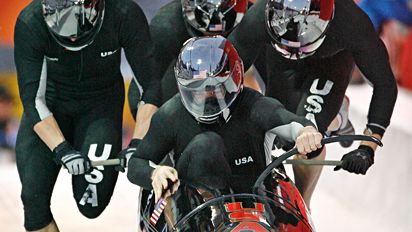 Herbert Knosowski/AP Photo
Todd Hays and USA-1 finished seventh overall on Saturday.
A New Beginning
Todd Hays and USA-1 didn't walk away with a medal this time, but the driver leaves with no regrets. In fact, Hays is ready for a new chapter in his storied career, writes Lindsay Berra.
Story