Sebastian Vettel eyes F1 pole record
November, 23, 2011
11/23/11
2:11
PM ET
Brazil marks the final race of the Formula One season, and while last year's event brought with it considerably more prerace drama, 2011 has the potential for some intriguing storylines as well.
[+] Enlarge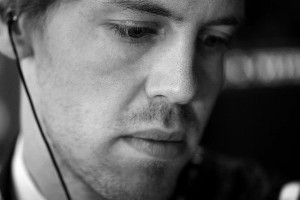 Vladimir Rys/Getty ImagesSebastian Vettel already has the F1 drivers' championship locked up. He'll be chasing his record 15th pole in the Grand Prix of Brazil.
Even before the race begins, fans may witness the fall of a significant record. Sebastian Vettel is seeking a record 15th pole of the year, which would eclipse the mark set by Nigel Mansell in 1992. Of course, Mansell accomplished the feat in only 16 events, while this year's calendar consists of 19 races. It's no certainty that Vettel will even claim pole, as the Interlagos circuit has been home to some chaos in qualifying due to inclement weather.
Last year, Jenson Button felt its full effect, failing to make it out of Q2. That session also saw former Williams driver Nico Hulkenberg storm to a shocking pole on a rapidly drying circuit. The year prior, rain also was a significant factor. Button, Vettel and Lewis Hamilton all started 14th or worse on the grid after rains ruined their efforts. Vettel and Hamilton failed to advance past Q1, while Button again did not make it out of Q2.
If weather is again a factor this weekend, fans could witness some of the top drivers having to battle from the middle of the pack at the start, which would no doubt add some considerable intrigue.
Brazil is the latest F1 event in a calendar year since 1963, when a late December date took place in South Africa. In fact, only three races have ever occurred later in the season than this year's grand prix at Interlagos. But as the calendar continues to grow in the coming years, events in late November and early December may become a common occurrence.
The circuit first appeared on the schedule in 1973, and at just 4.31 kilometers, it's the second-shortest venue on the schedule ahead of only Monaco. But a quick lap time does not come easy, as Virgin's Timo Glock described to reporters recently, "Even though it's not a very long lap, it is one of the most demanding challenges on the F1 calendar, with some great corners -- for example, Turn 6, an uphill double right-hander, which is fast and blind. The car has to be stable through the twisty middle section as well as being quick on the straights, so a good balance will be key. It's a really fun track to drive, and I would say it's one of the best circuits of the year in terms of the atmosphere."
Brazilians Rubens Barrichello, Felipe Massa and Bruno Senna will all be looking to end on a high note in front of the home crowd, and a good finish by any of the three would be a welcomed result. While Senna is still very early on in his career, veterans Barrichello and Massa have 28 combined seasons of F1 experience, and it's been a very trying year for both.
Massa has really struggled this season, as teammate Fernando Alonso has scored more than twice as many points. He has not finished better than fifth this season, and if he fails to do so in Brazil, it would be the first season without a fourth-place finish or better since his rookie campaign in 2002 with Sauber.
This week, Ferrari president Luca di Montezemolo told La Gazzetta dello Sport, "Let's hope he can finish the season with a good result in Brazil; we expect great things from him in 2012 and then we'll decide how to proceed. Let's say he'll have to prove himself next season."
A clear warning shot has been fired, and barring an incredible 2012 season, next year likely will be Massa's final in Ferrari red.
As for Barrichello, he has not scored a point in 11 straight races, the fourth-longest single-season streak of his career, which has spanned a record 19 seasons.