NASCAR
Hamlin on J.D. Gibbs: 'He means everything to me'
Denny Hamlin praises his team for winning the Daytona 500, breaks down the final lap and opens up about J.D. Gibbs.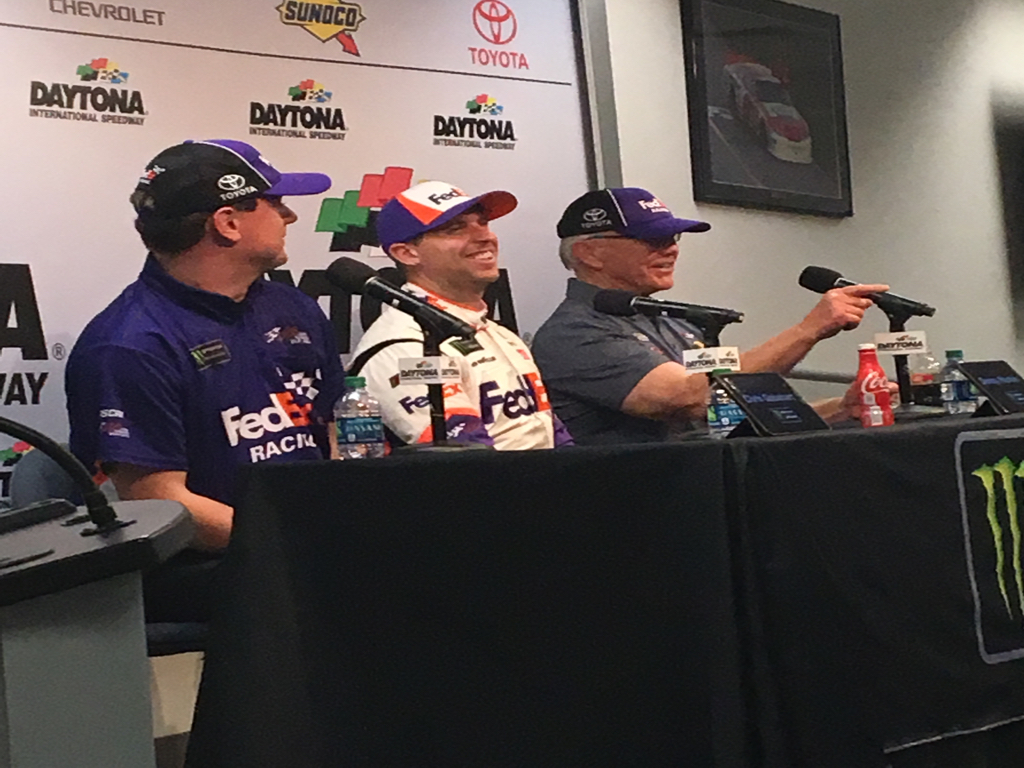 Denny Hamlin when told that he's now tied with NASCAR Hall of Famer Dale Jarrett on the all-time Cup Series wins list with 24. "That's crazy. He's so much better than I am."
NASCAR
Massive wreck collects 21 cars late
Paul Menard turns Matt DiBenedetto, starting a 21-car accident late in the Daytona 500.