AutoRacing
AutoRacing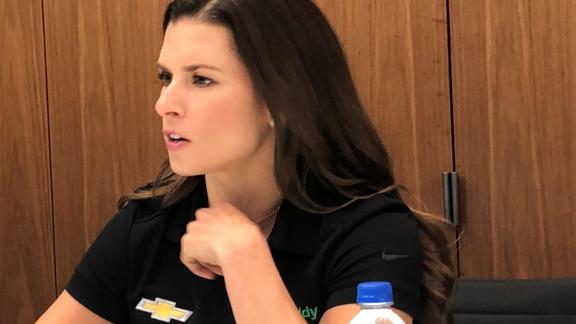 Danica Patrick talks about the Lego statue unveiled today and what it means that she is being recognized for her contributions to racing and sports: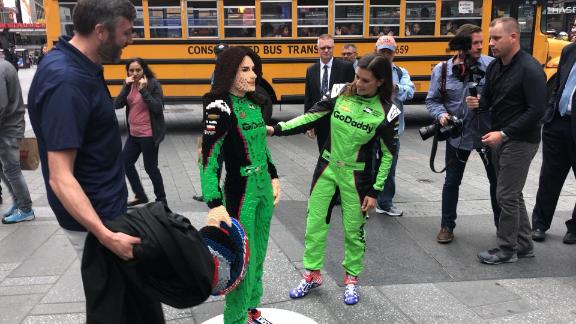 Danica Patrick is surprised by a Lego statue of her in Times Square.
Danica wants to be remembered as great driver
Danica Patrick explains what she would like her legacy to be ahead of her final race at this Sunday's Indianapolis 500 at 11 a.m. ET on ABC.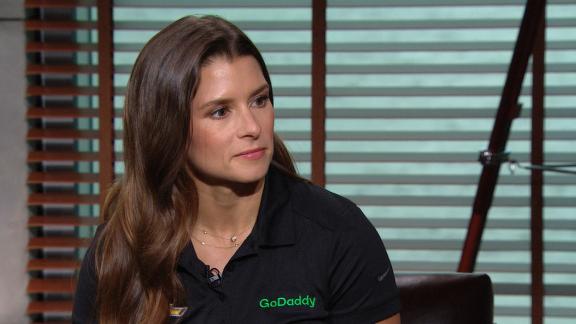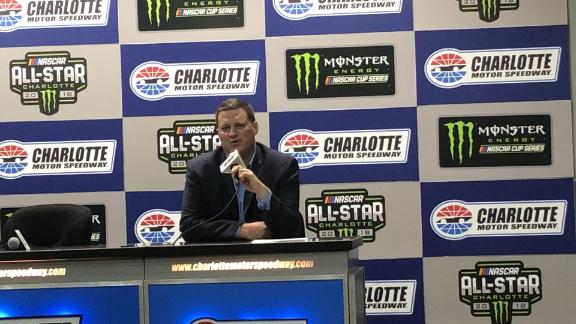 NASCAR Executive Vice President Steve O'Donnell explains the next steps on deciding whether the aerodynamic/restrictor-plate package used Saturday or a form of it could be used next year in at least some races:
Brad Keselowski's car is towed to the garage after an accident ended his night in the all-star race.
Machine Gun Kelly (left) talks with Kurt Busch following the prerace drivers meeting at Charlotte Motor Speedway. MGK will give the command to start engines for the NASCAR All-Star Race tonight.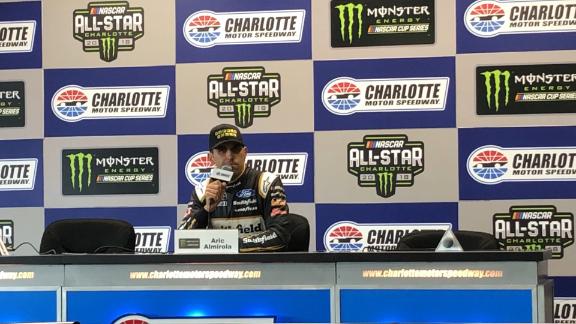 How many cars would a driver need in his lane to make a pass for the lead in the draft during the all-star race tonight in Charlotte? Aric Almirola gives his view after 60 minutes of practice: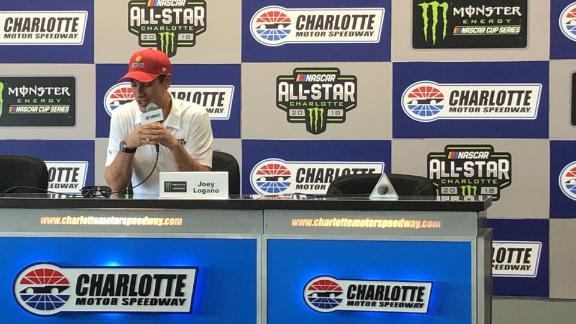 Joey Logano gives his assessment of the aerodynamic package for tonight's all-star race following practice Saturday morning:
Joel Bray

NASCAR Paint Schemes Chart & Links
Jonathan Ferrey/Getty Images

NASCAR news, race updates, results, schemes, stats & links from Jayski.
Customize ESPN