Hislop: French Ambassador comments 'nothing new'
An animated Shaka Hislop gives his thoughts on the controversy over Trevor Noah's Africa World Cup joke after backlash from French the ambassador.
Nicol: Neymar making himself into a clown
After Neymar got in on the 'Neymar challenge,' Steve Nicol explains why he looks more like a clown than one of the world's best footballers.
Patrick Kluivert: Real need another star to challenge Barca
La Liga ambassador Patrick Kluivert discusses the void left by Cristiano Ronaldo following his departure from Real Madrid to join Juventus.
Patrick Kluivert: Mbappe is a future Ballon d'Or winner
Former director of football for PSG Patrick Kluivert shares his thoughts on Kylian Mbappe's World Cup and his chances of winning a Ballon d'Or.
Extra Time: Alisson inflation, Karius to Chelsea, Nainggolan at Inter
The ESPN FC crew answer your tweets on how Alisson's transfer affects the market, Loris Karius' chances of moving to Chelsea and much more.
Has Klopp had a change of heart on spending big?
The FC crew look back on Jurgen Klopp's comments on spending in 2016 and discuss whether he's a changed man or merely splashing the cash at an opportune time.
Walton: Use of VAR at the World Cup was magnificent
Former Premier League referee Peter Walton explains why the use of VAR in Russia exceeded his expectations.
Nicol: Alisson is a 'flawless' signing for Liverpool
Steve Nicol is over the moon with Liverpool's reported agreement to sign Alisson, explaining what the much sought-after goalkeeper brings to the club.
Does the handball law need to be amended?
Following the varying interpretations of handballs at the World Cup, Peter Walton and the FC crew discuss what needs to be clarified in Law 12.
Hislop: Messi's role isn't to prop up Argentinian football
ESPN FC's Shaka Hislop feels Lionel Messi must do what is best for him after not getting support from the Argentinian FA on countless occasions.
Transfer Rater: Perisic to Man United; Higuain to Chelsea?
ESPN FC's Stewart Robson takes a look at the latest rumours in Transfer Rater, featuring Ivan Perisic, Gonzalo Higuain and more.
Could a pair of Croatian stars be what Man United need?
With Manchester United reportedly eyeing Ante Rebic and Ivan Perisic, the FC crew examine whether the Croatian duo fit the bill for Jose Mourinho.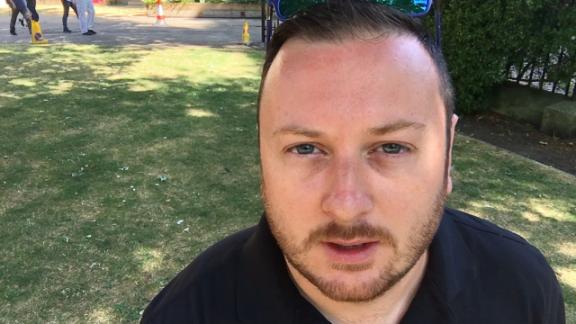 It may only be five days since France lifted the World Cup, but Liga MX is back! The Apertura starts tonight. Here are a few predictions for the upcoming season.
France given heroes welcome in Paris
Led by captain Hugo Lloris, France were given a heroes welcome as they arrived back in Paris for the first time since they beat Croatia to win the World Cup.
Project Russia: Allez les Bleus!
Marcotti: Croatia won its World Cup
Croatia fell short in their first World Cup final, but the FC crew explain what made the Vatreni's run so impressive.
Getty

The summer transfer window is well and truly open. Check out the completed moves from all the major leagues.

Getty

Nick Hornby: This summer had English fans believing again. But was the team's semifinal run really that impressive?

Marvel

It might not be part of the traditional comic book universe, but Marvel is lacing up its boots to bring you the epic stories in Russia this summer.

Paul Lacolley

ESPN FC commissioned illustrator Paul Lacolley to create team posters for some of the nations competing at the 2018 World Cup in Russia.

Gian Galang

They battle in the forest, soccer gang against soccer gang. They are the underground fighters the World Cup host doesn't want you to see.

David Merrell

Top-class football is changing before our eyes: The "storming" era of the game is leaving the likes of Jose Mourinho and Arsene Wenger behind.

Dave Merrill

"I never walk out of games early but in these circumstances, staying seemed like a form of self-harm." Nick Hornby on the last days of Wenger.

USA Today

Who should be blamed for the U.S.' World Cup qualifying failure? Do young American players get sufficient playing time? What about pro / rel, salaries and dream signings?

Trey Ingram

Our intrepid writer suffers -- and suffers some more -- through a player medical at Everton.

Dave Flanagan

The world's top soccer players, ranked by position.

Brian Konnick

We select the best players under 21 who are primed to rule the football galaxy.

Brian Konnick

Andrea Pirlo, football's undisputed King of Cool, has officially retired. So who will take over the mantle? We pick four compelling candidates.

Aaron Dana

Cristiano Ronaldo isn't just one of the greatest on the pitch; he's the G.O.A.T. off it, too. Take a trip inside the mad world of CR7's brands.

ESPN

MLS Rivalry Week is full of contentious clashes. Here are some of the best in unique video game format. Ready ... FIGHT!

EPA/FERNANDO BIZERRA JR

In November 2016, Brazilian underdogs Chapecoense boarded a plane to play in the game of their lives. Instead, their biggest moment turned into a tragedy no one can forget.

Michael Steele/Getty Images

Keep track of all the important upcoming fixtures in the Premier League, Champions League, La Liga, English Football League and more.

Darren Walsh/Chelsea FC via Getty Images

Results and scores from the Premier League, Champions League, La Liga, English Football League and more.

AP Photo/Paul White

Updated tables from the Premier League, Champions League, La Liga, English Football League and more.

espn

The summer transfer window (open from July 1 to 11 p.m. GMT on Aug. 31) is always a volatile and exciting time for clubs, players, agents and fans alike. Here's what happens.
Customize ESPN