ST. PETERSBURG, Russia -- The interest in the Mexican team at Russia 2018 has notably and naturally increased after Sunday's 1-0 victory over reigning champion Germany. On the ground in Russia, the ways Mexico took the game to Germany, created chances, tactically out-thought the favorites and deserved the win have seen El Tri become something of a neutral's favorite. The positive atmosphere that Mexico fans have generated around Moscow in recent days has only accentuated that.
After that victory, the player people are asking about most is Hirving Lozano. The 22-year-old PSV Eindhoven winger's winning goal against Germany in Luzhniki Stadium will go down as one of the great moments in the history of Mexican soccer. It also marked Lozano as a player who is very much part of both "Mexico's present and future," as El Tri coach Juan Carlos Osorio never tires of saying.
---
World Cup 2018 must-reads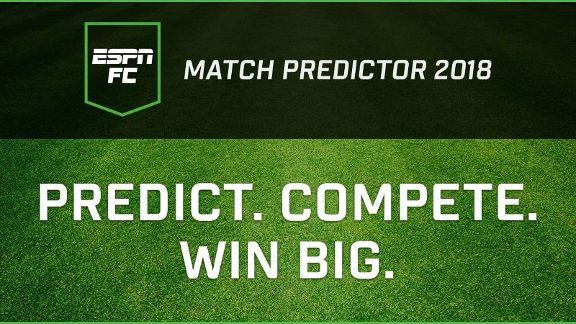 - Make your daily picks with ESPN FC Match Predictor 2018!
- World Cup fixtures, results and coverage
- World Cup LIVE: Follow all the action daily with ESPN
- Mexico trio and Ronaldo make the ESPN team of Round 1
- Lewandowski, Mane, James and Salah and their one-man team limitations
---
Seventeen goals in 29 games in his debut season in the Eredivisie will have already alerted clubs around Europe's bigger leagues, but Lozano's goal against Germany on the really big stage has firmly put him in the shop window for the giant teams. There have been rumors of interest from Lozano in Barcelona and Juventus, as well as Everton, Villarreal, Arsenal and Liverpool of late.
It's not for nothing that Lozano recently signed on with "super agent" Mino Raiola last April: Lozano is Mexico's next global star and set to take over from Javier Hernandez as El Tri's most visible player and Mexican football's standard-bearer.
But it hasn't been a completely smooth ride for Lozano. Rewind two years, and Lozano -- nicknamed "Chucky" due to his penchant for jumping out from under beds to surprise teammates while on the road -- showed why he wasn't ready for the big stage both before and during Mexico's 7-0 hammering by Chile at the Copa America Centenario on June 18, 2016.
Ahead of that game, Osorio chose Lozano, 20 years old at the time, to sit alongside him in the prematch news conference. Not a natural speaking in public and clearly nervous, Lozano struggled to get words out. Asked by ESPN FC whether Chile's attacking style could leave space in behind for a pacy winger such as himself, Lozano replied: "It will be a game of attacking and defending. The opponent will be very difficult because of its style, but we will try our best to play good football. They will try to score goals, and we will as well."
Osorio shook Lozano's hand and interjected with a wide smile: "What he said is the best explanation. It will be a game of attacking and defending, in which one team looks to score goals and the other one does too."
It was a hilarious moment, but when Lozano was dominated physically by Chile full-back Jean Beausejour the next day, it was obvious that the winger wasn't ready for a match of that magnitude. With hindsight, Osorio knew exactly what he was doing by throwing Lozano into both the game and the news conference: He was trying to get the youngster as much experience as possible on the big stage, with the World Cup the ultimate goal.
Two years on and now at PSV, Lozano is much more comfortable in interviews and was Mexico's main threat against Germany.
"Now that I look at Lozano playing, it is very rewarding to me because I remember two years ago when we were first starting to bring him into the team, I got a lot of stick for it," Osorio told ESPN FC before the World Cup. "A lot of people used to say that he was just a player with great speed, but he's very direct, and I kept saying that he has great potential.
"Along with speed, he had other characteristics, other things he can improve, and we started working on them, and he got a chance here and there, and little by little he started improving. [Lozano] added goals to his game, his finishing got better, and now he can slow the game down. ... Now he stops the game, and he's capable of faking, dribbling and picking a pass, so I think now that Hirving is a more complete player.
"And if we do have a good World Cup, I think Hirving will go to a better league and a better club, and I have nothing against the Dutch league and nothing against PSV. If anything, I'm very grateful -- and Mexican football should be too -- because [PSV] trusts Mexican players. Hector Moreno, Andres Guardado and now Hirving.
"I do think that Hirving could reach one of the top four leagues in the world and be in one of the top four teams in one of those leagues."
With his incision, penetration and goals from a wide position, Lozano is a player very much in the mold of the modern winger not too dissimilar from Mohamed Salah and Leroy Sane. He can play on either flank but is best on the left, cutting inside as he did to score against Germany.
Married and the father of two children, Lozano seems settled off the field and is set to become Mexico's Arjen Robben on it. The question is just how high his bar should be set, though the sporting director at first club Pachuca, Marco Garces, says he believes there is no limit.
"He seems to really like pressure, the challenge of going above and beyond, so that makes it very difficult to know what his ceiling is," Garces told ESPN FC last year.
"The more difficult the challenge, the more he performs."