Has any recent slate of Major League Soccer games ever felt as overshadowed as the midweek sextet scheduled for Wednesday night?
American soccer is still abuzz with the news that the World Cup is coming back to North America, in 2026, to be co-hosted by the United States, Mexico and Canada. Although the United bid ended up winning comfortably over Morocco, that outcome felt in doubt all the way up until the vote, adding to the sense of relief.
Soccer in this country badly needed a jolt in the wake of the U.S. men's national team's World Cup qualifying failure; Wednesday morning felt cathartic.
The 2018 edition kicks off on Thursday in Moscow, starting with Russia vs. Saudi Arabia and increasing dramatically in quality from there. With or without the U.S., this is still the most popular sporting event on earth. All over the globe, for the next four weeks, the collective attention will remain fixated on Russia -- with one glaring exception.
While almost every other top-level league is in its offseason, MLS will keep trudging forward whether anybody is actually paying much attention or not. The league is officially taking a World Cup "break", but not for long.
---
World Cup 2018 must-reads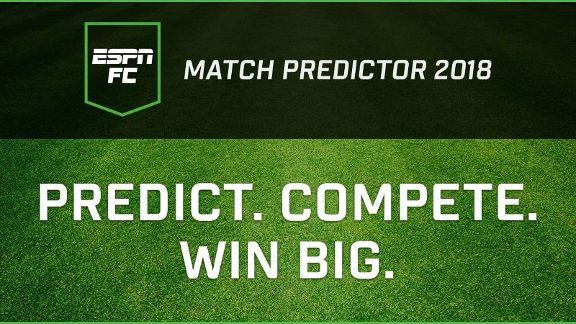 - Make your picks with ESPN FC Match Predictor 2018!
- Welcome to the Alternative 2018 World Cup Fans' Guide
- ESPN FC's experts make their picks
- Marvel's amazing World Cup spoilers
- Revealed: World Cup 2018 Ultimate XI
- Fixtures, results and full coverage
- Team-by-team previews of all 32 nations
---
The Seattle Sounders, for example, have just 10 days off in between their match at Red Bull Arena on Wednesday and when they host the Chicago Fire on June 23. Even more gallingly, the lone Seattle-Portland game at CenturyLink Field this year, one of the premier dates on the annual MLS calendar, is June 30 -- when the World Cup is still in full swing.
And while Seattle was bounced from the U.S. Open Cup in the fourth round, 13 other MLS sides will find themselves playing round-of-16 matches smack in the middle of the league's break.
In the dullest of silver linings, a small benefit to the league from the U.S. missing out is that there won't be as many high-profile absences. Only 19 players will represent MLS at the World Cup: six on each Costa Rica and Panama, three on Mexico, two on Peru and one on each Egypt and Sweden.
No one MLS team will be extremely adversely affected more than any other. LAFC has three call-ups, the most in the league, but should have enough depth to weather their absences. The struggling LA Galaxy will definitely miss the Dos Santos brothers, and Seattle-Portland will be worse off from the pair of internationals missing from each side, but overall, it certainly could be worse.
But there's not much else the league can do.
If it insists on running contrary to the fall-to-spring schedule preferred by most of the rest of the world -- MLS says it is in deference to America's harsh winter weather, but I think it's also to take advantage of a fallow period in our country's sports calendar -- this is always going to be an issue.
The problem might take care of itself the next time around, with Qatar 2022 to take place in winter rather than summer, but that is the exception rather than the rule. Nor is this merely a quadrennial thing. Gold Cups and Copa Americas regularly break up the MLS season, as will the Euros if the league continues to improve and pull in talent from abroad.
The league could schedule more midweek games to allow for a bigger layoff during these tournaments, but many clubs still struggle to draw on Wednesday nights. It could lop off a few matches from the marathon regular season, but that would require owners accepting a cut in gate revenue -- an unlikely scenario when MLS claims many of its clubs fail to break even.
Until then, MLS and those who follow it are forced to grit their teeth and bear it, pushing forward while most of the rest of the world looks the other way.