From Tartan Army to American Outlaw!
United States 1-1 Peru: USMNT hold on for draw
Josh Sargent got the U.S. off and running with his second international goal, but a second-half surge from Peru saw them snatch a late draw.
McBride: Can't see how Bremen don't play Josh Sargent
ESPN FC's Brian McBride believes Josh Sargent made quite the impression for both club and country with his performance against Peru.
Twellman: U.S. need to create more chances during run of play
Taylor Twellman argues the USMNT are too reliant on defending and set pieces, wishing they would take it to their opponents by throwing numbers forward.
Sargent: Coach Sarachan came up with set-piece play
U.S. goalscorer Josh Sargent breaks down his opening goal, crediting interim coach Dave Sarachan with hatching the plan for the set piece at training.
Flores finds a late equalizer for Peru
International Friendly: Edison Flores (86') United States 1-1 Peru
Sargent nets breakthrough goal for U.S.
International Friendly: Joshua Sargent (49') United States 1-0 Peru
Henry hopes to emulate Deschamps, Zidane at Monaco
Thierry Henry reveals his admiration for French managers Didier Deschamps and Zinedine Zidane in his first press conference as Monaco boss.
Neymar: We give our lives for this jersey
Brazilian star Neymar says he and his teammates would give their all for national jersey after beating Argentina 1-0 in Saudi Arabia on Tuesday.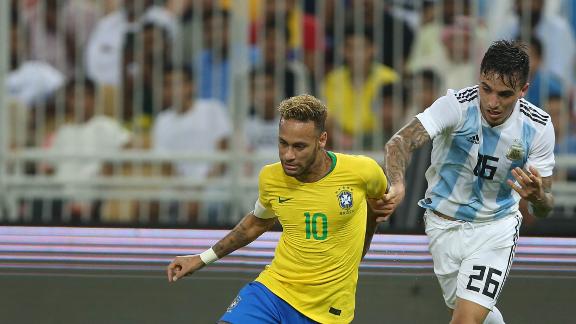 Football Agents: Contract talks hit a snag
The Exploding Heads try their hand as football agents, playing chess with Trent Alexander-Arnold and negotiating a new deal with Aaron Ramsey.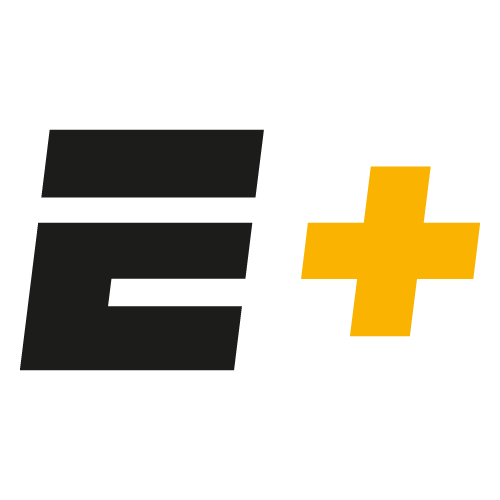 highlights
France 2-1 Germany: Germany staring down relegation
Germany won't be appearing in the Nations League finals this summer as they fall 2-1 to France and face the prospect of relegation from League A.
Belgium 1-1 Netherlands: Honours even in Brussels
Dries Mertens opened the scoring for Belgium, but it was Arnaut Groeneveld who delivered the equaliser in his first senior appearance for the Netherlands.
Rep. of Ireland 0-1 Wales: Wilson free-kick gives Wales edge
Liverpool youngster Harry Wilson scored his second sensational free kick of the season help Wales win out a cagey match at against hosts Ireland.
Ukraine 1-0 Czech Republic: Ukraine secure promotion
Ruslan Malinovsky's first-half guaranteed the Ukraine top-spot in their UEFA Nations League group and promotion into the top tier.
Denmark 2-0 Austria: Lerager lifts Danes
Lukas Lerager netted a top-corner strike and Martin Braithwaite added a goal in second-half stoppage time as Denmark cruised to a win over Austria.
Sweden 1-1 Slovakia: Spoils shared in Solna
John Guidetti's persistence paid off as he got the opener for Sweden, but Slovakia's Albert Rusnak leveled the score late on with a superb strike.
Norway 1-0 Bulgaria: Norway top group
Norway are ahead of Bulgaria on goal difference in their League C group.
Gibraltar 2-1 Liechtenstein: Back-to-back wins
Gibraltar win their second match in a row and score two goals in a match for the first time in their history.
Latvia 0-3 Georgia: Brilliant goals pace unbeaten Georgia
Georgia make it four wins out of four with some brilliant attacking football against Latvia.
Slovenia 1-1 Cyprus: Feisty draw
The red cards outnumbered the goals in Slovenia's heated 1-1 draw against Cyprus in Ljubljana.
Spain 2-3 England: Sterling shines for Three Lions
Raheem Sterling ended a three-year goal drought for England with a pair of first-half goals, propelling the Three Lions to a 3-2 win against Spain.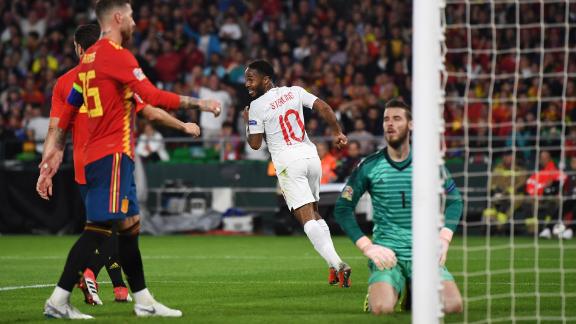 Bosnia-Herzegovina 2-0 Northern Ireland: Dzeko dominates
Edin Dzeko added two goals to his record tally for Bosnia and Herzegovina, which beat Northern Ireland to close in on UEFA Nations League promotion.
Transfer Rater: Sterling to Real Madrid? Lovren to Barcelona?
ESPN FC's Ale Moreno assesses the latest transfer rumours surrounding Raheem Sterling, Dejan Lovren, Arturo Vidal and many more.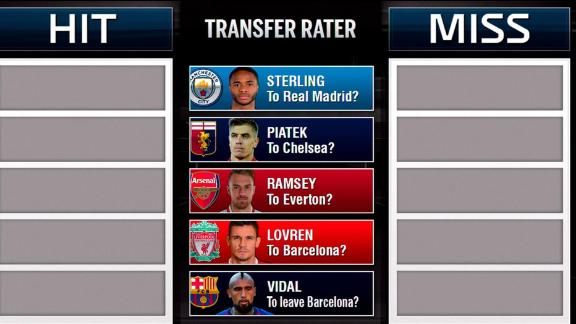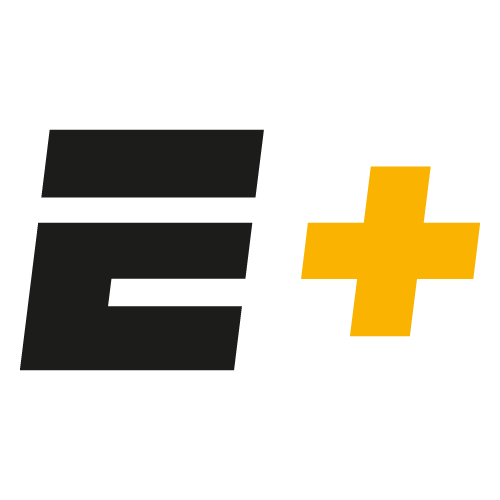 espn fc tv
Arsene Wenger zeroing in on the Germany job?
Julien Laurens speculates that Arsene Wenger's most recent comments could mean he's interested in replacing Joachim Low as manager of Germany.
What has Thierry Henry got himself into?
Julien Laurens joins the FC panel to discuss the massive challenge Thierry Henry has ahead of himself as manager of AS Monaco.
Has the game passed Joachim Low by?
ESPN FC's Julien Laurens believes the only reason Joachim Low still has a job is because Germany has a lack of replacement options.
Moreno: Nobody is exempt from blame at Man United
ESPN FC' Alejandro Moreno and Ross Dyer react to Paul Scholes' assertion that even Lionel Messi couldn't turn around the current Manchester United.
A Tale of Two Teams: Sanchez with Arsenal vs. Man United
Following a glittering three and a half seasons at Arsenal, it's clear Alexis Sanchez has yet to hit his stride with Manchester United.
Extra Time: Ancelotti a great manager? Low overstaying his welcome?
The FC guys answer your tweets on what makes a manager great, if Germany head coach Joachim Low is overstaying his welcome and much more.
Marcotti: Absurd to fire Low after improved Germany showing
ESPN FC's Gab Marcotti and Craig Burley have a heated debate on Joachim Low's future following Germany's defeat against France.
Why Mourinho shouldn't receive a touchline ban for FA charges
Gab Marcotti calls the FA's charges against Jose Mourinho 'needless' after the Man United manager's comments were caught on camera against Newcastle.
Extra Time: Sergio Ramos overrated? Favorite U.S. striker?
The FC guys answer your tweets on Sergio Ramos, their favorite striker for the USMNT and much more.
England win a 'sit-up-and-take-notice' result for Europe
The FC crew break down England's stunning win at Spain, and Jon Champion explains why the rest of Europe should take notice of the Three Lions.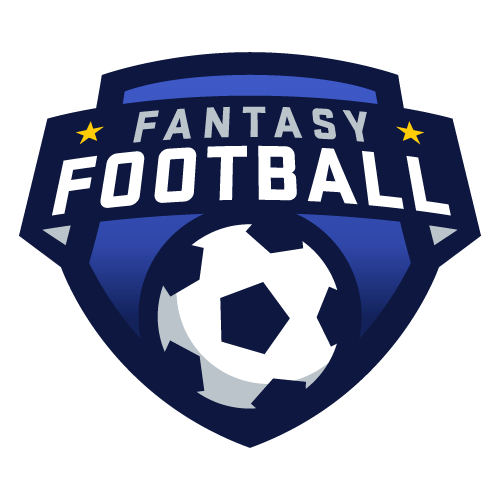 ESPN Fantasy Football
ESPN Fantasy Football promo

Manage your squad in the Premier League, Champions League, La Liga and Liga MX.

Filippo Monteforte/AFP/Getty Images

Roma beat Lazio, but the derby doesn't end, it merely pauses. Because like the city that birthed both clubs, it is eternal.

Aurelien Meunier/Getty Images

When you win the World Cup at 19, where is left to go? This is the challenge -- and possible nightmare -- facing Kylian Mbappe, writes Simon Kuper.

ESPN Illustration

Ten years ago, Sheikh Mansour of Abu Dhabi bought Man City, transforming the club from Premier League punchline to a dynasty in the making.

Getty

Welcome to the life of the third-choice goalkeeper, football's version of the perpetual understudy.

ESPN

Rafa Alvarez

A host of top European clubs have changed their manager. Some by choice, while others were forced into it. Here's what we can expect from the new arrivals.

Getty

Check out the completed deals from all the major leagues this summer.

Getty

Nick Hornby: This summer had English fans believing again. But was the team's semifinal run really that impressive?

Marvel

It might not be part of the traditional comic book universe, but Marvel laced up its boots to bring you the epic stories in Russia.

Paul Lacolley

ESPN FC commissioned illustrator Paul Lacolley to create team posters for some of the nations competing at the 2018 World Cup in Russia.

Gian Galang

They battle in the forest, soccer gang against soccer gang. They are the underground fighters the World Cup host doesn't want you to see.

Dave Merrill

"I never walk out of games early but in these circumstances, staying seemed like a form of self-harm." Nick Hornby on the last days of Wenger.

USA Today

Who should be blamed for the U.S.' World Cup qualifying failure? Do young American players get sufficient playing time? What about pro / rel, salaries and dream signings?

Trey Ingram

Our intrepid writer suffers -- and suffers some more -- through a player medical at Everton.

Dave Flanagan

The world's top soccer players, ranked by position.

Brian Konnick

We select the best players under 21 who are primed to rule the football galaxy.

ESPN

MLS Rivalry Week is full of contentious clashes. Here are some of the best in unique video game format. Ready ... FIGHT!

EPA/FERNANDO BIZERRA JR

In November 2016, Brazilian underdogs Chapecoense boarded a plane to play in the game of their lives. Instead, their biggest moment turned into a tragedy no one can forget.

Getty

Keep track of all the important upcoming fixtures in the Premier League, Champions League, La Liga, English Football League and more.

Getty

Results and scores from the Premier League, Champions League, La Liga, English Football League and more.

Getty

Updated tables from the Premier League, Champions League, La Liga, English Football League and more.
Customize ESPN