Early returns show Liverpool's investments paying off
The FC guys are already seeing improvements in Liverpool's defence and ability to close out games following their victory over Crystal Palace.
Crystal Palace 0-2 Liverpool: Milner, Mane lead Liverpool
James Milner converted a penalty kick moments before half time and Sadio Mane scored late to secure Liverpool's 2-0 win over Crystal Palace.
Klopp 'absolutely fine' with Liverpool's display at Palace
Jurgen Klopp wants Liverpool to play better than they did at Crystal Palace, but he's willing to look past it after getting the win.
Premier League in 90 Seconds: Mourinho hates everything
The Exploding Heads take you on a whirlwind tour of the Premier League in a convenient 90 second (plus stoppages) package.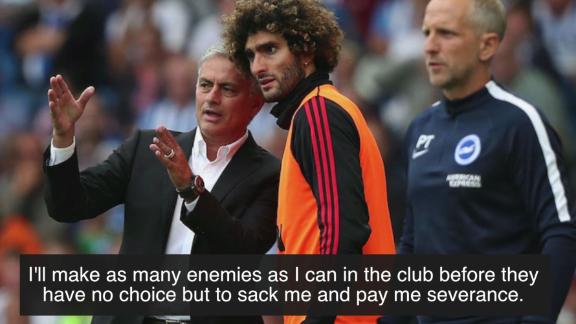 Sarri's Chelsea headaches after win over Arsenal
Stewart Robson breaks down the good and the bad for Chelsea after their perfect Premier League start.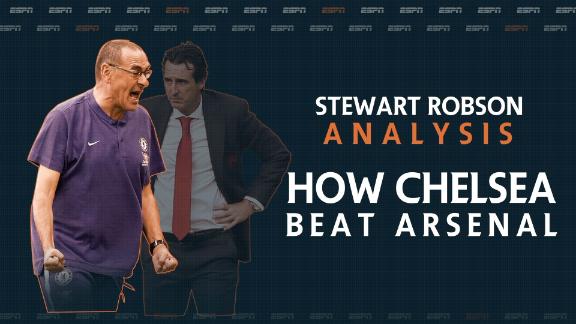 Ale's 'You Know It, You Love It' MLS Awards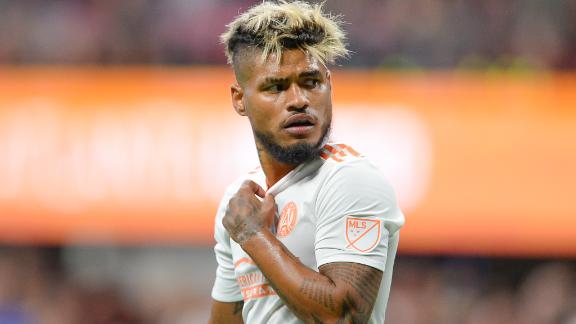 Moreno: Columbus owners working in parallel realities
Alejandro Moreno calls out Crew SC's ownership for celebrating a stadium vote in Austin while asking Columbus fans to renew their season tickets.
Breaking down Josef Martinez's impact for Atlanta
Former Venezuela international Alejandro Moreno breaks down what makes countryman and Atlanta United star Josef Martinez an elite goalscorer in MLS.
MLS: 32 goals in 90 seconds
Check out all the weekend goals from Week 25 in MLS, including Josef Martinez's record-equaling strike and Chris Wondolowski's pursuit of history.
D.C. United 2-0 New England: Playoff bound?
D.C. United are moving into the playoff picture in the East after picking up their third straight win. They have not lost since July 25th.
LAFC 2-0 Colorado: LA tied for second
LAFC have moved into a tie with Sporting Kansas City for second place in the Western Conference following their 2-0 win over the Colorado Rapids.
Seattle 5-0 LA Galaxy: Starless Galaxy implode
Seattle extended their winning streak to a club-record six matches by way of a five-goal rout of an LA Galaxy side missing their star players.
Atlanta 3-1 Columbus - Martinez ties the record - Via MLS
Josef Martinez matched the MLS single-season goals record with his 27th of the season as Atlanta's big three led the Five Stripes past Columbus.
Vancouver 2-2 NY Red Bulls: Red Bulls equalize in 90th minute
NY Red Bulls' Daniel Royer scored his second brace in three games, including a stunning 90th minute volley to rescue a point against the Vancouver Whitecaps.
Montreal 2-1 Chicago: Stoppage time winner
Montreal gave themselves a boost in the playoff race after Daniel Lovitz's goal in the 91st minute claimed all three points over the Chicago Fire.
Houston 1-2 Real Salt Lake: RSL score two in stoppage
Albert Rusnak scored two goals in stoppage time to give Real Salt Lake an improbable win over the Houston Dynamo.
FC Dallas 2-0 Minnesota: Dallas still best in the West
FC Dallas waited out a 2 hour 34 minute weather delay to beat Minnesota United and maintain their first-place standing in the Western Conference.
Rumour Rater: Alderweireld, Moura, Marchisio & more
ESPN FC's Stewart Robson delves into the rumours surrounding Toby Alderweireld, Lucas Moura, Claudio Marchisio and many more in Rumour Rater.
Getty

The summer transfer window is well and truly open. Check out the completed moves from all the major leagues.

Getty

Nick Hornby: This summer had English fans believing again. But was the team's semifinal run really that impressive?

Marvel

It might not be part of the traditional comic book universe, but Marvel is lacing up its boots to bring you the epic stories in Russia this summer.

Paul Lacolley

ESPN FC commissioned illustrator Paul Lacolley to create team posters for some of the nations competing at the 2018 World Cup in Russia.

Gian Galang

They battle in the forest, soccer gang against soccer gang. They are the underground fighters the World Cup host doesn't want you to see.

David Merrell

Top-class football is changing before our eyes: The "storming" era of the game is leaving the likes of Jose Mourinho and Arsene Wenger behind.

Dave Merrill

"I never walk out of games early but in these circumstances, staying seemed like a form of self-harm." Nick Hornby on the last days of Wenger.

USA Today

Who should be blamed for the U.S.' World Cup qualifying failure? Do young American players get sufficient playing time? What about pro / rel, salaries and dream signings?

Trey Ingram

Our intrepid writer suffers -- and suffers some more -- through a player medical at Everton.

Dave Flanagan

The world's top soccer players, ranked by position.

Brian Konnick

We select the best players under 21 who are primed to rule the football galaxy.

Brian Konnick

Andrea Pirlo, football's undisputed King of Cool, has officially retired. So who will take over the mantle? We pick four compelling candidates.

Aaron Dana

Cristiano Ronaldo isn't just one of the greatest on the pitch; he's the G.O.A.T. off it, too. Take a trip inside the mad world of CR7's brands.

ESPN

MLS Rivalry Week is full of contentious clashes. Here are some of the best in unique video game format. Ready ... FIGHT!

EPA/FERNANDO BIZERRA JR

In November 2016, Brazilian underdogs Chapecoense boarded a plane to play in the game of their lives. Instead, their biggest moment turned into a tragedy no one can forget.

Getty

Keep track of all the important upcoming fixtures in the Premier League, Champions League, La Liga, English Football League and more.

Getty

Results and scores from the Premier League, Champions League, La Liga, English Football League and more.

Getty

Updated tables from the Premier League, Champions League, La Liga, English Football League and more.

espn

The summer transfer window (open from July 1 to 11 p.m. GMT on Aug. 31) is always a volatile and exciting time for clubs, players, agents and fans alike. Here's what happens.
Customize ESPN