How impressive is Arsenal's 10-game win streak?
The FC panel share their thoughts on how good Arsenal are this season after their victory over Leicester put their streak at double digits.
Aubameyang caps off counter with Arsenal's third
English Premier League: Pierre-Emerick Aubameyang (66') Arsenal 3-1 Leicester City
Aubameyang's tap-in gives Arsenal the lead
English Premier League: Pierre-Emerick Aubameyang (63') Arsenal 2-1 Leicester City
Ozil's off-the-post finish brings Arsenal level
English Premier League: Mesut Ozil (45') Arsenal 1-1 Leicester City
Leicester take the lead via Bellerin's deflection
English Premier League: Hector Bellerin own goal (31') Arsenal 0-1 Leicester City
Premier League in 90 Seconds: Bittersweet for Joe Hart
The Exploding Heads take you inside Joe Hart's Manchester City return and everything else that happened over the Premier League weekend.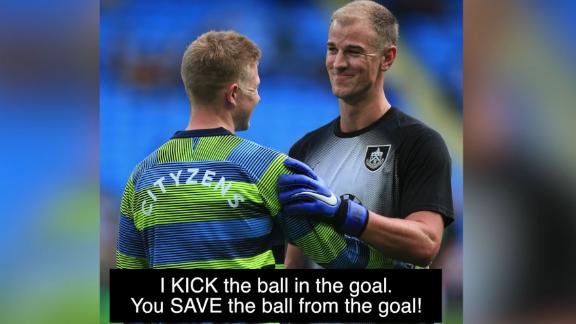 Ogden: Man United keen to downplay Ronaldo's return
Mark Ogden previews Cristiano Ronaldo's return to Manchester United with Juventus as the Portuguese star faces issues off the field.
Hislop: Juventus match too big of a stage for Man United
With drama continuing to swirl around Old Trafford, ESPN FC's Shaka Hislop discusses why Manchester United will struggle against Juventus.
How will Barcelona cope without Lionel Messi?
The FC guys look ahead to Barcelona's schedule during the three weeks Lionel Messi is expected to be out after he fractured his arm against Sevilla.
If not Zlatan for Real Madrid, than who?
Shaka Hislop rubbishes reports linking Zlatan Ibrahimovic to Real Madrid and talks just how hard it'll be for the Spanish side to attract talent in January.
Nicol: I'd have reacted the same as Mourinho
Steve Nicol believes Jose Mourinho was well within his rights to react the way he did after he was taunted by Chelsea assistant coach Mauro Ianni.
Ale's 'You Know It, You Love It' MLS Awards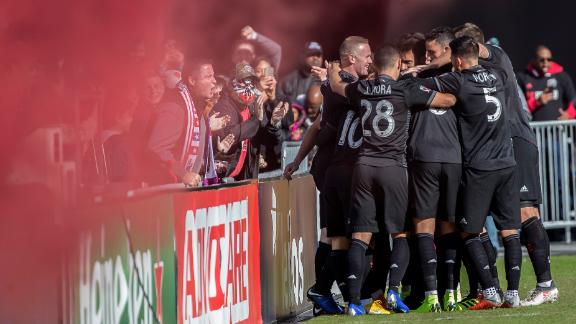 Hislop: I thought Rooney would be good, not this good
LAFC 2-2 Vancouver: Whitecaps eliminated from playoff contention - Via MLS
Vancouver's playoff hopes came to an end after their comeback effort in a must-win game against LAFC ended in a 2-2 draw.
Houston 2-3 Seattle: Set-piece defending dooms Dynamo - Via MLS
The Seattle Sounders scored twice off of corner kicks to extend their win streak to four straight and 13 of their last 15.
Portland 3-0 Real Salt Lake: Timbers clinch playoff spot - Via MLS
The Portland Timbers clinched a berth into the MLS Cup playoffs with a 3-0 win over Real Salt Lake.
San Jose 0-0 Colorado Rapids: Wait continues for Wondolowski - Via MLS
Tim Howard had his fifth shutout of the season for Colorado as San Jose's Chris Wondolowski will have to wait to equal the MLS all-time goalscoring record.
FC Dallas 0-3 Sporting KC: SKC leapfrog Dallas - Via MLS
Sporting KC moved up to first place in the Western Conference, vaulting over Dallas, after winning both of their games this week.
Minnesota 1-3 LA Galaxy: Zlatan keeps Galaxy hopes alive
D.C. United 3-1 NYCFC: Rooney fires D.C. into playoffs
Wayne Rooney's double propelled D.C. United to their fourth consecutive victory and into the MLS Cup playoffs with a comprehensive win over NYCFC.
Philly 0-1 New York: Red Bulls' Shield hopes live on - Via MLS
Kaku scored a penalty-kick winner at Philadelphia to keep New York Red Bulls within a point in the Supporters' Shield race with one match to go.
Atlanta United 2-1 Chicago Fire: Supporters' Shield within reach
Franco Escobar's first goal for the club and a Chicago Fire own goal ensured Atlanta United's quest for the Supporters' Shield remains on track.
Montreal 2-0 Toronto: Impact stay alive - Via MLS
Montreal are two points back of sixth place with one match to play after dispatching bitter rivals Toronto FC in the 401 Derby.
Chelsea 2-2 Man United: Dramatic ending sparks touchline bust-up
Jose Mourinho was involved in an unsavoury clash with Chelsea coach Marco Ianni following Ross Barkley's 96th minute equaliser.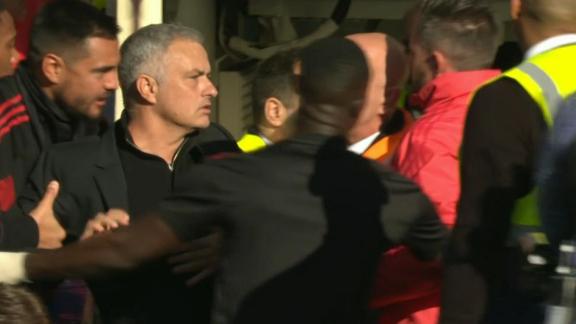 Juventus 1-1 Genoa: Ronaldo goal not enough
Cristiano Ronaldo gave Juventus an early lead at home against Genoa, but the Grifoni persisted and earned a shock draw in Turin.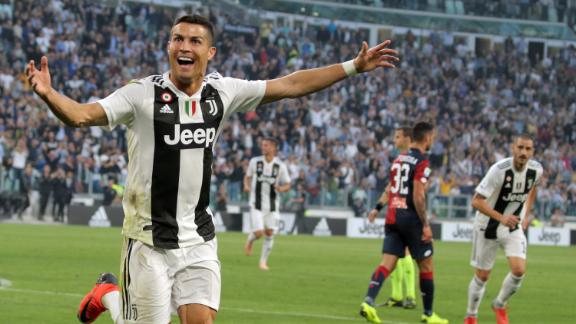 Premier League: 26 goals in 90 seconds
Watch all 26 goals from the Premier League this weekend including Mohamed Salah's winner, Anthony Martial's brace and more.
Prem: Top goals from Week 9
Relive the top strikes from Week 9 of the 2018-19 Premier League season, which include a top-corner finish by Man City's Riyad Mahrez.
Prem: Top saves from Week 9
Relive the top stops from Week 9 of the 2018-19 Premier League season, including a fingertip save from Hugo Lloris against West Ham.
Top 5 Serie A goals of the week
Mauro Icardi was the hero in Inter's dramatic Derby della Madonnina win over Milan, but where does his goal rank among Serie A's best on Matchday 9?
ICYMI: Messi hurt, Real slumping and Inter rule Milan
Check out all the notable action from Europe this weekend, including Lionel Messi's injury, Thierry Henry's debut and Icardi's Milan derby heroics.
Parma 0-2 Lazio: Lazio leave it late
Lazio needed 80 minutes to break through against Parma as they win to keep pressure on league leaders Juventus and Napoli.
Huddersfield 0-1 Liverpool: Salah goal enough
Mohamed Salah's neat finish in the first-half proved decisive as Liverpool stumbled past a valiant Huddersfield.
West Ham 0-1 Tottenham: Spurs win again
Tottenham battled their way to a fourth consecutive Premier League win thanks to a first-half Erik Lamela header at the London Stadium.
Udinese 0-3 Napoli: Partenopei trump Zebrette
Fabián Ruiz's beautifully-curled opener set the tone for Napoli to secure a see out a 0-3 win away at Udinese.
Man City 5-0 Burnley: Blues canter
Man City made light work of Burnley at the Etihad easing to a 5-0 rout to stay top of the Premier League.
PSG 5-0 Amiens: Parisiens dominate
Paris Saint-Germain secured their second successive five-goal win at the Parc des Princes, this time against SC Amiens.
Roma 0-2 SPAL: Spallini conquer Rome
Roma's four-match winning run in all competitions came to a grinding halt at the Olimpico, as they were outclassed at home by SPAL.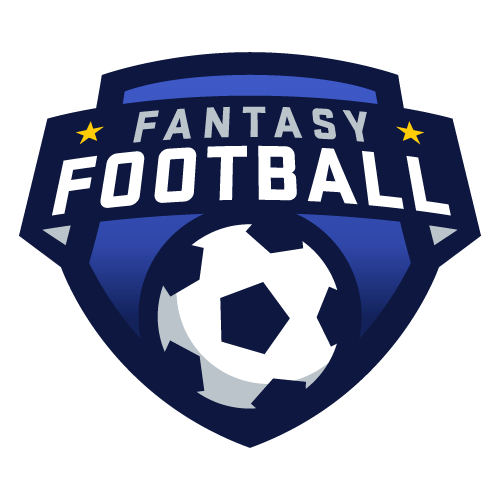 ESPN Fantasy Football
Fantasy UCL: Focus on Liverpool, Roma and Real Madrid
ESPN FC's fantasy guru Mark Donaldson says target the players that have easy fixtures. This week it's the stars from Liverpool, Roma and Real Madrid.
UCL Predictor: More trouble for Real, Man United?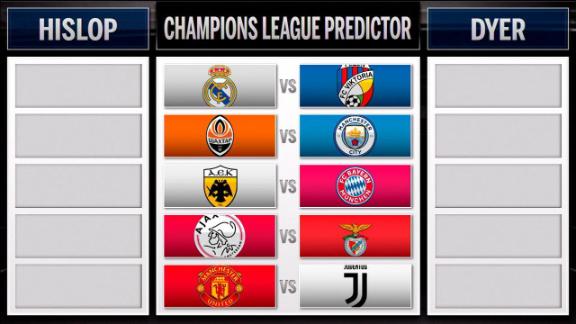 ESPN Fantasy Football promo

Manage your squad in the Premier League, Champions League, La Liga and Liga MX.

Filippo Monteforte/AFP/Getty Images

Roma beat Lazio, but the derby doesn't end, it merely pauses. Because like the city that birthed both clubs, it is eternal.

Aurelien Meunier/Getty Images

When you win the World Cup at 19, where is left to go? This is the challenge -- and possible nightmare -- facing Kylian Mbappe, writes Simon Kuper.

ESPN Illustration

Ten years ago, Sheikh Mansour of Abu Dhabi bought Man City, transforming the club from Premier League punchline to a dynasty in the making.

Getty

Welcome to the life of the third-choice goalkeeper, football's version of the perpetual understudy.

ESPN

Rafa Alvarez

A host of top European clubs have changed their manager. Some by choice, while others were forced into it. Here's what we can expect from the new arrivals.

Getty

Check out the completed deals from all the major leagues this summer.

Getty

Nick Hornby: This summer had English fans believing again. But was the team's semifinal run really that impressive?

Marvel

It might not be part of the traditional comic book universe, but Marvel laced up its boots to bring you the epic stories in Russia.

Paul Lacolley

ESPN FC commissioned illustrator Paul Lacolley to create team posters for some of the nations competing at the 2018 World Cup in Russia.

Gian Galang

They battle in the forest, soccer gang against soccer gang. They are the underground fighters the World Cup host doesn't want you to see.

Dave Merrill

"I never walk out of games early but in these circumstances, staying seemed like a form of self-harm." Nick Hornby on the last days of Wenger.

USA Today

Who should be blamed for the U.S.' World Cup qualifying failure? Do young American players get sufficient playing time? What about pro / rel, salaries and dream signings?

Trey Ingram

Our intrepid writer suffers -- and suffers some more -- through a player medical at Everton.

Dave Flanagan

The world's top soccer players, ranked by position.

Brian Konnick

We select the best players under 21 who are primed to rule the football galaxy.

ESPN

MLS Rivalry Week is full of contentious clashes. Here are some of the best in unique video game format. Ready ... FIGHT!

EPA/FERNANDO BIZERRA JR

In November 2016, Brazilian underdogs Chapecoense boarded a plane to play in the game of their lives. Instead, their biggest moment turned into a tragedy no one can forget.

Getty

Keep track of all the important upcoming fixtures in the Premier League, Champions League, La Liga, English Football League and more.

Getty

Results and scores from the Premier League, Champions League, La Liga, English Football League and more.

Getty

Updated tables from the Premier League, Champions League, La Liga, English Football League and more.
Customize ESPN