Giorgio Chinaglia on Swansea's success
November, 18, 2011
11/18/11
12:41
PM ET
When the EPL fixture list is posted each summer, all fans of newly promoted teams share one question: When do we play Manchester United at home? The answer for Swansea City fans is this Saturday. A solid start to the campaign has more than a few Swans fans dreaming of beating the champion. But what are the chances? This week I asked that question of one of Swansea's most famous former players, Giorgio Chinaglia.
The Lazio and New York Cosmos legend is never short of an opinion, but it's clear he retains a soft spot for the team that gave him his first break in football. "Let's not kid ourselves, Manchester United and Alex Ferguson are very tough to beat," growled Chinaglia. "But Brendan Rodgers has done a fantastic job with Swansea and I'm very happy for him."
[+] Enlarge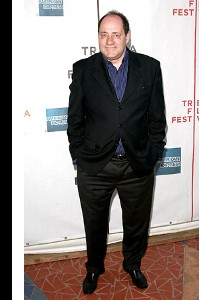 Getty ImagesGiorgio Chinaglia says his former team Swansea has a bigger goal than beating United on Saturday -- "their goal is to stay up."
Chinaglia credits Swansea's early-season success to Rodgers. "He has his team playing in the Premiership exactly the way they did in the Championship," Chinaglia said. "And that is very hard to do." Exceptionally hard when you are a pass-and-move team trying to adjust to the higher standards and smaller margins of error in the EPL. But so far, Rodgers' midfield of Leon Britton, Joe Allen and Mark Gower has done just that. Last week at Anfield, Swansea controlled possession for long periods, stymieing Liverpool and gaining a widely praised point in a 0-0 tie.
And for Chinaglia that's the key to EPL survival for any team: "You must get points on the road," he said. "You must take care of business at home, but if you can pick up points at a place like Anfield, then you gain confidence, which is vital."
Swansea was a popular relegation pick before the season, and Chinaglia cautions against early-season euphoria for Jacks fans. "It's only 11 games, there is a long way to go," he said. But if anyone knows miraculous things can happen in south Wales, it's the volcanic Italian striker who spent his formative years in the Welsh capital, Cardiff.
His father moved to Wales from war-torn Italy in the late 1940s looking for work. His mother and sister went ahead of him to Cardiff, with Chinaglia following a short while later. When he was 8, Chinaglia's grandmother placed him on a train in Milan. He carried his various rail and ferry tickets, a small travel bag, food and money, and wore a label pinned to his coat that displayed his parents' address in Cardiff. Giorgio Chinaglia as a latter day Paddington Bear is hard to imagine for anyone who ever saw him play. But making that long journey across Europe at such a young age probably explains his notorious single-mindedness both on and off the field.
And that infamous attitude was present from the very beginning of Chinaglia's career. He was signed by what was then Swansea Town after scouts spotted him playing for Lady Mary's School in Cardiff. He readily admits he had no interest in training, didn't care to sweep the terraces or clean the pros' boots like other apprentice players. He just wanted to score goals, and his first as a professional came in Swansea colors. "I was 18 years old and didn't get along with the manager," he said. "We were playing at Bournemouth and losing 1-0 when I came on in the second half. I don't remember who passed me the ball, but I remember the goal." It was Chinaglia's only one for Swansea, and according to him "a good goal -- great shot from just outside the box."
He left Swansea shortly afterward to return to Italy, where he would embark on a new journey that would see him eventually become a larger-than-life star in both Rome and New York. Now his old team faces a side of big stars on Saturday. He is surprised that Swansea City is getting set to play Manchester United in the Premiership, but points to one decision as the main reason for the Swans revival. "The Vetch was a disaster," he said with characteristic candor. "Swansea's success came with building the new stadium. They had to have that and it's worked."
These days, Chinaglia works as an ambassador for the New York Cosmos and co-hosts "The Football Show," a weekday morning show on SiriusXM radio. He declined to give me a prediction for Saturday's game. Instead he stressed that Swansea has a much bigger goal than beating Manchester United. "Their goal is to stay up," he said. "And I hope they make it."