Commentary
They called him the Salvadoran Messi
Updated:
March 4, 2011, 2:08 PM ET
By
Brent Latham
| Special to ESPN.com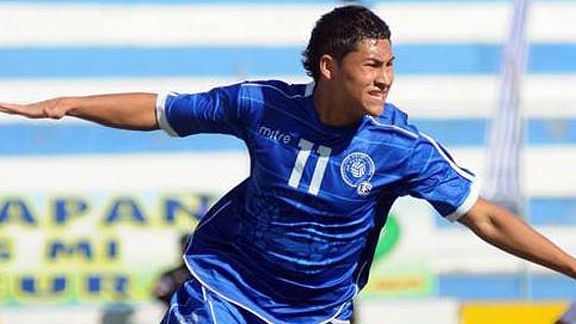 Dustin CoreaAfter years on the fringes of the U.S. youth national team program, Dustin Corea left for his father's native homeland. But that's where it all went wrong.
They were already calling him the Salvadoran Messi.
It was this past December, and Dustin Corea was living a soccer player's dream. After years on the fringes of the American youth national team program, the Oregon native had become a hero to an entire country almost overnight by joining the under-20 national team of his father's native land and leading it to glory.
Corea, a former resident of the United States Soccer Federation's Bradenton, Fla., youth academy who didn't make the cut for the U.S. team that played in the under-17 World Cup two years ago, was an immediate hit in Central America. In his first two matches for El Salvador's under-20s in December, he scored two goals in leading La Selecta to a playoff victory against Costa Rica and a ticket to CONCACAF's championship tournament.
"They were looking for players that were American with a background in El Salvador," Corea said via phone from Bradenton, where he's currently training. "They flew me down to El Salvador for a week to see what it was all about, and since then I'd been in contact with them. In El Salvador, soccer's a big deal. It's the only sport that they follow, so a player that's capable of helping really stands out."
In a land that's always ready to receive a soccer hero, Corea was a sudden breath of fresh air. Salvadoran journalists and TV programs began to make the Lionel Messi comparisons as the euphoria over the Salvadoran-American's appearance in the tiny Central American country quickly grew. Headed to the regional tournament with their new, American-born striker up top, the Salvadorans liked their chances of qualifying for this year's under-20 World Cup.
But just as suddenly as the success had come, it all went wrong.
A month after the triumph over Costa Rica, news came that CONCACAF had ruled Corea ineligible to suit up for El Salvador. The country was forced to forfeit the games he had played in and was disqualified from the under-20 competition. Despite Corea's notable background in the American youth setup -- a career that had been documented and even celebrated in El Salvador -- it seemed no one had given a second thought to the paperwork for an official switch of FIFA national allegiance.
"The player played an official [youth] match with the U.S., making him ineligible [for El Salvador]," said Mario Monterrosa, a spokesman for Union Centroamericana de Futbol, Central America's governing soccer body. "El Salvador has to solicit the change of federation, which unfortunately they did not do. So they lost the points."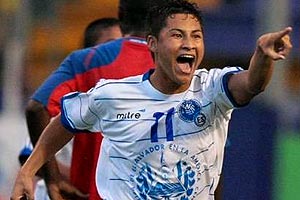 Dustin CoreaNow that he's ineligible to play for El Salvador, Corea's next best option may be college.
In a country that gets emotional about its soccer, blame for the oversight rapidly turned on Corea. Salvadoran officials, who ignored requests to be interviewed for this story, claimed they had no knowledge of his previous affiliation with another federation. But Corea maintains that the federation should have known about his history with the U.S. under-17 team.
"I was blamed for something that I had no idea," Corea said. "I trusted the federation, and then I received a letter saying I was the one that didn't inform them. But every interview I gave when I got down there -- I was on TV down there -- I spoke about residency and how I was with the U.S. team. I'm pretty sure that they were aware."
Truth be told, the USSF isn't particularly concerned if he switched and isn't in a position to block him from doing so. As the UNCAF spokesman explained it, the USSF inquired because it was never informed of a switch, so to the organization, he's still an American player. But it wanted to avoid the same mistake El Salvador made of using an ineligible player, so when he played for El Salvador, the USSF asked CONCACAF whether he was still an American player or not.
It's a story with more twists than a Central American mountain highway, but Corea sees the issue in simple terms.
"They told me we have some games to qualify for the U-20 World Cup, so I went," Corea said. "I'm a soccer player, and what happens with the paperwork, I have no idea what goes on with that. No one told me you have to sign a paper to switch sides. I went with my dad to Los Angeles to get the Salvadoran passport and thought was that."
So just as quickly as he became a star in El Salvador, Corea has earned the status of persona non grata, raising doubts about his international future. An invitation to travel to Mexico with the Salvadoran team was rescinded, and the player said he now has no immediate plans to file a switch, meaning he's still an American international at this point -- one looking for a team.
ESPN FC on Twitter
Don't miss a moment of the latest soccer coverage from around the world. Follow us on Twitter and stay informed. Join »
"His soccer skills speak for themselves," said Keith Fulk, a longtime coach with the U.S. under-17 team who is currently working with Corea at the IMG Soccer Academy in Florida. "He's left-footed; he's fast and technical; he can strike the heck out of the ball; his fitness is great. But now he's developed into a leader."
Corea tried out with teams in Italy and Belgium last year and missed a chance to try out for MLS side Real Salt Lake while he was in El Salvador. He said he has fielded offers from teams in El Salvador, but prefers to stay at home in the U.S. for now. But as MLS squads take shape and the season nears, Fulk said college is becoming the most likely option.
"Maybe when one door closes, another will open," Fulk said. "He's done really well, and maybe he can still play with the American under-20s. We've spoken with him about what he'll do next, and he wants to think about college, at least for a few years. That's what his focus is on."
Despite the sour taste Corea's personal Salvadoran soap opera has left, Fulk said the young player has turned his disappointment into a learning experience to build on.
"He went there and he became humbled," Fulk said. "You can't just go to a store and buy a pair of shoes in El Salvador. I'm sure the place he lived in El Salvador wasn't the place he lived in Bradenton. It's a humbling experience. It lit a fire under him. He's become a humbler, more rounded person. It can only be a benefit in the long term."
Brent Latham covers soccer for ESPN.com. He previously covered sports throughout Africa for Voice of America radio and now works as a soccer commentator for a national television station in Guatemala. He can be reached at brentlatham@ymail.com.
ESPN Insider
Brent Latham is a soccer commentator who covers the youth national teams for ESPN.com. Based in Guatemala, he has attended youth World Cups from Peru to Egypt, and places in between.