Commentary
Money talks in the Premier League
Plus four other things we've learned from the season so far
Updated:
August 30, 2011, 2:38 PM ET
By
Michael Cox
| Special to ESPN.com
We are only three matches into the Premier League season, but already we've learned a fair bit about the teams and players. Here's a look at how things are taking shape so far in the EPL.
1. Money talks
The top four may not have a familiar feel -- the combination of Manchester United, Manchester City, Chelsea and Liverpool has never before been considered the "Big Four," but after Tottenham and Arsenal's struggles this past weekend, they might well be the Champions League qualifiers at the end of the season. Hopefully, they won't become detached too quickly and the league will remain tight for as long as possible, although with only one match between the current top four in the next three rounds of fixtures (Manchester United vs. Chelsea on Sept. 18), it's likely that the big sides will continue to pick up points.
ESPN FC on Twitter
Don't miss a moment of the latest soccer coverage from around the world. Follow us on Twitter and stay informed. Join »
There's an obvious correlation between purchase power and performance: the top four in the league table are also the four clubs that have spent the most money in the transfer window so far.
2. Sides have generally been cautious
Sunday's astonishing 5-1 and 8-2 results were anomalies, for Premier League sides have generally played defensively in the first three games. Despite those results, the goals-per-game average is down from 2.8 last season to 2.48 so far this season. The sample size is too small to draw any significant conclusions from, of course, but there has been a lack of ambition from many clubs, partially because of a lack of fitness, as mentioned previously.
A strange outcome from this defensiveness is that after three games, nine of the 20 Premier League sides remain unbeaten. This seems to be a growing trend -- to start the campaign trying not to lose, rather than to win. At the same time last season, seven clubs were unbeaten; in 2009-10 it was four, and in 2008-09 only three.
However, a big impact upon the low number of goals per game has been the awful penalty conversion rate -- just four from 11 have been scored. It is also worth noting that the joint top scorers from last season's Premier League, Dimitar Berbatov and Carlos Tevez, have yet to start a game.
[+] Enlarge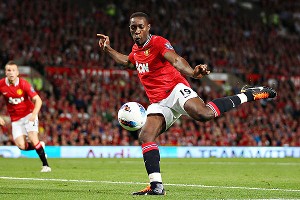 Alex Livesey/Getty ImagesEnglish players such as United's Danny Welbeck are getting more playing time in the EPL, which should bode well for England's national team, too.
3. More English players are getting games for big clubs
With the so-called golden generation set to be consigned to history, English football desperately needs new talent. Luckily for England, the top clubs seem to be investing in the country's young players. Jordan Henderson, Phil Jones and Alex Oxlade-Chamberlain were the subject of big-money moves in the summer. Ashley Young and Stewart Downing are a little older but now have the chance to play for truly big clubs. Tom Cleverley, Danny Welbeck and Kyle Walker have returned from loan spells and look set to play a big part. Players such as Jack Wilshere, Chris Smalling, Martin Kelly and Kieran Gibbs are all likely to see more playing time this season, too. Perhaps the new 25-man squad rules, which require clubs to include eight homegrown players, has worked well. Players under 21 don't have to be named within the 25-man squad, but can still be used, meaning clubs are further inclined to have a good squad of young players.
It remains to be seen if this current crop will have much of an impact upon England's Euro 2012 squad, especially because, with manager Fabio Capello set to leave after that tournament, he has no personal reason to blood youngsters for the future. It's likely to be his successor who reaps the benefit of some good youngsters.
The FA would do well to convince two up-and-coming Arsenal players, Emmanuel Frimpong and Carl Jenkinson, that they should pull on the Three Lions jersey. Both have had difficult starts to the season, receiving a red card each against Liverpool and Manchester United, respectively, but both seem set to play for Arsenal more regularly in the future.
There are complications with these two players, however. Jenkinson was born just outside London and played for England's U-17s, but because he has a Finnish mother, he then played for the Finland U-19 and U-21 sides. Jenkinson has said he's open to playing for England at the senior level. Frimpong, meanwhile, played for England's U-16s and U-17s, only to announce he was switching to play for Ghana, his country of birth. This month, however, he accepted a call-up to the England U-21 squad, which doesn't bind him to a country, but indicates he might have changed his mind.
England has struggled for defensive midfielders and right backs for years, and while Jenkinson and Frimpong are both players for the future, the FA would love to have them on board.
[+] Enlarge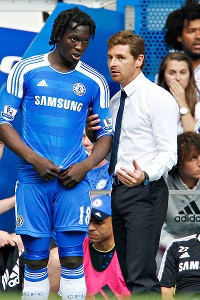 Ian Kington/AFP/Getty Images Tactical intrigue: Chelsea manager Andre Villas-Boas used a 4-3-3 for the first two games before switching to a 4-4-2 diamond against Norwich.
4. Little tactical variety
The Premier League continues to lack imagination tactically. The most common formation so far this season has been 4-4-2 (used 17 times), followed by 4-4-1-1 (15) and 4-2-3-1 (14). There are some subtle differences between the three, but they are essentially similar shapes. Drop a striker deep from a 4-4-2 and you have a 4-4-1-1, then push your wingers on and it's a 4-2-3-1. These systems often look identical when a team is out of possession.
Two men have tried drastically different formations, and their teams faced off this past Saturday. Andre Villas-Boas, Chelsea's new manager, used a 4-3-3 for the first two games before switching to a 4-4-2 diamond for the game against Norwich. His opposite number, Paul Lambert, tried to counteract that with a 5-3-2, having used a 4-3-1-2 in his opening game against Wigan. Tactical variation gives a different feel to individual games, and it would be good to see more managers trying something new.
5. The northwest is the heart of English football
The cumulative 13-3 victory by Manchester (United and City) over North London (Arsenal and Tottenham) on Sunday confirmed it. With Liverpool also back in the mix up top, the northwest is the place to be in English football.
Arsenal and Tottenham's struggles so far have been replicated by Fulham, which has gained just one point and scored one goal in its three games so far, while fellow Londoners QPR have endured a difficult start after promotion.
Then again, this is back to the old order. The past 10 seasons have seen the league title split -- five won by London clubs, five won by Manchester United. In the previous 30 years, however, it was won just three times by London (all Arsenal). In other words, the capital has not traditionally been a great force in the English football league, despite possessing multiple clubs.
Chelsea will continue to fight for capital pride, but London's dominance of English football might turn out to be as brief as Rome's supremacy of Serie A at the turn of the century. Since then, power has returned to the northwest of that country, too.
Michael Cox is a freelance writer for ESPN.com. He also runs zonalmarking.net.
Michael Cox
ESPN.com writer