Commentary
Small wonder
David Silva, Man City's 5'7" midfielder, leads team's title charge
Updated:
December 30, 2011, 1:37 PM ET
By
Roger Bennett
| ESPN The Magazine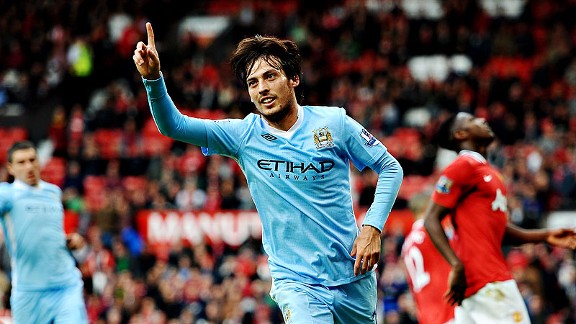 Laurence Griffiths/Getty ImagesSilva is one of many shorter soccer players changing the game.

This story appears in the Jan. 9, 2012 NEXT issue of ESPN The Magazine.
IN WORLD SOCCER, size no longer matters. From 1998 to 2006, nearly every finalist for the FIFA World Player of the Year award was around six feet tall. Physical specimens, like Ronaldo of Brazil, asserted their authority in a game that often was reduced to a grinding battle between imposing strikers and giant defenders.
But the small have struck back. Thanks to Barcelona's tiny trio of Xavi, Lionel Messi and Andres Iniesta, only one World Player of the Year finalist since 2009 (6'1" Cristiano Ronaldo) has broken 5'7".
The Barca blueprint has moved beyond Spain. With emerging stars like Luka Modric (Tottenham) and Juan Mata (Chelsea), both 5'7", the English Premier League -- long a bastion of overpowering soccer -- has gone short. And no player this season, big or small, has had the impact of 5'7" midfielder David Silva, who is leading Manchester City's title charge. Through Dec. 18, he had a league-best eight assists and had completed 357 passes in the final third of the field -- more than any non-Barca player in Europe's top five leagues.
"People have mentioned my height quite a lot since I came to England," says Silva, who arrived in Manchester City in 2010 from La Liga's Valencia. But any doubts about the Spaniard's ability to withstand rugged EPL defending have been dispelled. Silva uses his size to mine the crevices in the opponent's half, constantly moving without the ball. "And when it arrives," says former Real Madrid star and current ESPN analyst Steve McManaman, "his quickness of thought is unparalleled."
For Silva, less time to react means using guile over grit. "The game is so fast in England, you need to decide where the pass has to go before you have received the ball," he says.
Why players like Silva now prosper is the subject of debate. After all, the average height of European-based players has risen to six feet. Jonathan Wilson, author of the tactical soccer history Inverting the Pyramid, points to the game's evolution since the offside law was relaxed in 2005. "Fewer teams play an offside trap," he says. "Defensive lines play deeper, leading to less physical contact, more space and the rise of this army of smaller players."
So how to defend small ball? Former Liverpool manager Rafa Benitez suggests a compact formation that forces playmakers like Silva to the outside. But to try to score, says Benitez, "your team will be vulnerable if it loses its shape." And that's when Silva & Co. are at their most deadly.
Roger Bennett is a contributing writer for ESPN The Magazine. Follow The Mag on Twitter, @ESPNmag, and like us on Facebook.
ESPN The Magazine: January 9, 2012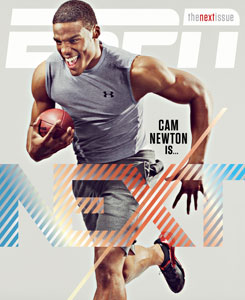 THE MAG'S NEXT ATHLETES

FEATURES

COLUMNS

MORE FROM THE ISSUE