Commentary
To sack or not to sack
Updated:
January 3, 2012, 3:50 PM ET
By
Michael Cox
| Special to ESPN.com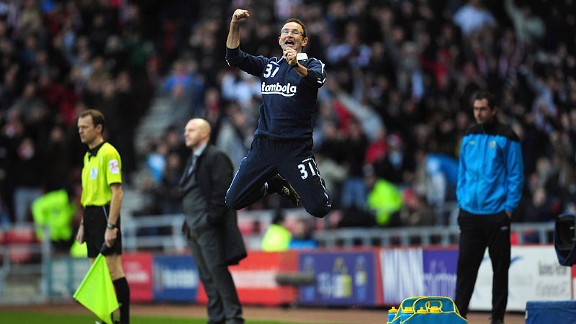 Stu Forster/Getty ImagesAll but one EPL club has stuck with its manager this season, but sometimes making a change at the top -- as Sunderland's Martin O'Neill has proven -- is the right move.
Collectively not known for their patience and tolerance, Premier League chairmen are being remarkably patient with their managers this season.
In the previous five Premier League campaigns, there had been two, seven, six, three and two managerial departures by the turn of the year. By contrast, in 2011-12 there has been just one -- Sunderland replacing Steve Bruce with Martin O'Neill.
The Premier League compares favorably to other major European leagues in this respect. Ligue 1 has seen three departures, the Bundesliga has had four, La Liga has had five and Serie A has had eight. If you want a decent crack at your job, the EPL is the place to go.
There is a practical reason for this -- the bottom half of the table is very tight, with 10 points covering the bottom 10 places in the division. Granted, managers are sacked (or resign) because of underperformance compared to expectations, rather than the simple notion of being low in the league. It means that there are no blatant cases in which a manager needs to go. There is no equivalent of Derby in 2007-08 or Portsmouth in 2009-10 -- cut adrift and needing immediate results -- everyone has a fighting chance of survival.
However, there is a deeper reason for the longevity managers are enjoying -- the concept of "a project," a long-term vision for the club generally based around attractive football from a young coach. It is impossible not to notice the influence of Barcelona and Pep Guardiola upon the thinking of football clubs -- his immediate success in his first managerial job, and his ability to combine results with aesthetic appeal, is an idea many chairman are understandably keen to replicate.
There is a key difference in how the tenures of these managers are viewed. If a manager is a short-termist, based only upon immediate results rather than long-term growth, any failure to perform will inevitably be met with the sack. If, however, the manager preaches values about "good football" on the pitch and indicates he has a long-term vision for the club, any setbacks can be excused as "building for the future." If Andre Villas-Boas hadn't put such emphasis upon his love for attacking football and his desire to reinvigorate Chelsea's squad, he would have been sacked for poor results. "Rome wasn't built in a day," is the obvious line for Luis Enrique's approach at Roma -- maybe the most obvious attempt to recreate the Barcelona philosophy.
In the Premier League, the two most obvious cases of the men with "a project" are Roberto Martinez and Owen Coyle. They are both highly rated young managers -- Martinez has been likened to Arsene Wenger, and Coyle was touted as a potential Liverpool manager this time last year -- yet both find themselves in the relegation zone.
They're joined in the bottom three by Steve Kean, who is struggling but fits the bill -- young, inexperienced, respected coach and only in his job because Sam Allardyce was sacked, according to Blackburn's owners, "as part of our wider plans and ambitions for the club." Allardyce had taken over when Blackburn was bottom and led it to midtable, yet he is notorious for the simplicity of his football. That wasn't enough for Blackburn, but residing in the bottom three under a fresh coach is.
[+] Enlarge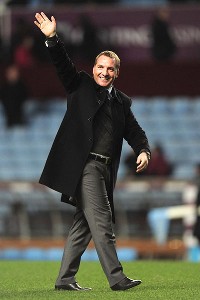 Shaun Botterill/Getty ImagesSwansea's Brendan Rodgers has done a superb job delivering attractive football and good results.
A more positive example of a manager with a project is Swansea's Brendan Rodgers. He's done a superb job this season in guiding the club to midtable, despite little Premier League experience among his players. The football has been fantastic -- Swansea has averaged the fourth-highest average possession in the league this season -- and the results have followed. Rodgers is an example of when a project goes well, and in combining style and success, Swansea is one of the stories of the season.
But the project can be used as excuse. Coyle constantly suggested Bolton was playing attractive football last season, but his side had the fourth-lowest percentage of possession and the third-lowest pass completion rate in the league. Not conclusive statistics, but they hardly support his case. He strongly disagreed with the idea that Bolton hadn't played good football -- for managers like him, Martinez and Rodgers, who probably view a job at the likes of Arsenal or Liverpool as their target, coming across as a progressive footballing philosopher is of paramount importance.
The one casualty so far, Bruce, was probably the antithesis of the footballing project. There didn't appear to be any long-term vision at Sunderland -- strikers came and went, there was little creativity from central midfield and the playing style lacked identity. Couple that with Bruce's reputation for jumping from club to club, and it was an easy decision to sack him.
The success of his replacement, O'Neill, shows the potential value of replacing a manager. Sunderland averaged 0.79 points per game before his arrival; under the Northern Irishman it has picked up 2.0 points per game.
O'Neill isn't a football philosopher; he's primarily a man-manager, a motivator in the mould of his old mentor Brian Clough. As John Robertson, who also played under Clough then became O'Neill's assistant, says in his autobiography, "Like Clough, he has the knack of being able to treat even the most complicated issues on a basic level that people can understand ... he also has Clough's capacity to charm the hind legs off a donkey.
"He has this innate ability to get players to want to play for him. It's a basic requirement, I know, but you would be amazed at how many players simply don't want to perform to their full potential for a given manager."
ESPN FC on Twitter
Don't miss a moment of the latest soccer coverage from around the world. Follow us on Twitter and stay informed. Join »
It's unlikely O'Neill will tinker with formations, continue with the experiment with Stephane Sessegnon as a false nine or talk up his credentials as a footballing philosopher. His approach will be old fashioned -- combative in midfield with plenty of width and a big central striker. Already the strategy is working. The win over Chelsea was greeted with a deafening roar from the Stadium of Light. That was crucial -- former chairman Niall Quinn had complained about the lack of atmosphere around the ground in recent years. "What I want from our fans is their atmospheric input," he said last year. "That's what makes the place special. It is those fans being inside the ground and making it a hostile place for visiting sides that makes the difference."
The fans have flocked back to the club. The three home games under O'Neill have all seen higher attendances than any game under Bruce, with the exception of the derby against Newcastle. How Bolton, Blackburn and Wigan could do with fewer empty seats at their grounds.
A managerial philosophy is a positive thing, but it shouldn't be used as an excuse for a combination of poor results, poor football and poor attendances. Patience is admirable, but clubs shouldn't feel ashamed at the prospect of a managerial change.
Michael Cox is a freelance writer for ESPN.com. He runs zonalmarking.net.
Soccer on ESPN.com

Follow Soccer on ESPN: Twitter
Coverage on ESPN FC
Euro 2012 in Review