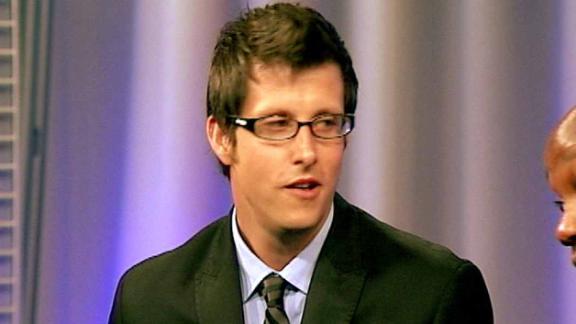 ESPNBoston.com
Chris Forsberg talks about his top five Watch

Got a statue in Boston (or one in the works)? You probably made my list of the five athletes who deserve a spot in the ESPN Boston Hall of Fame's inaugural class:
Bill Russell
He earned 11 world titles in 13 seasons. It's almost impossible to wrap your head around. DJ Khaled's anthem about persistent victories should have simply been titled, "Bill Russell." He was a five-time MVP and a 12-time All-Star, and he served as player/coach -- the league's first African-American coach -- for his final two title runs. And we don't even have enough space to talk about how much he has meant to the city off the court. Russell revolutionized everything he touched.
Video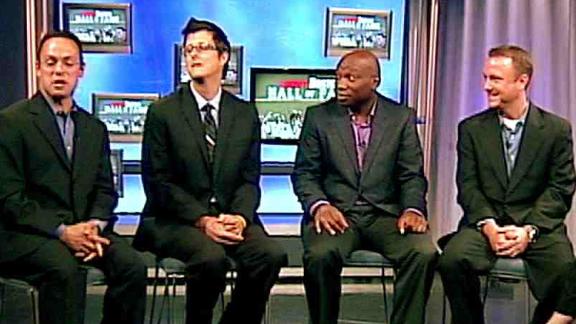 Our panel discusses some of the omissions. Watch

Photo gallery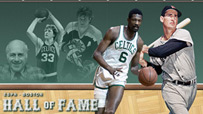 Check out the 20 candidates for the
ESPN Boston Hall of Fame: Gallery

Bobby Orr
A defenseman who scores? Poppycock. At least that's the way hockey fans probably felt about that suggestion before 1966. Orr, like Russell, changed his sport, utilizing his speed and skating skills to rack up 888 career points (fifth most in Bruins history), and twice won the Art Ross trophy as the league's leading scorer. A three-time Hart Trophy winner as the league's MVP, Orr hoisted two Stanley Cup trophies before injuries ended his career early. He was 31 when he was inducted to the Hockey Hall of Fame. Why delay the inevitable?
Ted Williams
Good luck trying to find someone willing to debate whether Williams deserved the nickname he strove so hard to earn: "The Greatest Hitter Who Ever Lived." During a 21-year career, Williams boasted a .344 batting average and slugged 521 home runs, both Red Sox records -- as are his .482 on-base and .634 slugging percentages. It's actually a wonder he only won two MVP awards, especially considering he also claimed two Triple Crowns. The only strike against him is no world championships, but we clearly can look past that for his talents. (Heck, Williams could be on this list merely for his accomplishments in the world of sport fishing, where he is a member of the International Game Fish Association Hall of Fame.)
Red Auerbach
It's a wonder anyone would do business with Auerbach. When he wasn't busy coaching the Celtics to nine world titles, he was stockpiling talent by fleecing the rest of the league via trades and draft maneuvering. In his role as coach, general manager and team president, Auerbach would oversee 16 of the team's titles from 1957 to 1986. Long before Ubuntu, Auerbach established the team-first mentality that lives on today. And, like Russell, we can't even begin to describe his impact on breaking down the color barrier.
Carl Yastrzemski
Imagine trying to fill Ted Williams shoes. Impossible, right? Yet Yastrzemski managed to do it. Sure, he wasn't as good a hitter as Williams (to be fair, perhaps no one else has been or will be), but Yaz finished a 23-year career as the Sox' all time leader in hits (3,419), runs (1,816) and RBI (1,844). He was MLB's last Triple Crown winner as part of an amazing 1967 season (individually with a .326 average, 44 HR, 121 RBI, and as part of the "Impossible Dream" team). What's more, he wrote the book on playing the Green Monster, earning six Gold Gloves for his exploits in left field.