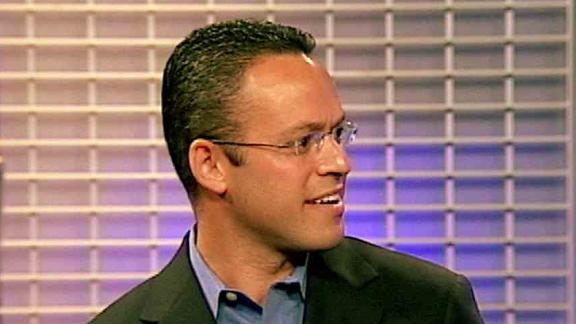 ESPNBoston.com
Mike Reiss talks about his top five. Watch

Born in Massachusetts and having spent all 36 years of life in the region, I can't help but appreciate how sports are part of who we are in this region. It's why I feel that it's one thing to be a sports writer, but it's the ultimate to be a sports writer in Boston. It means a lot to write to people who care.
So when ESPNBoston.com decided to start a Hall of Fame, highlighting the all-time greats in Boston sports, it made a lot of sense.
At the same time, I wondered about the value of my contributions. Unlike some veteran reporters, I don't go back much further than 1980, and haven't had the chance to recollect with many from the pre-1980 years. My recollection of the Celtics' dynasty, for example, is more Bird/McHale/Parrish than Russell/Cousy/Heinsohn.
Because of this, I've always felt Hall of Fames aren't in my wheelhouse.
Video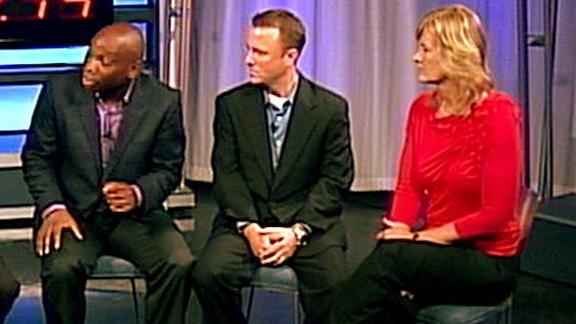 Why so few Pats on the list? Our panel talks about it. Watch

Photo gallery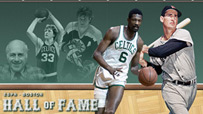 Check out the 20 candidates for the
ESPN Boston Hall of Fame: Gallery

But soon enough, after researching and tapping some veteran voices, there was more of a comfort level in picking my top five candidates for the inaugural ESPN Boston Hall of Fame. In many ways, the process felt like being in a Boston Sports 101 class; thoroughly enjoyable, especially working with great colleagues, starting with Hall of Famer Jackie MacMullan. You can't help but raise your game when in Jackie's presence.
Turns out my top five picks were the same as Jackie's, and, truth be told, we didn't consult beforehand.
For me, the process started with looking at the four major professional sports teams and picking the iconic figures that stood out above the rest. This is what I wrote down:
Red Sox -- Ted Williams
Bruins -- Bobby Orr
Celtics -- Bill Russell/Larry Bird/Red Auerbach
Patriots -- John Hannah
Then I considered other candidates who might be worthy of being on a five-headed Mount Rushmore of Boston sports, people like Harry Agganis, Doug Flutie, Johnny Kelley and Rocky Marciano.
All great, I thought, but when it comes to an inaugural five-member class, I felt they fell just short.
So it came down to narrowing down the list of Williams, Orr, Russell, Bird, Auerbach and Hannah, voting one of them off the Hall of Fame island.
It wasn't going to be Williams, the last player to hit .400 and who played in 18 All-Star Games. A legend.
When it came to hockey, all I saw growing up was the image of Orr flying through the air. He helped revitalize hockey in the region and led the team to two Stanley Cup triumphs. He was in.
And there was no way I was keeping Russell and Bird off the top five. If we measure greatness by championships, what can you say about Russell's 11 in 13 years? The pinnacle of excellence.
Bird, meanwhile, was the one athlete I felt strongest about because I witnessed him firsthand. He led the Celtics to three championships, but what stood out to me was that he was the most clutch athlete I'd seen, and how he made everyone around him better.
So that left me with Auerbach and Hannah.
As a "football guy," the hope was to sneak a Patriot on there, but with the rules of the Hall eliminating active owners, coaches and players, that took the likes of Robert Kraft, Bill Belichick and Tom Brady out of the mix.
I felt Hannah stood out from the eligible Patriots candidates, but in the one-on-one matchup with Auerbach, I couldn't overlook the 16 NBA championships (9 as coach, 7 in front office).
So I lit up the victory cigar for Red.