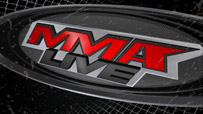 Welcome to SportsNation! On Wednesday, Jon Anik, host of ESPN.com's MMA Live, will stop by to take your questions!
A new episode of MMA Live, which debuted on ESPN.com and ESPN Mobile TV in May of 2008, airs every Thursday at 3 p.m. ET. MMA Live can also be seen whenever it fits your schedule. Just head to the MMA Live video hub on ESPN.com.
Anik started at ESPN in February of 2006 working for ESPN Radio, before moving over to the digital media platforms early in 2007. An avid MMA advocate and fan, Anik has hosted a boxing radio show in Boston for the last four years, covering more than 25 championship fights in Las Vegas and throughout the United States.
Send your questions now and join Anik to chat Wednesday at 1 p.m. ET!
More Jon Anik: MMA Live | MMA index | Chats
Jon Anik
(12:50 PM)
Hey gents, ladies. Thanks for checking back in for another MMA Live chat. Much to discuss today, so let's not waste time- WEC 41, Strikeforce, UFC 99, Bellator, Kobe. Also, you can follow me on twitter.com (Jon_Anik) if you're really bored. I will be updating Bellator XI results this Friday at Mohegan Sun. Let's vent.
RyGuy (VA)
What up Anik. UFC 99 started out looking a little weak but with the addition of CroCop and Kongo its definitely a must see. Personally I think any card with Wandy is worth watching. Please tell me your taking him over Franklin?
Jon Anik
(12:52 PM)
I actually like Rich Franklin in the fight. I'd agree that UFC 99 is better on paper now than it was a few weeks ago. The Kongo-Velasquez fight is hugely important.
Jon Anik
(12:52 PM)
Doubtful, Josh. Were the WEC to fold, it might happen. But that isn't gonna happen, and the UFC already has more fighters under contract than it would like.
Chad Roberts (St. Paul, Texas)
Did Faber break both of his hands or just one?
Jon Anik
(12:53 PM)
As far as I know, just the right hand. In two places.
matt salerno (scranton)
im gonna be at 101 in philly any chance we can buy some mma live shirts from a stand by then...just a little guys hope..ill represent it at the show
Jon Anik
(12:53 PM)
With all the requests for MMA Live t-shirts, you'd like to think we'd have some for sale. Keep asking, and hopefully you shall receive at some point.
Ryan (Tillsonburg, ON, CAN)
WEC 41: Where Cub Swanson nearly losing his eyelid happens
Chad Roberts (St. Paul, Texas)
Aldo looks like a smaller version of Anderson Silva, do you see him getting the next title shot at 145 and if so, do you think he will win?
Jon Anik
(12:55 PM)
I think the WEC may try to stage a third fight between Brown and Faber before Aldo gets his shot. I wouldn't agree with that methodology, but a Brown-Faber fight remains very billable, especially b/c Faber broke his hand in this fight, and it effected the outcome. Mike Thomas Brown will be on MMA Live tomorrow, and we will ask him who he thinks deserves the next crack at his belt.
Rick (Saugus, MA)
Buy or Sell Nick Diaz as being in the conversation for fighter of the year. I think I only have Machida ahead of him right now.
Jon Anik
(12:55 PM)
Buy all day.
matt salerno (scranton)
any chance of getting bj penn on the show before 101...that would be a great interview...and maybe forrest to talk about the book and anderson silva
Jon Anik
(12:55 PM)
Absolutely. I would expect to have both of them on the show in advance of UFC 101.
Paul (Bristol, CT)
When is MMA Live going on TV? I'm sick of asking!
Jon Anik
(12:56 PM)
And I'm sick of answering! Not really, actually. I share your enthusiasm and sincerely hope the show hits ESPN or ESPN2 soon. But I've heard nothing lately, unfortunately.
Jon Anik
(12:57 PM)
Without question, the Kongo-Velasquez fight. Two of the top three heavyweight contenders going head-to-head. Very difficult to pick a winner. Someone should tell Kongo he's a 160 underdog.
Charlie (Philly)
I guess I've got to suck it up and eat a little crow here following the Shields win. My question is what are they doing in Hughes camp these days? Following Hughes performance at UFC 98 and Lawler looking unsure of his game plan - I've really got to question what they are doing in Iowa these days.
Jon Anik
(12:58 PM)
You should be glad we didn't bet!
Rick (New Jersey)
Hey Jon, Love MMA Live, best thing going on ESPN.Com My question is this, promoters aren't quick to book trilogies when one man is 2 and 0, but when Urijah's hand is back to 100% doesn't WEC have to book Faber-Brown III provided Brown gets past Aldo
Jon Anik
(12:58 PM)
Well certainly, if Brown got through Aldo, the third fight would happen. But, as we all witnessed Sunday night, getting through Jose Aldo Jr. is a humongous if. I think Aldo would beat Brown tomorrow.
Perry (UK)
Jon, Kongo/Cain? Silva/Frankilin? Who ya got?
Jon Anik
(12:59 PM)
Forced to choose, I think Kongo will gut out a victory, but I would never, ever bet that fight. Velasquez could easily get it done. In the main event, I like Rich Franklin to finish Wanderlei in the second round.
Jon Anik
(1:01 PM)
I agree, Ben. To put Wes Sims on the show when he's had three previous UFC fights tells me they re-worked the show b/c of Kimbo Slice's participation. It also shows you it is hard to find 16 able-bodied MMA heavyweights. There are rumors that Bellator will do a HW tourney in Season 2, and I'm curious to see their field of eight heavyweights.
Jon Anik
(1:01 PM)
Nick Diaz.
Jon Anik
(1:01 PM)
Although Scott Smith had no business getting right back in there. I'm starting to really worry about his future well-being, given all the wars he's been in. Even when he wins, he pays for it.
Jon Anik
(1:02 PM)
I didn't like the Brown-Faber fight as much as everyone else did. I gained a huge amount of respect for Faber, who pushed the pace and was the aggressor, despite fighting with only one hand. Watching Nick Diaz pepper Smith would be my choice.
Jon Anik
(1:04 PM)
Yes, I believe the broken hand cost Faber the victory. I scored 4 of the 5 rounds for Brown, but was disappointed he didn't attack Faber's right side and go for the finish. His corner didn't seem to get the message across that Faber's right hand was busted.
Jon Anik
(1:04 PM)
Trying to get used to the new chat set-up. Not loving it off the bat, so please bear with me. May be a bit slower today. Trying to get to all of your questions as fast as possible.
Jon Anik
(1:05 PM)
Sorry to sound curmudgeonly, but I think Cro Cop is all but cooked, and don't have a ton of interest in seeing him this weekend. Just one man's opinion.
Jon Anik
(1:06 PM)
Thanks, Chris. I do think there is some value on Kongo 160. Also, Cro Cop is a huge favorite, so I may lay some cake on the underdog in that spot.
Jon Anik
(1:07 PM)
Hopefully one of the MMA websites can get you that answer. All I can tell you is the headliner: Smokin' Joe Villasenor!!!!! against Evangelista Santos, who I actually ran into at Bellator X last weekend.
Jon Anik
(1:07 PM)
File that fight right in my who cares folder.
Jon Anik
(1:08 PM)
I'll pass it along, Jonathan, but only because you are a loyal contributor to the chat.
Jon Anik
(1:08 PM)
I had him at #10 or 11 beforehand. Now, perhaps in the 6-8 range.
Jon Anik
(1:10 PM)
I think a lot of folks would agree with you, Chuck. But a domination of Kongo would make the UFC look long and hard at Velasquez as the next guy. I think the UFC might just wait until the UFC 100 result between Mir and Lesnar, and award a No. 1 contender thereafter.
Jon Anik
(1:11 PM)
Certainly feels that way, T.
Jarric (Lawrence, KS)
Watch the show every week. Hoping the bigwigs will get it on tv asap! Anyways I just won the Welterweight title on Undisputed with my created character Billy Mays!
Jon Anik
(1:11 PM)
Thanks for supporting the show, Jarric.
Ben (Boston)
Liking kenflo on the WEC broadcast, I honestly don't like to listen to frank mir talk and your boy is so much more articulate.was I the only one that found the scott smith fight down right hard to watch? He simply never stood a chance. Also, does diaz lack any sort of power behind those punches or does it just appear that way against smith's concrete dome?
Jon Anik
(1:14 PM)
I agree, Ben. I had a hard time watching Scott Smith absorb that beating. We talked a lot here at ESPN about Diaz and his power. I think that is just his style; volume punches, short, accurate strikes that break down his opponent. I was wondering if he was gonna just unload with one power shot to put Smith out of his misery, and was a bit surprised it never happened.
Jonathan (Nashua, NH)
What does Franklin gain by wiping the floor with Silva? Does he get a fight with Jardine at 205?
Jon Anik
(1:15 PM)
I think this fight is important for Rich Franklin is he is to ever challenge for a title again. A loss here, in advance of a permanent move up to 205, would not be good. So there's some incentive.
Ron Balzack (Grundle, LA)
Jon, what is it like getting to work with Miguel Torres? He seems like a good guy, although I could make a nice salad with those caluiflower ears.
Jon Anik
(1:16 PM)
He's got some of the best (or worst) cauliflower ears in the business, but what a great guy. So down to earth and honest, and willing to give his opinion on anything. Miguel doesn't hold back, and has been a great addition to MMA Live.
Leo ((Boston))
After getting KO's this weekend what is next for Arlovski?
Jon Anik
(1:17 PM)
Not a pro boxing debut, I can tell you that.
Cowboy Ron (Piston, PA)
Jon, hate to say the Cowboy told y'all so about that X Games punk Faber. But pride comes before a fall and the moment he tried that stupid move in the first fight against Brown, his career began the fade. I say he never fights in the UFC and pumps gas in three years
Jon Anik
(1:18 PM)
Haha. Can't help but enjoy the comedy from Cowboy Ron. Your hatred for Urijah Faber knows know bounds. I was never a huge fan of his until Sunday night. Thought he displayed a true warrior spirit after breaking the hand. He kept coming with elbows and submission attempts. You should direct some of your venom elsewhere.
Mike (Nashville)
I think Frank Mir is one of the best when it comes to commentating
Jon Anik
(1:19 PM)
I would agree. Frank does a great job. His wife, Jenny, gave birth to a boy- Ronin Maximus- earlier this week. That's why Florian was on the broadcast.
AL (New JERSEY)
whats with the low pay outs for the WEC? no woneder so many under sized guys are fighting at 155, how can some one fight in a title match for $13,000 hard for me to take the 145 lb division seriiously what that kind of joke money
Jon Anik
(1:19 PM)
It's a joke, Al. One thing I'll say about Bellator- it really takes care of the fighters financially. The top WEC names are some of the most underpaid guys in the business.
Chris (Danville, Ca)
Were you shocked that Feijao lost to Mike Kyle? Seemed like Kyle was supposed to be a stepping stone.
Jon Anik
(1:20 PM)
Kyle is an experienced guy, but yes, that's a bad loss for Feijao.
Mark (North Wales, PA)
First to get a LW title shot in the UFC: Maynard, Edgar, or Sanchez?
Jon Anik
(1:20 PM)
Sanchez. Deserved or not, he's next in line.
Jon Anik
(1:21 PM)
I wonder if Frank or Jenny named him? I think I'm gonna change my name to Ronin Maximus Anik after the chat.
Jon Anik
(1:21 PM)
Sure I am, RyGuy. Selfishly, I wish he had signed with a U.S. organization, but I'll take what I can get. Sengoku is a decent spot for him.
Jon Anik
(1:23 PM)
I went back and watched that fight after Diaz beat Shamrock. Nick came out flat, got hit and bloodied early, and a cut stopped the fight. I know you know that. I think Diaz would smash Noons in a rematch, stoned or otherwise.
Jon Anik
(1:23 PM)
That's a solid cross-sport parlay. Nice whack.
rob (jersey)
So since Cung Le (Scott Cokers pet) isn't fighting until like 2013, and Affliction seems to want to work with StrikeForce - Nick Diaz/Vitor at Affliction III?
Jon Anik
(1:24 PM)
Well Rob, Vitor already has an opponent. I'd like to see Nick Diaz rematch Robbie Lawler, and then get Cung Le early 2010. Cung's inactivity is starting to impact a lot of fighters.
Ken (Pittsburgh)
Who do you like in Game 7 on Friday?
Jon Anik
(1:24 PM)
I like the Pens.
Chris (Danville, Ca)
Seeing how Cerrone won on Sunday, did that fight with Krause serve as a nice promotional piece for his upcoming title shot with Varner?
Jon Anik
(1:25 PM)
It sure did. And I have a good feeling Cerrone will wrest that belt away from Varner in September. Cowboy wants it bad.
David (SC)
What next for Jake Shields?
Jon Anik
(1:26 PM)
Good question. Strikeforce needs a welterweight champion. I'm just not sure who Shields would face for the vacant title. I don't think Jake is long for middleweight. Not that he can't hang, but its risky moving up. He's not even a big welterweight.
Jim (Acton, MA)
What are your complete list of predictions for UFC 99?
Jon Anik
(1:28 PM)
Franklin, Kongo, Marcus Davis, Ben Saunders to upset Mike Swick. Other predictions made earlier in the chat.
Mikey (Lackawanna,NY)
Which of these guys do you envision fighting in the UFC? Fedor/Brett Rogers/Josh Barnett/ and Bobby Lashley?
Jon Anik
(1:29 PM)
Lashley is the obvious choice, as the other three guys are under contract to a major promotion. I think Barnett may make a UFC return.
Chris (Danville, Ca)
Saunders vs. Swick. I know that Swick is sort of the sexy fighter to choose in their bout, but I just cannot get over Saunders length. Seems like he uses it well. Prediction?
Jon Anik
(1:29 PM)
I think UFC 99 could very well serve as a coming-out party for Saunders. And I'm not talking about his sexuality.
Shannon (West Virginia)
Carano or cyborg?
Jon Anik
(1:30 PM)
Cyborg. But I won't make an official prediction until the week before the fight.
Mike (Nashville)
I think that Cerrone and Varner would be serious competition for the UFCs Lightweight guys. You agree?
Jon Anik
(1:31 PM)
I like Cerrone more than Varner to have success in the UFC. I think both of them would be in the bottom half of the top ten UFC 155ers.
Kristian (New York, NY)
If KenFlo wins, who is his first title defense against?
Jon Anik
(1:31 PM)
My best guess would be Diego Sanchez. And I know it's a fight Kenny is dying for.
Guilherme (São Paulo, Brazil)
What about Arlovsky? Is he done as a relevant MMA fighter? He sure looked very bad against Rogers.
Jon Anik
(1:32 PM)
Could be the end, Gui. But some will point to his fight with Fedor as proof he can still get some things done against the top guys. I wasn't as impressed with AA in the fight with Emelianenko as others were.
Rob (Boston)
Where do you think Davis fits in if he beats the trash talking Hardy?
Jon Anik
(1:33 PM)
I still think it would be a long road to a title shot for Davis at 170. Even a first-round KO would have him behind several guys on my list- Kampmann, Swick-Saunders winner, Anthony Johnson maybe. I like Davis...just not sure where he fits in the contender picture.
Jim (Acton, MA)
We know you aren't the biggest fan of women's MMA, but what are your thoughts of a female fight headlining Strikeforce in August?
Jon Anik
(1:34 PM)
I think this women's fight deserves to be the headliner. Most-anticipated women's fight in the history of the sport. Thomson-Melendez gives the main card plenty of teeth and could stand alone as a main event.
Andrew C. (Montgomery, Al)
Jon, it is my belief that Strikeforce and Affliction will be becoming more than bosom buddies and eventually merge which would provide some sorely lacking depth, do you see this as well?
Jon Anik
(1:35 PM)
Seems as though the wheels are already in motion, Andrew. A formal merger may be a ways off, but they will continue to borrow/swap talent when it works for both sides.
TGolding (Sacramento, CA)
Obviously Brett Rodgers has some serious dynamite in his hands, but how's his ground game??
Jon Anik
(1:35 PM)
Untested, but improving. Brett Rogers will be live via satellite tomorrow on 'MMA Live'.
Marc (Malden, MA)
If Fabor doesn't fight Brown next, who does he fight? What do you do with the division's 2nd best fighter, who is 0-2 vs the Champ?
Jon Anik
(1:36 PM)
See if he can hand Josh Grispi his first WEC loss. I think that match-up makes sense for both guys.
Jerry (Texas)
I am still getting used to this chat format, I am still refreshing even though it now refreshes automatically.
Jon Anik
(1:37 PM)
I'm having a hard time adjusting. That's why several dudes had several of their questions answered consecutively early on.
Adam (Provo, UT)
who does Vegas have in the Silva vs. Franklin fight?
Jon Anik
(1:37 PM)
Last degenerate check, it was Franklin -140 and Silva 110.
Nate ((Minneapolis, MN))
Oh Jonny!! Last wednesday was the ol' B-day for the big man so I was sleeping in...throught the chat unfortunatley...... Anyway the Strikeforce card was great! I know you predicted the outcome but lawler was pretty dissapointing no?
Jon Anik
(1:39 PM)
Yeah, I've never been Lawler's biggest supporter (His uninspired interview on MMA Live last week didn't help his cause). Robbie is a vicious, vicious striker, but he needs to round out his game. I'd love to see him fight Villasenor late 2009. Go Joe.
Jim (Acton, MA)
Besides Brett Rogers, who else do we have the pleasure of seeing tomorrow on MMA Live?
Jon Anik
(1:39 PM)
Mike Thomas Brown on the phone. Kenny Florian by phone as well, and Miguel Torres in studio.
Rick (Boston)
I know I am looking passed UFC 99 but 100 is a legendary card, is it the best ever?
Jon Anik
(1:41 PM)
Not sure it is the best ever (UFC 92 was unreal on paper), but the final three fights are unbelievable. Bisping-Henderson, GSP-Alves, and then Lesnar-Mir? As Florian would say, awesomeness. Sign me up. MMA Live will be there, by the way.
Scott (Des Moines)
Did you catch The Hangover this weekend?
Jon Anik
(1:41 PM)
I did go out and see 'The Hangover'. Thought it was damn funny.
Jonny (Indianapolis)
Faber to 135, 155 or staying put???
Jon Anik
(1:42 PM)
Staying put.
AL (New JERSEY)
Say somthing CRAZY about ufc 99
Jon Anik
(1:42 PM)
I don't feel like buying it, but Kongo-Velasquez alone will result in me pulling the trigger. That, and my job.
Andrew C. (Montgomery, Al)
Jon, when fighters like Kenflo and Miguel are preparing for a fight do they ever actually talk to their upcoming opponents? It seems like most of these guys are on pretty good terms.
Jon Anik
(1:44 PM)
Very rarely will fighters actually engage their opponent before a fight. There are mandatory interviews, Q
Guilherme (São Paulo, Brazil)
The gash at Cub Swanson's eyebrawl was just nasty. C'mon Jon, I know Faber-Brown III is very likely down the road, but Aldo has to get the next shot! He's a man among boys.
Jon Anik
(1:44 PM)
I agree, but we don't make these calls. And we also don't see the WEC's bottom line. I think Jose Aldo will get Mike Thomas Brown, but in large part b/c Faber needs several weeks to heal.
Bradley (Regina, SK, CAN)
Can Brett Rogers really be a top HW when he is about 50 lbs overweight? Will he be the guy who brings back the Tank Abbot beer belly?
Jon Anik
(1:45 PM)
I don't think he's as overweight as you think. He carries it a whole lot better than Tank.
David (SC)
No kidding. I would rather watch paint dry then see a Lawler interview again. That was pathetic. Kenny's hair has more energy alone.
Nate (Minneapolis, MN)
Is the training table done until after ken-flo gets the strap? I thought it was a great segment.
Jon Anik
(1:45 PM)
Training table is not going anywhere. Some love it, some hate it. So, it stays.
Jake (Aldershot, England)
By the end of 2009, who will be the UFC HW champ?
Jon Anik
(1:46 PM)
Brock Lesnar.
TGolding (Sacramento, CA)
Scott Smith looked absolutely baffled out there vs Diaz. Nick threw almost 400 punches in 11:41. Are you kidding me????
Jon Anik
(1:47 PM)
Nick Diaz is ridiculous. I'm slowly but surely becoming a fan. It's hard not to marvel at his skill and approach.
Guilherme (São Paulo, Brazil)
Is it confirmed that Roy Nelson will also be in TUF 10? That season will be amazing. I don't even want to watch this season anymore.
Jon Anik
(1:47 PM)
Yeah, the news that Roy Nelson and Kimbo Slice will be on Season 10 of The Ultimate Fighter may have hurt Season 9. Now, all the focus is on Kimbo and Season 10.
Marc (Malden, MA)
Even if we have Faber-Brown III, can we forever rule out Faber-Torres?
Jon Anik
(1:48 PM)
Certainly not. I know Miguel was quietly pulling for Faber vs. Brown to keep that mega-fight a reality. I still think Torres-Faber happens at some point. It's too intriguing a fight not to make it happen, in my eyes.
Bradley (Regina, SK, CAN)
Heard an interview with Urijah last week and he said Zuffa pays out un-announce bonuses for some guys. He says these bonuses are often bigger than his fight purse and the announce bonuses combined.
Jon Anik
(1:49 PM)
I have no doubt that Urijah made more than what was announced, and good for him for making that known. I still think they are underpaid.
Joe (St. Louis, MO)
Jon, the new chat module has been shutting me out! Thoughts on Roy "Big Country" Nelson joining the cast of TUF? Looks like the early favorite to me...
Jon Anik
(1:50 PM)
Totally agree, Joseph. I think Roy Nelson has a great shot to win the show. I'd love to see him fight Kimbo.
TGolding (Sacramento, CA)
How is it that Jens was the highest earning fighter at WEC 41 (outearning both Brown and Faber)?? Is his agent Drew Rosenhaus?!?!
Jon Anik
(1:51 PM)
Jens has built up a lot of good will over the years. He remains a huge name, and is paid accordingly. Once a UFC champion, always a UFC champion.
Kristian (New York, NY)
Does anyone without a great submission game stand a chance of beating Lesnar?
Jon Anik
(1:51 PM)
Anyone can get caught, Kristian. And there are a lot of gifted strikers in the HW division (Kongo, Carwin, etc.). But I would agree with you that a BJJ black belt like Frank Mir has the best shot to defeat Brock.
Jon Anik
(1:52 PM)
BTW, tremendous article on Lesnar in Maxim magazine. Check it out.
Randy (Boston)
When is UFC coming to Mass, there is such a big following, do you see it anytime soon?
Jon Anik
(1:53 PM)
MMA is still not fully sanctioned in Massachusetts. Final hurdle could be cleared in the next 1-2 months, so November of 2009 is not out of the question. Realistically, I expect a UFC card at the TD Banknorth Garden in 2010, with Florian as the headliner. Wonder if he'll come out to 'Dirty Water'?
Ken (Pittsburgh)
Last week the LA Times reported Dana met with M-1 representatives (Fedor) about an agreement. (Did you see Fedor behind the bench at the Lakers game?) Is there light at the end of this tunnel? Do you think Mir or Lesnar could beat him?
Jon Anik
(1:54 PM)
Interesting. I think Fedor, Mir, and Lesnar are the three best heavyweights in the world. I'd favor Emelianenko to beat those guys 7 out of 10 times, but anything can and will happen in MMA.
David (SC)
I think the fact that four former NFL players will be on TUF is the biggest Mainstream news. Even more than Kimbo. How can anyone deny these are real athletes.
Jon Anik
(1:55 PM)
Purest sport on the planet. Point well taken.
Marc (Malden, MA)
More viewers: WEC 41 or UFC 99? Shouldn't UFC 99 be on Spike?
Jon Anik
(1:55 PM)
UFC 99. And yes, it should be a Spike freebie.
Adam (Provo, UT)
Do you do these chats at ESPN or at home in your PJs on your couch with Cheetos all over your belly?
Jon Anik
(1:56 PM)
I am at ESPN today. But I have chatted from home before as well, while drinking actually. I kid.
Jonathan (Nashua, NH)
Saturday afternoon - are you looking up the 99 results before the Pay Per View comes on?
Jon Anik
(1:56 PM)
Well, you can actually catch the PPV live at 3 PM ET. I will try to avoid the results as long as possible.
Rob (Boston)
Can Thiago Alves actually stop Georges St. Pierre's ground game?
Jon Anik
(1:58 PM)
That's a daunting task, but Alves has taking out Hughes and Koscheck, so why not? All I will say is that the Vegas oddsmakers aren't giving Alves any love.
Newt (Jacksonville)
Thiago Alves 250 in Vegas. Those are insanely good odds. Alves has a real shot and matches up pretty well with GSP.
Jim (Acton, MA)
Anik chats sloshed! Do you think Overeem has to fight Rogers next?
Jon Anik
(1:59 PM)
Yes. We will ask Rogers about a title shot tomorrow on MMA Live.
MMALive Chat (Bristol)
Snapple Cap, you get a stay of execution from Warden Anik a few weeks back. We need enlightend please.
Nate (Minneapolis, MN)
Vultures can fly for 6 hours without flapping their wings(for snapple cap). your welcome.
Steve (Happy Valley )
After word of his MMA training, is there any chance Matt Lienart will take a MMA fight EVER?
Jon Anik
(2:00 PM)
Didn't know Leinart was training, but good for him. As for a pro fight, who knows? Everybody seems to want a piece of the fastest growing sport in the world.
Scott (Connecticut)
Forget Matt Leinart taking an MMA fight, how about Shaq?
Jon Anik
(2:01 PM)
I just am not sure Shaq would take the risk. But that would be highly enjoyable to see. Can you imagine Shaq looking at his hand (his shtick) after winning a fight? It'd be sweet.
Boston Matt (Not Boston)
Boston Matt and his bum wing are getting no love from his Fellow Bostonian. Maybe I will just keep to private emails! You spot in the suite is still available! I am still a huge Faber fan even after this weekend. You can't take away his fortitude fighting a guy like brown with a broken hand.
Jon Anik
(2:02 PM)
I wasn't necessarily a Faber fan before the fight. Needless to say, I am now. What a courageous performance.
Jon Anik
(2:08 PM)
Fellas, ladies: Down goes the chat! Major technical difficulties, and my apologies. Got a few more minutes.
Boston Matt (Not Boston)
Did Ken Flo put JA to sleep with a rear naked choke or something? What happened?
ryan (Idaho Falls.ID)
Come on i have already put in like 5 questions and none have been picked while others have already had 2 or 3 put up. give me some love already
Jon Anik
(2:09 PM)
Dude, how about asking a question instead of complaining, with all due respect? This is the first post I have seen from you, and there's no question!
Steve (Happy Valley )
Miguel Torres said he won't take on Faber/Brown unless the WEC ponies up some serious cash. Do you see Miguel taking a stand or the WEC putting up the dough?
Jon Anik
(2:11 PM)
I think there will be some middle ground. Miguel is a Top 10 P4P fighter in the world and deserves to be paid as such. I would think most people in the world who are among the 10 best at what they do would be paid as such.
Steve Mtz (New Mex)
Lemme get ur 2 cents Jonny Bravo, why are the p4p rankings predicated on a fighters ability in his OWN class, as opposed to multiple weight classes? Guys like Nick Diaz have fought at 155-185 and looked great all around. Yet GSP's the p4p king and has never fought outside his class, nor is he undefeated in the past few years? Thoughts
Jon Anik
(2:12 PM)
Solid question, Steve. As you know, everyone has different criteria for P4P rankings/discussion. GSP has competed exclusively as a welterweight, but I have no doubt he would have his way with several of the world's top middleweights. As for Nick Diaz, he is just a fearless, rare breed. He'd probably go up to 205 for the right fight...and win. Hope that answered you're question, at least in part.
Nate (Minneapolis, MN)
Shields is a beast! Any chance he comes over to the UFC for a shot at GSP or another top guy at 170? And Jonny getting feisty with the nation!! This guy likes it!
Jon Anik
(2:13 PM)
I think Shields has a good home with Strikeforce, and will be there for awhile. Now, Scott Coker's mission is to find competitive welterweights to round out the division.
Jon Anik
(2:14 PM)
...now, because 90 % of the world's top 170-lbers. are in the UFC, Shields could end up there. But I don't expect it anytime soon.
ryan (idaho falls, idaho)
Where do you think franklin and wandy are headed in there respective divisions after there fight?
Jon Anik
(2:15 PM)
If you watched the Countdown show last night, Dana White seems to want to make the grudge match between Anderson and Wanderlei Silva happen. So, in theory, Wanderlei could face Anderson at 185 in a fight or two, provided he wins. As for Rich Franklin, he could fight any of the 205 lb. contenders with a win. Forrest Griffin, Rampage, Rashad, Soszynski (yes!), etc.
Chris (Danville, Ca)
Will eighter Wanderlei Silva or Rich Franklin ever get a title shot in their new weight classes?
Jon Anik
(2:16 PM)
I think both guys could get that opportunity.
Steve (Happy Valley )
After Barnett, who is left for Fedor to fight outside the UFC? I know things have been shaky between Fedor and Dana, but it doesn't look like any other promotions can do anything with him.
Jon Anik
(2:16 PM)
Very few options. I like Brett Rogers, but would he really be the next guy?
TGolding (Sacramento, CA)
How about a little Bellator love????
Jon Anik
(2:17 PM)
Haha. Thanks, T. Joe Soto dominated Yahir Reyes to win the featherweigh belt. Very excited for Friday's WW title fight between Lyman Good and Omar De La Cruz. Don't sleep on Omar.
Cory (Philadelphia)
Anik, how does it feel that Kenny ditched MMA Live for training, but found time to commentate (very well) for WEC? Did it feel like getting dumped?
Jon Anik
(2:18 PM)
That's messed up, dude. I told Florian how I felt. We are fighting right now.
Ryan (Detroit)
Buy or Sell: ESPN's make-up crew having enough make-up to cover KenFlo's blackeyes after Penn takes care of business there in Philly?
Jon Anik
(2:18 PM)
Ouch.
Steve Dave (Sunny AZ)
What's up Jon! Who are your top three favorite Bellator fighters,and have any of them caught your attention for a specific reason? (Also just want to agree with the Lawler comments about his interview, that's a great way NOT to get asked back, is there a channel for watching paint dry in HD?) Keep stickin it to the whiners; as always thanks for your time.
Jon Anik
(2:20 PM)
Hi Steve Dave. Three Bellator guys that come to mind- Toby Imada, he of the inverted triangle choke. Imada, who once went the distance with Jake Shields, finally gets a huge opportunity and takes advantage. Also a big fan of Jesse Juarez (now 3-0 for Bellator) and Matt Makowski, who fights again this weekend. And how can you not like Hector Lombard? Jason Chambers thinks he'll be a top 5 middleweight by this time next year.
Steve (Happy Valley )
What does women's MMA look like after Curano/Cyborg?
Jon Anik
(2:21 PM)
Not real good, Steve. The women's fights almost always deliver inside the cage. There just aren't a lot of stars. And some of the top women at 115 or 125 lbs. can't find worthy opponents.
Cory (Philadelphia)
My apologies. It was meant as a joke. Hope all is well at MMA Live.
Jon Anik
(2:22 PM)
I was joking back with you, man. Thought it was very funny. That's why I posted it. Thanks for checking in. Hopefully, Ken-Flo wins and brings that UFC gold to Boston! And then Bristol...
Bradley (Regina SK CAN)
Which is a more impressive submission.. An inverted triangle or a flying triangle? Which is a more impressive KO.. A flying double knee in 1/2 a second or a spinning backfist?
Jon Anik
(2:24 PM)
I figured I'd get that question at some point, Bradley. I still think the inverted triangle choke is the craziest submission I've ever seen. Jose Aldo's scissor knee may have passed Yahir Reyes' spinning backfist for KO of the Year. But go back and watch the Reyes backfist again, and listen to the sound---absolutely ridiculous.
Steve (Happy Valley )
Dana said MMA will be an Olympic sport someday. I don't see it any time soon. Do you?
Jon Anik
(2:24 PM)
Nope, too tough to schedule around it. There are other variables as well, such as rule differentiations.
Guilherme (São Paulo, Brazil)
Thanks, Bradley. I was trying to ask that question since the chat started.
Andrew C. (Montgomery, AL)
Buy or Sell: A member of MMA Live being a future contestant on "Dancing with the Stars"?
Jon Anik
(2:25 PM)
Sell. I'd go on in a heartbeat, but viewers would be like 'Who?'
Raymond (San Andreas, CA)
Buy or sell Nick Diaz returning to the UFC?
Jon Anik
(2:25 PM)
Buy. Just not for some time.
Sean (VT)
Undisputed needs to come to Wii. Make it happen Jon. Make it happen.
Jon Anik
(2:26 PM)
So I'm told. I've heard from a lot of Wii owners since Undisputed came out.
Raymond (San Andreas, CA)
I'd like to know where Nick Diaz fits in the division rankings. Firstly, does he get ranked as a welter or middleweight? And with either one, where does he rank?
Jon Anik
(2:27 PM)
I think you can make a case that he is top 5 in both classes. I believe we currently rank him as a middleweight.
Sean (VT)
Who's next for Hughes? How about a curtain call against Trigg?
Jon Anik
(2:27 PM)
Wouldn't mind seeing that. I'm racking my brain on a retirement-type fight (opponent) for Hughes.
Bradley (Regina SK CAN)
Don't sell yourself short Jonny! You rock the longest and best weekly chat in ESPN.com. DWTS will give you props for that!
Jon Anik
(2:28 PM)
Thanks man. Appreciate the love.
Andrew C. (Montgomery, AL)
Jon, we all know that eventually MMA Live or a variation of it will be on the regular ESPN TV schedule. When that happens, do you think your power rankings will skyrocket at that point in Bristol?
Jon Anik
(2:29 PM)
Hahaha. I'm much more concerned with getting MMA Live on TV than with my personal power ranking at the WWL. Any MMA exposure on ESPN would be great and overdue.
Guilherme (São Paulo, Brazil)
Nick Diaz is getting lots of love today. I'm still not totally convinced. He beat a very old Frank Shamrock and a middle-of-the-pack Scott Smith. I'd still like to see him against Lawler again before we can proclaim him the next big thing.
Jon Anik
(2:30 PM)
Fair enough. I am convinced, but fair point.
Chris (Danville, Ca)
Do you think that Carano vs. Cyborg will most likely have an encore? Seems like any big name fight can always happen a second time, especialyl when women's MMA does not have anyone else at that weight.
Jon Anik
(2:31 PM)
Good point. And you're right, they'll probably just fight each other three times, provided they each get wins. Very curious to see who will be favored in the first fight.
Cory (Philadelphia)
Any thoughts on this nearly forgotten season of TUF? And Buy or Sell: Me completely missing a sarcastic response to a sarcastic question and looking like an idiot.
Jon Anik
(2:32 PM)
I have been entertained by Season 9 of TUF. I just don't think the caliber of the fighters is anywhere near it has been in the past. I'm rooting for DeMarques Johnson, largely because of his ongoing feud with Bisping.
Ryan (Tillsonburg, ON, CAN)
Let Sean (VT) know that Trigg has been signed to fight Koscheck at UFC 103. I talked to him at the mma expo in Toronto on Saturday and he has no interest in fighting Hughes again because he doesn't believe beating Hughes will help him get a title shot.
TGolding (Sacramento, CA)
If Jeremy Horn loses this weekend, does he hang up the gloves? He's dropped his past 3, and has fought almost 100 fights. There's not much left to prove.
Jon Anik
(2:33 PM)
Works for me. Reviewing Horn's fight resume on Sherdog is always a fun rainy day activity.
Jon Anik
(2:34 PM)
Alright, guys. Thanks for putting up with me today and the new chat room. Hopefully the kinks will be ironed out by this time next week. If you're in the Boston, New York or Connecticut area, I hope to see you this Friday at Mohegan Sun for Bellator XI. I will post live fight updates on twitter.com (Jon_Anik) throughout the night. Enjoy MMA Live #57 tomorrow, with Mike Thomas Brown, Brett Rogers, Miguel Torres, and Kenny Florian. Until next week, be well and be safe. -JA