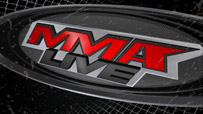 Welcome to SportsNation! On Wednesday, Jon Anik, host of ESPN.com's MMA Live, will stop by to take your questions!
A new episode of MMA Live, which debuted on ESPN.com and ESPN Mobile TV in May of 2008, airs every Thursday at 3 p.m. ET. MMA Live can also be seen whenever it fits your schedule. Just head to the MMA Live video hub on ESPN.com.
Anik started at ESPN in February of 2006 working for ESPN Radio, before moving over to the digital media platforms early in 2007. An avid MMA advocate and fan, Anik has hosted a boxing radio show in Boston for the last four years, covering more than 25 championship fights in Las Vegas and throughout the United States.
Send your questions now and join Anik to chat Wednesday at 1 p.m. ET!
More Jon Anik: MMA Live | MMA index | Chats
Jon Anik
(12:54 PM)
Here goes Round 2 with the new chat set-up. Hoping for a cleaner chat than last week! A lot of UFC 99 fallout to get to, as well as Strikeforce, Bellator, and The Ultimate Fighter finale. Fire away ladies.
Dennis (Clearwater, FL)
This is the obligatory 'When is MMA Live gonna be on ESPN2?' question. Thanks.
Jon Anik
(12:55 PM)
Right out of the gate today! Might as well get it out of the way. Nothing is imminent. But I can tell you that MMA Live will be on the road at UFC 100. Very exciting.
Sylvain (Calgary)
Hey Jon, I'm really looking forward to the UFC 102 card in Portland. Do you see any of Randy Couture's outside of the octogon dealings delaying his fight with minotauro nogueira? Last I heard he's still on set for his film with stallone!
Jon Anik
(12:56 PM)
Randy Couture will be ready to fight in Portland on 8/29. When it comes to dedication and commitment, I never worry about Couture. Even if he is No. 1 in Carano's corner two weeks prior, he'll be ready to go against Big Nog.
Dave (Laguna, CA)
I know some MMA fans out there aren't happy with Season 9 of TUF, but I have been. I see some of the 155ers getting a shot in the WEC at the same weight, or moving down to 145. Who have you liked, and think we'll see after the season wraps up?
Jon Anik
(12:57 PM)
I have mixed feelings on Season 9. I am happy some of the in-house antics have taken a back seat to the actual fights. But I don't believe the crop of fighters to be all that deep. I like Ross Pearson at 155.
Brian (Phoenix, AZ)
Your thoughts on the possible use of instant replay in MMA fights? Thx
Jon Anik
(12:58 PM)
Franklin McNeil tells me it is already used in New Jersey. I am all for it in certain situations. An obvious eye poke such as Cro Cop vs. Mustapha Al-Turk should be reviewed and ruled a no-contest. It was blatant, albeit unintentional.
Dave (Laguna, CA)
Jon, I'm really looking forward to UFC 100 in a few weeks, but I'm in a bit of a dilemma. My home team Angels are facing the evil Yankees that day, and I have tickets to the game. What should I do?
Jon Anik
(12:59 PM)
Are you serious bro? They play 162 regular-season baseball games. There will only be UFC 100. It is the equivalent of a World Series or Super Bowl. Sell those Halo tickets.
John(yeszerr) (Memphis, Tn)
Jon ive heard some rumors that ufc 105 which im guessing is rampage vs evans will be help in Memphis, TN ... any idea how true that is????
Jon Anik
(12:59 PM)
Quite possible, but I don't have anything concrete to advance the rumor. I know Memphis is a UFC initiative.
Kevin (Middletown, Oh)
Jon, did I allow my Irisih-American heritage to bias my opinion of the Davis-Hardy fight? I thought Hardy made the fiight interseting but I thought Davis all but dominated the first two rounds, then fell victim to late hail-mary blows and an awesome amount of blood in the third.
Jon Anik
(1:00 PM)
Marcus Davis will be on MMA Live tomorrow to discuss the fight and the decision. I scored it 29-28 for Hardy. I thought the first round was all Davis, but Hardy did more appreciable damage in Rounds 2 and 3, even if Davis controlled the cage. Make sure you check out Marcus tomorrow.
JR (North Carolina)
Overall, I think the current titleholders in the UFC are the best we've ever seen. Each belt is held not only by the top person in the weight class but also by one of the best fighters of all time in that weight class. Do you agree? Can you think of a better slate of titleholders?
Jon Anik
(1:01 PM)
Hard to argue the contrary. You have three all-time greats in Silva, GSP, and Penn. Machida looks like a future Hall-of-Famer, and Brock is Brock. You all know my feelings on Lesnar. Good point you bring up.
henry (miami fl)
whats next for w. silva?
Jon Anik
(1:03 PM)
I don't see how he can cut down to 185, but he will try. As for a possible next opponent, your guess is as good as mine. A lot of the top middleweights are tied up.
Danny R (San Francisco, CA)
I MADE IT! What's the deal with Huerta? Also - have you seen all the fighters on McNeil's Twitter? I think I know where he gets his "sources" from...
Jon Anik
(1:04 PM)
Roger Huerta wants to fulfill the final fight of his contract, but there hasn't been a ton of back-and-forth communication between the two sides. I can tell you Huerta wants to fight and is actively training. Bellator middleweight Jared Hess went and trained with Huerta in Austin, TX several weeks ago.
Ben (Columbus)
My take on Velasquez win was that while it was a big win he showed me more that he was not ready for Mir, Lesner, Nog, or Randy. What is your opinion of that?
Jon Anik
(1:05 PM)
A lot of folks agree with you, Ben. I share a lot of your sentiments. I think Velasquez is a world-class wrestler and will be a handful for most UFC heavyweights. But his chin did not hold up well (even if he survived) and his power didn't translate for a second straight fight. I still think the ceiling is very high for Velasquez. Beating a top guy like Kongo (and going 15 hard minutes with him) will only benefit Velasquez going forward.
Matt (Atlanta)
Hey jon, guida-sanchez, Diaz-Stephenson. Who do you pick as the biggest lock?
Jon Anik
(1:07 PM)
I am a Clay Guida fan, but I think Diego Sanchez is the biggest lock of the weekend. There is simply so much at stake for Diego, and he's just so motivated, and versatile. His game clearly stays on point down at 155, and I think it's gonna be a very tough fight for Guida. Nothing surprises me in MMA, but a Guida win would.
Freddie (Portugal)
Hey Jon, which leg do you think Kitaoka would rip easier: Penn's or Florians'?
Jon Anik
(1:08 PM)
We've got a Saturo fan in the building. Not sure how to answer that question. Don't think Kitaoka would beat either guy.
Turtle (entourageland)
Is Kimbo Slice the best mma fighter in the world?
Jon Anik
(1:09 PM)
He isn't one of the top 200 pound-for-pound mixed martial artists in the world. I'm not sure he's even a Top 50 heavyweight.
JP (Columbus, OH)
Jon, what pumps you up more - PacMan vs Cotto or PacMan vs Mosley?
Jon Anik
(1:09 PM)
Pacquiao vs. Mosley. Shane is a legend. Cotto, not quite yet. Both fights are awesome on paper.
David (Dallas, TX)
Does randy get the next heavyweight title shot, or does it go to someone like velasquez or carwin?
Jon Anik
(1:11 PM)
I think Shane Carwin is at the front of the line, but I wouldn't be surprised to see Couture get another crack, should he beat Nogueira. I think a Couture-Lesnar rematch is hugely billable, and a Mir-Couture fight is also highly marketable. I know Frank would love to test his skills against the legend.
Ben (Columbus)
After a solid win over Ben Saunders at 99 what or who do you think is next for Mike Swick?
Jon Anik
(1:12 PM)
Hopefully Matt Hughes. I think he deserves one of the top 5 guys (Hughes, Fitch, Koscheck, Alves, GSP). What else does Swick have to do? 9-1 in the UFC. Only one loss in his career since 2004.
henry (miami fl)
do we need anderson silva to win againstg griffin to see silva vs gsp
Jon Anik
(1:12 PM)
Yes we do.
Raul (chino, CA)
wand vs. franklin who did you think won. i thought wand.
Jon Anik
(1:12 PM)
I scored the fight for Rich Franklin, 30-27. Two of the three rounds were close, but I thought Ace did enough.
Freddie (Portugal)
Haha, I agree :) Now a serious question. Where do you think new talents such as Dustin Hazelett (excellent MMA BJJ) and Jon Jones are at their own divisions? Do you think they should jump to the sharks right away, or should the UFC build them, give them the best matchups possible?
Jon Anik
(1:14 PM)
Freddie, I think you are seeing exactly how the UFC wants to proceed with both guys. They are both youn and have great skills and potential. No need to rush them to the top. Plus, Hazelett has been injured. If both continue to win, their time will come.
Nathan (Portsmouth, Ohio)
Anik, not necessarily, we could still get GSP/Anderson if both lose their next bout - unlikely, but it'd still be possible at that point. And maybe still possible if Anderson loses in a close fight.
Jon Anik
(1:15 PM)
Perhaps. But I honestly think the Silva-GSP fight loses tremendous traction if either guy loses before they fight. How can you bill it as the battle for pound-for-pound supremacy if one or both guys come in off a loss?
Brett (Las Vegas )
Over under 3 seasons before Bellator folds.
Jon Anik
(1:15 PM)
Over baby. And not because I'm on the payroll!
Ryan (New York)
When do you think Strikeforce is going to do it's CBS card? Are they just waiting on bigger fights?
Jon Anik
(1:16 PM)
I think they could hit CBS before the end of the year. Perhaps a Cyborg-Carano rematch, as well as two other titles on the line. I think you hit on part of it-waiting for bigger (i.e. championship) fights to materialize.
henry (miami fl)
how hot is gina carano in person 1-10
Jon Anik
(1:17 PM)
9.
David (Dallas, TX)
Fact or fiction...Bellator season two gets broadcast on the duece?
Jon Anik
(1:18 PM)
You guys are tough today! I'll say fiction. I'm just very excited for an announcement, regardless of where Season 2 ends up. Hopefully they like the job I'm doing and pick up the option!
Jackson (Iowa)
Is Carano in trouble? Cyborg sure looks like one tough dude...
Jon Anik
(1:18 PM)
She does look like a dude. A tough dude. I won't go on the record with a prediction until the week before the fight, but I'm certainly leaning towards Cyborg at this point.
Jon Anik
(1:19 PM)
And speaking of 'Cyborg', I'm hoping Smokin' Joe Villasenor can get past the male version this weekend.
Brendhan (Texas)
After being knocked out in ten seconds by a debuting 38-year old Ray Mercer, what's next for Tim Sylvia...besides therapy?
Jon Anik
(1:19 PM)
A diet. Dude looked like he couldn't run two miles to save his life.
Jerry (Texas)
Are you looking forward to next weekends matchup between Lashely and Sapp, should be a good one between heavyweights?
Jon Anik
(1:20 PM)
I'm looking forward to seeing Lashley show the world how good he is/can be. Not sure it's gonna be as competitive as some are forecasting. I think Lashley will finish Sapp in Round 1.
Ryan (Tallahassee)
Will both Carano/Cyborg make weight?
Jon Anik
(1:20 PM)
Given what's at stake (first Strikeforce female title), yes. Plus, the fight is at 145, not 140.
Aaron (Plantation, FL) [via mobile]
Predictions for strikeforce Friday. I know you will be on tape delay due to your Bellator commitments but your boy Smokin' Joe is fighting
Jon Anik
(1:21 PM)
I think Cyborg is the more powerful striker, but my man Villasenor is the more well-rounded guy. It'll be a tough fight, but Smokin' Joe will get the finish late 2nd/early 3rd. He better, given all the free promotion he gets in this space.
John (Memphis, Tn)
Melvin Manhoef, when does dana bring him to the ufc? i think he's the only 185er that can strike with silva
Jon Anik
(1:22 PM)
I'm a fan. But I believe Melvin still has a handful of fights on his contract in Japan. And I also think I read that he is content fighting abroad...for now.
henry (miami fl)
does the time difference for ufc 99 hurt the ppv sales
Jon Anik
(1:23 PM)
I think all the international PPVs take some form of hit. The time difference is part of it, but not the whole story. Marketing plays a role, as does the quality of the card. There were no belts on the line at 99, and without Velasquez-Kongo, not much at all on the line, in any division.
Snapple Cap ((My Desk))
A crocodile cannot move its tongue. You're welcome.
Jon Anik
(1:23 PM)
Strong to quite strong.
Joel (NY)
Jon, who are you picking for Fridays Villasenor-Santos fight?
Jon Anik
(1:23 PM)
Smokin' Joe, obviously.
Jon (Brookline)
Who is the big middleweight signing that Dana is keeping under wraps? What are your sources telling you?
Jon Anik
(1:23 PM)
No idea. It's not Hector Lombard.
henry (miami fl)
what did you think of the cro cop and dream deal he stuck to dana pretty good
Jon Anik
(1:24 PM)
Cro Cop still contends that no deal has been signed. He just wants to fight more regularly than a UFC contract might allow. Stay tuned. This story ain't done yet.
Charlie (Philly)
When will Bellator second season start? I wish I could have made to conneticutt.
Jon Anik
(1:25 PM)
I expect Season 2 of Bellator to have at least one, if not two shows at Mohegan Sun, so not to worry. As for a start date, C.E.O. Bjorn Rebney told me he's targeting late September or early October.
MMALive Chat (Bristol)
Thanks for dropping the knowledge, Cap.
Adam (Maine)
Hey Jon, I had Davis winning 29-28.. Not because hes from Maine either. But with his loss where do you see him going now. Ben Saunders or a rematch with Lytle or Hardy?
Jon Anik
(1:26 PM)
I would like to see him get a rematch with Hardy, but Davis doesn't seem to think the UFC will make the fight. Saunders is a strong possibility.
Jim (Acton, MA)
How high can Dan Hardy go in the 70 division?
Jon Anik
(1:27 PM)
Not sure, Jim. Hardy is smart, disciplined and solid, but I think someone like Martin Kampmann would smash him. I will say, I gained a lot of respect for Hardy with his post-fight comments. He only talked junk to get in Davis' head. Mission accomplished. Anything to gain an edge. A means to an end.
Ken (Pittsburgh)
How much cash would it take for Shaq to actually step in the cage/ring against anyone? I'm guessing $5 million minimum.
Jon Anik
(1:28 PM)
Shaq is drowning in money, so I'm not sure dolalrs will be the deciding factor. The more I think about it, I do expect Shaq to eventually have an MMA fight. 2011 or 2012. I wonder if the Diesel has ever seen MMA Live.
Derek (PA)
Do you think Chuck vs. Kimbo fight would ever happen if Kimbo wins or competes well on TUF?
Jon Anik
(1:29 PM)
Sure. Arguably the two biggest names in MMA.
Jerry (Texas)
There would be no way Shaq can make the 265 lb limit, dude ways like 340 easily right now?
Jon Anik
(1:29 PM)
Yeah, he'd have to fight at super heavyweight, 265 .
Erik (Austin, TX)
How sick was Nick Pace's flying knee? It's gotta be great to keep getting highlight reel material on a weekly basis on Bellator.
Jon Anik
(1:30 PM)
It was ridiculous! All of us at Bellator admit to having been very fortunate, with 4-5 finishes that will hold up as some of the best of the year. That said, our matchmaker, Matt Stansell, deserves a ton of credit.
Clyde (San Diego)
There is always Japan to have Shaq fight someone like half his size ... just saying
Jon Anik
(1:31 PM)
Japan- Home of bent rules. MMA in Japan is like a completely different sport.
Jim (Acton, MA)
Even though he was dominated on the ground and Cain is not the best on his feet... I must say that I was impressed with Kongo's accuracy in striking. What is next for Kongo?
Jon Anik
(1:32 PM)
Cheick should've just circled and stayed away from Velasquez after he stunned him. Was a bit disappointed Kongo wasn't more disciplined. Perhaps he fights Junior dos Santos, or maybe tries to avenge the loss to Heath Herring. More possibilities will open up for Kongo after UFC 100 and UFC 102 are in the books.
Chris (Danville, Ca)
Nate Diaz vs Joe Stevenson. Does Stevenson get knocked out of the division after just having competed for the title, or does he get things back on track?
Jon Anik
(1:33 PM)
I like Nate Diaz in the fight. Expecting a big bounce back performance after his loss to Guida at UFC 94. As for Stevenson, Florian insists you will see a much different Joe Stevenson than you saw against him at UFC 91. I agree, but think Nate is too long, and just better at this stage of his career.
Jon (Brookline)
I was screaming at my TV when Kongo tried taking Cain down in the second round I think it was. What was he thinking? I wanna see Kongo Vs. Struve. Struve by triangle.
Jon Anik
(1:34 PM)
Totally agree on all fronts. Can't remember the last time I was so demonstrative during a fight. Stay up, Cheick! Man...
Brett (Detroit)
What do you see the Penn/Florian vegas line being.
Jon Anik
(1:34 PM)
I can tell you what it is right now. Penn -190. Florian 155. Early action is coming in on BJ.
Nikita (New York, NY)
I'm sorry, but Kongo is incredibly overrated. He has not beaten anyone significant except Cro Cop (whose stock is in the toilet). Heck, Kongo was afraid to strike with and lost a ground fight with Heath Herring. Let me know when he beats someone above Antoni Hardonk.
Jon Anik
(1:36 PM)
Respectfully disagree. He's got all the physical tools and off-the-charts power. Just seems a bit one-dimensional and stubborn. A tad overrated perhaps, but not 'incredibly', in my opinion.
Chris (Danville, Ca)
Buy or Sell Melvin Guillard ever making an impact at lightweight besides having highlight reel knockouts on UFC Unnleashed. Does he win this weekend over Tibau?
Jon Anik
(1:36 PM)
Sell. And I think he loses this weekend, too.
Danny R (San Francisco)
What under card fight on UFC 100 are you looking most forward to?
Jon Anik
(1:37 PM)
I have a personal relationship with Stephan Bonnar, and would love to see him get back in the win column. One of the nicest guys in all of MMA. UFC 100 is absolutely loaded. Can't go wrong with any fight.
Brett (Detroit)
Do you see the Guida/Sanchez winner get Penn/Florian winner
Jon Anik
(1:37 PM)
Diego, certainly. Guida? Quite possibly, but not guaranteed by any means, even if he finishes Diego Sanchez.
Stephen (England)
Who makes the biggest impact on MMA in 2010, Velasquez, Lashley, or someone else?
Jon Anik
(1:39 PM)
In the heavyweight division? I would say Shane Carwin over Velasquez. At 145, I think Jose Aldo will become a champion. And at 185, call me a homer, but I think Hector Lombard will get into the discussion as one of the best middleweights in the world. Lashley would not stop raving about him when we spoke two months back.
Joe (St. Louis, MO)
Chat queue must be full today, I'm getting blanked! Buy or Sell that Arlovski and/or Sylvia end up back in the UFC at some point.
Jon Anik
(1:39 PM)
We are loaded. Appreciate everyone's patience! I will buy that Arlovski gets another shake. Sylvia is burnt toast. Useless to me and the UFC.
Vinod (New York)
Is anyone else having a problem refreshing the chat or is it just me?
Jon Anik
(1:40 PM)
I hope all the questions and answers are posting. It's our second week with the new set-up, and I think there are still some kinks to be worked out.
Chris (Danville, Ca)
You mentioned earlier in the chat that you like Ross Pearson. He seemed incapable of finishing against Dent, you really think he will beat Winner this weekend?
Jon Anik
(1:41 PM)
I'll admit to not having seen the fight against Dent, but Pearson has been the guy I've had my eye on throughout the tournament.
Jon (Brookline)
we didnt get your answer on the middleweight signing that Dana is keeping underwraps
Jon Anik
(1:41 PM)
No idea fellas. Sorry. You?
Steve (Happy Valley)
Who's the greater all-time heavyweight, Fedor, Randy or someone else?
Jon Anik
(1:42 PM)
Certainly not Couture, given his record. It's Fedor.
Steve (Happy Valley)
Out of GSP, Silva, and Machida, who do you see losing first?
Jon Anik
(1:43 PM)
Steve, I get questions like this all the time, and they are lose-lose propositions. Forced to choose, I might say GSP b/c I think his next fight is so difficult. But because 205 is perpetually stacked, I will say Lyoto Machida loses first. Of course, if GSP and Silva fight, that changes the whole equation.
David (Dallas, TX)
What are your thoughts on referees being announced ahead of fights (ufc 100 title fights announced yesterday)? Just seems like a bad idea given how subjective the referee stoppage is.
Jon Anik
(1:43 PM)
Agree with you, David. Not sure why Keith Kizer felt the need to let the cat out of the bag. I don't think it's a huge, huge deal. But I also don't need to know who the refs are right now, and neither do the fighters involved.
Nathan (Portsmouth, Ohio)
I'd imagine someone like Vitor who is under contract yet has history with the UFC. Cung Le would be another name to make a splash he is selling.
Jon Anik
(1:44 PM)
I'd be shocked if it was Cung Le. He's a Strikeforce loyalist, and right now an inactive champion. There would be a lot of hurdles before he landed in the Octagon.
Jonathan (Nashua, NH)
Jon (Brookline) dominating the chat. No love here in Nashua. Gonzaga vs Cain sound good?
Jon Anik
(1:45 PM)
It does, provided Gonzaga gets past Chris Tuchscherer, who is training with Lesnar in Minnesota.
Phil (Cincinnati)
Do you see the 195 lb weight class as truly viable, I think with the huge dearth of light heavy weights that this would be the one place to expand? Your thoughts, thanks.
Jon Anik
(1:46 PM)
I will ask Rich Franklin about the viability of a cruiserweight division tomorrow on MMA Live. I stand by my long-held belief that five divisions and five champions is plenty, and adding a sixth weight class would only water down the others.
Jim (DC)
Dent took a ton of punishment, proving that he's got a chin and a heart if nothing else. But Pearson still looked impressive in that fight...pitbull. Jon, what other unconventional MMA fighters like Machida or Cung Le have a shot at making it big that I might not have heard of?
Jon Anik
(1:47 PM)
Mamed Khalidov out of Poland. Fought once for EliteXC. Deceptive striker with an all-around game. One Bellator guy who didn't crack the tournament field, but worth keeping an eye on is Johnny Eduardo. He fights at 45.
erie (ca)
bored and lonely
Jon Anik
(1:47 PM)
Trying, guys. Trying...
TGolding (Sacramento, CA)
I've noticed that John McCarthy has been doing other fighting events, but not the UFC. Did him and Dana have a falling out or something?? I think he's one of the better refs. UFC could use him with all the drama surrounding Yves and Miragliotta lately.
Jon Anik
(1:48 PM)
I think the issue is McCarthy's relationship with the Nevada State Athletic Commission, not the UFC. I think most, if not all MMA fans would like to see the best referee return to the best promotion.
Nate (Minneapolis, MN)
Do you think fighters will/could use bellator as a way to get to the UFC or do we have another company that could take away some good fighters from the UFC?
Jon Anik
(1:49 PM)
Sure. I think most MMA athletes aspire to one day fight for the UFC. My hope, however, is that Bellator can gain enough traction/momentum/fans to not be a springboard, but rather a viable alternative, and a world-class promotion that competes with the UFC.
Scott (Des Moines)
We need to get Anik some help answering the chat...
Jon Anik
(1:50 PM)
Lot of venom from you guys today. I'm going as fast as I can, and would put my words per minute up against any other ESPN.com chatter.
Matt (Twin Falls, ID)
What do you make of the exchange between Saunders and Swick on the ground? Some people say Saunders look scared in the fight, I just think he is a goofy fighter. Your thoughts?
Jon Anik
(1:51 PM)
Good question. I think Saunders looked a little intimidated, and certainly goofy. I expected more from Saunders. Thought he came away as one of the biggest losers at UFC 99. I also thought both Spencer Fisher and Caol Uno lost steam with that snoozefest.
Jonathan (Nashua, NH)
Kenny's first title defense against Deigo in Boston?
Jon Anik
(1:52 PM)
Don't think for a second that Kenny hasn't thought about it. As have I. As has Dana White. As has Lorenzo Fertitta.
Ryan (Fargo, ND)
Jon your the MAN!! You are doing great answering all these questions. Mad props
Jon Anik
(1:53 PM)
Thanks bro. I'm here until 2:15 ET. Plenty of time to get your questions in. And if not, try me at jon.a.anik@espn.com or at twitter.com (Jon_Anik). I'm here for you guys!
Justin Mercado (Lorain, OH)
Do you think Clay Guida gets a title shot if he pulls off the win against Diego this saturday?
Jon Anik
(1:53 PM)
Answered this once before. I think he would have to destroy Diego and put on a performance for the ages to vault to the top of that list.
Vinod (New York)
What do you think about Rogan trying to hype up the Uno-Fisher fight? I thought it was boring as hell and don't appreciate Rogan's comments like "Those people who truly understand MMA will appreciate the give and take in this fight". I understand its his job to do this, but come on....
Jon Anik
(1:55 PM)
I can now speak from experience when it comes to calling fights. Last weekend, Bellator had a match-up of two BJJ black belts, Vagner Rocha and Igor Gracie. At times, the fight had some entertaining elements, but overall it was slow. A broadcaster's job is to strike a balance.
Aaron (Plantation, FL) [via mobile]
Jon, can't wait to meet you at Bellator which fight should I be more excited about Alvarez collecting his bonus check or the middle weight championship?
Jon Anik
(1:56 PM)
Come by the cage and say hello, Aaron. I actually think the Alvarez-Imada fight will be more competitive than the MW title fight. Jared Hess is one fine individual, but I think Hector Lombard is on a whole 'nother level.
Jarrett (Louisville, KY)
Jon, who selects the questions that get posted? Does Alves make weight for his title fight against GSP? He doesn't have the 1lb allowance
Jon Anik
(1:58 PM)
I select all the questions, but sometimes 20-25 will come in during the time it takes me to answer one. So, sometimes I don't even see all the great questions you guys send in. And it won't be easy, but Thiago will make weight. So much at stake. Gotta find a way.
Alan (Plantation, FL)
Jon, where do you see Saunders going from here? Would a fight against Condit be in the cards? Is his job with the UFC safe?
Jon Anik
(1:59 PM)
Interesting. I seem to forget about Condit. Maybe Swick and Condit throw down.
henry (miami fl)
does mike brown move up in the best p4p
Jon Anik
(2:00 PM)
He's not in my Top 10. I got him 12. And given Faber's obvious limitations due to injury, I won't be giving Brown a bump. Like the guy and think he's the best featherweight in the world, but not a P4P guy in my opinion.
Jon Anik
(2:00 PM)
...also find it interesting that Kenny Florian never makes it into any P4P discussion, yet so many of you are picking him to beat BJ Penn.
Jeremy (Atlanta)
people come on Guida will never get a shot cause he is the most boring lay and pray without doing any damage that has ever fought in mma
Jon Anik
(2:00 PM)
You're not alone in that camp, Jeremy.
Kevin (Middletown, Oh)
How hard will it be for the women fighters getting their 9-minute fight bumped to a 15-minute fight on friday? And do you think its healthy on short notice?
Jon Anik
(2:01 PM)
That's the way it should be. Bellator women fight 3 5-minute rounds without issue. Three-minute rounds don't prove anything. You can get by with average cardio. I don't think it'll be much of a factor this weekend, if the fighters have prepared properly.
Leo (Boston MA)
If Joe "daddy" loses this weekend do you think he will be cut by the UFC?
Jon Anik
(2:02 PM)
I doubt it. He's built up a lot of good will, has some name recognition, and his losses are virtually all to top guys. Of course, a W would end this discussion.
henry (miami fl)
is it to early for jon jones to fight someone like a franklin thiago silva or brando vera
Jon Anik
(2:03 PM)
I don't think so, but it's not my call. Stephan Bonnar is no gimme, even if he was coming off an extended layoff. Jon Jones will get a big fight after he beats Jake O'Brien at UFC 100.
jeremy (atlanta)
with Nick Diaz making a big ripple in Strikeforce and virtually being in the main fight of everyone of there cards and Shields needing to fight someone worthy in his weight class do you see either or both Gracie fighters joining Nate in the UFC?
Jon Anik
(2:05 PM)
I think as long as both guys get title shots soon and are compensated accordingly, they will stay with Strikeforce. I think 90% of the best welterweights are in the UFC, so Shields could find his way there before Diaz. If I'm Strikeforce, Nick Diaz's next fight is for the middleweight title (interim, or otherwise), regardless of opponent.
Ryan (Fargo, ND)
Who would you choose if you were able to pick any to fighters to fight be(Your dream macthup)?
Jon Anik
(2:06 PM)
My stock answer to this question is GSP-Anderson Silva. Would also like to see a Florian-Diego Sanchez rematch, as well as Nick Diaz-Cung Le. Also have some interest in Mir-Couture, and of course Lesnar-Fedor.
Chris (Danville, Ca)
Is Maia like a modern verson of Royce Gracie? He only strikes as necessary to transition to the ground and use his slick BJJ. Seems like BJJ's version of Karate's Machida in some respects.
Jon Anik
(2:07 PM)
Yes, he is. But I think the rest of Maia's game will eventually be more complete than Royce Gracie's was. Just speaks to the evolution of the sport.
henry (miami fl)
bj penn record in mma is not that great why does he get put on every p4p list is it because he has been willing to go up in different weight classes
Jon Anik
(2:09 PM)
Good question, Henry. I think it's because he's been so dominant at 155, and most of his losses have been when moving up in weight. Furthermore, his jiu-jitsu accomplishments prior to MMA are just off the charts. His functional BJJ for MMA comes so naturally. I've often said BJ could roll out of bed without a training camp, and beat half of the UFC lightweights. He's that naturally gifted.
Aron (Orlando, FL)
Hey Jon, busy busy busy it seems. So who do you think is next for the Rich Franklin and do you see him able to maintain a top caliber guy at 205, even though W.Silva and he fought at a catch weight? And is there any chance that we see a W.Silva rematch vs The Iceman, loser has to leave the UFC?
Jon Anik
(2:10 PM)
Wanderlei-Liddell is possible. As for Rich Franklin, he will be on MMA Live tomorrow and will answer that very question. Rich's next fight will be at 205. Maybe opposite Luis Cane, or even Forrest Griffin.
Danny R (San Francisco)
How did Muzaffar Abdurakhmanov do in Bellator? I couldn't find the results online anywhere.
Jon Anik
(2:12 PM)
Meant to get back to you on Twitter, Danny. Sorry about that. There was a medical issue that prevented Muzaffar from competing on the Bellator show. Disappointing for all involved, including me. I was looking forward to seeing Florian's wrestling coach ply his trade in MMA.
Ryan (Fargo, ND)
Who do you see winning the Silva vs Griffin fight? If silva wins do you see him getting a title shot at 205?
Jon Anik
(2:12 PM)
Don't expect the Spider to fight for the 205 lbs. title, but do expect him to get through Forrest Griffin. I think he either finishes Griffin quickly, or Forrest makes it a war.
Nate (Minneapolis, MN)
MMA live preview before ya go?
Jon Anik
(2:14 PM)
Great show lined up for tomorrow! Rich Franklin and Marcus Davis by phone. Very curious to get Davis' take on whether or not Hardy got in his head. Also, Miguel Torres and newly-minted Bellator WW champion Lyman Good in-studio. Who needs Florian?
daniel t geary (dover nh)
jon can i get your thoughts on velaquez's dominant wrestling against a tough opponent like kongo?
Jon Anik
(2:15 PM)
Overwhelmed by Cain's ability on the ground. Underwhelmed by his chin and power. Velasquez is still green and will have a long, great career in the UFC. Just needs a little more cage time and some work on his striking. He's very hard on himself, which is good. Cain has criticized his hands after both of his last two fights. Doesn't need me to do it.
KenFlo (Boston, MA)
Hairstylists in New England need me
Jon Anik
(2:16 PM)
We need you too, bro. But first things first. Gotta beat BJ. We have a belt on the MMA Live set this week (Lyman Good's), but I'd prefer to have the UFC lightweight gold in Bristol!
Chris (Danville, Ca)
Does Strikeforce has a light heavy titleholder? I hear talk about welterweight, middleweight, and heavyweight.
Jon Anik
(2:17 PM)
Yes, it's Babalu Sobral. Strikeforce does not have a welterweight champion to my knowledge. Thomson at 155. Cung Le at 185. Babalu at 205, and Overeem at heavy.
jeremy (atlanta)
buy or sell: Fedor getting a 1 fight contract with the UFC after he beats Barnett?
Jon Anik
(2:17 PM)
Sell. If he signs with the UFC, it'll be for more than one fight.
James Howell (Indy)
Is Tim Sylvia done after being rocked last Saturday by a 48 year old Mercer?
Jon Anik
(2:18 PM)
Oh, he's well done. Insert analogy here. Warm up the bus, stick a fork in him, the fat lady has sung. Loudly.
Jon (Brookline)
Thanks for the chat Jon. It gets me through the work day. Looking forward to MMA Live tomorrow.
Jon Anik
(2:20 PM)
Thanks, Jon. And thanks to all for chatting today. Remember, you can get me on Twitter.com (Jon_Anik) or at jon.a.anik@espn.com. I will be posting live updates from the Bellator show Friday, as Eddie Alvarez and Hector Lombard look to become world champions. Also, go Smokin' Joe!!! Enjoy TUF finale as well. Until next week, be well and be safe. -JA