Chat with MMA Live's Jon Anik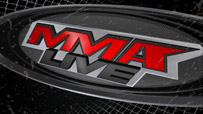 Welcome to SportsNation! On Wednesday, Jon Anik, host of ESPN.com's MMA Live, will stop by to take your questions!
A new episode of MMA Live, which debuted on ESPN.com and ESPN Mobile TV in May of 2008, airs every Thursday at 3 p.m. ET. MMA Live can also be seen whenever it fits your schedule. Just head to the MMA Live video hub on ESPN.com.
Anik started at ESPN in February of 2006 working for ESPN Radio, before moving over to the digital media platforms early in 2007. An avid MMA advocate and fan, Anik has hosted a boxing radio show in Boston for the last four years, covering more than 25 championship fights in Las Vegas and throughout the United States.
Send your questions now and join Anik Wednesday at 1 p.m. ET!
More Jon Anik: MMA Live | MMA index | Chats
Jon Anik
(12:58 PM)
Great to be back with the fine folks of MMA Nation for another MMA Live chat! Several fights to discuss from last weekend. Diego Sanchez is clearly on a mission and might be the best lightweight in the world right now. Also, Rich Franklin is in Bristol this week for MMA Live. Dude is the man. Great getting to know him and he's got a lot of ability on-camera. Alright, the queue is full. Let's vent.
John (NY)
If Bobby Lashley beats Bob Sapp is there a chance we could See Bobby in the UFC
Jon Anik
(12:59 PM)
Sure there is. I fully expect to see Lashley in the UFC at some point, either later this year or early next.
big d (stevenson alabama)
when lesnar fights mir if it goes to the ground who has the advantage
Jon Anik
(1:00 PM)
Well, Frank's jiu-jitsu is the best in the heavyweight division. But Brock has a huge wrestling edge, and his ground-and-pound figures to be much improved since the last time he fought Mir.
matt salerno (scranton)
funny how dana white said that gsp has to clear out a division before he can have a superfight with Silva when he lets Bj hold the lightweight div and K-Flo hostage for more than a year to let him move up and face gsp
Jon Anik
(1:01 PM)
Good point. It did seem like a bit of a contradiction.
JOE (CLEVELAND)
I'm a big fan of Ken-Flo but even a bigger fan of Diego's. What exactly is the animosity between the two? I know Diego is a little goofy but it has to go deeper then that. I also notice that you seem to have an issue with Diego. Is it just you having Kenny's back? Love the chat. Keep up the great work.
Jon Anik
(1:03 PM)
Thanks for the question, Joe. I don't think there is any deep-rooted hatred between the two. I think they are similar in a lot of ways. Both are supremely dedicated to their craft. Both have off-the-charts cardio and technique, and both guys take their preparation very seriously. I don't really have an issue with Sanchez. Two sentences ago I said he might be the best lightweight in the world. I think he's a bit whimsical, but I certainly respect the heck out of him. Hope that answers your question.
greg (san francisco)
who do you got in the sapp vs lashley fight?
Jon Anik
(1:03 PM)
Lashley big. And quickly.
John (NY)
Who do you see having a brighter future in the UFC...Wilkes or Pearson?
Jon Anik
(1:04 PM)
It's a good question and one we will ask on MMA Live tomorrow. I'm not enamored with either guy, but my answer is Wilks.
The-Scooch (NYC)
Hey Jon, I guess MMA is off the table for NYC until next year?
Jon Anik
(1:05 PM)
Unfortunately, that's the way it looks. I'm still encouraged and confident that it will happen in 2010. Politics held it up.
Aaron (Plantation, FL) [via mobile]
Round 2 in the deigo guida fight seemed to me to be all deigo with his vicious ground elbow attacks and submission attempts. Why did the judges go with 'I sit on top of him and defend myself guida?
Jon Anik
(1:06 PM)
I certainly gave the 2nd round to Diego Sanchez for all of the reasons you outlined. I was impressed with Guida at times, but even when he executed a takedown, he wasn't able to do a lot with it.
Lawrence (Denver)
I will be at UFC 100 and it is only week and a half away. Will you guys hang out at the Expo too? Also will Kenny be on the show with you and Franklin at UFC 100?
Jon Anik
(1:07 PM)
I share your enthusiasm for 100! Kenny will be out there and on the show with us. MMA Live also should have a presence at the Expo.
dustin (texas)
if GSP gets past Alves what do you think would be next for him?
Jon Anik
(1:08 PM)
Depending on what happens between Anderson Silva and Forrest Griffin, I still think we could see Silva-GSP before the end of the year. St. Pierre will only fight once more in 2009 (after the Alves fight), and there is no obvious No. 1 contender at welterweight.
Chace (Los Angeles)
Who do you pick, Henderson or Bisping?
Jon Anik
(1:09 PM)
Won't give a final prediction this far removed from any fight. But as I've said for weeks, I think there is some value on Bisping in this spot. Hendo's been through some battles, and eventually he will lose a step.
Kevin (Middletown, Oh)
What is next for Nate Diaz after two straight losses to top rung fighters in the division?
Jon Anik
(1:10 PM)
I like Nate...just wish he would have more of a sense of urgency in these fights. He remains in good standing with the UFC, after starting his Octagon career with five straight wins. I could see him getting something like Tyson Griffin or even Sean Sherk next.
Kevin (Middletown, OH)
Do you think we have seen the last of Smokin' Joe in the Challenger Series? Id say hes ready for the main draw and maybe even a contender.
Jon Anik
(1:11 PM)
I wasn't thrilled with Villasenor's performance. I thought he showed toughness, but plenty of rust. Also was disappointed, when asked what was next after the fight, he said he needed three months to heal. Dude has been off for a year. I sort of expected him to say 'I just want to fight.' As for your direct question, I do think he deserves to be on a main card, as opposed to the Challengers Series.
Charlie (Philly)
The BJ-GSP fight was set up in August last year before Kenny had firmly grabbed the #1 contender spot at LW by beating Joe Daddy in November. The issue was actually more of BJ holding out following the drubbing he took from GSP.
Jon Anik
(1:12 PM)
Yeah, but BJ Penn has always called the shots. He's one of a select few that seems to push the UFC around.
Tyson (Oklahoma)
I'm a huge Tito Ortiz fan do you have any info when and who he might fight for?
Jon Anik
(1:12 PM)
Nothing concrete. I expect him to land with Strikeforce and fight once before the year is out. I'll have McNeil follow up.
Lawrence (Denver)
Thanks Jon hope to meet you and Kenny there and will Molly be there too?
Jon Anik
(1:13 PM)
Sounds good. We will all be there!
Ben (Columbus, OH)
Did you read the piece on MMAjunkie where Rashad was basically blaming Greg Jackson for his loss to Machida? Can you believe that?
Jon Anik
(1:13 PM)
I'm a dedicated Junkie reader, so I'm surprised I missed that piece. I will track it down.
Jeff (MD)
I'm back! Did you see the odds for Affliction: Trilogy? Mousasi is a solid dawg to Babalu. Money to be made!
Jon Anik
(1:14 PM)
Didn't see that, but thanks for the heads-up. Good to have you back in the chat, man.
Aaron (Plantation, FL) [via mobile]
Jon, after watching an amazing Bellator finale live. Hector Lombard really intrigues me. How is his ground game?
Jon Anik
(1:15 PM)
Hector Lombard = Mike Tyson. He is an absolute animal. His ground game is above average. I think he is already a top 10 middleweight, and will definitely be tested in Season 2 of Bellator. He's got to be as intriguing as any Bellator fighter right now. Huge, huge upside.
Chris (Danville, Ca)
thoughts on diaz/stevenson fight? it was so exciting as far as grappling wars go, but it seemed to bring up interesting parts of each fighters game: joe daddy is willing to change and evolve, using what he is best at (attention sean sherk) and diaz needs to add muscle and learn how to use his length like his brother does a little bit better. thoughts?
Jon Anik
(1:15 PM)
Totally agree with that assessment. Joe Stevenson was clearly in need of some evolution, and he answered the bell. It'll be interesting to see how Nate Diaz evolves after two straight losses.
Dan (Waukesha, WI)
Is GSP unbeatable? Or will Thiago Alves prove that GSP is somewhat human?
Jon Anik
(1:17 PM)
If anyone can prove GSP's mortality, it will be Thiago Alves. If Alves doesn't get it done, I don't see any welterweight dethroning St. Pierre for some time. I think there is a chance, when all is said and done, that GSP goes down as the Michael Jordan of MMA, the best pound-for-pound fighter of all time.
Jeff (Alabama)
Where does Arelovski go now? Guy is still good and entertaining, especially with his chin or lack of one.
Jon Anik
(1:18 PM)
Affliction wants nothing to do with him anymore, but I'd imagine Strikeforce, the UFC, Bellator and others would be interested. The issue is money, though. AA cleared more than $2.25 million in two Affliction fights. How much will someone pay for a guy with obvious chinks? I don't know.
Chris (Danville, Ca)
Maia and Leites are good friends, they have been in China together for a little while at some sort of convention. Leites has fought and beat Nate Marquardt. Do you think that that gives Maia a big advantage?
Jon Anik
(1:20 PM)
Well, Leites' win over Marquardt was highly controversial. And I don't think Maia needs any BJJ pointers from anyone. Leites' presence can't hurt Maia's preparation. But a big advantage? I don't think so.
MATT (Atlanta)
Hey jon, if Dana could cherrypick 3 fighters from Strikeforce, who would you see him taking? Also, anyone in Strikeforce that you think could compete for and win a UFC title right now? (not contractually, but talent wise)
Jon Anik
(1:22 PM)
That's a great question, Matt. I think Dana would pluck the following three guys: Jake Shields, Brett Rogers, and Gilbert Melendez. Shields would be an obvious challenger for GSP, Rogers is on the rise, and Melendez is always entertaining and would be highly competitive at 155. As for Strikeforce guys who could cross over and win a title right now, I don't think there is anyone. Although I do think Melendez is great.
The-Scooch (NYC)
I don't think the kitchen sink could've knocked Guida out last Saturday. Guy doesnt have a chin, he is all chin.
Jon Anik
(1:22 PM)
Yeah, Guida showed me a ton last weekend. What character, heart and toughness.
Cody (SoCal)
Guida has a chin made out of granite. Diego was unloading on him in the 1st. Guida took that head kick flush and just bounced right back up. Guy is a stud.
Jon Anik
(1:23 PM)
The Guida love is pouring in, and rightfully so.
Charlie (Philly)
With no major mma this weekend - what are you up to? Firing up a little UFC Undisputed?
Jon Anik
(1:24 PM)
After 12 straight weeks on the road with Bellator, I have my first weekend off in three months. Will probably take a break from MMA, although there is that Lashley-Sapp PPV fight. I'm going away with my girlfriend, and looking forward to giving the voice a rest.
Jim (Acton, MA)
What are your thoughts on UFC potentially signing Vitor Belfort?
Jon Anik
(1:25 PM)
Sounds good to me. I think it will happen shortly after his final contracted Affliction fight on August 1st.
Kevin (Middletown, Oh)
You mentioned Mike Tyson, have you seen The Hangover yet?
Jon Anik
(1:25 PM)
I have seen The Hangover. Haven't laughed that hard in the theatres in a long time.
Michael (Salinas, CA)
Do you want Frank Mir or Brock Lesner to win?
Jon Anik
(1:27 PM)
I don't have a rooting interest in the fight b/c I really can't afford to. I will be covering the event for ESPN. I have a personal relationship with Mir b/c of MMA Live and have also interviewed and met Brock several times, and he's a great guy. I just hope it's a legendary fight.
Charlie (Philly)
A lot of people are saying that Sanchez/Guida was Fight of the Year (so far) - I think Torres/Mizugaki was much better - what do you have as FOY at the half way point of '09?
Jon Anik
(1:28 PM)
For me, Chuck, it's Diego-Guida right now. I enjoyed the Torres-Mizugaki fight, but not quite as much as everyone else did.
Chris (Danville, Ca)
If (and when) Belfort gets signed by the UFC, is there a tune up fight, or does the UFC throw him in against Silva right away to not risk an upset, which Belfort is known for allowing?
Jon Anik
(1:29 PM)
That's a good point. Obviously putting Belfort in with someone else could jeopardize a future fight with Silva. But I expect Vitor will have at least one tune-up type fight before getting his crack at The Spider.
Hondo (Boston)
Jon, sorry for the absence bud. I have to take issue with the notion that Diego "might be the best lw on the planet," it was a good win, no doubt. But shouldn't the best lightweight on the planet not completely gas in the 3rd. and have the ability to stop a takedown?
Jon Anik
(1:30 PM)
Good to hear from you, Hondo. It wasn't a perfect performance from Diego Sanchez. But I saw enough to stand by my statement. His approach out of the shoot was electrifying.
Jeff (MD)
Vitor vs Wanderlei seems about right to me. Winner gets The Spider.
Jon Anik
(1:31 PM)
That fight has some legs. Good call.
Lawrence (Denver)
Do you thing if Lesner win aganist Mir. He will be fighting Carwin next?
Jon Anik
(1:31 PM)
That's a possibility. So is a trilogy fight with Mir, and so is a rematch with Randy Couture, provided Randy gets by Noguiera at UFC 102 (my expectation).
chace (Los Angeles)
What do you think of Jon Jones potential?
Jon Anik
(1:32 PM)
Through the roof. Off the charts. I think I'll put my entire bank account on him at UFC 100.
Bobby (Cincinnati)
Wanderlei has done nothing to warrant a shot vs Anderson.
Jon Anik
(1:32 PM)
A win over Vitor Belfort would be a good start.
Jon Anik
(1:33 PM)
And, as you know, title shots aren't always earned in the UFC. You know the Silva-Silva fight is intriguing to the UFC for obvious reasons.
Jeff (MD)
Gurgel - Huen....was that a battle or what! The TUF finale gets props for great fights over the weekend, but this fight shouldn't get overlooked.
Jon Anik
(1:34 PM)
The Gurgel fight was terrific. No argument here. And in fairness, I don't think it has been overlooked. It's gotten plenty of pub across the MMA websites, and we will give it some love tomorrow on MMA Live.
Jeff (MD)
Are you surprised Dana was basically touting a guy that isn't even under UFC contract after what just happened with Mirko?
Jon Anik
(1:34 PM)
Nothing Dana does ever surprises me. He's the most powerful man in MMA.
Leo (Boston MA)
Joe Rogan went out of his way on sat to talk up Nate Diaz do you think he will be back in the UFC soon?
Jon Anik
(1:35 PM)
I like Nate Diaz. The UFC would be wise to hold on to him. He's lost two straight, but both to highly-ranked guys. Nate will be back.
Matt (Twin Falls, ID)
Guida showed an amazing chin and ability to recover. Question is, who do you think has the best chin right now in MMA?
Jon Anik
(1:36 PM)
Hard to pinpoint one guy here, Matt. A lot of guys (like Florian, for example) haven't really even had their chins tested lately. I think Scott Smith has to be considered. He gets concussed 2-3 times per fight, and somehow finds a way to keep moving forward.
Matt (Twin Falls, ID)
I think Leo was talking about Nick Diaz. He was giving him a lot of attention during his brother's fight.
Jon Anik
(1:37 PM)
You're right, thanks. I think Scott Coker and Strikeforce will do everything in their power to keep Nick Diaz. I can't think of a fighter in all of MMA who has more current momentum.
early (GA)
who do you like in the cerano/cyborg fight?
Jon Anik
(1:37 PM)
Talk to me in August. Forced to choose right now, Cyborg. I haven't heard anyone make a compelling case for Carano yet.
early (GA)
i know, carano...
Jon Anik
(1:38 PM)
Wrong my friend!
Leo (Boston MA)
Thanks Matt I messed up the Diaz brothers.
Jeff (MD)
As always, the scoring came into play again this weekend. Do you think it is time to rethink the scoring methods? I still like the idea of a 5 point round, where you can either win by 3-2, 4-1, or 5-0.
Jon Anik
(1:40 PM)
It's so hard to come up with a solution, so I think keeping the system the way it is is the answer for now. Your idea has some merit, and some have called for fights to just be scored on the whole. In other words, don't score each round as an individual entity, but rather the totality of the fight. If that was the standard, no way Clay Guida takes it on anyone's scorecard. Diego Sanchez was clearly the better fighter Saturday night.
Andrew C. (Montgomery, AL)
Jon, it seems like WMMA is heading (with Affliction) towards the exit door, what does this do to fighters like Fedor?
Jon Anik
(1:42 PM)
Well, Fedor only has one fight remaining on his contract. But I'm told he is reluctant to fight inside a cage (has fought almost exclusively in a ring). That would eliminate the UFC. We'll see. Some have also said he will just fight for M-1 Global in some capacity if Affliction goes belly up.
Early (GA)
I actually think using instant replay in MMA to root out things things like eye-pokes that affect the outcome of a fight is a good idea. What do you think? What is the impression you get from being around the sport?
Jon Anik
(1:43 PM)
I think there is some momentum for instant replay. Nevada State Athletic Commission Executive Director Keith Kizer has recently put the wheels in motion for some select instant replay usages in Las Vegas. It's coming...
Steve Mtz (New Mex)
Come on Jonny Bravo, gotta show Diego some love after his massacre of Clay. Way better striking than against Joe Daddy. BJ and Kenny have to both seriously be concerned with the lil New Mex boy
Jon Anik
(1:43 PM)
Have you read the chat script? Plenty of Diego love, right off the top!
Marc (Malden, MA)
What about going to 5 judges?
Jon Anik
(1:44 PM)
It's possible, but sounds cumbersome to me. And human error will always be part of the equation.
Hondo (Boston)
Jon, a couple of weeks ago on the chat you mentioned you would do Dancing with the Stars if the offer came your way. Are you still thinking about giving BJJ a try or have you skipped right to ballroom dancing? I kid because I love.
Jon Anik
(1:45 PM)
I am taking a kickboxing class this summer. As for BJJ, once Florian's fight is over, I will get on the mat at Florian Martial Arts Center. Albeit reluctantly. And then watch, I'll be hooked right away.
Craig G. (Fairfield, CA)
Hey Jon, what's next up for Urijah Faber
Jon Anik
(1:45 PM)
Healing. His hand surgery was pretty invasive. I'd like to see him fight Leonard Garcia.
Chris (Danville, Ca)
Osipczak beat a game Frankie Lester. Seems to have lots of potential. Could he do something at WW?
Jon Anik
(1:46 PM)
I like Osipczak more than most of the welterweights on the show. It's just hard for me to envision him competing against the division's elite.
MMALive Chat (Bristol)
Snapple Cap?
chace (Los Angeles)
After UFC 100, assuming he wins, who do you think Jon Jones should be paired up against next? Is it time for a step up in competition or bring him along slowly?
Jon Anik
(1:47 PM)
I think the UFC will be cautiously aggressive with Jon Jones. Maybe have him fight someone like Keith Jardine. Or even Rich Franklin 2-3 fights down the line.
Snapple Cap (My desk)
The year that read the same upside down was 1961. That won't happen again until 6009.
Jon Anik
(1:48 PM)
We've had better Snapple Cap submissions. But beggers can't be choosers...
Jeff (MD)
Do you like the announcement of the referees for UFC 100 prior to the event? At least we know we are getting one of the best in the business for Lesnar-Mir 2 with Herb Dean.
Jon Anik
(1:48 PM)
I thought it was a bit strange, but don't have a huge problem with it. No surprise that Mazzagatti didn't draw the Lesnar-Mir rematch.
Brian (NY)
Dana White has mentioned that judges and referees have been committing bad calls/decisions. Do you see a resolution that either he could take or the state commissions take that would correct the bad calls made by referees?
Jon Anik
(1:50 PM)
I just think there needs to be a greater emphasis on education. Referees need constant reminders to look for things like eye pokes, etc. Cro Cop's eye poke was very blatant, and Dan Miragliotta should've caught that. No excuse.
Aron (Orlando)
Now we all know that Diego Sanchez has looked pretty impressive at that lightweight and might deserve a title shot, but don't you think Frankie Edgar deserves the same consideration? Frankie just beat one of the top lightweight guys in that division and so has Diego (with Joe ?Daddy? and Clay Guida). So wouldn?t it make sense to have a number one contender fight between the two in an up and coming UFC event?And it?s about time we get a weekly MMA Live show on ESPN/ESPN 2 for Pete?s sake!!!
Jon Anik
(1:51 PM)
Sure, Frankie Edgar and Gray Maynard can both make a case for being the No. 1 lightweight contender. But I don't expect the UFC to jeopardize Diego's status by having him fight one of those two guys. A fight between Sanchez and Penn is hugely billable. The only fight more billable is Sanchez-Florian, with Season 11 of The Ultimate Fighter built around it.
Bobby (Cincinnati)
What about Hendo's eye poke over Franklin? Rich won that fight...
Jon Anik
(1:52 PM)
Another good example. Don't forget, Rich Franklin makes his debut tomorrow as an MMA Live analyst.
Steve (Ithaca)
Regarding early (OK, it's not that early anymore) FOTY contenders, Tokoro - Cullum from DREAM 9 gets my vote.
Jon Anik
(1:53 PM)
Haven't seen it yet, but will make sure to. We should have a Fight/Fighter of the Year chat later this summer/early fall.
Chris (Danville, Ca)
Does Bellator's move to have English language broadcast on tv next season give us greater hope for MMA Live?
Jon Anik
(1:53 PM)
I don't think the two are related, Chris.
Jeff (MD)
Please don't hold up the lightweight belt for another 8-10 months waiting on season 11 of TUF!
Jon Anik
(1:54 PM)
I hear ya, man. But I'm the wrong guy to beg.
Bobby (Cincinnati)
That's awesome about Rich on MMA Live!! You guys going to get Pat Militech as a guest analyst while Kenny is gone? Pat does a great job on Strikeforce.
Jon Anik
(1:54 PM)
Yes, definitely. Pat will be very sick of Bristol by the end of July!
chris (philly)
will we ever see eddie alvarez or shinya aoki competing in the UFC? think there are some great matchups with those guys against the likes of penn, kenflo, sanchez..etc..
Jon Anik
(1:56 PM)
Having gotten to watch Eddie's last three fights live, of course I would love to see him face-off with guys like Penn and Florian. But Bellator is really great for the sport and for the fighters, and they are treating Eddie like royalty. I think Alvarez has found a good home and is content. The challenge for Bellator now is signing other top 155ers to compete against Eddie.
Lawrence (Denver)
Jon where can we all meet up in Vegas to buy you and the rest of the crew a beer. For the great job you guys are doing for the sport. Kenny sorry no beer for you cause you are traning for BJ.
Jon Anik
(1:57 PM)
Thanks, Lawrence. If you're looking for me in Las Vegas, look no further than the Mandalay Bay Race
Yushin Okami (Japan)
I will stop Vitor Belfort in the first round and then destroy Anderson Silva! What do you think of that, Anik?
Jon Anik
(1:57 PM)
I think your English has improved tremendously.
Kevin (Worcester,MA)
Hey Jon, kinda stupid questions that me and my buddies were talking about in regards to Carano/Cyborg...what is the rule when it comes to 'low blows' in female MMA? Can there be a DQ or loss of points?
Jon Anik
(1:58 PM)
It's a good question. Groin strikes aren't allowed in women's MMA, either.
Steve Mtz (New Mex)
As great as GSP and his Jackson's crew are, I cant help but to feel that his advantage of always being the bigger guy in the ring are gonna make him uncomfortable. Thiago's all around game alongside his bigger frame is gonna put down gsp. how bout ur official pick?
Jon Anik
(1:59 PM)
My official pick is still a few weeks away. As I've said a thousand times, I expect Alves to be the toughest test to date for GSP. But St. Pierre intellectualizes MMA like no other fighter, and I'm sure his gameplan will account for Thiago's size advantage. If I was a GSP fan, I'd be excited for the challenge, and not worried.
Matt (Twin Falls, ID)
Do you think Aoki could compete in the UFC though? I have my doubts. His submission game is amazing, but his striking is very sub-par.
Jon Anik
(1:59 PM)
I think Shinya Aoki is overrated as a mixed martial artist.
Kevin (Middletown, Oh)
Jon, please stop by Kennys dressing room before the fight in August so his hair doesnt look like Caol Unos did in Germany.
Jon Anik
(2:00 PM)
Hahaha. I give Florian plenty of distance when his fights approach. I usually stop texting him about two weeks before his fight. But I'll pass the message along.
Paul (Chicago)
Who's up next for Franklin you think?
Jon Anik
(2:01 PM)
I'd like to see him fight Luis Cane. And I know, after talking to Rich today, that that fight intrigues him.
Paul (Chicago)
You said you hope Lesnar-Mir is a legendary fight. We all do, but what do you think the odds are of that happening? I envision it a lot like the first one, with Brock either finishing the task this time, or Mir catching min again. Which equals non-legendary fight.
Jon Anik
(2:02 PM)
I agree with you, Paul. I guess if Mir can withstand the early pressure and show off his improved stand-up, we might get some back-and-forth fireworks. But my expectation is that we don't see a third round.
Bobby (Cincinnati)
So no rumors of Chuck Liddell vs Rich Franklin?
Jon Anik
(2:03 PM)
There are rumblings. But there is nothing for Franklin to gain in that fight. Sure, it could be a main event at UFC 103. But even a huge KO victory doesn't put Franklin any closer to a title shot at 205. And that's all he's after.
Jim (Acton, MA)
Most exciting fighter in MMA today?
Jon Anik
(2:03 PM)
Call me a homer if you must, but Eddie Alvarez is absolutely electric. I also think Nick Diaz is must-see TV in current form.
chris (philly)
chuck vs kimbo in a battle of ESPN Mag covers! after that knockout, chuck can retire in peace
Aron (Orlando)
or like Bobby said, a rematch with Chuck and Wanderlei, loser leaves the UFC?
Jon Anik
(2:04 PM)
I think both of those fights are better for Liddell than fighting Rich Franklin. And better for the UFC.
Vinod (NYC)
Did I miss something? Is it now understood that Liddell's not retiring?
Jon Anik
(2:05 PM)
Hey Vinod. Nothing is understood. But most of us assume Chuck will grace the Octagon again.
Marc (Malden, MA)
Florian-Sanchez coaching the TUF 11? When did this happen? I was looking forward to Florian-Sanchez in November, in Boston.
Jon Anik
(2:06 PM)
Just informed speculation. Kenny would have to beat BJ Penn for that to come to fruition and even then, nothing is guaranteed. Also, Boston ain't happening in November. That is not speculation.
Jeff (MD)
Any word on how Lesnar is progressing on the ground? Last we heard, he was gaining colors (belts) at an enormous rate.
Jon Anik
(2:07 PM)
He was a purple belt for the Heath Herring fight, and I think that is where he stands. Hard to get any great inside dirt on Lesnar's camp...just the way he likes it. I do think his extended layoff could be a factor in the fight.
chris (philly)
shogun has a legit chance of ending the "machida" era early..what are your thoughts?
Jon Anik
(2:07 PM)
I like Machida in the fight. But- I can't think of any current UFC LHW who would pose more of a challenge than Shogun.
Bobby (Cincinnati)
Anik, I couldn't agree with you more about Alvarez and Diaz. Both know how to put on a show. Especially Nick Diaz. The UFC needs to sign him quick!
JP (Columbus)
Jon, what is the hands-down #1 blockbuster fight that could possibly happen in MMA, regardless of affiliation - is it Lesnar-Fedor?
Jon Anik
(2:08 PM)
In no particular order, I would say GSP-Anderson Silva and Fedor-Lesnar. I also think a fight between Urijah Faber and Miguel Torres would be enormous, albeit not on the level of those other two.
Jackson (Iowa)
Going away with your girlfriend? I thought Kenny was in training!! I kid, I kid...
Jon Anik
(2:09 PM)
Yeah, Kenny and I broke up.
Jeff (MD)
I know he is your boy and all, but dont you find it curious that many people are expecting Florian to win? I like his chances significantly, but 6 months ago people were arguing BJ's case as P4P champ.
Jon Anik
(2:11 PM)
It is interesting, Jeff. I have several things to say on this. Firstly, Kenny's current hot streak has dovetailed perfectly with MMA Live. He has gotten a ton of exposure on the show, and all he's done since we started MMA Live is win. That helps his momentum with the masses. But more importantly, Kenny is the poster child for the evolution of the modern-day mixed martial artist. He is so technical and so prepared that, as the fight approaches, I have a hard time envisioning a scenario whereby he loses. August 8th can't come soon enough.
Jim (Acton, MA)
Did you catch the article on Yahoo about first round NBA prospect James Johnson being a well versed MMA practioner... do you see this as becoming the norm?
Jon Anik
(2:12 PM)
The more the merrier! I actually read an SI article on that kid earlier this year. Needless to say, I'm a fan of athletes from mainstream sports crossing over/training in MMA whenever possible.
Younger (Cali)
How good would Nick Diaz be in the UFC and how come you didn't include him in your list of 3 guys UFC should sign?
Jon Anik
(2:13 PM)
He should've been on that list. He would be just as effective in the UFC. It's not as though he's beating cupcakes in Strikeforce.
Joe (St. Louis, MO) [via mobile]
Jon, on the run this week but still checking in! Do you think Diego deserves a title shot after his victory over Guida?
Jon Anik
(2:14 PM)
Thanks, Joe. I still think there is one guy more deserving of an immediate title shot, but Diego continues to impress and close the gap. With each passing fight, it becomes harder and harder to make a case against Sanchez as the No. 1 LW contender.
chris (philly)
what weight would Nick Diaz fight in the UFC? I see him as a natural welterweight..but he has been dabbling at catchweights vs middleweight fighters.
Jon Anik
(2:14 PM)
I'd say 170, Chris.
chris (philly)
I am a big KenFlo fan, but lets be realistic..he is still fighting BJ Penn. I guess the big IF is will BJ prepare like he did against Sherk or Stevenson, or has he lost interest. either way great fight!
Jon Anik
(2:14 PM)
Even if BJ is in the best shape of his life, Kenny will still give him all he can handle.
Bradley (Regina SK CAN)
Jonny my boy! Are any of the Bellator Season 1 guys gonna be coming back for Season 2? Masvidal perhaps?
Jon Anik
(2:17 PM)
Absolutely, Bradley. Most of the big-name fighters, such as Jorge Masvidal, have long-term deals with Bellator. Masvidal wants a rematch with Toby Imada, and how could you blame him? I expect that rematch to happen during Season 2.
sam (allentown)
I am a rather large "Rampage" Jackson and since he will be coaching TUF10 along with Rashad Evans, if he defeats Rashad does he deserve a title shot?
Jon Anik
(2:17 PM)
Are you a large Rampage, or a large fan of Rampage's? Either way, I think a win over Rashad puts him all alone at the top of the contender list.
Steve Mtz (New Mex)
just playing devils advocate here but dont you think the spiders final fights of his contract make it kind of imperative that he leave the 185 class since he's dominated for so long and no one really poses a threat to him. I just think its kinda a waste of talent to not have him seriously contend at 205 against the big dogs. hes a once in a lifetime talent
Jon Anik
(2:19 PM)
I understand what you are saying. It all depends on the opponents at 185. Would you like to see him face Vitor Belfort. If Demain Maia submits Nate Marquardt, does a Silva-Maia fight intrigue you at all? What about fighting GSP at 185? I agree there are more options right now for Silva at 205, but things change quickly in MMA.
Vinod (NYC)
Rampage already had a title shot and decided to wait it out and see how a couple of other guys do against Machida first. I lost a good deal of respect for Rampage, even if it was a smart decision business-wise to go on TUF (again). I hope Rashad destroys him.
Jon Anik
(2:19 PM)
Vinod is on the record.
MMA Live Chat (Bristol)
If this chat were to get in a fight with any other ESPN chat, how merciless a beating would it be?
Jon Anik
(2:20 PM)
Hahaha. I think we'd do pretty well.
Jim (Charlotte)
Jon, I really feel there needs to be a revised scoring system in MMA. There was a HUGE difference between Diego's 10-9 round 1 win, compared to Guida's 10-9 round 2 win. I just hope a change happends before we have some huge title fight where one guy dominates 2 rounds and barely loses the other 3 and even though he's inflicted way more damage, he loses on the scorecards.
Jon Anik
(2:20 PM)
Totally agree. But, no one has come up with a solution that is irrefutably better than the current system.
Brock Lesnar (Minnesota)
I just killed a deer. Now I have to wash the blood off my hands.
M$ (NYC)
RE Silva v GSP match-up, Dana White said it best himself (during a commercial!) - you have to clear out a division before you think about moving up to challenge for 2nd belt... esp. against Anderson Silva
Jon Anik
(2:22 PM)
So who does GSP need to beat, other than Thiago Alves, to clear out the division? Martin Kampmann? Carlos Condit? Dustin Hazelett? Who is really on the cusp of a title shot, other than Alves?
Frank Mir (Vegas)
I love animals
Steve (Charlotte)
Is Mir-Lesnar the final fight of the night at UFC 100 or is it GSP-Alves?
Jon Anik
(2:22 PM)
Mir-Lesnar will be the final fight of the evening.
sam (allentown)
do you think Kevin Ferguson could have even somewhat of a successful career in the UFC?
Jon Anik
(2:23 PM)
I think Kimbo Slice might win a fight on Season 10 of The Ultimate Fighter. But I don't think he's skilled enough, nor committed enough to realize any long-term UFC success.
Jeff (MD)
Don't forget Swick. I think he deserves the shot more so than Condit or my boy McLovin Hazelett.
Jon Anik
(2:24 PM)
Thanks. I think Swick and Kampmann are the top two contenders at 170, behind Thiago Alves.
Finn (Seattle, WA)
Why not create interim belts for buys to fight over when a mega-fight is in the works? If GSP moves up to take on Anderson, create an interim in the meantime. If GSP loses, it sets up his next match nicely. If he wins, he decides what belt he wants to defend. Bad idea?
Jon Anik
(2:25 PM)
Not a bad idea, but fans rarely recognize interim champions. Frank Mir, courtesy of his win over Big Nog, is now a two-time UFC HW champion. But most people don't even consider him a beltholder right now. I think interim titles should be used as sparingly as possible.
Nate (Minneapolis, MN)
MMA live preview please..... Also whats with growin the hair out jonny?
Jon Anik
(2:26 PM)
Great show this week, Nate. Rich Franklin makes his in-studio debut. We will also talk to Bobby Lashley by phone, as well as Bellator CEO and Anik boss, Bjorn Rebney. As for the hair, I would Bic my head every day if it was up to me, but I think a little hair looks better on TV. Growing it out reluctantly, trust me.
sam (allentown)
when will amir sodallah finally have his first UFC fight?
Jon Anik
(2:27 PM)
I think his 'Inside the Octagon' segments are great. Maybe he's after my job.
David (SC)
I met Rich in Cinn - airport 2 years ago and he was the nicest guy. He talked to fans non-stop and never showed any attitude that he did not love it.
Jon Anik
(2:27 PM)
Rich Franklin is the man. No argument here.
Andrew C. (Montgomery, AL)
Jon, you said earlier that you don't even text Kenny 2 weeks from a fight. Is he that busy or that grumpy?
Jon Anik
(2:29 PM)
I just don't like to get anywhere near his head with a fight approaching. Now, Kenny is as mentally tough as anyone I've ever been around, but I just like to shut down my communication with him as his fights approach. Don't need to be bugging him with entrance song suggestions, etc. If he knew I purposely stopped texting him two weeks out, he'd probably tell me I'm a tool.
Marc (Malden, MA)
Interim belts are terrible. The interim HW belt only made sense because it didn't look like Couture would ever defend. Once he came back, the interim belt should have gone away.
David (SC)
Amir fights at UFC 101 against Johny Hendricks a big name from College wrestling. Very tough task for Amir out of the shoot and with coming off major layoff
Bobby (Cincinnati)
Does "bic" your head mean you would light it on fire?
Jon Anik
(2:30 PM)
I used to shave my head bald every four days for four years. But, the bald head just doesn't work well on TV. Unless you're Mike Hill.
Bradley (Regina SK CAN)
Your hair kind of makes you look like a young BJ Penn.
Jon Anik
(2:31 PM)
That's what I'm going for, actually.
brian (ireland)
chuck vs kimbo.........???
Jon Anik
(2:31 PM)
You're certainly not the first to suggest that fight, and you won't be the last. Could happen.
Mike (Riverside CA)
how do you see the koscheck and trigg fight going down and whats the possible main event for 103?
Jon Anik
(2:33 PM)
I think you will see a great, back-and-forth affair, and I wouldn't be surprised to see Trigg take it. Could Koscheck-Trigg hold up as a main event? I don't know. At least you have two big names, but the co-main event would need some teeth.
Bradley (Regina SK CAN)
I'm Canadian, who is Mike Hill?
Jon Anik
(2:33 PM)
One of my favorite ESPN personalities. Always himself.
brian (ireland)
how do you rate jon jones, i havent seen much of him
Jon Anik
(2:33 PM)
Very highly Brian. His approach is unorthodox, yet very effective. His performance against Stephan Bonnar at UFC 94 was truly jaw-dropping.
KenFlo (Florian Martial Arts Center)
You stop texting me two weeks before a fight,Dude you're a tool.
Jon Anik
(2:34 PM)
Hahahahahahahahahahahahahahahahahaha.
Justin (Saugus, CA)
Thanks for all the hard work Jon. What do you think Amir's chances are to be a top fighter in the UFC?
Jon Anik
(2:35 PM)
My pleasure, Justin. I appreciate you guys joining me in this spot every week! As for Amir, I just don't think he will ever reach the top. Granted, we haven't seen a whole lot since the reality show. I'm just not sure he can hold up physically to gain enough momentum to get to the top.
Nico "Suave" Regoli (New Kensington, PA)
I've put out 3 posts. Why has nobody answered me yet?! I'm getting angry!!
Jon Anik
(2:36 PM)
Suave, there have been over 500 entries thus far. Slow your roll, and ask me a question.
Charlie (Philly)
Nice, serious overtime on the chat today. Anik is the da man. I don't care what Florian says. How much of a chance does Brian Bowles have against Torres?
Jon Anik
(2:37 PM)
I barely give Bowles a puncher's chance, honestly. I thought he looked petrified at the WEC 41 interview alongside Miguel. I also have the benefit of talking to Torres about his approach and strategy, so I don't profess to be wholly objective.
Jeff (MD)
Swick (in Texas) vs. GSP in September. Sounds good to me.
Jon Anik
(2:37 PM)
Works for me. Heretofore, you should post in the chat as Jeff Silva.
Shannon (West Virgina)
Lol at Suave...Anik what do you do when guys send you questions over and over again that you don't want to respond to?
Jon Anik
(2:38 PM)
I don't answer them, quite frankly. I get so many questions each week...just try to answer as many as possible, and as quickly as possible, so you guys don't leave.
Matt (Twin Falls, ID)
I think Amir has a great future in the sport, and maybe not always in fighting. He has a great personality, and is really engaging. However, I think his fighting career is up in the air right now, hard to gauge after just a few fights.
Jon Anik
(2:39 PM)
I think he is a terrific ambassador for the sport, very engaging. I'm sure he'd bring a lot to the MMA Live panel, if given the opportunity.
Brandon (albuquerque)
Hey Jon, I think Sanchez and Florian on TUF would be the Biz-Nas.
Jon Anik
(2:39 PM)
I think the UFC agrees with you.
Nico "Suave" Regoli (New Kensington, PA)
Sorry Jon. I just want to know why Coleman-Bonnar got thrown to the undercard while Fitch-Thiago is taking the spotlight that I feel they don't diserve right now.
Jon Anik
(2:40 PM)
Fitch was on the prelim portion of the card at UFC 94, just one fight removed from a title shot. I don't think the UFC could rationalize putting him off of TV again. On paper, the Bonnar-Coleman fight has more name recognition, but less on the line in terms of the divisional title pictures.
Geoff (Ottawa, ON)
Does Amir remind anybody else of Forrest Griffin? He looks a hell of a lot like him and they seem to have the same personality.
Jon Anik
(2:40 PM)
I see that. Not as lucidly as you do. But I see it.
brandon (Santa Fe)
thiago got a lucky shot at kos
Andrew C. (Montgomery, AL)
Jon, do you find it difficult to keep up with all the new fighters coming into the sport when you have a lot of older fighters staying in the game who have name recognition?
Jon Anik
(2:42 PM)
It's challenging. I find that my day-to-day knowledge of the NBA and MLB has suffered a bit, as I am immersed in MMA 24/7. There will always be some fighters that slip through the cracks. Just try to work hard and do the best I can.
Andrew C. (Montgomery, AL)
Jon, what do you think of Forrest new book?
Jon Anik
(2:42 PM)
It's on the must-read list.
David (SC)
Do you give Bowles a shot. That question got skipped? I say in a woprd NO!
Jon Anik
(2:43 PM)
If my response didn't post earlier, I just wrote that I don't like Bowles' chances at all. I've spent a lot of time with Miguel over the last three weeks, and have talked to him a lot about the fight. That doesn't make me objective necessarily. But his strategy, approach, and confidence will be way too much for Bowles. Just one man's opinion.
Thiago (ATT)
GSP's time to honor himself will soon be at an end.
Jeff (MD)
Florian on TUF means no Florian on MMA Live.....count me out.
Jon Anik
(2:45 PM)
Well, he could join us from Las Vegas via satellite. And there are several capable fill-ins. We all love the Flo, but he takes ample time off to train for fights as well.
Brandon (albuquerque)
Hey Jon, What u think of a senior circuit? Some fun fights out there.
Jon Anik
(2:45 PM)
I think it would be dangerous.
Andy (CA)
Like Amir's TV spots? That had to be sarcastic, right? They are awful. The dude is awesome when he's making it up on the fly (like Forrest), but reading a script...Horrilbe. It's like an emotionless robot.
Jon Anik
(2:46 PM)
I would respectfully disagree, Andy. I think he comes off as being very organic and confident, two musts for any budding TV personality. I think you might be misinterpreting his quick-wit personality and style as robotic. Alright, that's enough on that. Wow.
Andrew C. (Montgomery, AL)
Jon, will we ever see Dana White, as an analyst for MMA Live or is he just too big and important a person in the world of MMA?
Jon Anik
(2:47 PM)
Well, we've had Dana White in Bristol and on MMA Live twice. But I don't think it's a natural role for him to be an MMA Live analyst. Plus, he'd have to talk about Strikeforce and Bellator fights and fighters. That would be interesting.
Jon Anik
(2:49 PM)
Alright, guys. I gotta run. Hope you enjoyed the extended chat today. If I didn't get to your question, send me an e-mail (jon.a.anik@espn.com) or hit me up on Twitter.com (Jon_Anik). Also, be sure to check out MMA Live Episode #59 tomorrow, with Rich Franklin in studio. Until next week, be well and be safe. -JA