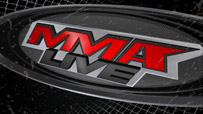 Welcome to SportsNation! On Wednesday, Jon Anik, host of ESPN.com's MMA Live, will stop by to take your questions!
A new episode of MMA Live, which debuted on ESPN.com and ESPN Mobile TV in May of 2008, airs every Thursday at 3 p.m. ET. MMA Live can also be seen whenever it fits your schedule. Just head to the MMA Live video hub on ESPN.com.
Anik started at ESPN in February of 2006 working for ESPN Radio, before moving over to the digital media platforms early in 2007. An avid MMA advocate and fan, Anik has hosted a boxing radio show in Boston for the last four years, covering more than 25 championship fights in Las Vegas and throughout the United States.
Send your questions now and join Anik Wednesday at 1 p.m. ET!
More Jon Anik: MMA Live | MMA index | Chats
Jon Anik
(1:02 PM)
Let the madness begin! MMA Live leaves for Las Vegas tomorrow for UFC 100! I can only chat for 45 minutes or so today. A lot of prep to get done before heading to Sin City! Hopefully, you will all tune in for our live coverage of UFC 100. Regular show (w/Randy Couture) Thursday at 3:30 ET. Weigh-in Special Friday at 6:30 ET. And then pre and post-fight shows for UFC 100. Can't wait. Let's vent.
The-Scooch (NYC)
Hey Jon. Your predictions for UFC 100 this weekend?
Jon Anik
(1:04 PM)
Might as well get them out of the way right off the top. I like Brock Lesnar to finish Frank Mir. I think Alves will give GSP all he can handle early, but St. Pierre will wear him down and retain his title. Unless Bisping is in the best shape of his life (not my expectation), I think Hendo grinds out a decision. My upset special is Alan Belcher to ruin Akiyama's UFC debut.
Justin (Wilmington)
What's up Jon. On a scale from 1 to Ridiculously pumped, how excited are you only a few days away from UFC 100?
Jon Anik
(1:04 PM)
I'm shaking as I type. Ridiculously pumped. I can't imagine there will ever be a bigger MMA event than UFC 100.
Ryan Nichols (Denver)
Just wondering whats your honest opinion on Bobby Lashley. Is he going to be a factor in the heavyweight divison. And when will UFC give him the call? Their HW divison is fairly weak right now.
Jon Anik
(1:06 PM)
The UFC's heavyweight division has improved a ton since, say, last year at this time. Several legitimate title contenders that you didn't have a year ago. As for Lashley, I think he has the desire to be great. Couple that desire with his athleticism, willingness to learn, and coachability, and I think you have an MMA star in the making. As for Lashley jumping to the UFC, neither he nor his management are in any rush. They want him to get reps elsewhere before making that leap.
mike G. (from burnsville )
I think UFC 100 will turn the heads of some other sports fans and make them into fans due some big names card. what you think this event will do for the non MMA world?
Jon Anik
(1:07 PM)
Hopefully, UFC 100 will accomplish a lot in terms of getting MMA recognized in the mainstream. The fact that ESPN is sending out our MMA Live crew for a third time is very exciting and, ideally, a sign of bigger and better things to come.
Matt (Boston)
Please explain to me the term, "He is big for his weight class." Excluding HW, how can they be big for their weightclass, if they have to make the weight, just like their "smaller" opponents?
Jon Anik
(1:09 PM)
It's a good question. Forrest Griffin, for example, is a big light heavyweight because he walks around closer to 225-230 and cuts down to 205. Randy Couture is a small heavyweight, b/c he doesn't come near the 265-lb. weight limit. Thiago Alves is a big welterweight b/c he cuts almost 30 pounds to make 170. Also, fighters who handle the weight cut well can enter the cage on fight night several pounds above the limit. Kenny Florian, for example, weighs in at 155, and usually enters the Octagon around 169-172.
Matt (Boston)
Who has a better chance for the upset, Alves or Mir?
Jon Anik
(1:09 PM)
I would say Mir. But both guys have a great chance to leave the Octagon as champions.
Daniel Rubenstein (San Francisco, CA )
when are we going to see MMA Live on the iTunes Podcast??
Jon Anik
(1:10 PM)
Keep those requests coming in, Daniel. I will pass it along.
Nick (Spokane)
Jon, where on the stacked 205 lb ladder will you have Bones Jones after his win on Saturday?
Jon Anik
(1:11 PM)
A lot will depend on how he gets it done against Jake O'Brien. I am a huge Jones fan, as most people are right now. But he's still got a ton to learn. I might have him in the bottom half of the top ten, just based upon his lack of training and fighting experience when compared to his contemporaries.
Ashley (London)
Really excited for MMA Live's coverage of UFC 100. Looks like I don't even need to buy the PPV. J/k. Keep up the good work Jon.
Jon Anik
(1:12 PM)
Haha. Thanks, Ashley. We are as excited as you are to bring UFC 100 into all of your living rooms. That said, you gotta buy the PPV. Shaping up, on paper, as one of the best cards of all time.
Matt H (Phx, AZ)
Hello Jon. I am not a big Lashley fan at all. He just uses his "genetically-enhanced" body to help. He needs to stay in the TNA/WWE/ECW world.
Jon Anik
(1:12 PM)
Matt, I think you are underestimating the man. Having met him and talked MMA with him both on MMA Live and off set, there is no doubting his commitment to Mixed martial arts. I think he will prove you wrong. Thanks for sharing your opinion.
Lee (Maryland)
As much as I am psyched for UFC 100 this weekend, is it wrong of me to be looking forward to 101 already and the inevitable destruction of Forrest Griffin at the hands of the Spider?
Jon Anik
(1:14 PM)
Not at all, Lee. UFC 101 has plenty of intrigue. And, given my relationship with Florian, you can be sure I'll be a nervous man on August 8th. That fight will likely be the single most-anticipated sporting event of my life.
Ben (Columbus)
Everyone expected the Iceman to get in the Hall of Fame this year, were you surprised Charles "Mask" Lewis is going to be inducted as well?
Jon Anik
(1:15 PM)
Not at all surprised. Mask was a pioneer, a revolutionary, and a tremendous asset for the sport. You can make the argument that, other than Dana White and Lorenzo Fertitta, Mask did more as a non-fighter for MMA than anyone else. He deserves to be there.
Lawrence (Denver)
Cant wait till meet you guys and gal on the MMA LIVE crew in Vegas. I am still buying you a beer there for all the great work you guys are doing for the sport.
Jon Anik
(1:16 PM)
Thanks a lot, Lawrence. We are just as excited to meet some of our loyal viewers like yourself. We'll have a big presence at the Fan Expo Friday and Saturday. I've also been known to frequent the Mandalay Bay Race and Sports Book!
John (amarillo)
Hey Jon, UFC 103 is gonna be my first live event I hope it doesn't suck do they have a main event for it yet and when can I get tickets
Jon Anik
(1:17 PM)
No main event yet. Tickets should go on sale in August, I believe. But not to worry, that card will land some big names. I think once UFC 100 is in the books, 103 will round into form. Enjoy the show.
Mike (Valencia, CA)
Why do they only show 5 fights on a PPV card. Why don't we get to see some of the up and comers that are on the undercard?
Jon Anik
(1:19 PM)
Sometimes, when time permits, some preliminary fights will make the broadcast. The biggest reason you only get 5 fights guaranteed is time. For the two championship fights, you have to budget enough time for each of them to go the full 25 minutes. So you gotta plan accordingly. Hopefully the Bonnar-Coleman fight finds its way onto the broadcast somehow.
sammy ((chicago))
finally back man.arent you sad you cant make to your brother in laws wedding and instead your stuck at UFC 100 !!!!
Jon Anik
(1:20 PM)
Good to have you back, Sammy. And yes, I would love to be in Aruba this weekend to support my girlfriend and her brother. But UFC 100 = UFC 100. Just couldn't miss it.
B.Law (Wyo)
bonnar vs coleman? how do you see that going down? keep up the good work jon!
Jon Anik
(1:21 PM)
I think it could be more competitive than the betting line might indicate. It's a virtual must-win for both Bonnar and Coleman. So, with that backdrop, I expect plenty of fireworks and blood. Thanks for the support, B. Law.
Scott (Long Island)
I'm excited to see if Thiago's power can win him the match, what are the chances he wins with striking?
Jon Anik
(1:23 PM)
I think Thiago Alves's only chance to win the fight is to connect upstairs on GSP. And I would only give him about a 10% chance to make that happen. No one intellectualizes MMA like St. Pierre, and he will execute his gameplan and break Alves down. I think GSP is too athletic and too smart to get caught, like he did against Matt Serra. Not a fight I would bet on, though.
sammy ((chicago))
jon what about bonnar and coleman,who you got?
Jon Anik
(1:23 PM)
Bonnar.
Brandon (Kentucky)
Who do you think is next in line for the winner of mir/lesnar?
Jon Anik
(1:24 PM)
I think it depends on the winner. If Brock wins, you might be able to make a case for a trilogy fight with Mir. I also think a rematch between Lesnar and Couture as highly billable. If Mir wins, I expect him to face Couture, provided Randy beats Nogueira on 8/29. I think the UFC would like to give Randy one more title shot before he retires with finality.
TGolding (Sacramento, CA)
Tim Credeur vs Nate Quarry at Ultimate Fight 19. I'm stoked about this one. Your thoughts??
Jon Anik
(1:25 PM)
Great match-up on paper, and I think a nice spot for Credeur to show just how legit he is. That would be a great win for Tim, if he can get it.
Matt (Atlanta)
Jon, if you had to pick one fight on the UFC 100 card to bet. Just one, who would you take? Looking for your biggest lock here. (knowing there is no such thing as a lock in gambling)
Jon Anik
(1:26 PM)
I'd say my biggest lock would be Jon Jones, and the price reflects that. He is a huge favorite. Also think it is shaping up as a big night for Jon Fitch, of whom I'm a huge fan.
John (Victoria BC)
Everyone who thinks Alves is going to beat GSP (he won't) seem to have the same theory. Alves is a great striker and GSP has a suspect chin and that equals a ko for Alves. Where does this come from? Other than the fight with Serra, I don't remember GSP really being rocked to the point that you would say his chin is weak. Am I missing something here?
Jon Anik
(1:28 PM)
John, I think a lot of folks infer that, if GSP could get finished by Serra, then Alves can certainly finish him. And, of course, it's hard to improve your chin. But I don't think GSP has such a bad beard. And I just think St. Pierre, in current form, is so much better than he was back then.
Raymond (California)
If Lesnar loses this match to Mir in the same fashion as their first meeting, does that hurt the UFC?
Jon Anik
(1:29 PM)
I think Lesnar will always maintain his marketability. But it would sure be hard to make a case for Brock as a headliner/title contender in the near future if he falls to 2-2 in the UFC. Good question, Raymond.
alfonso ortiz (amarillo)
can i get some love here?
Jon Anik
(1:29 PM)
What's your question, bro? The chat room is on fire. Going as fast as I can.
James (Boston)
What are the chances that Dana White finally ponies up the $ and goes and gets Fedor? Mir already acknowledged him as the best in the world!
Jon Anik
(1:30 PM)
I think the UFC will make an honest run at Fedor. But some of the onus is on Fedor to take the plunge and be willing to a) fight in a cage and b) challenge himself, fight in and fight out, against the best heavyweights in the world.
TGolding (Sacramento, CA)
Why the hell did the Yoshihiro/Belchar fight make the Main Card, but Bones Jones/O'Brien or Bonnar/Coleman didn't? Both of those seem like far bigger draws,
Jon Anik
(1:31 PM)
Because Akiyama is ubiquitously regarded as one of the best middleweights in the world, and the UFC wants to showcase him in his Octagon debut. Plus, Bonnar and Coleman are both coming off of losses, and Jones' time will come.
Clyde (San Diego)
Its not so much about the $$ James, Fedor does not want the typical UFC exclusive contract that bars you from doing other activities (combat sambo in this case) was the point of contention last time
Leo (Boston MA)
I see Ken-Flo made an apperance on MMA for Dummies, is he worried and sees Miguel Torres in his rear view mirror?
Jon Anik
(1:32 PM)
Haha. Ken-Flo's spot on MMA Live is secure. Torres does do a great job with those MMA for Dummies. He's willing to disclose his full repertoire to his opponents. That's how confident Miguel is in his abilities.
Finn (Seattle, WA)
Surprised by the rumors of Carwin/Cain? Great match, can't wait to see it... I just figured the UFC would keep these two away from each other and groom each of them for a title shot down the road. Thoughts?
Jon Anik
(1:34 PM)
I'm equally intrigued by the match-up. I'm sure the UFC had some reservations about putting that fight on. But Velasquez proved in his last fight that he's not quite ready for primetime, so the fight makes a lot of sense. And, of course, the winner is a slam dunk for a title shot.
Jim (LA)
How many PPV buys do you see this doing?
Jon Anik
(1:34 PM)
1.5 million.
Brian P (Akron, OH)
2010 - if Kimbo wins TUF, does he get a shot at the belt?
Jon Anik
(1:35 PM)
Not right away by any means. But 1-2 wins shortly thereafter might do it. Of course, very few expect any of that to happen.
Kristian (Wall Street, NY)
Any chance of Hughes vs. Penn III?
Jon Anik
(1:35 PM)
I doubt it. Just not sure the UFC wants to see BJ Penn at 170 anymore, regardless of the opponent.
Leo (Boston MA)
Beacuse of Alves size advantage this is going to be a tougher fight for GSP than BJ?
Jon Anik
(1:37 PM)
It will be a tougher fight on a lot of levels. Alves' size is only one factor. He's a natural welterweight, whereas BJ Penn fights best at 155. I also think Alves has great takedown defense and will try to keep the fight up at all costs. GSP won't be able to bully Thiago, at least in the first 2-3 rounds.
Jason (Jacksonville, FL)
Will we ever see St.Pierre vs. A. Silva? Maybe at a catch-weight?
Jon Anik
(1:37 PM)
Yes. Provided both guys continue to win. I think it may happen sooner than you think, too.
Mike (CT)
Top 3 P4P, Lyoto Machida. You buyin or sellin?
Jon Anik
(1:38 PM)
Sell. I think I have him at No. 4, behind the big three (Fedor, Anderson Silva, and GSP).
David (SC)
Have you seen teh GSP Gatorade ad in Rolling Stone? Major news for MMA.
Jon Anik
(1:38 PM)
Yes. A huge step for MMA in the mainstream, and for Georges individually.
Paul (Cleveland)
Hi Jon, long time no chat. With all the talk coming out of Mir's mouth about what Lesnar needs to do to beat him, is this a sign that he is scared? Normally when a fighter runs his mouth off that much it isn't a good sign.
Jon Anik
(1:40 PM)
Mir never strikes me as the fearful type. He's supremely confident and even more so after finishing Nogueira in December. I love hearing Frank's intellectual take on his strategy and approach. I just think Brock is gonna be a much-improved animal this time around.
Adam (Provo, UT)
Jon, so for the fights are you ring side or right behind White and Fertitta? I'm sure you get nothing but the best...right?
Jon Anik
(1:41 PM)
Actually, I will be watching the fights from our MMA Live set, in a closed-off section of the Mandalay Bay Events Center. I have to prepare for our Post-Fight Extra, so I stay on headset, communicating with the guys in the truck, etc. Also, we are on the air for the prelims doing our Preview Special. But I've got a good view. Thanks for asking.
Jeff (MD)
Jon, you are my boy and all....but for WEEKS we have heard that you thought the long layoff would hurt Lesnar and that Bisping was a live dog and then d-day comes (pick time) and you go with Lesnar and Hendo....what gives????
Jon Anik
(1:43 PM)
I think Lesnar's layoff is a huge factor in the fight, Jeff. But I've been leaning towards Brock for months, as anyone in this chat room can attest. I think this will be the best Frank Mir we've ever seen, and I still don't think he'll get it done. As for Bisping, I said I liked the value on him, and Lord knows he's got a ton of naysayers. But, when it finally was time to go on the record with a prediction, I got patriotic. Also think Hendo is so unfazed by everything else that is going on. This is a huge, huge stage for Bisping. I expect a close fight, and wouldn't be surprised if Bisping won. Fair enough?
Matt (Toronto, ON)
Bro, Big fan up North here in Canada eh. You ever see UFC coming to Toronto ? or are they just going to go back to Montreal?
Jon Anik
(1:44 PM)
Thanks, Matt. Toronto remains a huge UFC priority, and you have to think eventually, it will happen.
Adam (Provo, UT)
will the preview special and post-fight extra be on ESPN or ESPN.com?
Jon Anik
(1:44 PM)
ESPN.com
ryan (idaho falls,id)
With liddel and mask inducted this year in the ufc hof, who do you think are the next people to be put in?
Jon Anik
(1:45 PM)
The late Evan Tanner could be on the short list, as is Matt Hughes. It'll be interesting to see if guys like Tito Ortiz or Pat Miletich ever make the cut. I think both deserve to be there.
Paul (Cleveland)
Hi Jon - I am watching TUF 1 on DVD and it's shocking how dominant Diego looks. Are you really sure that Kenny can make a fight of it against him IF they get a rematch. I am scared for Kenny - and I like him a lot. Is he really ready to beat up the school yard bully?
Jon Anik
(1:46 PM)
Kenny Florian would tell you himself that he wasn't anything close to a complete martial artist back in 2005, when TUF 1 was filmed. Diego was much further along in his MMA career at that point in time. Kenny is a completely different fighter four years later. It's not even a worthwhile exercise to assess Florian back in 2005. Diego has improved, too. But not as much as Kenny has. He didn't have as far to go.
Paul (Cleveland)
Hi Jon - how can Tito not make the HOF? Is Dana really that bitter and vindictive? I love Dana and think he's the perfect guy to run UFC, but he does need to get over some stuff.
Jon Anik
(1:47 PM)
Someday he gets in.
alfonso ortiz (amarillo)
Diego and Kenny is a fight i soooooooo want to see
Jon Anik
(1:47 PM)
You and the rest of us, Alfonso. The UFC would love to make that happen. Might even be more billable than Penn-Sanchez.
Robert (Milwaukee, WI)
I like Hendo but a little bit of me wants Bisping to win just so I can see Silva destroy him in England!
Jon Anik
(1:48 PM)
Fair enough. I like the forward thinking.
Matt (Toronto, ON)
If Alves doesn't beat GSP, who will ?
Jon Anik
(1:48 PM)
At 170, I have no idea.
Ken (Pittsburgh)
Jon, Frank Mir is sporting a nasty black eye as of late. Will that affect his gameplan for the fight? I doubt he will be able to bully Brock standing up like he did Noguiera...
Jon Anik
(1:50 PM)
I don't think the black eye sustained in training will impact his gameplan. I think the opponent will dictate the gameplan. If Mir can't find his range early on on the feet, I think it'll be a short night for him. Just not sure he has the speed advantage he thinks he does.
Derek (Texas)
You really think that Lesnar is going to get Mir? I agree that Mir will be in the best shape, but I think that is what spells a WIN for Mir. I think he is much more skilled and experienced than Lesnar. Keep up the good work Jon!
Jon Anik
(1:51 PM)
Thanks, Derek. And yes, I do like Brock to overpower and eventually finish Frank. Would I be surprised if Mir shows off improved cardio, and submits Brock again? Not at all. Can't wait for the fight. Predictions won't mean a whole lot come Saturday.
Justin (Wilmington MA)
Jon, do you expect either championship fight to go the distance?
Jon Anik
(1:51 PM)
I think GSP-Alves could very well go the distance.
Dre (Atl)
Any chance Carwin jumps ahead of the Couture - Nogueira winner and gets the next title shot?
Jon Anik
(1:52 PM)
Carwin is expected to fight Cain Velasquez October 24th at UFC 104. So your scenario seems unlikely at this point.
Yen Vang (Fresno, CA)
What are you thoughts on the upcoming Lyoto Machida vs Shogun Rua fight? No one is giving my boy Shogun a chance, but I think he'll surprise many.
Jon Anik
(1:53 PM)
I like Machida in the fight. But I think Shogun has as good a chance as any current UFC LHW to spring the upset.
Mike (Los Angeles)
Is Paulo Thiago the real deal?
Jon Anik
(1:54 PM)
We will certainly find out this weekend. A lot of dudes think his win over Koscheck was sort of an aberration. And I'm one of them.
TGolding (Sacramento, CA)
Any news on Season 2 of Bellator??
Jon Anik
(1:54 PM)
Nothin' yet, T. Will be sure to keep you guys posted.
Brian (Auburn, AL)
Shane Carwin is the strongest man alive. Your thoughts?
Jon Anik
(1:54 PM)
He's gotta be in the discussion, right?
Jeff (MD)
Do you think Mir is expecting Lesnar's conditioning to come into play? I keep hearing about Lesnar's conditioning but he looked fresh at the end of the Herring fight, at least in my eyes.
Jon Anik
(1:56 PM)
I agree, Jeff. I though Lesnar's cardio held up just fine in the Herring fight. I know he laid on top of Herring quite a bit. But to me, that was more strategy than it was fatigue. AS to your initial question, Frank Mir certainly thinks he can gas Lesnar out.
alfonso ortiz (amarillo)
agree with Jeff
Paul (Cleveland)
Am I over simplifying this or is the best way to beat Machida to bull rush him? That's what I'd do (well, if I had any MMA skillz)
Jon Anik
(1:56 PM)
Gotta try to take him down. No sense messing around on the feet. Gotta bully him, just as you outlined.
Kristian (Wall Street, NY)
More of a chance in 2010, Lesnar vs. Fedor or Lesnar vs. Lashley?
Jon Anik
(1:56 PM)
Interesting. Lesnar vs. Fedor.
Jay K. ((Vancouver BC))
If Lesnar loses on Saturday, does the UFC hold true to its "lose twice to the same guy for the belt, you don't get a third shot" rule? Or, like everything else when it comes to Lesnar, will he be given special treatment?
Jon Anik
(1:58 PM)
Great question, and it's a theme we touched on earlier in the chat. I don't think Brock will get a third shot at Mir if he loses to him again. But if Mir, one day down the line, is not the champion, that could open the door for Brock to get another shot at the belt.
Aaron (Charlotte, NC)
Quit answering all of the questions of Paul from Cleveland...what fights do you plan on placing a wager on since you will be in Vegas?
Jon Anik
(1:58 PM)
Because I am covering the event as a journalist, I will not be betting. But if the money continues to come in on Mir, there might finally be some value on Brock. If you can find a way to parlay a few of the fights, that would be my suggestion.
Raymond (California)
The only way Lesnar gets a 3rd shot at Mir is if he cleans house with the likes of Carwin, Cain, and Kongo. I think Kongo/Lesnar and Lesnar/Carwin would get big draws .
Andrew C. (Montgomery, AL)
Jon, I asked a week or so ago, what would be your Entrance Music should you fight. So what would it be?
Jon Anik
(2:00 PM)
That was a great e-mail you sent to MMA Live! My apologies for not responding. I may have to steal Jon Jones' entrance song, 'Angry Johnny' by Poe. So many to choose from. Too bad I'll never get to choose.
Brian ((Greensboro, NC))
Did you say you'd be covering the dark matches on the preview show Saturday? Very interested in seeing Jones fight again.
Jon Anik
(2:00 PM)
No. Our preview special will be live on ESPN.com while the non-televised prelims are going on behind us. But we obviously cannot share those results on our show.
Raymond (California)
Okay, one last heave at me trying to mention the new UFC magazine. What if I mentioned they might have done a 10 page spread about Jon Anik's impact on the sport today?..and they featured Hendo in a red v-neck?
Jon Anik
(2:01 PM)
Raymond, still haven't seen the Hendo shot you keep referencing. I gotta check it out, I guess.
Ken (Pittsburgh)
What are the chances Alves weighs in over 170? I am thinking 30%... he was 4lbs over vs. Hughes! Losing 4 extra pounds the night before facing P4P best could take its toll. Alves is new to the spotlight compared to GSP.
Jon Anik
(2:02 PM)
I say no way Alves misses weight unless something goes horribly wrong with his training/nutrition. The belt is on the line, and he can't even be 1 oz. over.
Jon Anik
(2:04 PM)
Hate to cut it off there guys, as the questions keep coming in. But must go prep for UFC 100. If I didn't get to your question, hit me up directly (jon.a.anik@espn.com), and I'll try to respond, likely when I get back from Las Vegas. Next week's chat is back to our regular slot, Wednesday at 1PM ET. Hope you will all check out MMA Live at UFC 100, beginning Thursday at 3:30 ET. Until next week, be well and be safe. And enjoy UFC 100! -JA