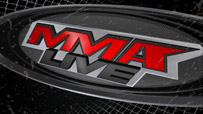 Welcome to SportsNation! On Wednesday, Jon Anik, host of ESPN.com's MMA Live, will stop by to take your questions!
A new episode of MMA Live, which debuted on ESPN.com and ESPN Mobile TV in May of 2008, airs every Thursday at 3 p.m. ET. MMA Live can also be seen whenever it fits your schedule. Just head to the MMA Live video hub on ESPN.com.
Anik started at ESPN in February of 2006 working for ESPN Radio, before moving over to the digital media platforms early in 2007. An avid MMA advocate and fan, Anik has hosted a boxing radio show in Boston for the last four years, covering more than 25 championship fights in Las Vegas and throughout the United States.
Send your questions now and join Anik Wednesday at 1 p.m. ET!
More Jon Anik: MMA Live | MMA index | Chats
Jon Anik
(12:55 PM)
Great to be back with MMA Nation after a week away! Amazing how much MMA news broke when I was in Florida. Ready to catch up on all of it today-I'm here until 2P ET today. Also, Rashad Evans will be live in-studio for MMA Live tomorrow, so check it out. Alright, let's vent.
Bob (Boston)
Jon, you go on vacation for a week and Affliction folds, coincidence?
Jon Anik
(12:56 PM)
Haha. I think we were all expectant that eventually Affliction was gonna fold, given its huge fighter salaries and lack of overall momentum. I'm just really disappointed we don't get that Trilogy card this weekend.
Jarric [via mobile]
do you think fedor's management is actually hurting his career? seems to me fedor has no say in his own career.
Jon Anik
(12:58 PM)
It's hard to say, Jarric. And I'm not sure today's press conference will provide us with any concrete information. As I've said in the past, I think the UFC will make a great, financial effort to sign him. If it doesn't get done now, I'm not sure it ever will. I don't think any other U.S. promotion (Strikeforce, Bellator, etc.) can afford Fedor.
Chris (Danville, Ca)
In terms of MMA drama, you could not have picked a crazier week. What was your reaction to hearing the Affliction news?
Jon Anik
(12:59 PM)
Just seething at Josh Barnett, quite frankly. Third time he's had a positive steroid test. His legacy is forever tarnished and, in this instance, he sort of took a promotion down with him. I was really looking forward to 4 huge MMA cards on 8/1, 8/8, 8/9 and 8/15. I guess 3 ain't bad.
Derek (Temecula, CA)
Anik- No more vacations. Missed ya last week on MMA Live. Here in Dan Henderson country, we have no interest in seeing him fight Rich Franklin again. Why is that fight happening?
Jon Anik
(1:01 PM)
Thanks, Derek. It's still not a slam dunk that Hendo and Franklin fight at UFC 103. There's no one better at matchmaking than Joe Silva, but this fight is absolutely pointless in my estimation. The only reason it's being discussed is b/c it can hold up as a main event and 103 needs one. Two marquee names that people want to see. Just not sure any hardcore fans have any desire to see them fight each other.
BT (Atlanta)
Welcome back JA. I was reading somewhere that Hendo/Franklin 2 was off. Have you heard anything? and has CroCop/Dos Santos been confirmed for 103?
Jon Anik
(1:02 PM)
Thanks, BT. Still trying to get confirmation. As for Cro Cop-Dos Santos, the UFC hasn't confirmed, at last check. But expectations are that it'll happen.
Leo (Boston MA)
Hi Jon,You miss one week of mma live and chats and the MMA world gets turned on it's head. Any word if the Fedor to UFC rumors are true?
Jon Anik
(1:02 PM)
Depends what you want to believe. I find it hard to believe that the LA Times would go on the record without concrete info. We will find out soon enough, Leo.
matt salerno (scranton)
can we please change henderson vs franklin 2....and make it tito vs franklin and belfort vs henderson for #1 contender after maia vs nate the great
Jon Anik
(1:03 PM)
Hopefully it'll happen, Matt. I don't think it's out of the realm of possibility. I'm just not convinced Tito Ortiz will be 100% by Sept. 19th. And, even at 100%, I'm not sure he can beat Ace.
Bradley (Regina SK CAN)
Do you have Miguel on the show this week?? Is he going to punk Floyd again?
Jon Anik
(1:04 PM)
Haha. Torres has certainly been sounding off lately, and on a lot of different subjects. That's what makes Miguel great. He shoots from the hip, and tells you exactly what's on his mind. I bet he would send Brian Bowles his gameplan. Torres won't be on the show this week, with his fight less than two weeks away. Rashad Evans makes his studio debut.
Bradley (Regina SK CAN)
With Gegard and Babalu, is Carono vs Cyborg now the best card of the month?
Jon Anik
(1:05 PM)
Without question. UFC 101 has two unbelievable match-ups at the top of the card, but not a whole lot else. Just one man's opinion.
Jon (Brookline)
Can Kenny jump out of a 4 foot deep pool?
Jon Anik
(1:06 PM)
Haha. Quite possibly. For the record, I tried to jump out of a three-foot deep pool yesterday and couldn't do it. Of course, I'm not fighting next weekend.
Peter Lampasona (New York)
Is there anywhere for those of us who aren't in Anaheim to see Fedor's press conference? A big benchmark for my daily accomplishments is if I get a write up out faster than ESPN.
Jon Anik
(1:07 PM)
Hey Peter. Thanks for chatting. I'll be on the conference call listening to the translation, but not sure it will be viewable.
Matt (Irvine, CA)
Do you think Fedor ever dumps Finkelchtein and his unreasonable demands to get a deal done w/ the UFC?
Jon Anik
(1:08 PM)
Fedor seems pretty loyal to him, despite some of the alleged demands. I also think Fedor should shoulder some blame if a deal with the UFC doesn't get done. Because if a professional athlete wants a deal to get done, usually they can strong-arm an agent.
Bradley (Regina SK CAN)
People need to be excited about Hendo v Ace 2! Great fight the first time, disputed outcome. Possible title shot implecations in 2 divisions. Two future UFC HOF'ers. Two guys who never put on a boring fight. Great undercard... something not to like here?
Jon Anik
(1:09 PM)
I like the undercard. But what does another win over Rich Franklin do for Dan Henderson? He's trying to get a title shot at 185. And for Rich, beating Hendo at 205 would be a great win, but I'm not sure he needs it to determine his status amongst UFC light heavyweights. I just think there are far more impactful fights that can be made.
Matt (CT)
Whats your take on the whole Rampage vs King Mo feud? It seems like they are just trying to get some exposure for MO.
Jon Anik
(1:10 PM)
That's certainly a big part of it. Admittedly, I'm not as enamored with their war of words as a lot of other folks.
Brendhan (Texas)
RE: Henderson/Franklin II. Am I crazy for being excited about a rematch between two of the top fighters in MMA history when their first fight was a razor-thin split decision?
Jon Anik
(1:12 PM)
Well, I guess I'm happy that you and several others are highly anticipating that rematch. But for me, that fight speaks to MMA being entertainment as much as it is sport. I just don't think the fight is the right one for either guy, given where they are trying to go at this stage of their respective careers.
Cody (Sacramento)
am i the only one tired of hearing fedopr signed/didnt sign with the ufc i just cant wait tell friday to hear the truth from dana
Jon Anik
(1:12 PM)
It's definitely nauseating. Try putting a news and information show together for tomorrow with all of these variables! I can almost guarantee my headache is worse than yours...
Rachel MMAHotStuff.com (San Francisco)
Do you think Kenny and BJ will bury the hatchet after 101? I mean all of this over a text msg (that may or may not have happened - a game of telephone). Seems a bit ridiculous.
Jon Anik
(1:14 PM)
Good question, Rachel. I do. I think Kenny would rather be on good terms with most people, especially after the heat of competition. And Kenny will definitely pay his respects post-fight, win or lose. Now, I don't have nearly the personal experience with B.J. Penn, but I don't think he has any great disdain for Kenny as a human being.
MS (Brooklyn, NY)
WEEKLY REASONABLE REQUESTS(1) MMA Live podcasts (what?s the rationale for NOT doing this?);(2) MMA Live on ESPN2, even at some ungodly hour (same question as above);(3) old MMA bouts on ESPN Classic (if old K-1 fights can be on the deuce, why can?t old Pride fights make it onto the classic channel, or the deuce?);(4) Jon Anik column (...you sound like you?re very busy, so this one might be unreasonable).Thanks!MS
Jon Anik
(1:14 PM)
All good things, MS. Thanks! I'm working on it...
Lawrence (Denver)
Have you talk to Kenny lately or have you left him alone now since it is so close to his fight?
Jon Anik
(1:16 PM)
We text every now and again, and went back and forth on Josh Barnett a little bit last week. But we don't communicate nearly as much as we do when a fight is not imminent. He has so many obligations with training and other media outlets. Busy man doesn't need Anik hazing him.
Jim (Acton, MA)
Your thoughts on a rumored Frank Mir vs. Cheik Kongo fight at UFC 107... seems to be quite a step down for Mir.
Jon Anik
(1:17 PM)
Immediately after UFC 100, we thought that would be the next opponent for Frank Mir. A nice clash of styles, and I don't think Kongo is a huge stepdown. What other UFC heavyweight (who is available) would you like to see against Mir?
Ken (Pittsburgh)
Jonny, True or False: There will be a UFC event on network TV (ABC?) within the next 12 months?
Jon Anik
(1:17 PM)
False. But that's really just a guess, Ken. As you all know, I'm often the last guy to find out these things.
Mark (Chicago)
Say Fedor signs with the UFC, and then loses to Brock. Then what? There couldn't be a worse scenerio.
Jon Anik
(1:19 PM)
I don't know, Mark. I think there are several intriguing match-ups for Fedor in the UFC. Couture, Mir, Carwin, etc. And, if he and Lesnar go toe-to-toe, a rematch would be a possibility. Let's get Fedor signed to the UFC before we start worrying about a lack of fights, ya know?
Jon (Austin Texas)
Will Loyota Machida be a more dominant than chuck liddell at 205?
Jon Anik
(1:19 PM)
Interesting question. Skill set-wise, he certainly has the potential to be a more dominant champion.
Erik (Austin, TX)
Welcome back Jon, hope the vacation was good...Any word on if Dana's press conference on Friday will be streamed live anywhere?
Jon Anik
(1:20 PM)
Not that I know of, Erik. Perhaps UFC.com would do something. Either way, the news will hit the web within a minute of any major announcement.
Jeff (MD)
i agree with Mark (Chicago). Outside of the hardcore fans, Fedor isn't a huge draw.
Jon Anik
(1:21 PM)
But a Fedor-Lesnar fight would still be a monster PPV attraction. Can Brock take out the best MMA heavyweight of all-time? A huge question to be answered.
Mitch (NY)
Missed ya last week JA!! Will people ever consider or respect Lesnar as an mma fighter, or will he always be known as a bully, running over his opponents with his size, laying on top of them and trying to punch them in the face?
Jon Anik
(1:23 PM)
Thanks, Mitch. If wins over Couture and Mir (two former UFC heavyweight champions) didn't earn Brock the respect he deserves, I'm not sure what will. Perhaps a win over Fedor? But I do think if Lesnar can keep his title reign going, people will start to give him his due. He's an elite and dedicated professional athlete.
Jeff (MD)
No doubt about that draw, but after the fact if he were to lose, is what Mark and I meant.
Jon Anik
(1:24 PM)
I guess I still think Fedor's fights will have intrigue.
Rachel MMAHotStuff.com (San Francisco)
Mitch (NY) I think he will always be a bully in my opinion until he changes his ways. His actions will dictate my opinion of him. But what he did after herring and mir make me think of him as a bully :)
Garrett (Yellowknife, Canada)
Crocop - Dos Santos was confirmed on UFC website: http://www.ufc.com/index.cfm?fa=news.detail
Jon Anik
(1:24 PM)
Thanks, Garrett.
Mark (Chicago)
Yes, it would be a huge question answered, I'm just not sure it's worth the risk of a 6 fight deal and millions of $'s. Sorry. Not a question, but just had to get my point out.
Jon Anik
(1:24 PM)
The UFC is printing money.
Jason (Jacksonville, FL)
Why isn't the fact that Kenny Florian thinks that Roger Huerta greases getting any play in the MMA media? That sounds like a pretty big deal to me that a big name fighter like him might be purposly cheating.
Jon Anik
(1:25 PM)
I, too, was surprised to hear that. There is so much going on in MMA right now. During a down week, that might've gotten a lot more play.
Nillz (NJ)
Jon, lets party when your in philly for 101
Jon Anik
(1:26 PM)
Sounds good. I'll definitely be out and about after UFC 101. Friday night will be tough, though, will two live shows to do on Saturday. Gotta be sharp.
Romeo (Dallas, Tx)
Jon, What's the main event for the UFC in Dallas and who do you got in the Pacman-Cotto mega fight?
Jon Anik
(1:27 PM)
Main event in Dallas is still TBD. As for Pacquiao-Cotto, what a fight. I like Pacquiao, but it'll be, by far, his toughest test since Juan Manuel Marquez.
steve (ottawa)
Do you think Gegard Mussassi could eventually make it to the UFC and if so, where do you see him ranking in the 205 category?
Jon Anik
(1:28 PM)
Steve, I like Mousasi a whole bunch. His accomplishments at his age are pretty remarkable. Would love to see him in the UFC, and think he would certainly be a top 4-7 guy at 205.
Jarrett (Louisville, KY)
Win or lose to Huerta, does Gray Maynard fight Diego Sanchez for #1 contender status?
Jon Anik
(1:28 PM)
I don't think so. I think Diego Sanchez will get the Penn-Florian winner. And if B.J. wins, that fight could be in December. If Kenny wins, they may build Season 11 of TUF around a Florian-Sanchez title fight. At least that would be my approach.
Nick (Chesterbrook, PA)
I thought that Kenny was public about stating that he thought Huerta was very slippery.
Jon Anik
(1:30 PM)
There was a statement made to that effect way back when. But this is newsworthy b/c it appears he sent a text message to B.J. Penn that referred to Huerta as a greaser. That I hadn't heard.
Bobby (Dallas)
How do you think Fedor will handle fighting in the Octagon if he inks a deal with the UFC? Also do you think elbows on the ground will play a factor in his performance as well?
Jon Anik
(1:31 PM)
The Octagon, as opposed to the ring, could certainly be a factor. But Fedor is the complete package, up and down, and if anyone can seamlessly adjust to the rule differences, it's Emelianenko.
Jarrett (Louisville, KY)
UFC 101 is a little over a week away. What are your picks?
Jon Anik
(1:31 PM)
I gotta wait until next week's chat, Jarrett. One teaser- I will be picking an upset in one of the two main events.
Matt (Cincinnati)
Babalu and Mousasi got moved to Strikeforce. Who ya got?
Jon Anik
(1:32 PM)
A tremendous fight, and one that is hard to pick a winner in. Leaning towards Mousasi, but I'll withhold the official prediction, as always, until the week before the fight.
sammy ((chicago))
whats up anik? if fedor signs with the ufc say a 3-4 fight deal who would you like to see him fight?
Jon Anik
(1:33 PM)
Lesnar, Couture and Mir.
Dennis (Colorado)
I already know that upset its your man crush over cry baby penn
Jon Anik
(1:33 PM)
Hahaha. Quite possibly. But hopefully you'll be back in the chat room next week for the official word.
brenden (reyas)
I feel that brock lesnar is an over rated fighter whats your view
Jon Anik
(1:35 PM)
I think he might be a bit underrated, actually. His size is such a factor right now, but Brock's ability to use that to his advantage is to his credit. Does Lesnar have some deficiences on the ground? Absolutely. But he trains with a great camp that knows exactly what he should focus on. Submission offense shouldn't be a priority. I don't think Brock needs an offensive submission game to be successful.
Sean (VT)
What teaser...? We all know you're picking Kenny!!!
Jon Anik
(1:37 PM)
How do you guys know that? One thing I will say- You knew B.J. Penn would put in the camp of his life for this fight, given what happened at UFC 94, and the Greasegate saga thereafter. I'm just surprised that everyone seems to be picking/betting Penn only now after seeing these videos, etc. Florian trains hard 51 weeks a year. And I think he'll still be the more conditioned guy.
David (SC)
Did you read Forest's book Got Fight. Good insight and very funny. Not much biographic stuff though. Must be expecting a sequel.
Jon Anik
(1:37 PM)
I have it, but have yet to read it. It's been a hectic summer.
Peter Lampasona (New York)
Rumors are circulating about Jon Jones' next opponent being Mark Coleman. Do you think the Hammer is a good match for Jonny Bones or does he need someone a little more dangerous to test him?
Jon Anik
(1:38 PM)
I don't think you can fault the UFC's approach with Jon Jones to this point. Mark Coleman must've been 25 or so when JJ was born.
Jon (Brookline)
What are your thoughts on the proposed Instant Reply rule by the Nevada Athletic Commission.
Jon Anik
(1:38 PM)
I think it's overdue. Just want to make sure they don't bog things down by replaying too many fight elements. It should only be used in very select instances. You don't want the referees to get replay-happy.
Andrew C. (Montgomery, AL)
Jon, how much do you think the fall of Affliction will help/hurt Strikeforce?
Jon Anik
(1:40 PM)
Well, it certainly can't hurt Strikeforce. The UFC can't sign all the top Affliction guys. So, anyone who wants to fight for a major U.S. promotion could very well land with Strikeforce. Selfishly, I'm hoping Bellator is making a push for certain guys as well.
sammy ((chicago))
will josh barnett ever fight in the states again? what a dousche
Jon Anik
(1:41 PM)
I think he will. But I'll never look at him the same way.
Jeremy (Atl)
So whats the word on Musasi beyond the Strikeforce card? Any way he finds himself to the UFC so we can finally have an opponent for the Spider at Middleweight?
Jon Anik
(1:41 PM)
I'd like to know the answer to that as well, Jeremy. You have to think Strikeforce has every intention of retaining Mousasi, win or lose.
Mike (Portland, Or.)
Glad to have ya back Jon! We're starting to get pretty amped about 102 here. If Couture gets the victory over Nogueira, does he get a title shot with his next fight? What if Couture wins, then Lesnar-Fedor happens, and Lesnar gets the upset. Would the UFC pair Couture for a rematch with Lesnar, or bring about the long-awaited Fedor-Couture fight?
Jon Anik
(1:43 PM)
Fedor's free agency will be a huge factor in all of this. But I firmly believe the UFC would love to stage a rematch between Couture and Lesnar. Just a hugely billable fight.
Jim (Philly)
If Brock and Fedor fight, who wins? If Fedor loses to either Brock, Courture or Mir, what happens to his legacy?
Jon Anik
(1:44 PM)
I don't think one UFC loss would impact Fedor's legacy too much. Were he to go 1-2, that might be impactful. Certain sportsbooks have already released a line on Fedor-Lesnar, and I can tell you I see a whole lot of value on Brock 185.
Mason (Georgia)
What does the future hold for Koscheck if he takes out Trigg?
Jon Anik
(1:45 PM)
Just get back on the ladder. Perhaps he gets the Kampmann-Swick loser, or Carlos Condit.
Jeff (MD)
What one fight this month (man-crush notwithstanding) will you absolutely, positively, not miss?
Jon Anik
(1:46 PM)
Since I can't answer Penn-Florian, I will say either Babalu-Mousasi, or Brandon Vera-Krszystof Soszynski. You know I've got a soft spot for the Polish guys, and I really want to see where Brandon Vera is right now.
Ryan (Chicago)
Why isn't Shane Carwin being thrown in the mix? (given that he beats Valesquez). He has all the tools to beat ANY heavyweight. Solid chin, extreme knockout power, great wrestler, 280lbs on fight night.
Jon Anik
(1:46 PM)
I think he is very much in the mix, Ryan. A ton of big fights and opportunites await, if he gets past Velasquez.
Randall (Toronto)
Not asking for a prediction, but do you think either of the Forrest/Silva and BJ/Man Crush fights go the distance?
Jon Anik
(1:47 PM)
Both could go the distance, but I think Penn-Florian is more likely to go 25 minutes.
Mike (Chicago)
I know the pending Fedor news would come into play, but if they sign Fedor, what would be a realistic time table for Brock v Fedor? Brock just fought last month, but I'm sure Fedor is dying to fight as soon as possible.
Jon Anik
(1:47 PM)
I think both guys are champing at the bit to fight. Brock has only fought once in 2009, and will fight again before the year ends.
Harley (Coffeyville, KS)
Who's next for the Carano vs Cyborg winner? When will see other major promotional companies hosting women bouts?
Jon Anik
(1:49 PM)
Perhaps a rematch, depending on the outcome. McNeil mentioned another name, which is escaping me right now. As for other promotions catering to the women, Bellator certainly plans to do so. Season 1 featured the debut of Brandon Vera's wife, Kerry, and I wouldn't be surprised to see a women's tournament in Season 2 or 3.
Jeff (MD)
What do you think Forrest's game plan will be against Silva? I think he tries to get the fight to the ground as quick as possible. Where silva out there before trying to finish late.
Jon Anik
(1:50 PM)
That will be part of the gameplan. He just has to control his aggresion and pick his spots, no matter where the fight ends up. Don't be afraid to be boring and patient in Round 1. Get a gauge for Silva's speed and power.
Andrew C. (Montgomery, AL)
Jon are you going to watch the CNBC report on the UFC tonight?
Jon Anik
(1:50 PM)
Yup.
Jim (Acton, MA)
Erin Toughill is supposed to fight the Carano Cyborg winner, I thought.
Jon Anik
(1:50 PM)
That's it. Thanks. I still don't buy it entirely. If Carano-Cyborg is as big a fight as we are led to believe, why not do it twice, right off the bat?
Mason (Georgia)
How well do you think Diego would fare agains either Kenflow or Penn?
Jon Anik
(1:51 PM)
Well. I think both fights would be pick 'em.
Nate (Minneapolis, MN)
Forrest discussed his gameplan with sherdog already. Answer something you dont already have an answer to anik
Jon Anik
(1:52 PM)
Not everyone is as locked in as you, Nate. Got a lot of casual and new MMA fans in the chat, bro.
Rachel MMAHotStuff.com (San Francisco)
I'm not holding my breath but I hope the Josh Thomson vs Gil Melendez II fight happens. Have you heard whether or not it's been called off for sure?
Jon Anik
(1:52 PM)
It seems like Thomson is inclined to go through with it, despite not being 100 percent. I would've picked Melendez anyway.
Brendhan (Texas)
I would like to volunteer myself to step into the ring with Carano if she beats Cyborg. My gameplan will be to immediately pull guard in hopes she'll jump of top of me.
Jon Anik
(1:52 PM)
Ha. You and a lot of other heterosexual males.
Josh (Cleveland)
When is the Brandon Vera-Krszystof Soszynski fight?
Jon Anik
(1:53 PM)
UFC 102 on August 29th.
E. Wade (Titusville)
Are you going to be able to control your emotions to do a broadcast after Penn dominates your boy Kenflow?
Jon Anik
(1:54 PM)
I'd be lying if I said I haven't thought about where my emotions will be after the fight. But I have no choice but to handle it professionally. I think it may actually be tougher to control my emotions if Kenny wins.
sammy ((chicago))
hahaha your boy ken-flo is gonna lose and every1 is giving you a hard time hahahaha
Jon Anik
(1:55 PM)
Hahaha. We shall see, Sammy.
David (SC)
Stop posting haters and give me an opion on Ben Rothwell joining the uFC. The HW division is not what it used to be.
Jon Anik
(1:55 PM)
Rothwell is a nice fighter. Just not a needle mover, or a legit contender in my eyes.
Chris (Ohio)
Why is everyone on Kenny's back? I think he has a very good chance to be champion. I definitely think BJ is not going to dominate him.
Jon Anik
(1:56 PM)
B.J. has picked up a lot of steam in the last few weeks. More than half of the fighters I talk to are picking Florian. Of course, they could be telling me what I want to hear.
Mason (Georgia)
Win or lose what will this fight do for Forrest?
Jon Anik
(1:57 PM)
Don't think there is any negative unless he loses in the first few minutes. He deserves credit for taking the fight, and I think he can still be a major factor at 205. Would love to see him rematch Rampage and fight Machida at some point.
sammy ((chicago))
who is your early favorite to win tuf next season it cant be kimbo right?
Jon Anik
(1:57 PM)
Roy Nelson. Maybe Wes Sims.
Clay (Charlotte)
Heard a replay of Dana on Adam Corrolla's podcast. They had an intesting conversation about the new group of athletes coming up that have trained specifially in MMA from a very young age, whereas before you would train in boxing/wrestling/etc. and have to learn the rest of the skills sets later. Thoughts? Excited about the prospect of more overall skilled MMA fighters?
Jon Anik
(1:59 PM)
MMA and its fighters have experienced a tremendous evolution over the last 5-7 years. The top-level guys still have their clearly defined strengths, but have really limited their weaknesses. I think we've already seen the results of fighter improvement. A lot more decisions, etc.
Jeremy (Atl)
how about Chuck vs Kimbo since they both have talked much smack about the other for Chuck's last hoorah?
Jon Anik
(2:00 PM)
You're not the first to bring it up, and I'm confident you won't be the last. I still think Chuck is done. And beating Kimbo doesn't do anything for him, except at the bank.
Nick (Minneapolis)
Speaking of Kimbo and TUF, do you think he will be the last pick? If so, what are the odds that he then proceeds to flip out, run at Rampage, and then get knocked out big a Rampage overhand right?
Jon Anik
(2:01 PM)
Great question. I think he will be picked pretty early on.
Kevin (chicago)
Where will the winner of TUF 10 stack up in the heavyweight division?
Jon Anik
(2:01 PM)
Part of it depends on who that winner is. But if it's a guy like Roy Nelson, with legitimate MMA credentials, he could face a top guy right out of the shoot.
Jim (Acton, MA)
Seeing that they have now folded... you think Dana White is going to try and sign Tom Attencio to fight?
Jon Anik
(2:02 PM)
Nope. The UFC is home for the best fighters in the world. And, with all due respect to the undefeated Atencio, he's not in that class.
Danny Rube (Chicago, IL)
Hey Jon, Hope FL treated you well. Where do you rank Soszynski in the 205lb division?
Jon Anik
(2:03 PM)
I guess that's why I'm so curious to see his fight with Vera. Soszynski has a wealth of experience from which to draw (fighting abroad, a bunch of top names), and seems to be hitting a stride.
Nate (Minneapolis, MN)
Full MMA live preview please! Also whats with snapple cap the last few months anik?
Jon Anik
(2:04 PM)
Rashad Evans will be live in-studio tomorrow. We will talk about Affliction's collapse, what it means for Fedor and others. Also some Tito Ortiz talk and a 'Beyond the Cage' piece with Miguel Torres.
Baumer (NYC)
Thoughts on Lashley going back to pro wrestling and splitting his time between TNA and training? Doesnt seem like the focus needed to be a champion.
Jon Anik
(2:05 PM)
When Lashley was in Bristol 2-3 months ago, he made it clear that he was going to do both, at least for the time being. Lashley is in his 30s and wants to capitalize financially. That said, once he signs with a major promotion, I expect he will stop the pro wrestling and put all of his focus on MMA.
Brendhan (Texas)
Speaking of Ortiz, what are your thoughts on him re-joining the UFC?
Jon Anik
(2:06 PM)
I say bring it on. I know back surgery is not always easy to rebound from, but I think he's got plenty left in the tank.
Snapple Cap (Bottle)
You share your birthday with at least 9 million other people in the world.
Jon Anik
(2:07 PM)
...including my twin brother and Tom Cruise. Good stuff.
Corey ((Ilion, NY))
Anderson silva vs GSP? near future?
Jon Anik
(2:07 PM)
Not in the near future. I'd say late 2010 at the very earliest.
Jon Anik
(2:07 PM)
Not in the near future. I'd say late 2010 at the very earliest.
steven (louisville)
when is bellator coming back and will it be on english speaking television?
Jon Anik
(2:08 PM)
Should have an answer within the next 2-3 weeks. I fully expect there will be a deal with an English TV outlet, and I hope to be on board.
Jeff (MD)
What have you heard about the proposed deal between ESPN (UK) and the UFC? That has to be a good sign for MMA Live to TV right?
Jon Anik
(2:08 PM)
I haven't heard anything more than you have, Jeff. Not sure there is a direct correlation between that deal and MMA Live. But it certainly wouldn't hurt our cause.
Andrew C. (Montgomery, AL)
Dude, you gotta a twin? Why didn't he host last week?
Jon Anik
(2:09 PM)
Haha. Because he was busy losing money with me at Jai Alai in Dania Beach, FL.
Rachel MMAHotStuff.com (San Francisco)
Looks like the LA Times has to back off their Fedor story! Negotiations taking longer perhaps? Twitter told me
Jon Anik
(2:09 PM)
Thanks for the update.
David (SC)
Can I get ESPN (UK) in the U.S.?
Jon Anik
(2:10 PM)
I don't believe so, no.
Jim (Acton, MA)
Thoughts on Miggy's comments on lack of compensation for Bantamweights and such?
Jon Anik
(2:10 PM)
Torres speaks his mind, and I give him a lot of credit for doing so. Most Zuffa fighters fall in line and don't air that stuff.
Austin (Ilion, NY)
Will lyoto machida stay undefeated for his career?
Jon Anik
(2:11 PM)
No. No one does.
Baumer (NYC)
Jai Alai is fixed!!! Come on Anik, thought you knew better
Jon Anik
(2:12 PM)
I think it's fixed, too. Even if a former Jai Alai GM swears it's not. My grandfather took me growing up, so I'm just trying to keep the tradition going. I still have yet to hit a trifecta box.
Andrew C. (Montgomery, AL)
Jai Alai is not fixed! My ex-wife's cousin did that and I am telling you he would rather die than lose a match!
Jon Anik
(2:13 PM)
Awesome insight. Love it.
Gil (Denver, Co)
How do you think Kimbo did on the Ultimate Fighter?
Jon Anik
(2:13 PM)
I think, based upon his demeanor and comments, that he won at least one fight.
Mike (LA)
Shouldn't Gray Maynard or Frankie Edgar get a shot at Penn/Kenny rather than Diego?
Jon Anik
(2:14 PM)
Well, both guys have accomplished more at 155. But, as you know, there are a lot of factors that go in to matchmaking. Money is near the top of the list, and Diego draws.
Baumer (NYC)
Better Jai Alai player: GSP, Silva or Lesnar?
Jon Anik
(2:14 PM)
GSP. I'd rather see him play safety for the Patriots, though.
Nate (Bloomington)
Hey Jon. Just a quick one here, do you think Anderson Silva's first loss in the UFC will happen on August 8th or on a later date?
Jon Anik
(2:15 PM)
Interesting way to try to get a premature prediction out of me. You almost got it!
Andrew C. (Montgomery, AL)
Jon, as of now, what in your opinion is the KO of the year? for me it is Hendo/Bisping.
Jon Anik
(2:16 PM)
That's in my top three, as is Jose Aldo's KO of Cub Swanson, and Jahir Reyes' ridiculous spinning backfist of Estevan Payan.
jason (Colorado Springs)
Will Bellator FC Season 1 be on DVD? Also UFNs, WECs, and Afflication?
Jon Anik
(2:16 PM)
I can only speak on Bellator. I do expect a DVD release of some kind.
Mike (Portland, Or.)
I'm sure you've been asked this before, but will you guys be broadcasting live from future MMA events? We'd love to have you here in late August.
Jon Anik
(2:17 PM)
MMA Live will be at UFC 101 next weekend. But as great as that Portland card is, I just don't think it's in the budget to get out there. I'm happy you guys are getting a great show. Overdue.
Jarrett (Louisville, KY)
Jon, Made it back from Wendy's and your still going. Gotta give you props for that
Jon Anik
(2:17 PM)
Thanks man. I love fast food, but I'm trying to cut it out because I look fat on TV.
sammy ((chicago))
k.o. of the yr has to be one of the many k.o. bellator had,man those were some good highlaghts
Jon Anik
(2:18 PM)
Yeah, Nick Pace's flying knee was also ridiculous.
Dustin (Portland)
Diego vs Florian or Penn? Which would be the more entertaining fight?
Jon Anik
(2:18 PM)
I think Penn-Sanchez might be a better match-up, but the history b/w Kenny and Diego alone makes that the more intriguing fight for me.
Brendhan (Texas)
Any opinion on Randy Couture saying he'd drop to 205 again if he had an opportunity to fight Machida?
Jon Anik
(2:19 PM)
He looks great, and certainly could do it. But it's not my expectation.
Snapple Cap (My desk)
When the moon is directly over you, you weigh less. You're welcome.
Jon Anik
(2:19 PM)
Time to position that scale under the moon.
Jon (Brookline)
Do McNeil's sources have any clue about a Roy Halladay trade?
Jon Anik
(2:19 PM)
He best be working on MMA and not MLB.
Jim (Acton, MA)
Do you think that Fedor could drop to 205 if he wanted to?
Jon Anik
(2:20 PM)
Not sure. I don't think he would, but I suppose he could.
Leo (Boston MA)
MMA legislation was passed by the Mass Senate when will see the UFC in Mass?
Jon Anik
(2:21 PM)
Still not a final step, Leo. The next vote (House-Ways and Means Committee) could happen soon, or not for several months. So goes politics. I still think you're looking at summer 2010 earliest, but I'm very confident it will get done.
Marc (Malden, MA)
Why is the start time for UFC 101 10:00pm? It's not in Vegas, it's in Philly, east coast, why can't we get an 8:00pm start?
Jon Anik
(2:21 PM)
That's pretty standard for UFC PPVs in the U.S. Gotta keep those West coast fans in mind.
David (SC)
Randy vs. Lyoto? ooohh I like the sounds of that.
Travis (Pensacola by way of Dallas)
Anik is right, Couture should drop to 205, but he won't.
Jeff (MD)
No disrespect to any of those other awesome KO's, but the drama leading up to Hendo/Bisping KO made it even sweeter.....
Jon Anik
(2:23 PM)
You're right. That was one of the bigger fights of the year, on paper. So it's probably my frontrunner. But sitting cageside for that spinning backfist...I mean...man. Sounded like a bomb went off.
sammy ((chicago))
everyone at the bar were chanting u.s.a u.s.a u.s.a. after the bisping k.o.
Jon Anik
(2:23 PM)
Just awesome. Having Hendo on the MMA Live set shortly thereafter was something I'll never forget.
Baumer (NYC)
Can we get more fighter chats? Always fun to get the insight, even for a short 15 minute chat.
Jon Anik
(2:24 PM)
Yeah, they are tough to schedule, and oftentimes guys don't put their all into it. But after UFC 101, we'll get Florian on here for sure.
Brian (Milwaukee, WI)
Gotta agree. All the crap Bisping said and did on TUF makes that the greatest KO of the year, and possibly ever.
Bill (Chicago)
I want to work in the MMA business, where would be a good place to get started?
Jon Anik
(2:25 PM)
You're in a great MMA city. There are so many different avenues. Try to hook up with a gym, get to know some of the fighters, and figure out exactly what you want to do.
Ryan Wahl (West Des Moines)
What's your take on Mayweather's ignorant remarks about "whites creating MMA because they can't box"? I love Miguel Torres calling him out from that.
Jon Anik
(2:26 PM)
When I covered boxing, Mayweather was always a gentleman. But his star has diminished a lot in my eyes. No reason to call out MMA other than insecurity. And yes, good for Torres.
Anthony (NYC)
Jon sorry about your bad bowling expedition last week. Are Fedor and his team really employees of the Russian Government?
Jon Anik
(2:27 PM)
Actually had a nice rebound bowling. Not sure what a good score is for an average guy. Final game I bowled a 160 with four strikes. I'll take it. As for Fedor and Russian government, that dynamic is beyond my reach.
David (SC)
Bill (Chicago). Free advise from me to you. Don't hook up with a clothing company that wants to get into fight promotion.
Nick (Minneapolis)
You and your twin in the cage, who wins?
Jon Anik
(2:28 PM)
Right now, I would say me. But when he's in top shape, I'd say him.
Ken (Pittsburgh)
Jon, How much credit and respect do you have for Dana White? He could have let Affliction flounder and fade away, but he's trying to set up a fight the fans want, even if the odds and business demands are against his better interest unless it gets done. You have to like that.
Jon Anik
(2:28 PM)
Dana White is a brilliant guy with an off-the-charts work ethic.
Jim (Acton, MA)
I know this is an MMA chat but what will you remember most about Vernon Forrest?
Jon Anik
(2:29 PM)
That infectious smile. He truly lit up the media room whenever he strolled in. Thanks for bringing that up. Another tremendous loss for boxing. Just terrible.
Dan (Raleigh, NC)
When does Dana start to seriously consider the womens side of MMA? After this super fight with Carano-cyborg?
Jon Anik
(2:30 PM)
There aren't enough big names to warrant starting a division, at least if you're the UFC. For Strikeforce and Bellator, I think there is greater value in promoting women's MMA. I don't think the UFC needs it.
Alan (Plantation, FL)
Jon, I think Floyd's remarks have more to do with him intetionally playing the villain in the hopes that more MMA fans will tune in to see him lose. I am a huge PBF fan, but that was a ridiculous comment.
Jon Anik
(2:30 PM)
Floyd is certainly smart enough to play that game. You're probably right.
Jon Anik
(2:30 PM)
Floyd is certainly smart enough to play that game. You're probably right.
David (SC)
Zuffa is right to avoid woman MMA. The depth is just not there period.
Daniel (San Diego)
Torres may have called him out, but he totally described Mayweather's style wrong, almost like he has never seen him fight.... Anyways will Nick Diaz have an opponent?
Jon Anik
(2:31 PM)
I noticed that as well. Talking about his KO power, etc. As for Nick Diaz, Jay Hieron will likely be the guy, unless something changed in the last few hours.
Jeff (MD)
I, for one, don't see any reason for the UFC to promote women's MMA. They have one drawable fighter and one big-name opponent for her....after that, there isn't a whole lot of drawing power. 5-10 years from now, maybe.....
Jon Anik
(2:31 PM)
I guess we are in accordance on that.
Jon Anik
(2:33 PM)
Alright guys, I've got a show to write. Thanks for the extended time today, and all of the great submissions. Don't forget- MMA Live at 3 ET tomorrow right here at espn.com with Rashad Evans live in-studio. And, if I didn't get to your question, try me on Twitter (Jon_Anik) or direct e-mail: jon.a.anik@espn.com. Until next week, be well and drive safely. -JA