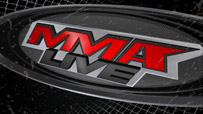 Welcome to SportsNation! On Wednesday, Jon Anik, host of ESPN.com's MMA Live, will stop by to take your questions!
A new episode of MMA Live, which debuted on ESPN.com and ESPN Mobile TV in May of 2008, airs every Thursday at 3 p.m. ET. MMA Live can also be seen whenever it fits your schedule. Just head to the MMA Live video hub on ESPN.com.
Anik started at ESPN in February of 2006 working for ESPN Radio, before moving over to the digital media platforms early in 2007. An avid MMA advocate and fan, Anik has hosted a boxing radio show in Boston for the last four years, covering more than 25 championship fights in Las Vegas and throughout the United States.
Send your questions now and join Anik Wednesday at 1 p.m. ET!
More Jon Anik: MMA Live | MMA index | Chats
Jon Anik
(12:54 PM)
Ever since UFC 91, we've been anticipating Kenny Florian's lightweight title shot against B.J. Penn. And UFC 101 is finally upon us! MMA Live hits the road to Philly after the show tomorrow. Just like UFC 100, we've got the Weigh-in Special for you Friday at 3:30 ET, and then pre and post-fight shows on Saturday, all live from inside the Wachovia Center. I'm here chatting with you guys for the next hour- UFC 101 predictions, WEC 42, Fedor...A ton to get to, so let's vent...
Jason (Ellicott City, MD)
Is it possible to see MMA Live in person if you do not have a ticket to UFC 101?
Jon Anik
(12:55 PM)
I know the Weigh-in is open to the public, but I would imagine the access to our set will be restricted. If you do go to the Weigh-in, ask around and see if they'll take you to the ESPN set. We'll be there.
Kyrk (Irvine CA)
Do you subscribe to the logic that Fedor doesnt not want to fight Brock Lesnar? I don't, they said the same thing about Tim Sylvia a few years back. I think Joe Silva said Fedor didn't want to fight Sylvia for the belt right away... which was just BS.
Jon Anik
(12:58 PM)
There are a ton of factors as to why Fedor signed with Strikeforce and not the UFC. We don't truly know what drives Fedor b/c he doesn't speak English. But based upon what I hear was a huge monetary offer from the UFC, I don't think money is at the top of his list. Also have to wonder how much he cares about his MMA legacy, which, like it or not, would be incomplete if he doesn't fight in the UFC. And Kyrk, I have to think part of his hesitation had to do with Brock Lesnar. Not to say that Fedor couldn't beat him, b/c he certainly could. But I wouldn't be surprised if Fedor wasn't in a huge rush to fight Lesnar.
Marc (Philly)
Jon - we are so pumped for UFC 101 Sat night! Being our first time at an MMA event what should we expect as the difference watching live vs. on TV?
Jon Anik
(1:00 PM)
I share your enthusiasm, Marc. I think you will be amazed at the high-level of the UFC's in-house show. A huge component to any live event is how they cater to the live audience, and I'm not sure anyone in the sports business does it better than the UFC. It's an absolutely electric show from the outset. Enjoy...
Dana White Nevada [via mobile]
Truth be told only one white guy with a bald head is allowed to hog the UFC spotlite nd that's me Fedor...Got it Anik...btw I'm pullin for Penn bc he looks like a beast durin his ufc countdown show last nite
Jon Anik
(1:01 PM)
Haha. B.J. Penn looks like he trained for the fight of his life. I still like Kenny to get it done, though. Kenny has been training hard non-stop for almost three straight years. Very few setbacks, and marked improvement in all facets of MMA. August 8th will be Florian's night.
Charlie (Philly)
More likely to be fight of the night at UFC 101 - one of the two main event fights or Neer/Pellgrino?
Jon Anik
(1:02 PM)
I think Penn-Florian will be the Fight of the Night. The Neer-Pellegrino match-up is very intriguing, though.
Kevin (Middletown, Ohio)
Do you think Forrest Griffins care-free mentality gives him an edge in his fights?
Jon Anik
(1:03 PM)
Forrest may give off an insouciant vibe, but on fight night, he is a very focused individual. I think his ability to stay loose and not take himself too seriously helps him during training. Not sure it will help him against Anderson Silva.
Ben (Columbus)
While I am not discounting that Overeem, Werdum, and Rogers are decent opponents for Fedor, how can anyone make an argument (like Jake Rossen) that Strikeforce poses better match ups for him the UFC?
Jon Anik
(1:04 PM)
I totally agree with you, Ben, and disagreed with Jake. I can list six UFC heavyweights right off the bat that I would love to see Fedor fight: Lesnar, Mir, Couture, Carwin, Velasquez and Kongo. The only Strikeforce match-ups that intrigue me are Overeem and Rogers. That's it.
Kristian RSE'S (Bayside, NY)
Jon, Any chance Lashley signs with UFC by end of 09? Will they get him to squash potential Strikeforce-Fedor challengers? Also, when Shogun beats Machida, will you convince Kenny to turn the "Hellbows" to "RSE'S?" -Best MMA show pund for pound- keep it up!
Jon Anik
(1:05 PM)
Thanks, Kristian. I don't think you'll see Lashley sign with the UFC or Strikeforce by year's end. I think he is biding his time and focused on improving as a mixed martial artist. From the moment I met Lashley, he has remained consistent in only wanting to take on the best when he is ready.
jackson (ia)
Hey Jon...before the Fedor-bashing begins, let me ask why Dana isn't getting more heat for this. The story that ran on ESPN blantanly stated that Dana and the UFC have a much bigger budget, and have MUCH bigger profits than Strikeforce...so why couldn't he have let go of a little of it to land the best fighter in the world? Seems to me like Dana could've gotten it done but he doesn't want to let go of anything in his pockets...
Jon Anik
(1:07 PM)
Jackson, I firmly believe Dana and the UFC presented a tremendous financial offer to Fedor. As stated previously, I think there are a lot of factors as to why a deal didn't come to fruition. But I blame Fedor, not the UFC.
Tj (Ontario, Canada)
Hey JA, just wondering on your thoughs of Couture vs Nog i have nog with the sub
Jon Anik
(1:09 PM)
I'm curious where Randy's head is, given the divorce and everything else that is on his plate. But if Randy is right, I think he'll get past Nogueira by unanimous decision. I saw Big Nog at UFC 100 and he had a noticable limp. I think the miles have finally caught up to him.
Jason (Orlando)
How happy are you to see that Ace - Hendo is not the main fight at 103 anymore?
Jon Anik
(1:10 PM)
A good example of the UFC listening to its fans. That main event made zero sense in terms of the purity of the sport and competition. It would've been made strictly for financial reasons, and I'm thrilled the UFC recognized something needed to be done.
Guilherme (São Paulo, Brazil)
Jon, I'm back in the chat. I'm currently in Philly and I will be at UFC 101. It will be my first UFC event. Any tips?
Jon Anik
(1:10 PM)
Get there early. It's a tough ticket, and worth soaking it all in. Hope to run into you and other regular chatters in Philly.
Kasey (NJ)
Who do you have in the Almeida- Grove fight?
Jon Anik
(1:11 PM)
I think Kendall Grove will finish Almeida. Mostly based upon where I think each fighter is at this stage of their respective careers. Grove is a slight underdog at last check.
Steve (MPLS)
Jon, who will be Brock's next opponent?
Jon Anik
(1:11 PM)
There are a few possibilities. But I still believe it will be the winner of Couture-Nogueira.
Chris (Ohio)
Hey Jon, what fight is your lock of the night at UFC 101? Including the prelim fights I am leaning towards Leites.
Jon Anik
(1:12 PM)
Thales Leites looks to be a pretty safe bet. But I really like Kendall Grove in this spot. And I don't think it'll take very long, either.
Charlie (Philly)
Does the Bellfort - Franklin main event really make sense either?
Jon Anik
(1:13 PM)
Good question, Chuck. I think it makes more sense than Hendo-Franklin. I'd prefer to see Rich fight Luis Cane (not healthy) or another light heavyweight, since that's the title track he would like to get on. But at least this fight will answer some questions, specifically about Vitor and how ready he is for the top UFC 185ers.
Sal (Vegas)
Who do you like in the Penn/Florian fight and why?
Jon Anik
(1:15 PM)
I know you all expect me to pick Kenny b/c he's a friend, and of course I have much more inside knowledge of Kenny's preparation than B.J.'s. But I truly believe Kenny has what it takes to get it done. I think his chin, although not tested a ton, will hold up, and his power/striking remains underrated. It's hard for me to envision either guy getting finished, especially by a submission. I'll say Florian by unanimous decision.
Dan (Iowa City)
Jon- I was watching reruns the other night and saw Sokoudjou fight. He was fun to watch and looked like a dangerous fighter. Have you seen him fight, and if so, what did you think?
Jon Anik
(1:16 PM)
Certainly has some skills, but needs to round out his game. An exciting fighter to watch when he is on, but when he fought stateside, he got exposed a bit.
Travis the Texan (Pensacola)
With Henderson/Belfort happening it looks like the Marquardt/Maia winner will get Silva first, both are deserving.
Jon Anik
(1:17 PM)
Belfort is actually fighting Rich Franklin, which would put Henderson in line for the next title shot opposite Anderson Silva. And in my opinion, that is well-deserved.
Matt (NYC)
Jon - Favorite time of the week. Can you rank the UFC divisions in terms of total talent. Thanks.
Jon Anik
(1:17 PM)
That's a loaded question, Matt. But I'll give it a go. 1) 155 2) 205 3) 185 4) 170 5) Heavy
Bradley (Regina SK CAN)
Based on your prediction.. is this the last time we see BJ Penn in the octagon?
Jon Anik
(1:18 PM)
So hard to say. But I find it hard to believe B.J. would hang 'em up after a loss to Kenny Florian. He remains, far and away, the biggest name at 155, and would still deserve a rematch. I don't think retirement is in his near future.
Scott (Des Moines)
Des Moines guy back... Who you got Neer or Pelligrino??
Jon Anik
(1:19 PM)
Hard to pick against Pellegrino, but I just think Neer has the better overall game, and will find a way to get it done. One of the more intriguing match-ups on the card for sure.
Mike (Fort Lee)
With Dana White saying the Mayweather/Marquez fight is not the fight people want to see, they want to see floyd vs manny, how would he respond when people say fedor and lesnar is the fight everyone wants to see and hes not putting it on. Whether you blame fedor or not, the fans are the ones who are hurt and dana is not providing the biggest fight in mma
Jon Anik
(1:21 PM)
Just not sure what exactly you would like Dana and Lorenzo to do at this point. The UFC has worked way too hard to just forfeit major profit portions to M-1 Global. They offered Fedor a huge amount of money. It takes two.
Brian (New York)
Was Almeida intending to drop down to 170 after the Grove fight? If so, how do you think he would fare?
Jon Anik
(1:21 PM)
Yes. And I think that's where he needs to be to be competitive.
Benny (Richmond,VA)
Do you think that Amir will finally live up to the hype of the TUF winner?
Jon Anik
(1:21 PM)
I think he will beat Hendricks, but I'm not sure I see him as a future welterweight contender.
Ron (Texas)
Will Check Liddell ever fight again?
Jon Anik
(1:22 PM)
I fluctuate on this topic. Right now, I would say Chuck is done competing. Of course, I wouldn't be shocked if he tried to find one more high note on which to go out.
Scott (Des Moines)
Do you see Strikeforce having staying power in the MMA game?
Jon Anik
(1:23 PM)
I do. I think they have gone about their business in the right way. Most of their decisions on fighters and match-ups have panned out. Will they ever go toe-to-toe with the UFC? I doubt it. But that isn't necessarily the goal.
Bradley (Regina SK CAN)
Amir's got too much heart to count out! He is a mini-Forrest
Sam ((Chicago))
do you think forrest is going to make it past the 3rd round?
Jon Anik
(1:24 PM)
It's only a three-round fight, with no belt on the line. And I expect it to go the distance. So yes.
Greg (NY)
Hey Jon, thanks for the chat. Do you see either of the main events going to a decision or will it be a knockout/submission win?
Jon Anik
(1:25 PM)
I think both main events have the potential to go the distance. A lot of folks are predicting Silva to finish Forrest Griffin, but I think that's a whole lot easier said than done. If Forrest is patient, he can certainly last 15 minutes.
Mason (Georgia)
Do you really think the 170 division is weaker than the rest?
Jon Anik
(1:25 PM)
I think the UFC has almost all of the best welterweights in the world under contract. I only slotted it there b/c there aren't a ton of obvious No. 1 contenders right now. To answer a question like that, some division had to be slighted.
Jason (Owosso, MI)
I've noticed that ESPN the Mag gives lots of love to MMA! thanks!
Jon Anik
(1:26 PM)
Keep it coming!
Pete (St. Louis)
Jon, what are your thoughts on Joe Lauzon? I thought he fought Kenny pretty well (despite the eventual KO) but has fought well since. Do you see them having a rematch in the near future?
Jon Anik
(1:27 PM)
I know Joe Lauzon would relish the chance to avenge that loss. But I thought Kenny really picked him apart, and just overpowered him last April. Should Kenny lose to B.J., a rematch with Lauzon could make sense down the line, perhaps as a headliner for a Boston card. But right now, I don't see it. Not sure Florian has anything to gain.
Wade (Titusville)
How would I go about getting a job in the UFC or something similar to what you do?
Jon Anik
(1:28 PM)
It's been a long road here for me, Wade. Just start covering MMA in some capacity and hopefully the experience eventually leads to an opportunity. Once that opportunity materializes, you just gotta be ready to seize it.
Brian (New York)
If Dana really wants to spite Fedor, why not sign either Overeem or Rogers? Fedor will have no fights and Strikeforce would fold, don't you think?
Jon Anik
(1:29 PM)
I guess signing away some of Strikeforce's top heavyweights could be a strategy. But at this point, I think the UFC is so tired of dealing with Fedor and his people that I don't think it'll ever happen.
Brad (Madison, WI)
Who gets Fedor first in Strikeforce and does the Dream co-promotion mean a possible NYE fight between Fedor and Barnett?
Jon Anik
(1:30 PM)
I hope Brett Rogers gets the first shot. I think he has the best chance to beat Fedor among the Strikeforce heavyweights currently under contract. I think Rogers has ridiculous power.
Jeff (MD)
Aside from the main events, which fight are you most looking forward to on the card? I think the Barncat and Howard has the potential to be a really good fight.
Jon Anik
(1:31 PM)
Yeah Jeff, that's probably the one that stands out to me. Tamdan has a lot of tools and size at 170. But to be frank, I don't think the UFC 101 card has a whole lot of depth.
Jason (Owosso, MI)
Jeff in MD --- seriously??? Don't ALL fights have the potential to be really good fights???
waterford (CT)
is it dana white's fault fedor didn't go to the ufc?
Jon Anik
(1:32 PM)
Certainly not in my opinion. Everyone is gonna believe who they want to believe.
Tom (savannah)
Fedor's manager is also the president of M-Global with that said I think Fedor have bad management going into the UFC deal.
Jon Anik
(1:33 PM)
I still have to believe that, if Fedor truly wanted in the UFC, it would happen. The language barrier makes it difficult to determine his true intentions. But make it happen! I would think he'd want to challenge himself in the best promotion in the world.
Andrew (Newfoundland)
Any news on Gegard possibly signing with the UFC???
Jon Anik
(1:34 PM)
You won't hear anything on Mousasi until after he fights Babalu on August 15th. And, if he wins, I find it hard to believe he would bolt as the Strikeforce LHW champion.
Evan (Dallas)
I know Kenny is your buddy but picking him over BJ is a little ridiculous don't you think? BJ has never been knocked down by a punch and Kenny doesn't have the wrestling GSP has to take BJ down. How do you figure Kenny has a chance other than saying he's been training hard? Thanks
Jon Anik
(1:35 PM)
Thanks for the question, Evan. I am certainly not the only media member who is picking Kenny Florian in the fight. There are also several fighters, including Rashad Evans, who are backing Kenny in this spot. Florian's wrestling has improved a ton- He's enlisted Harvard wrestling coach Muzaffar Abdurahkmanov, who's done a great job. And Kenny hasn't been knocked out since 2005, when he was a completely different fighter. I expect a very close fight.
Sammy ((Chicago))
easy evan jonny boy is being a homer jk!!
Corey (Baltimore)
I would think the sooner that Fedor fights Brock the better for Fedor, as Brock is improving every day and is still a relative amateur skills wise.
Jon Anik
(1:36 PM)
Most people would agree with you that it's better to get Brock now. I'm just not sure how long Lesnar will be around. I'd say maybe 3-4 more title defenses/fights, and then he'll hang 'em up.
Frank Mir (Las Vegas)
Note to any challengers... for any title... I trained really hard too.
Isaac (Denver)
How many posts do you have to sift through that we don't see?! Thanks for taking the time!
Jon Anik
(1:38 PM)
Hey Isaac. Each week, we get anywhere from 400 to 1200 questions. I see a lot of them, but inevitably there are some posts that I never see. Just try to answer as quickly and efficiently as I can.
Shabby Sheik (Sacramento, CA)
I know you get this all the time but with all the media coverage of UFC over last month, what is the latest with MMALIVE on ESPN TV either on the Deuce or whatever..
Jon Anik
(1:39 PM)
I wish I had something for you, Shabby. I do think it'll happen someday. Just have no idea exactly when. All I can say is that I hope ESPNEWS chooses to simulcast our live Weigh-in show at UFC 101, just as they did with UFC 100.
Jonathan (Northern VA)
Rumored fight between Spencer Fisher and Joe Stevenson... who ya got? I like Fisher due to his far superior striking, but he did just open his own gym and training hasn't been very consistent.
Jon Anik
(1:40 PM)
That's some good information. Great fight on paper. The back-to-back losses to Florian and Sanchez seem to have really invigorated/re-focused Joe Daddy.
Dan (Chicago)
Jon,whats next for GSP? when do you think he will fight again?Also, when do you think the UFC will come back to Chicago?
Jon Anik
(1:40 PM)
Not sure about the timetable for a return to Chicago. As for GSP, I think his next title defense will be on the year-end show against the Swick-Kampmann winner (UFC 103).
Hayden (Utah)
Fisher? For reals? He aint that great man.
Jon Anik
(1:41 PM)
Randy Couture thinks otherwise.
Don (San Francisco)
What current non-MMA athlete do you think would make a good MMA fighter? Sport?
Jon Anik
(1:42 PM)
We get this question a lot, Don. And there are a whole lot of candidates. How about the 49ers Patrick Willis?
Bradley (Regina SK CAN)
Get ready to see a stand-off with Diego after the main event on saturday. YES!
Jon Anik
(1:42 PM)
Yup. We should have Sanchez on one of our MMA Live shows. He has already confirmed that he will be invited inside the Octagon after Penn-Florian.
Jason (Owosso, MI)
TO would be a GREAT MMA fighter. Get ya popcorn ready!
Jon Anik
(1:43 PM)
Quite possibly. Is he mentally tough enough, though? I'm not sure.
Erik (Phoenix,AZ)
Jon, 3-4 more title defenses/fights for Brock? why do you think he will hang em up?
Jon Anik
(1:44 PM)
There won't be much left to prove, and he has more than enough money. I think, quite frankly, he is already proved a good portion of what he set out to: most notably, that he is one of the most elite athletes in all of pro sports, and he can get it done on a 'real' stage like the UFC.
The_Meach (Olympia, WA)
As a Rampage fan, I'm honor-bound to hate Rashad...but his impressions last week on the Live had me rolling, and starting to like the guy. !!!Who do you think is funnier, Rampage or Rashad?
Jon Anik
(1:46 PM)
Rashad was awesome on MMA Live last week. His reaction when his mother came on the show unexpectedly was priceless. But Rampage is hysterical 24/7/365. It's a tough call.
John (Sioux Falls, SD)
Amir hasn't fought in over a year, is this a dangerous fight for him coming back after this long of layoff?
Jon Anik
(1:46 PM)
Every fight in the UFC is dangerous, especially when facing a layoff. But Amir is a smart dude, and you have to expect he has used the time off to his advantage.
Brendhan (Texas)
Getting flooded with questions today, eh? I'd complain about not getting any questions answered but I'm glad to see MMA interest at warp speed.
Jon Anik
(1:47 PM)
Exactly, Bren. I went back in the queue to plug this post out. When we started this chat, we got 100 questions per week. Now, I might have 100 when I enter the chat room. A sign of more good things to come. And I thank you all for the loyal participation.
MMA Live Chat (Bristol)
Snapple Cap?
chris (portland,or)
How does a matchup of Thiago Alves .v. Rumble Johnson sound? That would be a great violent fight and both guys could really use taht win.
Jon Anik
(1:48 PM)
No complaint here.
John (Victoria BC)
What's the ufc's deal with Rich Franklin? He is a great fighter, projects a really good image and was a strong champion. His only flaw that I can see is that he couldn't beat Silva. So he moves up to fight at LH and seems to be getting fights that make no sense for him. Henderson (winner to fight Bisping at MW), Wanderlei at catchweight, Henderson again?, no wait its Belfort at catchweight. Why no love for Ace. Shouldn't he have been 2-3 wins at Light heavy away from a title shot? How do these fights help him? I'm confused.
Jon Anik
(1:51 PM)
I agree, John. Even though Franklin is making a lot of money and headlining a lot of cards, he is not facing guys that will put him in position to compete for the LHW title. It's cases like Franklin's that make me think MMA is not the purest sport in the world. Because in every other major pro sport, the athletes control their own destiny, not management.
Snapple Cap (My Desk)
Animals that lay eggs dont have bellybuttons, you're welcome.
Jon Anik
(1:51 PM)
Wow. Not sure where to go with that one. But thanks, I guess.
Nick (Minneapolis)
I hooked my computer up to my TV at home, and watched MMA Live on the TV. It was great, it was like your show was finally getting the respect it deserves!
Jon Anik
(1:51 PM)
Hahahaha. Awesome. That's great to hear. Nothing like McNeil in HD.
Mills Lane (chat ref)
John, scale back the novel questions. I'll call this chat at a moments notice, don't test me.
Jon Anik
(1:52 PM)
Haha. You are right. The shorter the question, the better chance it will get answered.
Brian (Philly)
Jon - predictions for WEC on Sunday?
Jon Anik
(1:53 PM)
Because of time's sake, I'll just say that I think Torres will absolutely destroy Bowles. If you want another specific prediction, ask away.
Chris (Chicago)
Do you think Fedor will ever be in the UFC?
Jon Anik
(1:53 PM)
No.
Jonathan (Northern VA)
You think Big John will ever referee for the UFC again?
Jon Anik
(1:53 PM)
Yes.
Andy (Ventura)
Is Henderson-Silva a done deal if Silva beats Griffin?
Jon Anik
(1:53 PM)
Not a done deal, but certainly the expectation of everyone in the industry.
Steve Mazagatti (Las Vegas)
Get the hell out of this MIXED MARTIAL ARTS chat, Mills! The 'stache has spoken!
Jeff (MD)
You taking your girlfriend to the event this weekend? Is she into MMA hardcore yet?
Jon Anik
(1:54 PM)
Yes, my girlfriend will be taking in her first UFC show this weekend. Also am flying the twin brother up from Florida to support Ken-Flo.
Brock (Minnesota)
Watch it Steve, or I will punch your mustache right off your face!
Doug (Orange County, CA)
Nick Diaz vs. GSP- Would Nick have a chance?
Jon Anik
(1:55 PM)
I've said many times before that I think Nick Diaz has the best chance of any current welterweight to hang with GSP. Apologies to Swick, Mike.
Hayden (Utah)
Who is your best buddy that is a pro fighter?
Jon Anik
(1:56 PM)
Florian, without question. Also pretty close with Miguel, and looking forward to catching up with Stephan Bonnar this weekend. I like Mir. Just not sure Mir likes Anik. Haha.
Brian (New York)
Any chance Kenny busts out the samurai outfit this time for UFC 101? If not, can you bust out the outfit on MMALive?
Jon Anik
(1:56 PM)
Hahaha. They won't even let me sport a beard. Mullets for Torres (and Florian, for that matter) are fine, though.
chris (Porltand, OR)
Has sweetie told you his entrance music for this week yet?
Jon Anik
(1:57 PM)
Yes. But I'm sworn to secrecy.
Guilherme (São Paulo, Brazil)
Actually, wouldn't it make more sense to put Ortiz against Franklin at UFC 103?
Jon Anik
(1:57 PM)
Yes. But Tito has just begun training again following back surgery. He won't be ready until later in the year, at the earliest.
Jon Anik
(1:58 PM)
Sorry about the pace today, fellas. I keep getting booted out of the chat room!
Kenny Florian (Floiran Martial Arts )
Does your brother have a man-crush on my brother?
Jon Anik
(1:59 PM)
Definitely not. He's predicting B.J. Penn to beat you.
Isaac (Denver)
True or False: Tito will fight for the UFC title again in his career.
Jon Anik
(1:59 PM)
Good question. I will say true. I think Tito definitely has something left. And because of his name and star power, he'll only need a win or two to get back in the mix.
Jeff (MD)
Buy/Sell: Post-fight staredowns?
Jon Anik
(2:01 PM)
Saw that question earlier, and am glad you posted it again. I sell big time. The fact that, if Kenny wins, Diego Sanchez will be brought into the Octagon to steal his thunder really bothers me. But in fairness, Bellator did it after all of its tournament semifinals. So I'm not just calling out the UFC.
Nate (Minneapolis, MN)
Mcneil is a better twitter-er than you
Jon Anik
(2:02 PM)
Yeah, the dude is on there all the time. My bosses are following me on Twitter, so I have to keep it closer to the vest. But I'll try to post more often. Certainly will be posting plenty of updates this weekend from UFC 101.
Collin (Rockford, IL)
Of all the recent TUF winners (say seasons 7, 8 and 9), who do you think has the most staying power in the UFC?
Jon Anik
(2:02 PM)
I really like Ryan Bader. Of course, injuries have already begun to wreak havoc with his career.
terrence (hyc)
carano or cyborg?
Jon Anik
(2:03 PM)
Cyborg. I think she might finish Gina in the first or second round.
Ryan (Tillsonburg, ON, CAN)
If Kenny and Forrest both lose I'm blaming Dr. Phil.
Jon Anik
(2:03 PM)
Ha. Me too.
Nik (Calgary, AB)
What are the odds of a Bobby Lashley / Fedor fight in '09 or '10
Jon Anik
(2:03 PM)
Ain't gonna happen in 2009. 2010 is a more likely possibility.
Brendhan (Texas)
Have you already thought up your toast for the afterparty when raising glasses with the new Lightweight Champion?
Jon Anik
(2:05 PM)
The city of brotherly love closes down at 2 AM. And I'll be on the MMA Live set until 2:30 AM. But my toast will involve his brother, Keith. Keith is Kenny's head trainer but DellaGrotte gets all the love. DellaGrotte is the man, but Keith Florian deserves his due.
Nick (Minneapolis)
If Cyborg does take Carano out early I hope she does it with a submission. Don't hurt Gina's face!
Jon Anik
(2:05 PM)
Exactly.
Henry (Miami)
Does ufc 101 hurt wec on Sunday
Jon Anik
(2:06 PM)
No doubt about it. We've been chatting for over an hour, and I've had three questions total on WEC 42. But, as WEC execs have put it recently, if we increase our volume of shows, it is inevitable that we will have fight cards the same weekend as the UFC. As Bill Belichick would say, it is what it is.
Eli (Moline)
who do you think the hottest octagon girl is?
Jon Anik
(2:07 PM)
Arianny in a landslide.
Adam (Provo, UT)
Jon,Would you agree with Dana White's comment that the best heavyweights are in the UFC? Or are the best for Fedor found in Strikeforce/everywhere else?
Jon Anik
(2:07 PM)
Yes, I agree with Dana. The best crop of heavyweights, top to bottom, reside in the UFC.
Jeff (MD)
Do you think the UFC should do a better job of promoting WEC? During the events, you see plenty of promo's for upcoming UFC events but hardly any if ever for the WEC.
Jon Anik
(2:08 PM)
Good point. I'm sure they have their reasons, though. You have to think it's been discussed internally.
Brendhan (Texas)
Hottest Octagon girl of ALL-TIME? Let's not forget Rachelle Leah and Ali Sonoma.
Jon Anik
(2:08 PM)
Arianny still tops my list. One man's opinion.
Eli (Moline)
do you play alot of ufc undisputed? if so who you like to fight with the most?
Jon Anik
(2:09 PM)
I played it the day I bought it and haven't played since. Not enough time these days for video games. And my girlfriend smokes me anyway.
Brendhan (Texas)
Can't argue. Check out Arianny's Twitter sometime...for journalistic purposes, of course.
Jon Anik
(2:10 PM)
Been there, done that.
David (SC)
You say Brock will hang em up at a young age. I am not sure. He really seems to love competition, training, that feeling from victory. Those things can't be replaced by deer season.
Jon Anik
(2:11 PM)
Well, he's not that young. And you'd be surprised how much easier hunting is on the human body.
Collin (Rockford, IL)
Saying Fedor is the best heavyweight in the world is like saying the best golfer in the world is some shmuck dominating the Hooters Tour.
Jon Anik
(2:11 PM)
I, too, would like to see him test himself in the UFC.
Will (Grand Rapids, MI)
Can you help me understand the proposed alliance between DREAM and Strikeforce? I don't understand how it would work and thought you were the perfect guy to enlighten me.
Jon Anik
(2:11 PM)
Watch MMA Live tomorrow. I'll let Strikeforce C.E.O. Scott Coker handle that one.
Jonathan (Northern VA)
JA, I have a really strong feeling that Brock will be the next Tito. He brings in sooo much money. He is going to think he deserves a much larger share? Do you agree?
Jon Anik
(2:13 PM)
Brock is a humongous man, and perhaps an even bigger draw. The UFC already takes good care of him. Not sure he's the type to force their hand, but we'll see.
Jon Anik
(2:15 PM)
Alright, guys. As our coordinating producer stands over my shoulder, I am late for a production meeting. Stephan Bonnar live in-studio for MMA Live tomorrow. And then Bonnar and Randy Couture on set Friday and Saturday at UFC 101 in Philly. Can't wait for a great week of coverage. Until next week, enjoy the fights. Be well and be safe. -JA