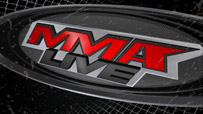 Welcome to SportsNation! On Wednesday, Jon Anik, host of ESPN.com's MMA Live, will stop by to take your questions!
A new episode of MMA Live, which debuted on ESPN.com and ESPN Mobile TV in May of 2008, airs every Thursday at 3 p.m. ET. MMA Live can also be seen whenever it fits your schedule. Just head to the MMA Live video hub on ESPN.com.
Anik started at ESPN in February of 2006 working for ESPN Radio, before moving over to the digital media platforms early in 2007. An avid MMA advocate and fan, Anik has hosted a boxing radio show in Boston for the last four years, covering more than 25 championship fights in Las Vegas and throughout the United States.
Send your questions now and join Anik Wednesday at noon ET!
More Jon Anik: MMA Live | MMA index | Chats
Jon Anik
(11:58 AM)
Great to be back with MMA Nation. Still digesting everything that went down this weekend at UFC 101 and WEC 42. Thanks for joining me an hour early. Back to the regular 1PM ET slot next Wednesday. Alright, I got plenty to say, so let's vent.
Ben (Baltimore)
Yo JA, love the show, love the chats. It seems to me that the champions at all the weight classes in the UFC are significantly better fighters than any potential contenders. Which belt do you think is the most vulnerable, and who do you see taking it?
Jon Anik
(11:59 AM)
It's a common theme after what we saw this weekend. I don't think Lyoto Machida is vulnerable per se, but because that division is so stacked and the belt changes hands so often, I think he could be the first to lose the title. To who? Maybe Shogun.
Jason (Ellicott City, MD)
Did someone get a 40 time on Forrest Griffin's exit?
Jon Anik
(11:59 AM)
4.7, but I thought it was even quicker.
Joe (CA)
Did Griffin take a dive?
Jon Anik
(12:00 PM)
No. He just felt Anderson's power and accuracy and was trying to avoid further (potentially career-threatening) damage.
Jason (SF)
Mir, Bonnar, Torres, and Florian all got beat up. MMA live curse? Is Randy doomed?
Jon Anik
(12:01 PM)
Hahaha. It's certainly been a rough go of it of late for our MMA Live analysts. But when we started the show, all of our fighters won, and no one said anything. I am confident Couture will get us untracked at UFC 102.
My Clock (My Computer)
You are late!
Jon Anik
(12:01 PM)
We started at 11:57 AM. You're late.
Jennie (Alabama)
RUN FORREST RUN!!!
Stephen (England)
Hey Jon, how is Kenny doing emotionally? After such a build up it's got to be hard to have a fight end like that. Also, should we just do away with P4P rankings and refer to Anderson Silva as the best fighter ever?
Jon Anik
(12:03 PM)
No way to sugarcoat it, Stephen. This one hurt Kenny quite a bit. As a friend, it's just frustrating that he didn't put forth a better performance. That just wasn't Kenny Florian in there. BJ Penn deserves a ton of credit, but Florian's hands abandoned him, and he just couldn't get anything going.
Trevor (Texas)
You forgot about Mir as well...MMA Live curse is just like the Madden curse...lol.
Jon Anik
(12:03 PM)
Haha. There is no curse!
Jason (Ellicott City, MD)
Did Griffin steal Kflo's suggested entrance music from a few chats ago?
Jon Anik
(12:04 PM)
Nope. If you really want to know, Frank Mir stole Kenny's song. Mir came out to Kanye West's 'Amazing' at UFC 100.
Adam (Provo, UT)
What do you make of the Fedor/Mousasi exhibition fight?
Jon Anik
(12:04 PM)
I really could not care less about these exhibitions. It's intriguing that two of the top MMA fighters will square off, but with nothing on the line, get me my who cares folder.
Marc (Malden, MA)
We were made to think Florian had improved his boxing skills, but it sure didn't seem so and he only threw about 5 non-clinch punches the entire fight. Also, he seemed really scared of Penn's punching power.
Jon Anik
(12:06 PM)
Kenny certainly felt BJ's power near the end of the first round and I thought he was a little bit hesitant thereafter. I just think Florian was flat and his hands abandoned him on fight night. It's such a tough sport, ya know. You train so hard and you have one night to be 'on' and, if you're not, there's no second chance.
Charlie (Philly)
How did you like your weekend in Philly? I tried to stop by but there was no way to get to you guys.
Jon Anik
(12:07 PM)
It was great to have a UFC PPV on the East Coast. I just wish the great sports fans of Philadelphia got a better card. The co-main events saved the card. Everything beforehand was uneventful, except for a few fights in the crowd.
D'Arcy (I'm backkkkkk) [via mobile]
I told you I would make my chat return today and I won't disapoint. HUGE news from the pop culture world. First Tonya Harding and now Oksana Baiul. Rumors are swirling she's eager to embark on an MMA career. Your reaction?
Jon Anik
(12:08 PM)
Yes! So honored to have you grace us with your presence. Oksana Baiul is kind of attractive, no? Oh, you asked about MMA. The more the merrier.
Jason (Ellicott City, MD)
I'm going to need you to comment on Porcello's take down defense on Youkilis.
Jon Anik
(12:08 PM)
Hahaha. I voiced the highlight for espn.com. Go check it out. I mentioned Porcello's takedown defense. And I'm a Red Sox fan. But had to give credit where credit was due.
RJ (Boston)
Florian couldn't get his game going, much like Penn couldn't get his going against GSP in his last attempt... Think Kenny would fare better in a rematch, or is Penn really just that much better (which is what I think).
Jon Anik
(12:10 PM)
I'm not sure there are a whole lot of people pining to see a Penn-Florian rematch. I do think there is a talent gap there. But I don't think it's that big. Again, just disappointed for Kenny that he wasn't 'on', b/c had he been, the fight would've been closer.
Greg (NY)
Hey Jon, thanks for the chat. The MMA live curse begins with this weekend. What is Ken Flo next opponent do you think. Also what do you make of Anderson Silva not wanting to fight Dan Henderson? Thanks again
Jon Anik
(12:12 PM)
I think Kenny's next opponent will be Frankie Edgar. Unless, of course, the UFC decided to take the Sherk-Tibau fight off the table at UFC 104. Then, they could have the Florian-Sherk rematch in November. As for Anderson Silva, I don't think he fears Hendo as an opponent, and they will fight again. There are only three names at 185 for Silva, and he's already beaten two of them.
JP (Columbus, OH)
Jon, have you changed your mind on Round 2 since Saturday? Randy and Stephan couldn't believe you gave it to Penn.
Jon Anik
(12:13 PM)
I respectfully disagree with Bonnar and Couture. I gave all three rounds to BJ Penn, as did all three judges cageside. Kenny was the aggressor at times and controlled the cage, but BJ landed all the appreciable shots. As much as it may pain me to say it, I thought it was all Penn.
Sonny (Chicago,IL)
So whats up with Nick Diaz? Steroids? Weed? Dumb?
Jon Anik
(12:14 PM)
I have no idea. What a disappointment for Strikeforce. That card went from being one of the best of the year on paper to being pretty average, especially if you're not into women's MMA.
Trevor (Texas)
Will we ever see a Mir-Lesnar III?
Jon Anik
(12:14 PM)
I doubt it, Trevor. Even though the series is 1-1, Brock has controlled most of the action. I don't think Mir would be all that excited to get in there with that beast again anyway.
Ryan (FL)
Do you think we will eventually see a Brock Lesnar vs Bobby Lashley fight?
Jon Anik
(12:15 PM)
Yup. I think Lashley will sign with the UFC at some point in 2010. And, provided he wins a fight or two, that fight is destined to happen.
Brian ((Greensboro, NC))
Kenny had nothing for the Prodigy. Much like Mir, his mouth wrote a check his Boston butt couldn't cash. Still really want to see him whup Sanchez, though.
Jon Anik
(12:16 PM)
Perhaps Kenny put some undue pressure on himself. But his comments in the Countdown show were, in part, taken out of context, and he's just a supremely confident guy. I'm just surprised his great training camp didn't translate on fight night. Just couldn't find the range. BJ Penn proved his legendary status.
Greg (NY)
Jon, I was at UFC 101 and the fights on the main card but not the main event weren't great. What were your thoughts on it? Also, the 2 women in the crowd fighting was great entertainment?
Jon Anik
(12:17 PM)
I thought UFC 101, top to bottom, was a pretty forgettable card. Thankfully, you got vintage performances out of Anderson Silva and BJ Penn to save the day.
Jason (Ellicott City, MD)
Maybe Kenny would have won if he would have jumped out of a pool.
Marc (Malden, MA)
Leading up to the fight, I thought Florian would win and as soon as Penn stepped into the octagon, I thought "he looks in phenomenal shape and what was I thinking, he's BJ Penn."
Jon Anik
(12:19 PM)
I've been criticized in the past for making too much of body language, but I sort of agree. The look Florian had on his face entering the Octagon for the Joe Stevenson fight at UFC 91 was not there at UFC 101. And, the minute Penn came out, it looked like the old BJ Penn. Kenny just wasn't right, in my opinion.
Jeff (Cincinnati, OH)
Florian had a hard time dealing with BJ's strength when he got him against the cage. Could Kenny make 145 lbs and, if so, would he consider dropping down to face Brown, Faber or Aldo?
Jon Anik
(12:20 PM)
No chance. He walks around north of 170. And I think it's a little preposterous for people to think he needs to drop to featherweight. He's still one of the best 155ers in the world. He just ran into the best.
James (Pittsburgh, PA)
Hey Jon. Big fan of MMA Live. I was wondering do you think the winner of Nogueira/ Couture gets Brock or the winner of Mir/Kongo?
Jon Anik
(12:21 PM)
McNeil reports that, if either Couture or Nogueira look impressive at UFC 102 in victory, they will get the next shot at Lesnar.
Fred (Hoboken)
(I am determined to get a question answered today, if u haven't noticed)Any rumors on Fitch's next fight? I think Fitch-Hardy makes alot of sense.
Jon Anik
(12:22 PM)
I'd like to see it, but I think a rematch with Thiago Alves is more likely, and more billable stateside. But a fight against Hardy on the November card in England wouldn't surprise me.
Chris (Ohio)
Ok, so I expected Kenny to be a little more impressive. I heard his interview where he said that some judges had him ahead. There is no way he won a round. Never got a takedown, rarely landed a strike and hugging BJ was all he could do. He was just delaying the inevitable it seemed.
Jon Anik
(12:23 PM)
I would have to agree, Chris. I thought Kenny would get his hands going, but it didn't happen. Not to make excuses for him (and Kenny is the last guy to make excuses), but it's just hard to simulate live Octagon action in training. 266 days away is just too much.
Sonny (Chicago,IL)
If you went to an MMA event and everyone in MMA could fight at that show, what weight would you want all the fights to be? example, all the good fighters at 170lb, 205lb, Heavyweight?
Jon Anik
(12:23 PM)
205.
Kevin (Middletown, Oh)
John fitch may fight Dustin Hazelett. I may have talked to a little birdie this past weekend.
Jon Anik
(12:23 PM)
Nice.
Jason (Ellicott City, MD)
Where is the cliche comment about us wanting a show on ESPN 2? This should be like clockwork now. Then you become humbled and we move on.
Jon Anik
(12:24 PM)
Hahaha. Nice to have ESPNEWS on board for parts of our Weigh-in Special at 101. Also, before I forget, make sure you check out the MMA Live Post-Fight Extra, still up at espn.com, as well as our interview with Roy Jones Jr.
Kanyon (Huntington WV)
OK what's the pick for lesnar: overrated underrated -middle or a lucky thug
Jon Anik
(12:26 PM)
I still say underrated. Mir gave Lesnar a lot of credit for his technique in the rematch. Brock's size is a huge advantage, but how come no one gives him credit for never missing weight? He cuts down from 290 to 265 and is always right on the number. He takes his MMA training and career very seriously.
RJ (Boston)
AM I the only fan who thinks it's cool that Spider said he won't fight AMchida, because of their training relationship. Harkens to a martial arts movie where the school matters, no?
Jon Anik
(12:26 PM)
As much as I'd like to see the fight, I tend to agree with you.
Brandon (Greenville, SC )
Anderson Silva is the baddest man on the planet. PERIOD
Jon Anik
(12:27 PM)
No argument here. He's otherworldly. And I'm starting to think the mega-fight with Georges St. Pierre won't ever happen.
Jason (Ellicott City, MD)
Correction Brandon: Jon Anik is the baddest man.
Jon Anik
(12:27 PM)
Not...so...much. But thanks, Jason.
Nolan (Hartford)
With Anderson Silva now about to run through the whole 205 class (excluding Machida because they both vowed they would never fight the other), is it safe to say that we will never see a Silva GSP fight, or do you think he would consider dropping way down to fight GSP?
Jon Anik
(12:28 PM)
Took the words out of my mouth. GSP would have to bulk up to 205 or so, and then cut down to 185 to have a chance against Silva. And doing that would take him some time. As Kevin Iole wrote recently on Yahoo!, I am starting to think that fight may never happen. Just too many variables.
Chris (Philly)
no way GSP can touch anderson. size advantage will be too big and negate any chance GSP has to take him down . GSP needs to stay at welterweight
Aaron (Plantation, FL)
Who other than Lyoto has the best chance to take down Silva?
Jon Anik
(12:29 PM)
Georges St. Pierre has great functional wrestling for MMA, perhaps the best in the sport. Also think Hendo deserves a mention.
Greg (NY)
Hey Jon, what did you make of Miguel Torres loss. You think it was lucky b/c it seemed like Miguel ran in to quick and got caught. Not only does this hurt him, but the WEC and supermatch as well.
Jon Anik
(12:31 PM)
Miguel Torres is one of a kind. He is the most exciting fighter in all of MMA, and it's not even close. I have no doubt that he will get right back in there and eventually get back to the top. Bowles has tremendous power for 135, and Torres got a little careless. Excited to talk to Bowles tomorrow on MMA Live. I wonder if there will be an immediate rematch. I would imagine so. And you're right, Greg, we'll have to wait a bit longer for any superfight involving Miguel Torres and Urijah Faber or Mike Thomas Brown. There's a new sheriff in town.
Tim (Thomasville)
Ok dude, i cant stand BJ Penn, but you have got to stop making excuses for Florian. The guy just cant win a championship, its cool. He's peaked, and its time to retire or drop down a weight class cause it aint happening at 155.
Jon Anik
(12:33 PM)
Dude- Have you read my comments in their entirety? Have you watched the Post-Fight Extra, where I was the only guy on set to give all three rounds to BJ Penn? I have given Penn all the credit in the world. But I don't think he would beat Kenny 10 out of 10 times. Even BJ said on our post-fight show, you gotta be 'on' on fight night, or you will lose. You act like there are a bunch of 155ers who would beat Florian. Who are they?
Jon (Reading, PA)
Hey Jon, I know you're a big Florian guy as am I, but can you help explain why I keep hearing that Florian won 2 of the first 3 rounds against Penn? He did nothing but try to wear BJ out and BJ was getting the better of the striking in every exchange. Kenny was pushing the pace of the fight for the first 3 rounds, but I don't see that as having been enough. I don't understand where guys like Bonnar, Couture, and Florian himself came off thinking that if it was a 3 round fight Kenny would have won? HELP!
Jon Anik
(12:34 PM)
I agree with you, and was a little surprised that Kenny thought he had won two of the first three rounds. I thought BJ got the better of all the exchanges.
Snapple Cap (My Desk)
BJ Penn finishes fights, your welcome.
Jason (Ellicott City, MD)
BJ Penn to Tim: (flabbergasted) Did he really just say that?
Jon Anik
(12:35 PM)
I just get a little frustrated, because I am being 100 % objective about the Florian fight.
Nik (Calgary, AB)
What do you think the odds are that Nick Diaz comes to UFC? Diaz v. GSP sounds real good to me
Jon Anik
(12:37 PM)
I think Strikeforce has to be furious, given some of the other injuries that have impacted the card. I do think you will eventually see Nick Diaz back in the UFC. And I'm not sure the Fertittas/Dana White would let him get away with this stuff. What a disappointment.
Trevor (Texas)
I had a huge debate with my buddy who stated "Lesnar has no talent." (His exacts words) He also told me wrestling is not an art. Do I have the right to punch him straight in the face?
Jon Anik
(12:37 PM)
Punch him twice.
KIMBO SLICE (trying to get to the ufc)
What are my odds percentage wise of making it to the ufc?
Jon Anik
(12:38 PM)
I think you're already in. I expect you won at least one fight on TUF, and you'll get at least one showcase in the Octagon.
Adam (Kentucky)
Hey Jon, just say Silva and Machida do fight each other.....who do u think would win??
Jon Anik
(12:38 PM)
Anderson Silva.
Adam (Provo, UT)
Is the Couture/Nogueira loser done in the UFC?
Jon Anik
(12:39 PM)
Couture still has another fight on his 3-fight deal, and I'm sure he will honor that contract, win or lose. Nogueira really looked old to me at UFC 100 (in passing), and a loss here could certainly spell the end. We'll see.
Chris (Philly)
What do you think about US Olympic Wrestler Daniel Cormier going the MMA route? He said he will compete at LHW.
Jon Anik
(12:39 PM)
Bring it on. The more high-profile guys to cross over into MMA the better.
Brandon (Greenville, SC )
Both are not done they still got more
Brian ((Greensboro, NC))
Dude, don't get steamed. You've been straight about the Kenny-Penn fight.
Jon Anik
(12:40 PM)
Thanks man. Believe me, I would've loved to score a round or two for Florian.
Steve (Minny)
There has to be a better matchup for Brock than the winner of Coutoure/Nogueira, right?
Jon Anik
(12:41 PM)
Some would argue that Randy was very competitive in that first round vs. Lesnar at UFC 91. Would Shane Carwin be a better next opponent for Brock? Perhaps, but Couture's experience and savvy is unmatched, and I wouldn't mind seeing a rematch at all. And, of course, neither would the UFC.
Brandon (Greenville, SC )
Yea Cain Valescez should fight Brock
Jon Anik
(12:42 PM)
He's in the mix, and has the ability to take Brock down. But Cain's hands still need some work and I'm not confident he'll get past Shane Carwin.
Brian ((Greensboro, NC))
Florian ran around the cage faster than Penn. Apparently that scores points with Couture and Bonner. Just not with the judges, thankfully.
Nik (Calgary, AB)
You watchin' UFC 103 or Money Mayweather?
Jon Anik
(12:43 PM)
Some combination of both. I'm a huge Mayweather fan, but he's gotta cool it with the anti-MMA talk. Also a huge Juan Manuel Marquez guy, so that fight has been all over my radar for quite some time.
Jerrod (Columbus)
Big Jon!! been awhile since i posted. Who would be a good match for Anderson? I feel like Rampage would be too slow, and Rashad has a suspect chin. Is there an iron chin fast enough to strike with the spider in all of MMA?
Jon Anik
(12:44 PM)
Machida is the obvious name, but I don't expect that to happen. I would like to see Rashad Evans get a shot.
Ben (Madison, WI)
How do you take care of a bat infestation in your house?
Jon Anik
(12:44 PM)
I'd hire Anderson Silva.
Alex (Milwakuee WIS)
jon im not getting my questions answered
Jon Anik
(12:45 PM)
Chat room is blowing up. Keep firing away. Sorry man.
Kaemel Williams (Stony Brook,Ny)
What do you think about the UFC broadcasting fights on Spike from UFC 100 during the strikeforce event?
Jon Anik
(12:45 PM)
Not the least bit surprised.
Nikita (New York, NY)
I think people are scoring rounds for KenFlo, because a lot has been made (by Rogan, Couture, etc) of how he's executing a game plan to wear down Penn. But pushing someone against a cage does not get you rounds when your opponent is negating your grappling and landing all the effective strikes. You're right on, Anik.
Jon Anik
(12:45 PM)
Just trying to get as many opinions from you guys out there as possible.
Adam (Provo, UT)
What is the biggest fight, PPV wise, the UFC has on the horizon?
Jon Anik
(12:46 PM)
Rampage-Rashad at UFC 107.
Alex (Milwakuee WIS)
can john mccarthy get into ufc hall of fame
Jon Anik
(12:47 PM)
Sure he can. I think the first step would be to ref in the Octagon again. But, if any referee deserves inclusion, it's Big John.
Chris ((Danville, Ca))
Jon Jones vs. Anderson Silva would be awesome! Both are crazy gifted and have very similar builds. The only problem is the Jones is a couple years behind, maybe Anderson can wait on boxing a little longer.
Jon Anik
(12:47 PM)
Jon Jones is a very intriguing name. But, as you mentioned, he's so green. Not sure you can feed him to Silva just yet.
Chris (Philly)
Will dana and frank shamrock make up? its sad fights like Tito vs Frank got left out of the top 100 ufc fights. and frank deserves to be in the UFC HOF..just like big john!
Jon Anik
(12:48 PM)
At the UFC Fight Club Q
Aaron (Plantation, FL)
Your response time has slowed down. ESPN's new chat system or hangover from Kenny's fight?
Jon Anik
(12:48 PM)
Hahaha. Going as fast as I can man. Seems like a lot of you would like to come fight me today. Thankfully, security at the Worldwide Leader is strong.
Suzie (Myrtle Beach)
I know I am a girl but i think ufc rocks! so i was wanting to know Can Lesnar Beat Kimbo Slice THANK YOU!
Jon Anik
(12:49 PM)
Thanks for chatting with us, Suzie. And yes, Brock Lesnar would tackle Kimbo Slice and pound him out. I don't expect it would last long.
Ken (Pittsburgh)
What can Forrest do after that humiliating defeat? He landed 1 of 35 punches thrown! Silva had him measured before the ref was finished giving instructions! Maybe just get his head right and wait for a big money Tito rematch?
Jon Anik
(12:50 PM)
Hi Ken. There will always be plenty of fights for Forrest Griffin, a former champion and huge fan favorite. I really hope we eventually get to see him in a rematch with Rampage, especially on the heels of Quinton's comments this weekend.
Adam (Provo, UT)
If Gina Carano gets an nasty cut on her face, would you ever forgive Cyborg?
Jon Anik
(12:51 PM)
Haha. I'm surprised no one has asked for a prediction yet. I think Cyborg will overwhelm Gina with her power and all-around game. Only thing that gives me pause is Randy Couture in Gina's corner.
Charlie (Philly)
I think your answer to Chris about Frank Shamrock got cut off - At the UFC Fight Club Q
Jim (Boston)
Strikeforce predictions?
Jon Anik
(12:52 PM)
Cyborg Santos, Gilbert Melendez. Sort of on the fence with Mousasi and Babalu. Could see it going either way, but I'll go with Mousasi. Also like Jesse Taylor in an upset. That man is crazy and on a serious mission.
Nikita (New York, NY)
Funny you should call Couture in Carano's corner a big advantage, after a miserable event for Xtreme Couture at UFC 101.
Jon Anik
(12:53 PM)
I didn't say it was an advantage. But I think Randy is confident about Gina's chances, so maybe I should give Carano more credit. I sort of think this could be a coming out party for Cyborg, who I believe is the best women's fighter on the planet.
Adam (Kentucky)
Jon, who do u think would win a title fight between Kongo and Lesnar??
Jon Anik
(12:54 PM)
Brock. But I am a Kongo fan. Just disappointed he hasn't improved and evolved.
Ken (Pittsburgh)
Jon, are you surprised the Barn Cat was released? I think he'll be back soon (at 185), but after the Hallman and Trigg signings, 170 was just too crowded. Also, Jon, I love your work for both MMA Live and the pre/post shows. You guys do a fantastic job.
Jon Anik
(12:55 PM)
Thanks, Ken. I hadn't heard that Tamdan McCrory was cut. And yes, it surprises me. But I guess everyone can't stick around, with a handful of new names coming in after every TUF season, and with some of the Affliction guys coming on board.
Brian (New York)
Jesse Taylor fighting on the main card in strikeforce? Is this a joke?
Jon Anik
(12:56 PM)
That card is more cursed than our MMA Live analysts! But Jesse Taylor is legit man.
Kevin (Middletown, Oh)
Is Mousasi not expecting a medical suspension booking a fight with Fedor so soon, or does that not matter with the 'exhibition' tag on the fight?
Jon Anik
(12:57 PM)
Interesting point. Not sure if a medical suspension would effect the exhibition match with Fedor. And, let's also not forget Mousasi's upcoming fight with Sokoudjou in DREAM's Super Hulk tournament in October. Gotta find a way to be healthy for that one as well.
kanyon ( huntington wv)
ok last one fedor vs brock
Jon Anik
(12:58 PM)
Right now, I'll say Brock. But I do think Fedor has the best chance to beat Lesnar of any current heavyweight.
Jim (Charlotte)
Does Miguel Torres need to get back to his ju-jitsu a bit more? No doubt he has very good stand-up, but he's an ELITE ju-jitsu practitioner.
Jon Anik
(12:59 PM)
Sometimes Miguel is his own worst enemy in the cage. But he's not gonna change. As he said, he reigned for a long time, and now he's embracing the challenge of getting back to the top.
Brian ((Greensboro, NC))
You're gonna get hammered for not picking Fedor.
Jon Anik
(1:00 PM)
So be it. But I've gone on record with that claim before, and I believe Florian agreed with me after UFC 100. One guy is 290, the other is 225.
Adam (Provo, UT)
What's your prediction for the Joachim Hansen vs Shinya Aoki rubber match in Dream 11?
Jon Anik
(1:00 PM)
I worry about Hansen's long layoff, so I am leaning towards Aoki.
Chris (Philly)
dominick cruz looked awesome vs benavidez. that was an exciting fight? Thoughts on Cruz vs Bowles / Torres ...
Jon Anik
(1:00 PM)
A very good fighter, but I'd much rather see a Bowles-Torres rematch first.
Kevin (Chicago)
Do you think there are better fights for Couture at Light Heavy after he beats Nogueira?
Jon Anik
(1:01 PM)
He can easily make the cut. He was 217 sitting next to me on Saturday. But I don't think Randy has much of a desire to fight at 205 anymore. I think he wants Brock again, for the chance at revenge and the dollars.
Dan (philly)
What are the chances Anderson Silva leaving the UFC after his contract? Only 3 fights left!
Jon Anik
(1:01 PM)
Very possible.
John (Victoria BC)
So after the Torres-Bowles fight, which do you think is more accurate. Everybody didn't give Bowles as much credit as he deserves and hes the real deal or Bowles hit Torres with a lucky shot and got the win a la Serra vs GSP?
Jon Anik
(1:03 PM)
Bowles should've gotten more credit. I wouldn't call him lucky at all. Further, Torres didn't underestimate him. Just got a tad too aggressive and paid for it. It appears as though Bowles broke his hand, and had Torres been able to survive that onslaught, he probably would've won.
Chris (Philly)
Bowles has bricks in his hands, he put torres down w/ a short hook while torres was trying to finish. no luck there! that is going to be a great rematch.
Nik (Calgary, AB)
10 bucks (Canadian) says Tito's first opponent is Chuck
Jon Anik
(1:03 PM)
Tito seems to think it'll be Mark Coleman.
Ken (Pittsburgh)
Thoughts on Amir?
Jon Anik
(1:04 PM)
Shocked he weighed in at 166.5, when he was dropping to welterweight for the first time. I think Amir is a great ambassador for the sport, but I don't expect him to have much success inside the Octagon. I like Johny Hendricks, but he's awfully small (short) for 170.
Andrew (Albuquerque)
What did Rampage say about Forrest?
Jon Anik
(1:04 PM)
To paraphrase, he called him soft and wimpy.
Kevin (Middletown, Oh)
Can the UFC force Silva to fight Machida? That subject has been off limits for those two for quite some time.
Jon Anik
(1:05 PM)
Dana White says they can and they will, but Anderson Silva is a pretty stubborn guy and I expect he'll stick to his guns.
manny (ca)
what do you think about bobby lashly vs fedor
Jon Anik
(1:05 PM)
I think we need to see more of Lashley before embarking on that discussion.
Aaron (Plantation, FL)
Rampage's twitter is almost as good as Joe Rogan's. (sorry Jon I know the 'man' watches yours, a little boring)
Jon Anik
(1:06 PM)
Hahahaha. I'll try to ramp it up and be a bit more risky. There are certain ESPN restrictions, ya know.
Adam (Provo, UT)
If Jon Anik were a UFC fighter...what's your walk out music? And are you super pumped and run in or are you more stoic and walk in with a straight face?
Jon Anik
(1:07 PM)
Get asked that all the time. I think it'd have to be something by Tupac. Perhaps 'All Eyez on Me'. Jon Anik will never be a UFC fighter. But if you want to talk about MMA Live curses, the host also lost his last fight (Gettysburg College, 2001). I didn't win a round.
Glen (sydney,ns)
What do you think the UFC's plans are for Vitor?
Jon Anik
(1:08 PM)
First Rich Franklin at UFC 103, as you know. And then more big fights and big-name opponents. I'm sure they want him to fight Anderson Silva sooner rather than later.
Kevin (Middletown, Oh)
Woah! We are in hour in and no one has asked you your thoughts on a UFC event at Fenway, so how about it?
Jon Anik
(1:09 PM)
So excited when I read that. If anyone can make it happen, it's Dana White. I would take a UFC PPV at the Garden, but nothing would be better than outdoors at Fenway.
Matt (NYC)
Jon - This might seem like a dumb question, but why do they check the fighters ears before they enter the cage?
Jon Anik
(1:09 PM)
Just to make sure there are no foreign substances or anything around that region. As far as I know.
dave (orlando)
hey jon, if gina loses was she overrated?
Jon Anik
(1:10 PM)
Depends how she loses, but it's a possibility. Sure.
Jon (Brookline)
Was it just me or did Mir sound completely and totally shocked by the outcome of the Torres fight. Sounded like he was about to shed a tear.
Jon Anik
(1:10 PM)
Agreed.
Jon Anik (Espn)
pick one guy at espn... who would you want to fight?
Jon Anik
(1:11 PM)
I've called out Mike Greenberg in the past. A high-profile guy that could help me expand my profile. Not sure there is anything for him to gain by fighting me though.
Aaron (Plantation, FL)
I say Anik vs Bill Simmons!!!
Jon Anik
(1:12 PM)
I think I'd be the favorite there. Not crowd favorite obviously, but betting favorite.
Jerry (Texas)
How about Stuart Scott?
Jon Anik
(1:12 PM)
He would dust me in under a minute.
Chuck (Long Beach)
If Franklin McNeil were to square off with a lightweight like Bob Costas, who do you got?
Jon Anik
(1:12 PM)
McNeil just needs to work on that cardio. He's got power in both hands.
Tim (Thomasville)
I do like the chats though, i think you do great work and are very intelligent, well spoken and insightful. I just wish you were dating a better fighter than kenflo and werent such a big homer for him.
Jon Anik
(1:13 PM)
Hahaha. Thanks, Tim. Please go watch the MMA Live at UFC 101 Post-Fight Extra. I've been very consistent. I would imagine you'll be watching Kenny's next fight very closely.
Juan (Miami)
Jon, when will we see MMA Live on TV? You would think by now ESPN started to wake up at the reality of MMA.
Jon Anik
(1:14 PM)
Hopefully soon my friend. We get asked that question all the time. As long as you guys keep watching and keep supporting us, it will happen.
Chris (Philly)
tim from thomasville needs to get RNC's by BJ immediately
Kevin (Chicago)
What will GSP's next challenge be?
Jon Anik
(1:15 PM)
His next challenge or next opponent? His next fight will be the winner of the Swick-Kampmann UFC 103 clash.
Adam (Provo, UT)
Does the UFC with hold the video of finishes to the fights? Because MMA Live never shows UFC knockouts.
Jon Anik
(1:15 PM)
Yes. ESPN TV has a window after the fights to show finishes, but ESPN.com (and therefore MMA Live) cannot.
Ken (Pittsburgh)
The "back-handed compliment of the day award" goes to Tim in Thomasville...
Bobby Buckeye (Cincinnati)
Juan from Miami, MMA Live will be on the deuce in 2010 "according to my sources" MMA is getting way too much exposure for them not to recognize it!
Alex (Milwakuee WIS)
why does dana hate E.A sports
Jon Anik
(1:16 PM)
He just doesn't like anything resembling competition.
Matt (Irvine, CA)
Anik, where do you think Ricardo Almeida and Kendall Grove go from here? Neither guy looked too great and I know Almeida's getting ready to drop down to 170 but what about Grove? He doesn't seem like he can make the cut down. Should he at least change his atrocious nickname before he fights again?
Jon Anik
(1:17 PM)
Yeah, I thought Kendall Grove was one of the bigger losers at UFC 101. He needed that W, and I'm not sure he'll ever be in a meaningful (contender-type) UFC fight again. As for Almeida, I'm curious to see him at 170, but the way he wins (grinding out decisions) isn't exactly what the UFC/fans are looking for. Hardcores can appreciate the performance, but he's a tough sell to the casual crowd.
Juan (Miami)
thank you Bobby from Cincinnati. Jon, will we get to see you soon reporting on MMA on Sportscenter?
Jon Anik
(1:18 PM)
I hope so. I would love to be ESPN's go-to guy for MMA. I know we started to move in that direction on the ESPN Radio side at UFC 100. That's certainly one of my goals, to be able to focus 100 % of my time on MMA.
Tim (Thomasville)
I'm in your head, Anik!!!!!!!
Adam (Provo, UT)
Jon,when The Hangover comes out on DVD, can i send you a copy to you and the MMA Live guys to autograph it?
Jon Anik
(1:19 PM)
Whatever you like man.
Scott (Des Moines)
I didn't hear anybody talking about this but don't you think the Torres fight should have been stopped a lot sooner than it was?
Jon Anik
(1:19 PM)
Yes. Tough night for Josh Rosenthal.
steve (tx)
what you think about diego and bj
Jon Anik
(1:19 PM)
Electric fight on paper, but I don't think Diego has the tools to get it done. He's got a lot of tools, but just not quite as good as Penn.
Bobby Buckeye (Cincinnati)
Jesse Taylor taking a fight on short notice? Does he have a chance and is it still a title fight? How could Diaz not take 2 weeks to get clean for a title shot?
Jon Anik
(1:20 PM)
Have no idea what happened with Diaz. The belt is no longer on the line. And Jesse Taylor is no stranger to taking fights on short notice. I expect he'll be ready, and sort of think he may pull off the upset, too.
Paul (Sticks)
Hey Jon whos more intimidating Silva or Cyborg??
Jon Anik
(1:20 PM)
Hahaha. Cyborg. That's the easiest question I've gotten all day.
Cory (Boulder)
How uncomfortable was it when Pellegrino was calling out Couture for not picking him?
Jon Anik
(1:21 PM)
Hahaha. Definitely a little bit awkward. Hahaha.
Glen (sydney,ns)
Does Anderson Silva lose before his contract is up? And how do you like him up against Roy Jones Jr.?
Jon Anik
(1:22 PM)
I think he could very well retire from MMA with an unblemished UFC record. And, with all due respect to Roy Jones Jr., I think Anderson Silva has a great shot to beat him in a boxing match. A prime RJJ would win, but he's up there now.
Adam (Provo, UT)
Can you have Kevin Youkilis on MMA Live and breakdown his fighting technique/strategy?
Jon Anik
(1:23 PM)
Yeah, we should. He telegraphed the takedown and Rick Porcello was having none of it. No power in the lower body.
Jose (Texas )
Thanks Man for putting MMA on ESPN
Jon Anik
(1:24 PM)
Thanks for the kind words and support man.
Jimmy (Bend, OR)
I'd be more intimidated by Gina's beauty. If I saw Cyborg on the street, I'd just be like, "'sup dude."
Jon Anik
(1:24 PM)
Ouch.
Michael Wilbon (Washington D.C.)
I don't get MMA. Will you explain it to me?
Jon Anik
(1:24 PM)
My schedule is clear to come on PTI for 5 good minutes any day this week! Or next...
Jon Anik
(1:25 PM)
For those of you who still think I am all over Florian's jock, here is a link to the MMA Live at UFC 101 Post-Fight Extra. I gave all three rounds to B.J. Penn: http://espn.go.com/video/category?id=3461971
Tim (Thomasville)
seriously though, where does KenFlo go from here?? and what about Penn?? who else is left for him to pwn??
Jon Anik
(1:26 PM)
Penn will likely fight Diego Sanchez. And I actually think there are a lot of good fights for Kenny at 155. Sean Sherk, Frankie Edgar, Tyson Griffin and Gray Maynard all come to mind.
James (Chicago)
Hypothetically speaking, you're heading into a brawl. Do you grab the Diaz's or a couple of Miller's to help you out?
Jon Anik
(1:27 PM)
Great question. I gotta go with the Diaz brothers. They'd protect you at all costs. Seem like very loyal guys, despite some of their flaws.
Bobby Buckeye (Cincinnati)
Any chance either Gina or Cyborg doesn't make weight? Both are known for struggling to cut. That would really be a huge blow to Strikeforce. Or as Dana called it " strike Farce"
Jon Anik
(1:27 PM)
I think the extra five pounds (bout is at 145) should take that variable out of the equation. But it wouldn't shock me.
BT (Atlanta)
Hey JA, Regarding an earlier comment about Almeida being a tad boring, the same things were said about Machida a couple of years ago. I think a Almeida vs Davis/Hardy would be a good litmus test. Waht do you think?
Jon Anik
(1:28 PM)
That's a good call. I just feel like Machida has more finish potential than Almeida, who even admitted on MMA Live that his style/strategy is to wear his opponent down and decision him.
Kevin (Middletown, Oh)
Were you insulted by the notion that Florian should move down to 145 as suggested on Sherdong? Not his biggest fan, but it made no sense to me.
Jon Anik
(1:29 PM)
Yeah, and hopefully I get the chance to ask Jake Rossen about that tomorrow on MMA Live. Rossen is a bright dude, and I was very surprised he would even put that out there.
Baumer (NYC)
Where do Leites and Sakara go from here? Sakara has not been consistent and Leites lost two in a row.
Jon Anik
(1:30 PM)
Do you really care, Baumer? I love ya man, but I don't have a great answer for ya. Leites could get cut.
Jon Anik
(1:31 PM)
Someone asked earlier if Florian is contemplating retirement. He told me he's got one more hard run left in him.
Andrew C. (Montgomery)
Tito is going to fight Coleman. does Coleman have a chance at beating Tito?
Jon Anik
(1:31 PM)
His only chance is if Tito shows some rust. But that's just my opinion. And, I was on the air for Coleman-Bonnar at UFC 100, so I probably shouldn't answer this question without having seen The Hammer's last outing.
HAZ (San Diego)
evryones making a big deal out of miguel torres loss but i see a guy who is super aggressive and he just got caught. in a rematch he would submit Bowles in round 2. i just don't see Bowles taking the crown from Torres just yet and his spot in the pfp talk.
Jon Anik
(1:32 PM)
I certainly would favor Torres in a rematch, but I do think you underrate Bowles a little bit. As for the P4P discussion, I think you are right. I'm not in any rush to put Bowles in or near the top 10, just based upon one giant killing.
Scott (Des Moines)
I'm a huggge Kenny fan, but do you really believe that if the fight got in the 5th round he had a chance? I saw him being four rounds down and he isn't knocking out BJ...
Jon Anik
(1:33 PM)
Agreed. My thoughts at this point are well-documented. Gave all three rounds on my scorecard to B.J. Penn.
Franklin M. (USA)
Franklin McNeil needs to be invited to participate with you in this chat. Maybe you could bribe him by bringing some danish...
Jon Anik
(1:33 PM)
LOL.
Tim (Thomasville)
Not sure why he still goes by the nightmare moniker. he's more like diego "the bad daydream" sanchez. not too good until he dropped weight classes. his staring contest with guida was the queerest most awkward thing i've ever seen.
Jon Anik
(1:34 PM)
Haha. That was a bizarre staredown. If Diego doesn't put up a strong showing against Penn, who will? Maynard? Deep division for sure, but the guy at the top looks largely unbeatable right now.
Marc (Malden, MA)
How much do you think the lack of quality opponents hurt Florian? The best guy he fought during his streak was Joe Stevenson and he's past his prime.
Jon Anik
(1:35 PM)
Certainly a factor, and something we haven't touched on a whole lot. Penn was definitely a major, major step up in competition.
Adam (Provo, UT)
if Kenny moved to 145, that means he'd go to the WEC...and that pay decrease is HUGE. i think Kenny would make more money at his gym than going to the WEC. Besides, i don't see any one else at 155 that is really that much better than him.
Jon Anik
(1:35 PM)
Ain't happening. I don't think it's physically possible, and we're still talking about one of the Top 10 lightweights in all of MMA.
Kevin (Chicago)
ESPN just showed the control room, where are you?!?!
Jon Anik
(1:36 PM)
There are thousands of people who work here. I'm in the basement of Bldg. 4, right next to the ESPN Digital Media newsroom.
Bobby Buckeye (Cincinnati)
What's in store for MMA Live tomorrow? Who is co hosting?
Jon Anik
(1:37 PM)
Rashad Evans is with me and the F-Mac. No way Rashad can top his MMA Live debut from a few weeks back, with the Tyson impersonation, and his mother making a surprise visit. Brian Bowles will join us as well.
manny (ca)
kenflo would lose to mike brown and fabor.
Jon Anik
(1:37 PM)
Wrong.
Brett (Charleston WV)
If no one is really that much better than him does Florian fight for a title again?
Jon Anik
(1:38 PM)
I don't think he will, unless Penn loses the belt. You can be sure Florian will be rooting for Diego Sanchez to beat BJ. That would be a clearer path for him to get another title shot, especially given the history between Sanchez and Florian.
Bobby Buckeye (Cincinnati)
noway manny! Wake up!
Brian ((Greensboro, NC))
Not nearly enough mockery of Forrest Griffin running out of the cage in this chat.
Jeff (MD)
Brian Bowles moonlights as Mark Walhberg....
Jon Anik
(1:39 PM)
That's a good call there.
Charlie (Phillly)
WOW - tons of Kenny discussion today. Kenny did not execute against BJ plain and simple. Where were the leg kicks? Where was the movement/footwork? Unless you are GSP, then you are not getting BJ to the ground.
Jon Anik
(1:39 PM)
I expected a lot of Florian talk. And I agree with your assessment, Chuck.
Scott (Austin TX)
Kenny just ran into someone who was better! IT HAPPENS TO EVERYONE IN LIFE! Yes Tim, even you!
Nolan (Hartford)
Which does better on pay-per-view...UFC 102 or Mayweather fight?
Jon Anik
(1:40 PM)
I think Mayweather-Marquez will do more PPV buys.
Kevin (Chicago)
Did you see Porcello (pitcher for Detroit) get charged at? He reversed the takedown and landed in side control. Impressive!
Jon Anik
(1:41 PM)
Go check out the highlight at espn.com. I was actually the guy who voiced the highlight. And you'll notice an MMA reference in there.
Zach (Walnut Cove, NC)
If Krzysztof Soszynski beats Brandon Vera where does that put him? Hes been on a roll lately.
Jon Anik
(1:41 PM)
Can't wait for that one. You'd have to think a big name awaits Soszynski it he gets past Vera.
Andrew C. (Montgomery)
Jon you are smoking something! They have a great card for 102 and I don't know anyone who wants to watch a boxing PPV with Marquez on the card.
Jon Anik
(1:42 PM)
Bro, are you crazy? Mayweather is a mammoth draw and Marquez has huge pull with the Mexican audience. Just my opinion.
Jeff (MD)
Where you surprised at Kenny's gameplan to stick BJ to the cage (a la GSP) and try to wear him down? I thought he should have just sticked to what he does best and see how that would fare.
Jon Anik
(1:44 PM)
A little bit. I figured that would be part of the gameplan. But BJ poses a number of challenges, and can make a fighter quickly alter the gameplan. I wanted Kenny to establish the jab, but he never really found the range. And BJ was on.
manny (ca)
102 is a bust no good fights
Jon Anik
(1:44 PM)
Totally disagree my man. Think the main card looks terrific. Pumped to see Rosholt-Leben. I had more of a problem with 101, top to bottom.
Franklin M. (USA)
Can you change the MMA training table segment on MMA Live to "Meals with McNeil"? Kind of catchy huh?
Jon Anik
(1:45 PM)
Done.
Kevin (Chicago)
When can we expect Kenny back on set?
Jon Anik
(1:45 PM)
Not this week, but next.
Stan (Hartford)
Dude, what happened to Sokoudjou?
Jon Anik
(1:45 PM)
He's fighting Mousasi in DREAM's Super Hulk tournament semifinals in October.
Aaron (Vegas)
UFC 103 is the one that could be a bust with no good fights going up against mayweather fight
Stephen (England)
Jon, what's the url for the Porcello video?
Jon Anik
(1:47 PM)
They actually took it down I'm told, because the Red Sox-Tigers game was the SC Highlight of the Night. Bummer. But rest assured, I gave Porcello plenty of credit for his takedown defense.
Charlie (Phillly)
How about a few words about your other man-crush? What's the word on Smokin' Joe?
Jon Anik
(1:48 PM)
Yeah man, he's sort of fallen off the face of the Earth, at least in terms of this chat room. He needs to take on a Jesse Taylor mentality and fight more frequently.
Jeff (MD)
Almost 2 hours??? Sir, you are the man!
Jon Anik
(1:48 PM)
Thanks, man. I knew it would be a busy chat today. But, if I don't bounce soon, there will be no MMA Live tomorrow!
Steve (Ottawa)
Maybe you answered this already but I don't quite understand what happened to Forrest Griffin. Granted, Silva is a beast but the punches he landed didn't look to be of the devastating type, especially to a guy like Griffin, who has taken severe punishment in the past and kept fighting. Was he spooked by the Spider?
Jon Anik
(1:50 PM)
I just think when you have a striker as skilled and technical as Silva, the punches may not appear to land as flush and as hard as they do. Forrest definitely did not take a dive. He felt that power, got dropped three times, and didn't need to absorb any more abuse. Could he have been spooked? Once he felt the first punch and saw Anderson's head movement, sure. But I don't think he was beaten mentally before the fight.
Alan (Plantation, FL)
Jon, why wasn't there any criticism from you or Randy towards Griffin for running out of the ring like a little brat?
Jon Anik
(1:51 PM)
I teed Couture up on it, and he chalked it up to emotion. I will tell you right now that I was disappointed in Forrest, even if I didn't get the chance to say as much on the show.
Jake Klipp (Milwaukee, WI)
Wacky chat today... Bowles did exactly what he needed to do to win that fight, and probably the only thing that would have done it. BJ is better than Kenny. Bottom line. Anderson Silva is the only human being on the planet that I never want to get into an argument with over anything. Ever. I give myself a puncher's chance against the rest of mankind. Not the Spider. Woof.
Jon Anik
(1:51 PM)
Good opinions, Jake. Thanks for sharing.
Kevin (Chicago)
Will the MMA Live pre/post fight extra start being a regular occurence?
Jon Anik
(1:52 PM)
Well, it's been semi-regular with appearances at UFC 91, 94, 100 and 101. Not sure it's in the budget to go to all of them. Haven't been told one way or the other if we are going to Portland for UFC 102.
manny (ca)
Its not the frist time hes ran out the ring
Jon Anik
(1:53 PM)
You're right. Keith Jardine fight at UFC 66. We referenced it on the post-fight show. Surprised you are still in the chat room, Manny, with all the hate coming in! I guess it ain't too bad...
CHRIS (Staten Island)
I guess Andrew C. never saw Marquez twice against Pacquiao, against Juan Diaz or Casamayor if he is going to say something as ignorant as "I don't know anyone who wants to watch a boxing PPV with Marquez on the card". Hopefully you post this so that you get a reflection from someone who has actually seen JMM fight. Thanks
Jon Anik
(1:54 PM)
Juan Manuel Marquez = The Man. Future HOFer.
Doug (Orange County, CA)
Better contender for BJ Penn- Diego Sanchez or Shinya Aoki?
Jon Anik
(1:54 PM)
Diego.
Alan (Plantation)
Jon, I distinctly remember a lot of MMA media members bashing Lesnar for his antics post fight, but none of them said anything about Griffin. Just because Forrest is funny and a good interview doesn't mean he is a man of honor and a good loser.
Jon Anik
(1:55 PM)
A lot of people have made that correlation. Both were emotional overreactions. I defended Lesnar vehemently. What got him in trouble was that he kept compounding the mistake. But Brock's emotion was the furthest thing from WWE. It was very real, as was Griffin's exit. This is a tough sport, Alan, as you know, and emotions can get in the way.
Jeff (MD)
What is worse? Griffin running from the ring or Lesnar approaching Mir afterwards?
Jon Anik
(1:57 PM)
I'm hoping the UFC will reprimand Forrest in some way for his actions, given Dana's stance on Brock's antics. I'm not sure which is worse. Again, I didn't have a huge problem with Brock, and remain puzzled at Griffin's behavior.
Chris (Ohio)
You would really think that the UFC would stop the Forrest post-fight run and cry routine. Amen Alan (Plantation)
Trevor (Texas)
Marquardt vs. Maiea...who you got?
Jon Anik
(1:58 PM)
I'll give an official prediction prior to the fight, but I'll be reluctant to do so. Could go either way. Can Marquardt neutralize Maia's jiu-jitsu the way Hendo did to Rousimar Palhares. If so, I like Nate. But I'm not at all convinced Maia can be neutralized.
Brian ((Greensboro, NC))
I find Griffin's worse simply because he's done it before. Plus, with his chin, it's not like the outcome was unexpected.
Goblet Squat (Portsmouth, VA)
Unbelieveable all of the people hating on the fighters. Most of these people are frustrated MMA'ers who dream of choking out their boss at Subway.
Jon Anik
(1:59 PM)
Hahaha.
Chris (Staten Island)
Appreciate the post. Definitely appreciate the way you give an opinion based on facts and without an agenda. That's why I never miss a chat even though I am moderately (if that) into MMA.
Jon Anik
(2:00 PM)
Thanks, Chris. Means a lot for you to write in, and it's great to have you.
Jon Anik
(2:01 PM)
Alright, guys. I gotta go type MMA Live. Be sure you check out the MMA Live at UFC 101 Post-Fight Extra. Also, Rashad Evans back in Bristol for MMA Live tomorrow. If I missed your question, try me on Twitter (Jon_Anik) or at jon.a.anik@espn.com, or mmalive@espn.com. Thanks for all the great posts today. Until next week, be well and be safe. -JA