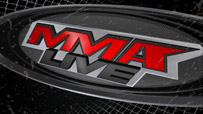 Welcome to SportsNation! On Wednesday, Jon Anik, host of ESPN.com's MMA Live, will stop by to take your questions!
A new episode of MMA Live, which debuted on ESPN.com and ESPN Mobile TV in May of 2008, airs every Thursday at 3 p.m. ET. MMA Live can also be seen whenever it fits your schedule. Just head to the MMA Live video hub on ESPN.com.
Anik started at ESPN in February of 2006 working for ESPN Radio, before moving over to the digital media platforms early in 2007. An avid MMA advocate and fan, Anik has hosted a boxing radio show in Boston for the last four years, covering more than 25 championship fights in Las Vegas and throughout the United States.
Send your questions now and join Anik Wednesday at 1 p.m. ET!
More Jon Anik: MMA Live | MMA index | Chats
Jon Anik
(12:57 PM)
Hey folks! Great to be back with MMA Nation, as always. Busy day here at the Worldwide Leader, so I'm only here for about 45 minutes today. Will chat for a full two hours next week again, so not to worry. And, be sure to check out MMA Live tomorrow, with both Rashad Evans and Kenny Florian live in studio. Let's vent.
TIM (THOMASVILLE)
Chuck Liddell in Dancing With the Stars?? Say it aint so, Iceman. I'm sure Dana is relieved, and plus the UFC gets exposure......but WOW, the transformation is complete, I wonder if he's started painting his fingernails too??
Jon Anik
(12:58 PM)
Good to have you back in the chat, Tim. I guess we now have a reason to watch Dancing with the Stars. I wonder what this says about Liddell's fighting future.
Andrew (Newfoundland)
Baroni? Is that the best UFC can do in regards to "stealing" Strikeforce's talent??
Jon Anik
(12:58 PM)
Yeah, that rumored signing does very little to pique my interest. Sure, Baroni is a name, but I think his best days are behind him.
Rick (Boston,MA)
Jon, I saw Ortiz-Coleman fight was officially announced to co-headline 106, I was/am a huge Tito fan, but what can we really expect with this comeback? Is he really a threat to the belt? Because I have my doubts. Thanks and hope all is well and you're still enjoying Lost!
Jon Anik
(1:00 PM)
Thanks, Rick. I do think Tito Ortiz will eventually get a shot at the belt. I think the UFC is smart to give him Coleman in his return fight. And while Ortiz was largely dominated by Lyoto Machida in his last fight at UFC 84, he's fared a lot better than some other elite guys against him.
Ben (Baltimore)
What do you make of the UFC's release of Thales Leites? It seems a little unfair to cut a guy after a close fight, especially considering he took that fight on short notice, presumably as a favor to the organization. Do you think this has more to do with retribution for his performance against Anderson, or that the UFC is just having trouble scheduling so many fighters and needs to lose some people?
Jon Anik
(1:01 PM)
We will pose that very question to our analysts on MMA Live tomorrow. As for my opinion, I was so disgusted with Leites' performance in his title fight against Anderson Silva that I'm not sorry to see him go.
James (Indianapolis)
This is pretty straight forward. Will Randy Couture beat Minotauro Nogueria by Knockout?
Jon Anik
(1:02 PM)
I'll have a better idea as the fight gets closer. And, as I always say, it's fruitless to make fight predictions before you see the fighters weigh-in. But as of now, I like Couture to win by unanimous decision.
Brandon (Pawnee)
Would you like to see a Bobby Lashley vs. Brock Lesnar fight? although the two are former WWE stars, they both are very accomplished collegiate wrestlers with an amazing physical stature. In your mind do you think Dana White would set up a future bout between the two?
Jon Anik
(1:02 PM)
Who wouldn't want to see that fight? And you can be sure that Bobby Lashley is firmly on the UFC's radar.
George (Minneapolis)
Who do you see as the next contender to BJ's lightweight title? I know Diego gets the next shot, but it seems obvious that he lacks the skills to stop Penn from imposing his will.
Jon Anik
(1:03 PM)
It's definitely Diego Sanchez, even if I may think Gray Maynard is more deserving. I also have higher expectations for Sanchez against Penn than you did. Not saying he'll win, but certainly not counting him out.
Steve (Ottawa)
A few chats ago, we talked Mousasi and you ranked him around 6-7 in the lightweight category of the UFC (if he was to fight there); has his destruction of Babalu changed your perception? While he doesn't have the same fighting style as Machida, I find there demeanor during combat similar. Nothing flamboyant, just calm, collected and straight business!
Jon Anik
(1:04 PM)
Light heavyweight, you mean. But I totally agree with your assessment, Steve. Very poised and composed, and that performance certainly gave him a boost in my eyes. That dude is all business.
Dan Szpek (Waukesha, WI)
Your thoughts on Brett Favre?
Jon Anik
(1:05 PM)
Go away. If I was a Packers fan, I'd be pretty disgusted with how his entire post-Green Bay career has played out. Now, back to MMA.
Dan Szpek (Waukesha, WI)
And now an MMA question: Would you consider Chris Leben the gatekeeper of 185 in the UFC?
Jon Anik
(1:06 PM)
You can definitely make that case, yes. But a string of wins could help him shed that label.
John (Sioux Falls, SD)
It seems to me that fighters outside of the UFC get overly inflated perceptions of them based upon piling up wins against what is generally below UFC level competition. Do you agree or disagree?
Jon Anik
(1:07 PM)
Not sure who exactly you are referencing. There is no doubt most of the top fighters in the world reside in the UFC. But I'll tell you right now, after watching Eddie Alvarez and Hector Lombard (two Bellator champions), I have no doubt they can compete with the best in the world. And Strikeforce has a handful of guys that would fare quite well in the UFC.
Stephen (England)
Hey Jon, after basically dominating Carano, what's next for Cyborg? And when can we expect to see Mir back on set for MMA live?
Jon Anik
(1:09 PM)
There are a few names out there for Cyborg, but I don't know much about them. Not sure how many people are pining for a Carano rematch, given how one-sided that fight was on Saturday. As for Mir back on MMA Live, hopefully soon. He's one of the best we have, but is a busy man with WEC responsibilites, etc.
TIM (THOMASVILLE)
I dont think Leben is good enough to be the gatekeeper of anything. However, I do think that your boy KenFlo is certainly the gatekeeper of 155. He's tough to beat, but not quite good enough to get that belt.
Jon Anik
(1:10 PM)
Fair enough. But if Kenny starts to take out some of the other lightweight contenders (Edgar, Maynard, Guida, etc.), I think he could get back to the top. Florian is more billable than most of the other contenders as well.
Marc (Malden, MA)
Haven't seen the fight yet, but what did you think of the Cyborg/Carano fight stopped with 1 second left in the round?
Jon Anik
(1:10 PM)
Totally agreed with the stoppage. She was getting pummeled.
Jonathan (Nashua, NH)
Back in the chat after a short lay off. Is there an MMA Live curse? First Mir, then KenFlo and Torres?! You better avoid all gambling for the near future.
Jon Anik
(1:11 PM)
No curse whatsoever. Selective memory. People forget that when we started the show, all our fighters did was win. Kenny beat Lauzon, Huerta, and Stevenson. Mir beat Nogueira.
Marc (Malden, MA)
You said that Florian just didn't look like himself. Was he overwhelmed by the moment? If so, is part of it because his win streak didn't come against any top-tier fighters (Sanchez, Maynard, Edgar)?
Jon Anik
(1:12 PM)
Kenny would choke me out for making excuses on his behalf, but he was just flat. The layoff was a factor. I don't think the atmosphere phased him, but perhaps he put some undue pressure on himself with some of the pre-fight discourse. But Florian is very mentally tough, and I find it hard to believe he got caught up in the moment.
Jay (Connecticut)
Do you think we will see GSP vs The Spider anytime so and who do you think has the advantage in that match-up?
Jon Anik
(1:14 PM)
I am starting to think we may never see that mega-fight. As for who has the advantage, I go back and forth. I think it's a close fight, but St. Pierre would need to spend a lot of time bulking up in order to fight Silva.
Scott (Northern Kentucky)
I disagree with you on how one sided the Carano - Cyborg fight was. Gina escaped a heel hook and a kimura, she landed some decent shots, and even gained mount momentarily. Cyborg clearly won the round, but I wouldn't agree with a complete one sided affair such as Mir - Lesner II.
Jon Anik
(1:15 PM)
Glad to have your opinion. I thought Gina definitely landed some strikes, but Cyborg walked right through them. Carano had the full mount at one point and should've stayed there. But Cyborg just seemed so powerful, and much stronger. Do you want to see a rematch, Scott?
Marc (Malden, MA)
But do you think Kenny is hurt by the lack of top-level opponents? The only times he's fought top-level guys, at 155, were his title shots against Sherk and Penn, as those didn't work out so well.
Jon Anik
(1:16 PM)
Perhaps. But Huerta had a ton of momentum leading up to their fight at UFC 87. At that time (August of 2008), Huerta was much more highly thought of than Frankie Edgar or Gray Maynard. And Kenny won 14 of the 15 minutes in that one.
Brian (Milwaukee)
Sounds like Scott in Northern Kentucky is drinking the Gus Johnson Cool-aid
pio in LA [via mobile]
Y do i see more ?'s from the east than the west? no love for us?
Jon Anik
(1:16 PM)
No regional bias whatsoever. We get more than 15 questions every 30 seconds. Trying to rifle through as many as I can, Pio.
Dan (Chicago)
If you had to pick just one which one would you buy: UFC 102, 103, or 104. and why?
Jon Anik
(1:18 PM)
Great question. I love the 102 card top to bottom, and Lyoto Machida (UFC 104) is must-see TV after his last two performances, but I like the depth at 103. Maynard-Huerta and Swick-Kampmann are both very intriguing for me. Can't go wrong, really, with any of the three.
Charlie (Philly)
Any thoughts on who should face Bisping at UFC 105 now that Wandy has apparently pulled out?
Jon Anik
(1:19 PM)
Maybe Alan Belcher. Or Akiyama.
George (Minneapolis)
If Huerta beats Maynard, do you think he will stay in the UFC?
Jon Anik
(1:19 PM)
I doubt it.
Leo (Boston MA)
Wouldn't a Ken-Flo/ Sherk fight make sense with the losser all but being out of title contention?
Jon Anik
(1:20 PM)
Makes a ton of sense to me. I thought the UFC might even entertain taking the Sherk-Tibau fight off the board, and setting up the Sherk-Florian rematch for November.
TIM (THOMASVILLE)
Jesse Taylor. Care to re-consider?
Jon Anik
(1:20 PM)
He certainly got manhandled, Tim. But I still like him as a fighter. Hard to argue with the results since he was cut by the UFC. Can't win 'em all.
Pio in LA [via mobile]
Thank you JA. I gotta at least give you mad props for making this sport that much more exciting to follow. i schedule my wed & thurs around your chat and MMA LIVE. Keep up the great work!!
Jon Anik
(1:21 PM)
Thanks, bro. And remember, you guys can always e-mail me your questions---mmalive@espn.com, and I will try to get back to you as expeditiously as possible.
Nik (Calgary, AB)
What's next for the American Psycho? Never a boring fight
Jon Anik
(1:22 PM)
Not sure. I know it'll be tough for him to get a top name, given the recent setbacks.
Charlie (Philly)
What's the deal with the delay on the start of Bellator Season 2?
Jon Anik
(1:24 PM)
It's an amazing amount of work to put together 12 fight cards in 12 weeks. Logistics with fighters, broadcasters, TV deals, and everything else is a tremendous undertaking when you do 12 shows in 12 weeks, and oftentimes in different cities. I'm confident there will be an announcement within the month, and I hope to remain a part of the Bellator team.
Joe (PA)
Jon,Correct me if i am wrong, but the Maynard-Huerta is on a fight night, not ufc 103. right?
Jon Anik
(1:24 PM)
My mistake. One card is September 16, the other is September 19.
Erik (Austin, TX)
Hey Jon, I know there are other factors in what a fighter makes, but COME ON! Mousasi gets $2,000 for battering Babalu? M1 better have paid him a lot more than what we see.
Jon Anik
(1:25 PM)
That's ridiculous. And a guy Mousasi beat, Hector Lombard, just pocketed $175,000 in three fights with Bellator. You can be sure Mousasi will be making (plenty) more going forward. He's worth every penny.
Isaac (Denver)
Seems like all the UFC champions right now are untouchable. You think that helps or hurts business?
Jon Anik
(1:26 PM)
I have always said, Isaac, that dominant champions are good for all pro sports, including MMA and boxing. Because a guy like Brock Lesnar will eventually lose, just like the 2007 New Engalnd Patriots. And when he does---wow. It'll be a huge story.
Juan (Miami)
Jon,Will season 2 of Bellator be on ESPN Deportes again?
Jon Anik
(1:27 PM)
Not sure my man. But I fully expect the broadcasts will continue to be in both Spanish and English.
John (Victoria BC)
Has anything been confirmed for who gets the next shot at BJ? I know all the talk was Sanchez but has there been an official announcement?
Jon Anik
(1:28 PM)
We all thought Diego was gonna be trotted out into the Octagon at the end of the Penn-Florian fight, but that didn't happen. I'm not even sure Sanchez was in Philly. Nothing is official at this point. But I'd be shocked if someone else got the next title shot.
Steve (Reno, Nevada)
Do you think Kimbo Slice can beat Brock Lesnar
Jon Anik
(1:28 PM)
Nope. Brock would take him down and pound him out.
Jon Anik
(1:28 PM)
On that note, we expect to have Kimbo Slice in Bristol and on MMA Live within the next few weeks! Can't wait.
MS (Bkln NY)
After his latest convincing win at 205 - and overall flawless UFC record - is Silva ready to take on heavy-weights?? I'd pay to see Silva v. Brock... but I also remember that Roy Jones Jr. was advised not to make such a jump because a "VW bug can't compete against a MAC truck."
Jon Anik
(1:29 PM)
Anderson Silva could certainly beat select heavyweights, but that's asking a lot for a natural middleweight to fight a guy who walks around at 290.
mark (denver)
out of all the champs who would you be most shocked to lose?
Jon Anik
(1:31 PM)
Mark, that's one question I get every week in the chat, without fail. So tough to answer. I'd be very surprised to see GSP lose at 170.
Bobby Buckeye (Cincinnati)
I thought Silva walked around between 210-220?
Jon Anik
(1:31 PM)
Yes he does, but he fights at 185. Lesnar walks around at 290. I guess on fight night you'd be looking at about an 80 lb. discrepancy.
Pete (Montreal, Canada)
Will Werdum be fed to Fedor as his first Strikeforce fight?
Jon Anik
(1:32 PM)
It looks that way, but I'd much rather see Brett Rogers get the first shot at Fedor.
Leo (Boston MA)
You had to bring up the 07 Pats, some of us are still not over that!
Jon Anik
(1:33 PM)
Hahaha. I was born and raised in Boston. And I don't think you realize how good we have it. Since I graduated from college, there have been 6 championship parades in Boston.
Nick (Chesapeake, Va)
Are you guys trying to get Gina on MMA Live soon?
Jon Anik
(1:33 PM)
Yup.
YF (Toronto)
Jon, what do you think of Keith Florian's accusations of BJ's eye-poking habits? Kenny is too classy to say anything but do you agree with Keith?
Jon Anik
(1:34 PM)
I like Keith a ton, and think he gets a bad rap. But I'm not convinced it was a huge factor in the fight, nor do I think the eye pokes were intentional. I'd like to go back and watch the replay, but I saw it as a dominant performance for Penn. We will tee Kenny up on the subject tomorrow on MMA Live.
Brad (Columbus)
Has Kenny said anything about getting his hat stolen during his walk in? I about fell out of my chair when that happened
Jon Anik
(1:35 PM)
Haha. I'll ask him about it off the air tomorrow, so remind me in next week's chat.
Jay (Connecticut)
Do you really think there are any interesting fights out there for GSP? It seems there are no marquee names that have any chance of challenging him.
Jon Anik
(1:38 PM)
I may not think Swick will beat GSP, but I definitely want to see the fight.
Marc (Malden, MA)
I don't like Jake Shields fighting for a 185 lb title. I'd rather see him stay at 170 and fight GSP, when his contract is up.
Jon Anik
(1:39 PM)
Totally agree.
Isaac (Denver)
Is Almeida vs. Fitch official? What do you think of that match up?
Jon Anik
(1:40 PM)
All but official. I think it will be a technical fight that will go to the decision. Don't think it'll be that exciting.
jake (wellington, fl)
junie browning vs. gsp haha
Jon Anik
(1:40 PM)
Hahaha. And let me guess, GSP can't use takedowns and has to down a bottle of Goose before the fight.
Nick (Ottawa)
Jon,I always thought Michael Bisping's hype was greater than his talent. However, do you ever see him getting back to where he was before ufc 100?
Jon Anik
(1:41 PM)
Nope. I don't think he'll ever reach contender status again. Based upon a few conversations with sources, I question his dedication a little bit.
ed (new jersey)
How long do you think it will take Fitch to get another crack at the tittle?
Jon Anik
(1:42 PM)
I have to think if he beats Almeida, one more win thereafter would do it. The real issue there is that GSP mopped the canvas with him, so most of the hardcore fans aren't clamoring for a rematch.
Nik (Calgary, AB)
How about Rumble Jonhson v. GSP?
Jon Anik
(1:42 PM)
Definitely an intriguing fighter. Just not sure he's on GSP's level.
Pete (Montreal, Canada)
Where would Lil Nog fit in the UFC's LWH division?
Jon Anik
(1:43 PM)
Bottom half of the top ten, in my opinion. He's been hot of late, and is a nice addition.
Rj (Boston)
Are you glad to revisit UFC 100 so much today, since it was rebroadcast this weekend for all the folks who didn't buy the ppv?
Jon Anik
(1:43 PM)
Sure thing. I can't tell you how many people I've heard from that rewatched 100 this weekend. I was one of them.
Booth (Dallas)
I'm eating crackers and reading this chat. Man, life is good!
Jon Anik
(1:43 PM)
Glad to have you, Booth.
Jason (Baltimore)
I mean come on! Ken-Flo is not even a top 20 and def not a top 10 fighter in MMA but yet you answer about 20 questions about him in each chat. We know you are friends but give us a break already.
Jon Anik
(1:45 PM)
Jason, why do you think I get asked a ton of questions about Kenny? Because I spend more time with him than any other MMA fighter, and therefore try to give you guys some inside info. As for him as a fighter, you are blown if you don't think he's a top 10 lightweight in the world. I'd much rather you ask a question about a fighter that piques your curiosity.
Trevor (GSP land)
Im sitting here reading answers to everyones elses questions but mine?
Jon Anik
(1:46 PM)
What's your question, Trevor? You guys sound like a bunch of ladies today! Answering as fast as I can.
Juan (Miami)
Jason, is not Jon's fault people keep asking questions about KenFlo.
John (Sioux Falls, SD)
Why not have GSP step up and fight someone other than Silva at 185 the way Silva has done at 205? There just aren't any matchups at 170 where you don't think the outcome will be a GSP take down followed by GnP.
Jon Anik
(1:47 PM)
It's a good question, John. But GSP is supremely focused on his MMA legacy. He wants to supplant Matt Hughes as the greatest welterweight of all-time, and also wants to go down as the greatest MMA fighter of all-time. Taking a fight with a second-tier middleweight doesn't have much upside.
Juan (Miami)
Jon, How far are we from seeing you in Sportscenter?
Jon Anik
(1:48 PM)
Hahaha. As an anchor, it may be awhile. But doing MMA hits? Hopefully soon. MMA Live has already gotten some SC love, at UFC 91 and 100.
John (NYC)
Hey Jon, what's next for Brock Lesner? Why have we not heard anything yet?
Jon Anik
(1:49 PM)
The UFC is waiting for the result of Couture-Nogueira at UFC 102. I am convinced that Randy will get the next shot at Lesnar, provided he wins on August 29th.
mark (denver)
what do you think about guys on sportscenter and pti knocking mma all the time?
Jon Anik
(1:49 PM)
Just ignorant.
Marc (Malden, MA)
What percent chance do you give Shogun beating Machida? I'm hoping Shogun wins, only because it's the only way to get Anderson Silva a title shot at 205.
Jon Anik
(1:50 PM)
I'd say 15 percent. But that said, I'm not sure there is any other light heavyweight that I would give a higher percentage to to beat Machida.
Marc (Malden, MA)
Is Fedor scared of Brock?
Jon Anik
(1:51 PM)
I don't think his decision to sign with Strikeforce was made out of fear. But---do I think he is in any great rush to fight Lesnar? Absolutely not. I still think he'll need to cross over to the UFC to truly stamp his legacy. Otherwise, there will always be questions, despite his unbelievable ability and career.
Booth (Dallas)
I finished my crackers.
Jon Anik
(1:51 PM)
Awesome dude.
adam berry (dade county)
hey jon do u think kimbo slice will last long in the ufc.
Jon Anik
(1:52 PM)
Not necessarily. But I think he'll get a fight or two because of his ability to move the needle.
John (Sioux Falls, SD)
James Irvin was an also ran in the 205 division. You don't think Silva's win there added anything to his legacy (just obviously not as much much as his dismantling of Forrest)?
Jon Anik
(1:54 PM)
If St. Pierre beat Bisping, for example, it would certainly be a feather in his cap. But remember, it's easier for Silva to move up to 205 than for GSP to move up to 185. St. Pierre is not a big welterweight. And given how serious he is about his craft, he would take his time to move up to 185. It might require an 8-10 month layoff, which doesn't benefit anyone.
mark (denver)
Would you not love to see mousasi in ufc jon?
Jon Anik
(1:54 PM)
Who wouldn't?
Bones Jones (Bmore)
Talk about me and my next opponent!
Jon Anik
(1:55 PM)
You are must-see TV. I just think the UFC wants to groom you, and I don't blame them for being calculated and patient.
mark (denver)
When could we see mousasi in the ufc?
Jon Anik
(1:55 PM)
No doubt about it.
Jon (Reading, PA)
Do you think that when Kimbo does fight in the UFC, provided he doesn't win the show, that they'll give him main card status kind of like Junie Browning even though that was on a Fight Night?
Nik (Calgary, AB)
I think the most exciting fighter out there is Donald Cerrone, disagree?
Jon Anik
(1:56 PM)
He's certainly an exciting fighter to watch. Not sure he's at the top of my list. But top 15-20 for sure.
Jarric kansas [via mobile]
king mo vs the smashing machine in kc in a few weeks. m1 is putting on the fights. fedor will also be there but just demonstrating some moves with his coach. worth the 40 bucks they are trying to get out of people?
Jon Anik
(1:56 PM)
I won't be shelling out the dough, especially on the eve of UFC 102.
Mike (St. Louis)
Jon - Being from Boston and being a Sox fan. How bad is it going to feel when Smoltz faces the Sox in the WS to shut them down?
Jon Anik
(1:57 PM)
Red Sox in the World Series? In 2009? I like their pitching, but that seems to me to be some wishful thinking.
mark (denver)
will aldo beat brown?
Jon Anik
(1:57 PM)
Gun to my head? I'll say yes.
dayron (miami, fl)
vitor after beating rich?
Jon Anik
(1:58 PM)
One of four guys: Henderson, Marquardt, Maia, or Silva. If he loses to Franklin, it'll be a tougher path to the top.
Kalab (North Platte, NE)
who do you think has the best chance at beating fedor
Jon Anik
(1:58 PM)
Of any HW in the world? Brock Lesnar. Under the Strikeforce banner? Rogers or Overeem.
Andrew C. (Montgomery)
Jon Gegard Mousasi came in and dominated without breaking a sweat. He looked bored and his fight with Soku at DREAM 11 looks like another snooze fest. Do you think he regrets not being with the UFC?
Jon Anik
(1:59 PM)
I think he certainly has UFC aspirations. But he's only 25, and has plenty of time to get to the Octagon.
Juan (Miami)
Do you think Couture should go back to the Light Heavy Weight division?
Jon Anik
(1:59 PM)
Definitely, in terms of making the weight. But the only way he goes down to 205 is for a mega-fight.
Mike (Portland, Or.)
What's the best entrance music you've ever heard an MMA fighter come out to?
Jon Anik
(2:01 PM)
Plenty of good answers here. Anderson Silva's staple entrance to DMX's 'Ain't No Sunshine' is ridiculous. But Frank Mir coming out to 'Amazing' by Kanye West takes the cake for me. Best I've ever heard, though, was Floyd Mayweather coming out to Born in the USA and then knocking Ricky Hatton out. The crowd was 95% Hatton and it was a great, patriotic moment for those of us who were rooting along those lines.
Ken (Pittsburgh)
Against whom does Randy have a better chance of winning: Spider @ 205, or Brock rematch?
Jon Anik
(2:02 PM)
Great question, and one without an easy answer. I'll say he's got a better chance to beat Brock than Anderson Silva.
Scott (Northern Kentucky)
best entrance music - Marcus Davis with House of Pain with Boondock passage
MS (Bkln NY)
Why did Forrest run?
Jon Anik
(2:02 PM)
Bars in Philly close at 2 AM.
Bones Jones (Bmore)
Thanks for the compliment, can I at least be on the main card for my next bout?
Jon Anik
(2:02 PM)
I know, right?
Ken (Pittsburgh)
SNAPPLE CAP!
HAZ (San Diego)
how has Miguel been since the loss.i was really impressed with gegard moussasi...i think he would take out machida
Jon Anik
(2:03 PM)
Torres is truly one of a kind. He took the loss in stride. He's as respectful of the sport as it gets, and he will be champion again.
dayron (miami, fl)
demian maia chokes out nate, and fights silva, do u think he will armbar the crap out of him or is he another thales leites
Jon Anik
(2:04 PM)
I promise you, if Demain Maia gets a title shot, he won't blow it by spending the entire night in the butt-scoot position. And Maia has said as much. Title shots can be once-in-a-lifetime occurences, and a challenger must push the pace, even if that means getting knocked the heck out.
Andrew C. (Montgomery)
The best music ever for a fighter will be when JA comes out to "Afternoon Delight"!
Jon Anik
(2:04 PM)
Hahaha.
Jon Anik
(2:06 PM)
Hate to cut it short, but I've got a ton of work to get to. Remember, MMA Live tomorrow at 3 ET with Rashad and Ken-Flo. If I didn't get to your question and you want to haze me further, it's jon.a.anik@espn.com, or on Twitter (Jon_Anik). Until next week, be well and be safe. -JA