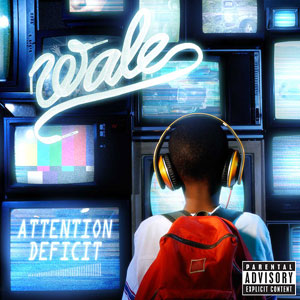 Welcome to SportsNation! On Wednesday, November 11, we'll have a very special guest stopping by as rapper Wale has agreed to take your questions about his upcoming full length album, his love of D.C. sports and much more.
Wale, born Olubowale Victor Folarin, has five extremely popular mixtapes under his belt dating back to 2005 including "The Mixtape About Nothing," which was inspired by the show "Seinfeld" and even features show alum Julia Louis-Dreyfus.
But it is his first studio album, "Attention Deficit," which will be released on Nov. 10, that has everyone in the hip hop community buzzing. It will feature Wale's latest creations with help from such music heavyweights as Lady Gaga, Jazmine Sullivan, Mark Ronson, The Neptunes and K'naan.
Wale lists his favorite teams as the Washington Redskins, Miami Hurricanes, USC Trojans, Washington Capitals, Cleveland Cavaliers and Georgetown basketball. He is also a big fan of Tiger Woods and Floyd Mayweather.
Use the form below to send your questions for Wale now. Then join us on Wednesday, Nov. 11 at 4 p.m. ET for the live chat!