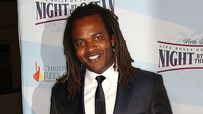 Masekela currently is a co-host on E! Network's The Daily Ten.
Welcome to SportsNation! On Monday, X Games and Winter X Games host Sal Masekela stops by to chat as part of ESPN.com's tribute to Black History Month.
Masekela worked his first X Games event in January 1999 as a snowboarding reporter during coverage of Winter X Games Three. Since that time, he has worked on every X Games and Winter X Games in a variety of capacities including skateboarding and snowboarding host and X Games reporter. In 2001, at X Games Seven in Philadelphia, Masekela expanded his responsibilities to host ESPN and ESPN2's overall coverage of the event. Five months later (January 2002), Winter X Games Six from Aspen, Colo. marked the first time he hosted the winter version of the premier action sports event.
This July, Sal will work as a correspondent for ESPN's coverage of the 2010 World Cup.
Send your questions now and join Masekela Monday at 3 p.m. ET!
More Special Guests: Previous chats | SportsNation
Buzzmaster
(2:23 PM)
Hey everyone. Sal's going to be here at 3 p.m. ET Monday. Send in those questions!
Buzzmaster
(3:04 PM)
Sal's here!
Tom (Boston)
Some of the Winter Olympic sports are pretty crazy...do you think we'll ever see a Olympic sport go into the X Games, kind of like we had with snow boarding going from the X Games to Olympics? I think skeleton or luge would be crazy in the X Games!
Sal Masekela
(3:05 PM)
No. I don't think that will happen, because I think the X Games really embodies a community of sports that embodies a lifestyle. Not to take away from luge or skeleton, there's a limited people that can participate in the sport. Plus, no one really wears something that tight at X Games.
hayden (logan, Utah)
is it hard to learn all of the trick names? not talking about the snowboarders
Sal Masekela
(3:07 PM)
It's actually not hard for me, because I've been snowboarding, surfing for 20 years. I've been working in the industry for just as long. All tricks are a constant progression and add-ons of basic tricks. You basically just follow the progression of tricks being added on. You sort of identify what's going on. It would be hard to walk into it now and look at what's going on without being as invested in it. Sometimes with the tricks being added throughout the year, you have to look at the video and see what they are doing, but you look at it and break it down and see what they are doing.
Frank (Dallas)
Sal, seeing as you work for an entertainment show, what is your stance on getting photographed while out with your buddies? The snowboarder who won the Bronze seems to be getting a little too much criticism for having some fun.
Sal Masekela
(3:10 PM)
I think that what happened to Scotty is junk, espcially when it comes to the IOC, who is reputed in having engaged in such actions as having been bribed to get the Olympics into a city, it's hypocritical. This is a 19 year old kid who just won a medal at the Olympics. Was it risque? Sure? Inappropriate? A little bit for public consumption. But was it worth sending this kid home and threatening to take his medal away? It's a joke. Especially for a sport in snowboarding that's saved the Olympics. I think it's a travesty. Everyone's just looking for something to talk about.
Phil (PA)
Do you think we'll ever see some X Games sports in the Summer Olympics, like snowboarding has in the Winter Olympics?
Sal Masekela
(3:11 PM)
We've seen BMX racing become a part of Summer. It's safe to say that it's possible. I know vert has been working hard to get into the Olympics. If it's going to be something, I think the first thing would be skate vert. That would be the thing to make it first. People have talked about surfing, but that's hard and it would have to be close to the ocean. The nuances are unique to surfing.
Will (Denver)
Will you be going to South Africa? How much are you looking forward to it?
Sal Masekela
(3:13 PM)
It is true. I'm looking forward to it immensely. My father came to this country as a political exile of the country. My whole family on my father's side lives there. Being able to go there is a huge honor and to go in the capacity that I'm going, as a human story teller, and help people know that this is a country beyond apartheid. I'm really excited.
Dave Finger (NYC)
Sal, why don't we see more African-American snowboarders riding on a recreational or professional level?
Sal Masekela
(3:15 PM)
It really all comes down to opportunity and exposure. Inner city kids or just people in general who live in urban landscapes are the last to have a chance at luxury opportunities like skiing and snowboarding. And it comes from stereotypes within the community that keep people from trying sports outside the box. When I started surfing, I got it from both sides. The white people asked what was I doing and the blacks asked why I was doing that "white sport." It's funny how much the kids I work with fall in love with snowboarding. All they needed was a chance and an opportunity.
Jill (Los Angeles)
Snowboarding or surfing?! Which one do you enjoy more?
Sal Masekela
(3:16 PM)
Tough one. It's really 50-50 for me. I surf more because I live at the beach. At the same time, I try and get on the hill at least 20-30 days a year. I love them both equally. I guess at the end of the day, surfing first with snowboarding nipping at its heals.
Etan (New Mexico)
What does it mean to South Africa to be hosting the World Cup in June?
Sal Masekela
(3:17 PM)
I think it means the end of the most famous definition of South Africa in apartheid. I think it means a whole new chapter will hopefully see South African and being invested in it and wanting to see the country. For the continent of Africa, it's amazing how it's the biggest continent in the world, but people don't know anything about it. Hopefully this is the kind of thing that will wake people up to Africa beyond the Discovery channel and National Geographic.
Chris Fiegler (Latham,NY)
Do you think that the Winter Olympics will be held ever at where the Winter X games are held at?
Sal Masekela
(3:18 PM)
Never. Never happen. For the sole reason that the infrastructure it takes to put on events like that is a massive burden. I doubt that any city would want to put up with us in the same year.
Paul (FL)
How much fun is it covering the X GAmes?
Sal Masekela
(3:20 PM)
I have an immense amount of fun. It's something that you can barely call a job. To be able to, each year, chart the progression of action sports competitively in the biggest stage of the world and be there at the ground level is something I never dreamed of as a kid when I was learning to surf and snowboard. It's really a great honor to have the responsibility to be a spokesperson at this time.
Marcus (Texas)
What is the hardest sport in the Winter X Games?
Sal Masekela
(3:21 PM)
I'd have to say snowboard pike and/or ski pipe, but more snowboard pike. It's definitely the hardest sport to master when the best guy in the world is so much better than you'll ever be.
Logan (NY)
What part of black history has impacted you the most?
Sal Masekela
(3:23 PM)
Actually, Black History Month to me means we still have a long way to go. I look forward to the day when we don't need a Black History Month. Where we don't need a month where we don't need a reminder that people of another race are doing things and achieving things. It's kind of an awkward month to me at times at this point in my life. However, the biggest impact of my life is the impact of my father. He was ousted from his country for fear of death or prison because he wanted to make music. He was not allowed to do that in a country that made it legal to bust down native Africans to a lower level than people who had conquered the country. My dad, making a name for himself and then being able to go back to the country is a great example to me to always know who you are and where you came from. My dad proved to me that there is no box. Not put yourself in one or let yourself be put in one.
Blake (Abilene, TX)
Does your dad have any Jazz CD's out? If so recomend one for me.
Sal Masekela
(3:26 PM)
My dad is doing fantastic. He just turned 70 years young in April. He has a new CD "Chola" that is up for numerous awards in Africa and Europe. He's still playing 100 some shows a year. He's got a musical. He's finishing a second book. His first one was his autobiography which is available from Random House. He's 70 years young and he continues to blow me away. When I complain about my schedule, he tells me about going from London and then Johannesburg. The best part is that we're going to work together for the World Cup. He's the music director for ESPN and we'll work on some documentary stuff.
Mel (DC)
What's the coolest event you've covered?
Sal Masekela
(3:30 PM)
I have had the privilege of doing a lot of amazing events. Probably one of my favorites was in 2004 when I did the Western Conference playoffs as a sideline reporter. I was outside of the box of what I normally do. To see how sports journalism works at that level and see what people are talking about at the water cooler every day. It was just night and day what I usually cover. And all the crap I took from people for working the sidelines. It was a cool experience.
Brad (Gadsden,Alabama)
Sal, What is your favorite sports teams?
Sal Masekela
(3:31 PM)
My favorite sports team is the San Diego Chargers. And my favorite athlete is probably Dwayne Wade. I like the way he plays basketball. There's a silent poise, deadly grace about him that I don't think even Kobe or LeBron have. It's unique. LeBron's a monster and Kobe is a Jordan clone, but Wade is a unique silent killer. I like it.
Daisy (CA)
Tell me about your first time surfing!
Sal Masekela
(3:32 PM)
My first time surfing was in Carlsbad, Calif. in 1988. I put on a west suit backwards the first time. It was a butt kicking. The waves were 4-6 feet. I finally made it out after about a half hour. After falling and falling and falling, I stood up for about 3 seconds on the whitewater and that was it. Time stopped. My life changed in those three seconds. That's when I became a surfer.
Sal Masekela
(3:36 PM)
I would like to say thank you to ESPN for this amazing 11-year ride. They basically took a passionate, wide-eyed, mouthy kid off the street and gave him a paid television and reporting education. What I've experienced is once in a lifetime. I'm grateful to the athletes, because without their support, they basically legitimatized me. They say to the audience that he speaks for us. And to the audience. You continue to support me. If you don't watch, I don't have a job. From the core participating fans and those on TV, I'm really grateful to them.