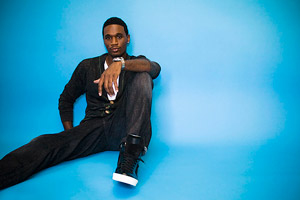 Rush's recent musical inspirations include Maxwell,
Robin Thicke and Musiq.
Welcome to SportsNation! On Thursday, NBA veteran and budding R&B superstar, Kareem Rush, will stop by to take your questions about his music career, how the rehab is going on his injured knee and much more.
Rush missed almost all of the 2009-10 NBA season with the Clippers after a serious ligament tear in his knee and was waived by the team in January. The time away from the game allowed him to pursue his passion for singing and a cell phone demo for some music insiders quickly turned into a single, video and upcoming album, "Rehabbing R&B," which will hit stores late summer or early fall. His song "Promises" is already receiving spins on R&B stations across the country.
Rush is a native of Kansas City, MO and played at the University of Missouri before joining the NBA in 2002 where he quickly garnered a reputation as a quality shooter. He played for five different teams over the next seven years, most recently with the Clippers.
Send your questions now and join Kareem at 4 p.m. ET on Thursday!
Click here to read more about Rush and listen to "Promises"
More Special Guests: Previous chats | SportsNation