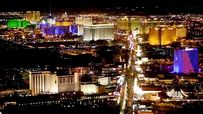 Jeff and his teammates won millions in Las Vegas as part of the MIT Blackjack team.
Welcome to SportsNation! On Tuesday, former member of the infamous MIT Blackjack Team, Jeff Ma, stops by SportsNation to chat poker and about his new book "The House Advantage."
As a member of the MIT Blackjack Team, Jeff Ma created an ingenious method for counting cards using talent, creativity, math and teamwork to win millions in Las Vegas. Ma is the subject of the best-selling book "Bringing Down the House" and the hit movie, "21."
He has since co-founded Citizen Sports, a revolutionary sports media company, and become a sought-after speaker. Ma shows companies how to harness the power of numbers to make better bottom-line business decisions; decisions that often are the difference between winning and losing.
In his new book, Ma tells us about the power of analytics; all told through gambling and sports stories. It is a book for people that would never read a book about statistics otherwise.
Send your questions now and join Ma in chat on Tuesday, at 1 p.m. ET!