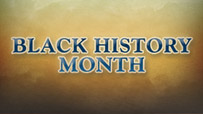 Welcome to SportsNation! On Wednesday, Philadelphia Tribune columnist Donald Hunt, who covers Historically Black Colleges and Universities (HBCU) athletics, stops by to chat about Black History Month.
Hunt recently wrote about 2011 football season's 7th Annual MEAC/SWAC Challenge Presented by Disney. The yearly event, which features teams from two prominent HBCUs, will be aired on an ESPN network.
Bethune-Cookman (MEAC) will face Prairie View A&M (SWAC) Sunday, Sept. 4, 2011 at Florida Citrus Bowl Stadium in Orlando, Fl. This will be the first ever meeting between the two programs and the first time each program will participate in the event.
Send your questions now and join Hunt Tuesday at 1 p.m. ET!
More Special Guests: Previous chats | SportsNation
Buzzmaster
(12:56 PM)
Donald Hunt is here to chat Black History Month!
Dave (St. Louis)
How important is the MEAC/SWAC Challenge to the HBCU schools?
Donald Hunt
(12:59 PM)
It's great, because it creates a good rivalry between the good black college conferences that are D-I. It creates a chance to create bragging rights to who is best. Over the years, because of scheduling, I don't think they have been able to play as much, but the response has been great.
Kevin (LA)
How important is it that we continue with Black History Month?
Donald Hunt
(1:01 PM)
It's really important, because, particularly for the young people, to learn about the trail blazers that came before them, whether they be athletes or coaches or broadcasters or writers. We take for granted some times that everything started 1, 2, 3, 5 years ago. But for African-Americans, it's been a grind and a struggle. So it's good for us to recognize those that came before us.
Nick (Oklahoma)
Do you think the Lebron situation would be fewed differently by fans if it was someone like peyton manning
Donald Hunt
(1:02 PM)
It's a possibility it might be viewed differently, but it would still get quite a bit of attention. Manning is one of the biggest stars in the NFL, so I think it would have quite a bit of attention if he decided to leave Indianapolis to go to another team. Obviously, with the way that LeBron did it, it got more and with him being from the Cleveland area, it got a little bit more attention.
Freddie (DC)
You're in Philly, what do you think of the Vick redemption story?
Donald Hunt
(1:04 PM)
I think it's a tremendous story. Michael Vick has done everything he's supposed to do on and off the field. What he's done should inspire a lot of others to do what they can in life. He's developed as a QB and as a person. It's certainly a story that's gone right across the country and attracted a lot of national exposure.
Brad (Gadsden,Alabama)
Donald, Who is going to win the super bowl?
Donald Hunt
(1:05 PM)
I'm going with the Pittsburgh Steelers. I think Mike Tomlin is an outstanding coach and has developed into one of the best in the NFL. This is his second trip to the big game. I like the Steelers.
pedro gomes (central falls,rhode island)
why do u think that there are not as many african american athletes in major leauge basball then there are in basketball and football?
Donald Hunt
(1:06 PM)
With basketball and football, you can come in and play pretty much right away. With baseball, you have to put your time in the minors and it could be 5, 6 years before you get to the majors. Baseball just isn't as glamorous as football and basketball. The other thing, it's just not being played enough in the community. Hopefully one day we can re-kindle some more interest in the inner city and we can have more African-Americans in baseball.
Evan (CT)
What are some of the HBCU traditions that are your favorite?
Donald Hunt
(1:08 PM)
I enjoy the bands. I like Florida A+M's band every year and Grambling's. They get out on the field and really perform. You don't want to go anywhere at halftime. That's my favorite.
Willie (San Fran)
What is one thing you would like people to get out of BHM?
Donald Hunt
(1:09 PM)
I would just like to see people learn about the rich history of African-Americans, athletes, politicians, writers, actors. I want them to learn as much as they can about those people. Some of the schools they went to, the churches they went to and what they've done to make lives better for everybody.
Sam (Chicago)
Do you think we should have MLK day in February, or is it better to have a month for him too in Jan.?
Donald Hunt
(1:10 PM)
I think we should continue to recognize him in January. That's something that everybody looks forward to every year.
Kyle (VA)
Do you think our schools teach BHM well enough?
Donald Hunt
(1:11 PM)
I think some schools are doing a pretty good job, but others need to do a better job. They need to develop a curriculum where they can really enlighten and enrich our young kids.
Steve (FL)
Is it good that a lot of hte recognition on BHM comes with athletics?
Donald Hunt
(1:12 PM)
I think it's good. It shows that there is a lot of interest among African-American athletes and coaches and the impact they've had on sports as a whole.
Wandy (FL)
In 2006, we had Lovei Smith and Tony Dungy and all anyone talked about was the two black head coaches. Now we have Mike Tomlin and nary a word. Is that good?
Donald Hunt
(1:14 PM)
It's definitely showing progress. I think he does deserve more progress. He's an outstanding coach. With his visibility, I think it will inspire a lot more African-Americans to get into coaching and that profession.
Alan (FL)
Donald, you're from Philly! You're giving out compliments to the Steelers and their coaches?
Donald Hunt
(1:15 PM)
Well, you have to recognize greatness. I understand we have the Eagles here. The Eagles are very popular in the city, but you can't overlook the fact that the Steelers have made two trips to the Super Bowl in the last four years. You have to give credit where it's due.
scott (chicago)
Why is there no white history month? Why do we have "Black frats, and "Black" student clubs? Shouldn't the black community want to distinguish itself as a functioning part of society and not a seperate entity?
Donald Hunt
(1:17 PM)
It's not so much about being separate, it's all about recognizing the greatness about a culture. We have the fraternities and soroities because they started in our communities. We need to recognize those people. Black History Month is when we do that. It's important for our young people to understand that.
Donald Hunt
(1:18 PM)
I would like to thank everybody that participated in the chat. It was good talking to everybody.