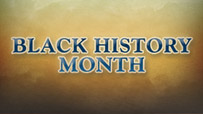 Welcome to SportsNation! On Monday, former Washington Redskins salary cap analyst J.I. Halsell stops by to chat about Black History Month.
A native Washingtonian, Halsell spent two seasons as the salary cap analyst for the Redskins. Prior to his tenure with the Redskins, he spent two years working in the NFL Management Council. He is now the Front Office Insider for ESPN980 in Washington and a Sports Economics Professor at George Mason University. Follow Halsell on his website www.salarycap101.com or on Twitter: @salarycap101.
Send your questions now and join Halsell Monday at 3 p.m. ET!
More Special Guests: Previous chats | SportsNation
Buzzmaster
(2:57 PM)
We've got J.I.!
Chris Fiegler (Latham,NY)
How do you think that the NFL C B A will shape up? Do you think that there will be a lockout?
J.I. Halsell
(2:58 PM)
I think that if the deadline is March 4, where they need to get a deal done by, a deal won't be done by March 4, but a deal will be done in the month of March. But I don't think there will be an extended lockout.
Chris (Chicago)
Given that the topic is Black History Month, I'll ask about the Rooney Rule. We've had African-American head coaches win Super Bowls in the last decade - Dungy and Tomlin, and some others have made it to the Super Bowl (Lovie Smith, Jim Caldwell). Approximately 1/3 of the franchises in the league have had a minority head coach at one time or do currently. That being the case, can we say that the Rooney Rule has achieved it's goals and is no longer necessary? How much credit do you give the rule itself for that changed landscape over the last 15-20 years or is more credit due to the hard work these coaches have put in and the successes they've achieved? Clearly owners and GM would be hurting their franchises if they were to exclude qualified African-American coaches from the candidates they consider.
J.I. Halsell
(2:59 PM)
Good question. I think the Rooney Rule, in terms of the spirit and leveling the playing field for all candidates still serves a purpose, but at the same time, I think the mechanics in its current form need to be evaluated, because teams have found loopholes and defeats the spririt of the rule.
Chris (California)
What are the issues that Goodell and Smith disagree on most?
J.I. Halsell
(3:01 PM)
At the end of the day, the bigges issue on the table is the league revenue and how that revenue is split. The league owners are looking for the current revenue pie to be divied up differently or for more revenue, which is an 18-game season. Another issue is revenue sharing. That is an issue that will have tobe addressed withing the owners before a deal can be made with the players.
Chris (Chicago)
Do you feel that African-American quarterbacks are given the appropriate support at both the youth level and all the way up to the NFL to remain at the quarterback position? There has still been just one Super Bowl winning African-American quarterback and it's nearly 25 years ago. There are many African-American QBs in the league today, but there are also dozens of former QBs playing other positions in the NFL over the last decade. Is there still a bias against African-Americans to play quarterback in some offensive systems? Or do you attribute it to the fact that there are just 32 jobs (and only one of those 32 QBs each year wins the title) so if you aren't seen as a top prospect to win one, changing positions serves their careers well, in terms of finding a place on a roster and earning an NFL paycheck?
J.I. Halsell
(3:03 PM)
I think if you're an African-American QB at the high school or collegiate level, if you're talented, you're going to receive the support that others will. Things that we've seen in this day is that if you're talented, you are going to get the opportunity to develop. If you're such a great athlete, if you don't get your QB skills to an elite level, you have a chance to try a different position.
C.J. (San Diego)
From my understanding, the players get 60% of the revenue under current CBA. Why is it bad to split the revenue 50-50?
J.I. Halsell
(3:04 PM)
Because that was the deal that was negotiated in the last CBA and the owners are looking to get some back in this negotiation. The players are the product in the NFL so they deserve to get a good part of the money. I don't think anyone disputes that the players should get the majority of the pie, but how it's divied up will get the most of the attention.
kevin (ct)
most difficult part abouty manging a cap?
J.I. Halsell
(3:06 PM)
The most difficult part is trying to balance salary cap management against talent acquisition. We want to negotiate a contract or pay a player a certain way. Where I used to work with the Redskins, we used to spend and it put us in a bind. The Packers did things a little differently and they are Super Bowl champs.
Steve (CA)
how involved are you in the talent acquisition as a cap guy?
J.I. Halsell
(3:07 PM)
The salary cap role in a front office is really providing the GM or head coach the value of the player you're looking at acquiring. In the roster building process, you have the talent evaluating, but you also want to make sure you acquire players of value. You want to provide that value analysis to the front office.
Matt (Houston)
What would it take for the players to agree to an 18 game season? It seems to me that if they want to get more money for veterans and better post career health benefits, this might be the concession they have to make. How likely is it that we are staring at an 18 game slate come the start of the next season (or 2012 season)?
J.I. Halsell
(3:09 PM)
I think if the players are going to agree to an 18-game season, they have to get things back in return like better post career health care, increase in roster size. And how do you adjust current contracts that were based on 16-game seasons? That's something that they'll also have to receive.
Shane (Los Angeles, CA)
When you say teams find loopholes to defeat the spirit of the Rooney Rule what do you mean? Leslie Frazier was hired in Minnesota without anyone else being given consideration, while Jerry Jones was forced to interview other candidates due to the rule. I think this was an oversight in the process. The Rooney Rule should be amended to read, "Owners shall interview no less than 3 candidates for HC positions, to include one minority candidate." If the Rooney Rule is designed to get otherwise unknown prospects exposure, it should do it for more than just minorities. Especially since 4 states (TX, NY, CA, and HI) have whites as a minority and 7 NFL teams reside in those states.
J.I. Halsell
(3:10 PM)
You've seen past examples where teams have a minority assistant coach or front office person just sit in just to satisfy the rule. I don't think that was the spirit of the rule. That was the loophole that teams use to circumvent the Rooney Rule.
Roger (Chicago)
Thoughts on Snyder?
J.I. Halsell
(3:12 PM)
I'm a native Washingtonian, so it was awesome to work for my home town team. My interaction with Dan was great. You hear stories about him. He is passionate about the Redskins. He acquired that team at a young age. Like anything else in life, he had some growing pains. He had to understand how to be an NFL owner. He was willing to spend money, which is all you can ask for in the front office.
BJ (Indiana)
General thoughts on last night's game?
J.I. Halsell
(3:13 PM)
I think it lived up to the exciting shoot out everyone thought it would be. Ben Roethlisberger, with all of his game winning drives, the flip side is that he will turn the ball over. Aaron Rodgers has gotten the monkey off of his back. He cemented himself as one of the top 4-5 QBs in the game. All in all, it was a great Super Bowl.
J.I. Halsell
(3:14 PM)
I appreciate being here. I'm in line with the rest of the fans that I hope the players and management can get together on a deal so we can have a normal offseason. Then we can have a 2011 season and keep the momentum going from last night's Super Bowl.