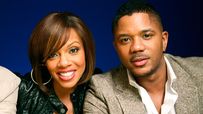 Watch "The Game" Tuesdays at 10 p.m. ET on BET.
Welcome to SportsNation! On Wednesday, actor Hosea Chanchez, star of BET's "The Game,"stops by to chat as part of ESPN.com's tribute to Black History Month.
Chanchez became a huge hit with his role as Malik Wright on the hit series "The Game." Wright is the superstar quarterback of the San Diego Sabers who is a cocky, self-absorbed ladies man.
"The Game" premiered on October 1, 2006 on the CW. After three seasons, the series was canceled and picked up by BET in May 2009. The series relocated from Los Angeles to Atlanta and returned to the air on January 11, 2011, being in its fourth season.
Send your questions now and join Chanchez Wednesday at 2 p.m. ET!
More Special Guests: Previous chats | SportsNation
Buzzmaster
(2:01 PM)
Hosea is here!
MM (Philly)
It was nice to see The Game come back after all the fan support. Do you think BET will ever bring back other great black sitcoms, like Somebodies?
Hosea Chanchez
(2:03 PM)
First of all, I don't anticipate BET bringing another show back. I don't think they'll be like other networks in bringing shows back. It wasn't about it being cancelled, it just wasn't enough time. The fans wanted more. I was really happy that the show came back, not just for my own personal reasons, but the fans fought so hard to bring it back. You saw it with the e-mails, calls, all of those things. I was happy for the fans.
Mike brooks (Jacksonville, florida)
In school did you play football or atleast sports and what was your position. You look more like a running back
Hosea Chanchez
(2:03 PM)
I didn't play football at all. I played basketball. My brothers played football.
Terrence (Richmond)
Okay Hosea, tell the truth. Is your character a portrayal of someone you knew in real life?
Hosea Chanchez
(2:04 PM)
No one I know in real life or personally. He's a mixture of three people and two I'll tell you: one is Deion Sanders and the other is Terrell Owens.
Jenna (Denver, CO)
Are you a big fitness person in real life? Do you workout/play football/exercise?
Hosea Chanchez
(2:05 PM)
I work out at least four times a week.
DES (Brooklyn)
The CW made a colossal mistake when they cancelled The Game. That was really the only show I watched on that network but everything happens for a reason. Do you foresee long term multiple seasons success for The Game on BET and do you like the new twist BET has added to the show?
Hosea Chanchez
(2:06 PM)
I would have to say I hope so, especially since we gave the network the highest ratings of all time and became the highest rated cable show of all time. I hope that continues. We're all down for the ride, as long as they're willing to be.
kevin (CT)
with February here, what doesn BHM mean to you?
Hosea Chanchez
(2:08 PM)
I celebrate black history all of the time. To define it to a month seems a bit ridiculous to me. I think anything worth celebrating should be done more regularly than within a month, like we do with American history in general. It's never been Black History Month to me, but I get it to paying tribute to those that came before. But if I'm being honest with you, it doesn't mean a whole lot to me, as for a month.
Kelly (Raleigh)
What "real" athlete would you like to see join the cast of The Game?
Hosea Chanchez
(2:08 PM)
Reggie Bush. And Michael Jordan. And Kobe Bryant.
Coya (Springfield, MA)
First I want to say welcome back The Game was greatly missed. You are very talented! Will we see a more mature Malik as this season progress? Do you find it hard to step outside of yourself when acting?
Hosea Chanchez
(2:09 PM)
You will see a more mature Malik. I don't see it being hard to step out of myself, because he's so opposite of me. I'm excited to play him.
kr (cleveland)
Often there aren't a lot of roles for black actors outside of their main gigs. What other projects are you working on now and what's your dream role?
Hosea Chanchez
(2:11 PM)
No, I don't have a dream role, that's because my dream role would be to play real people outside of their normal circumstance. If I had a dream role, I would like to shine a light on things that aren't seen. I would like to play a role that's outside of the norm, instead of the usual: athletes, rappers, gangbanger, abusive men. I would like to play a role outside of the usual and shine a light on them.
Coco (Buffalo)
Can you tell the folks at BET that "The Game" should be an HOUR long!! 30 minutes is too much of a tease! We love the show! Keep up the good work!
Hosea Chanchez
(2:11 PM)
I will try. A lot of people have been saying that.
Jason Pitts (San Diego, CA)
Hosea, are the writers of the show ever gonna let Malik get a punch in on Derwin when you two fight or will you continue to take L's from the one-hitter quitters?
Hosea Chanchez
(2:12 PM)
Wow. I've been saying the same exact thing. The same exact thing. Hopefully, he'll get a punch in.
Terrence (Richmond)
Hey Hosea, love the show! Who were your favorite football players growing up?
Hosea Chanchez
(2:12 PM)
Deion Sanders was my favorite football player when I was a kid, for sure. His posters were all over my wall.
Pauly D (Miami)
Who are your favorite sports teams? And players?
Hosea Chanchez
(2:13 PM)
Favorite player is Kobe. 100% Lakers fan.
ryan (melrose,ma)
Hosea, what's the best meal to eat while watching a sporting event?
Hosea Chanchez
(2:13 PM)
Wings. Hot wings. Hands down.
Stacy (Las Vegas)
what everyone wants to know is.......ARE YOU SINGLE?!
Hosea Chanchez
(2:14 PM)
Some times. Depends on the day. The event. Everything.
Omar (Jersey)
Do you plan to do movies or stick to TV?
Hosea Chanchez
(2:14 PM)
I do plan to do movies. I have three films coming out and I'm in talks with doing some more films right now.
Hosea Chanchez
(2:14 PM)
Movies to come real soon.
Goldy (MA)
PLEASE get Reggie Bush on the show!!
Hosea Chanchez
(2:15 PM)
I don't have any weight I could pull to make that happen. I've been told that he wants to do it but with their season and our season, it's hard to get the football players on the show because of the time.
Hosea Chanchez
(2:16 PM)
Thank you guys so much. It's truly because of you that this show, opportunity, blessing and art is being made. Thank you.