Pay-for-Play: Dr. Ellen Staurowsky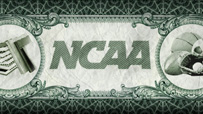 Welcome to SportsNation! On Friday, we'll continue our ESPN.com Pay-for-Play series, looking at potential legal issues of paying student-athletes and Title IX implications, when Dr. Ellen Staurowsky, a professor at Ithaca College, stops by to chat.
In addition to teaching, Dr. Staurowsky is also the chair of the school's graduate program in Sport Management. Her areas of academic specialties include gender equity and Title IX, pay equity in sport, athletes rights and college sport reform.
Prior to coming to Ithaca in 1992, Dr. Staurowsky was the director of athletics at William Smith College. She has also held such positions like men's soccer coach, dean of students, field hockey coach and women's lacrosse coach, during her career working at colleges and universities.
Send your questions now and join Dr. Staurowsky Friday at 3 p.m. ET!
More Special Guests: Previous chats | SportsNation
Buzzmaster
(3:05 PM)
Dr. Ellen Staurowsky is here!
Geoffrey (Houston)
If players think that their talents are worth more than the scholarships that are offered them, why do they keep accepting them? If they feel undervalued, they could sell their talents elsewhere. I hear the average Arena Football player makes $85K/year.
Dr. Ellen Staurowsky
(3:07 PM)
I'm not so sure that they can go elsewhere. Given the age limitations by the NFL and NBA, the athletes are funneled to the college institutions. They're locked into a system where there isn't a free market. The other issue has to do with the fact that these athletes are young, maybe minors when they're recruited and given the other NCAA regulations that limit them from having other advocates, agents, they're inclined to accept what's in front of them.
Cheesehead Sports Nut (Chicago, IL)
I asked NCAA VP of Communications Bob Williams a similar question earlier this week so I thought I would ask you a version of the question. Instead of directly paying college athletes while they are in college, why not put a percentage of money a school gets from selling each player's specific jersey into an escrow fund. If the player complies with all NCAA rules while they are in school they get a percentage of the revenue from their jersey sales when they leave. I understand that would not help a ton of players besides the big names on the basketball and football teams but at least it puts a carrot out there for players that are the most susceptible to bribes to comply with all NCAA rules right?
Dr. Ellen Staurowsky
(3:09 PM)
It's an interesting way of thinking about this. What's so exciting really about the discussion right now is that people are imagining the possibility that there could be a radical change of how athletes are compenstated in the revenue sports. This is a healthy conversation to have. We have so many proposals on the table right now. We need a plan that will really acknowledge the worth of the athletes generating this revenue. My inclination would be clean up the language entirely from the standpoint of looking at this as a work place issue or as an educational issue and be clear in what we're talking about and focus on that. Hopefully this all leads to a solution that would be better for the players.
Dave (CT)
How would paying players affect Title IX?
Dr. Ellen Staurowsky
(3:12 PM)
There have been numerous perspectives on this in the last week and over the past couple of months. Some Title IX experts have argued that under Title IX if the cost of attendance were to be filled, an arrangement would have to be made with all female and other athletes within a particular department. I think the determining factor in this is whether the discussion is really about covering the cost of attendance or whether or not we're talking about a legit pay for play circumstance. The reason this is so muddied right now is that scholarships are already pay for play to begin with. If an argument can be made that this is really pay for play, that takes it out of an educational context and puts it into a work place context and Title IX does not apply to an employer-employee relationship. It's possible, depending on where this discussion goes that Title IX does not apply.
Mark (Canton, OH)
Can we just admit the real reason for all the pay for play talk: schools are getting tired of paying the cost when their athletes get caught with their hands in the cookie jar! And does anyone truly believe this will stop that from happening or even slow it down? Really?? This is nothing more than a thinly-veiled attempt for the BCS conferences to continue their hold on the mythical national championship.
Dr. Ellen Staurowsky
(3:17 PM)
I like the candor, Mark. Some times in certain circumstances, very good people get caught in morally compromising situations. I think it's confusing for a young man who sees all around him athletes who are being compensated at substantial levels for what they do to always step back from that and take what some people have been referring to "the right path." I think it's hard in this system to determine what the right path is. The NCAA manual says that the reason that there is this amateurism is to create a clear line between professionals and amateurs. Trying to navigate that territory can be very difficult for everyone involved. Were these athletes very wrong for selling jerseys or bartering off of their celebrity? Or were they just wrong because it was against NCAA regulations? What they did wasn't illegal. When those incidents occur, they are symptoms of larger systemic problem that needs to be taken care of. Will covering the cost of attendance solve it? I don't think so. But other discussions will help - whether they have representation, etc. With this entire conversation coming up, it will help with this problem. It's better than doing nothing.
victor (monroe,louisiana)
Dr Staurowsky would you tell me a little bit about pay for play/and do you think we will see sunday college football games real soon?
Dr. Ellen Staurowsky
(3:21 PM)
Thanks for the question from Louisiana. I think it's moving in the direction of a pay for play system. I think coach Calipari was saying the other day where the top tier of 60 schools would evolve into a planet of their own. The economic forces are pushing it in that direction. We have had seismic shifts with conference mergers and ruptures and as a result, we have a group of haves and have nots. As that group of haves increase their access to commercial interests, March TV deals, more merchandising opportunities, mutual financial relationships with professional areas, it becomes less possible to hide the fact that the revenue producing athletes have not been compensated for many, many years and have, I would say, been exploited during that process. I think it would be healthy for colleges and universities to do this. They're supposed to be the moral compass of the country. To say in their quest to sponsor mass mediated entertainment they exploit their students in the process, that can't be forgiven. That's part of the hypocrisy. I hope we can come to terms with this. In the mean time we have whole groups of athletes who are not being treated appropriately.
Greg (VA)
Is there a system that would make everyone happy? I don't think there would be.
Dr. Ellen Staurowsky
(3:24 PM)
I think we need to start with acknowledgement of the fact that this enormous college sport enterprise has all sorts of inequities operating in it. When the NCAA federated and went to three different divisions, that demonstrates that there are substantial disagreements about how schools should work. The fact that over time we had these subdivisions, I-A, I-AA, now FBS, FCS, shows there are longstanding financial differences and philosophical differences. If there is not going to be a solution that everyone is going to be happy with, what we might be able to do is become clearer about what athletics should be for certain campuses and at least fix the problems where we can fix them. It would be really quite a fix, since we've been dealing with them for a long time that we could lay to rest these persistent problems.
Dave (CA)
Football and basketball, honestly, are where we see the biggest issues...will we see different rules for them than for other sports?
Dr. Ellen Staurowsky
(3:28 PM)
I think that's a great question. This is not accidental that we are at the moment that we're at right now. If you look at the D-I philosophy statement, in the statement itself, there's an expectation that the schools will sponsor mass oriented events in the specific sports of football and basketball. For the NCAA, men's basketball is the economic driver. It's the notable that the BCS and the money associated with top tier programs is not a part of the NCAA revenue. It's not surprising that we are encountering these problems. The NCAA has affection for saying the 140,000 athletes, the vast majority of them are not going to go pro, but the plain fact is that there are 17,000 revenue generators that are creating the billions of dollars and competes with other professional entities. I don't think it should really surprise us that we do have issues with this. The financial stakes are different than back in the day. The conditions for a scholarship have not changed since the 1970s and yet so much has changed in the commercial landscape because of football and basketball.
Dr. Ellen Staurowsky
(3:29 PM)
The problems we have with players is due to the disconnect we have not with the players but with this enterprise that has changed dramatically.
Scott (Wisconsin)
Even if there is pay for play, what will stop student athletes from wanting even more money, and still doing things like selling memorabilia for cars and tattoos?
Dr. Ellen Staurowsky
(3:30 PM)
I would hope that the incentive to have to engage in that behavior would be diminished as a result of compensating them more fairly. I know that's a leap of faith because of what we see as a result of the current system. I think if we take away the incentive to have to get those extra benefits in a different way, then I think we will probably not have the kind of incidents we have right now.
Tom (Lincoln Park)
Dr., a lot of athletic departments have been claiming that they are in the red, and that there are only a few departments making money across the country. If you had to pay all scholarship athletes,would we see schools being forced to drop sports (and I'm not assuming that the figures given by schools are true, but I'd imagine there would be some fallout)?
Dr. Ellen Staurowsky
(3:35 PM)
I like the fact that you're skeptical about the fact that we have the real numbers. That's one place to start with this. I think we are talking about the potential for radical restructuring. Based on data reported to the Department of Education, for D-I schools, they spent over $880 million on scholarship assistance. In this new system, it is possible there would be a re-ordering on how this money would be re-allocated. I don't know what that means. There is speculation that schools in the big six conferences can afford it. That may be so. But there may be other impacts. For example, the general idea that Steve Spurrier had about coaches providing money out of their contracts. The idea is interesting. The reason those multi million dollar contracts exist is because NCAA regulations have suppressed the athletes' ability to pursure their worth in the market. If you look at shoe deals and how they've progressed, originally Nike wanted to put athletes on their contracts. Instead, the shoe deals went to the coaches and not the athletes. Looking at the large pools of money coaches have access to will help in the process.
Dr. Ellen Staurowsky
(3:36 PM)
Still, with the haves and have nots, some of the schools that are struggling to keep up will have to make some decisions about stepping away, because it's become too pricey. And that may not be such a bad thing. Those in the have not category are already turning themselves inside out to do this.
Buzzmaster
(3:36 PM)
Thanks Dr. Staurowsky for chatting!