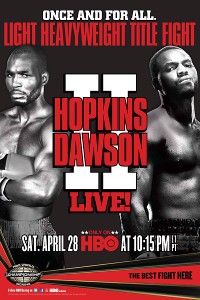 Welcome to SportsNation! On Wednesday, we're going inside the boxing ring when Seth Mitchell stops by to chat about his heavyweight fight this weekend.
Mitchell (24-0-1, 18 KO) takes on Chazz Witherspoon (30-2, 22 KO) at Boardwalk Hall in Atlantic City Saturday at 10:15 p.m. ET/PT on HBO. The fight will be a part of the same broadcast as the Bernard Hopkins-Chad Dawson light heavyweight title fight.
Following a draw in the third fight of his professional career, Mitchell has won his last 22 fights, including a second-round TKO of Timur Ibragimov in December. His last nine decisions have come via knockout.
Send your questions now and join Mitchell Wednesday at 2 p.m. ET!
More Special Guests: Previous chats | SportsNation
Buzzmaster
(1:59 PM)
Seth is here!
Damien (NY)
How many hours do you train a week preparing for a fight?
Seth Mitchell
(2:00 PM)
Typically, with running included, probably about 4-5 hours a day. Running, abs and the stuff you would do at the gym.
Charles (Woodson)
Most boxers I see at your height (6'2) usually weigh in at the 220-235 range. Do you think you have more punching power fighting at 240+?
Seth Mitchell
(2:01 PM)
Definitely. I'm just naturally this size. When I went to Michigan State as a freshman I was 238 pounds. It's just natural for me to carry my weight. It just goes to show that I'm naturally a heavyweight.
Charles (Columbus)
Seth, who are some of the boxers you followed growing up? Do you have a favorite? By the way, you have so much potential, please keep up the great work, you will be champ one day!!!
Seth Mitchell
(2:02 PM)
I was a casual boxing fan. I liked Mike Tyson. I think everyone liked him because of the excitement he brought to the ring. I didn't think I would be boxing until I started at almost 25 years of age.
Greg D (Raleigh, NC)
How will you motivate yourself against Chazz, this is a big step up for you, will you take this lightly considering your success thus far?
Seth Mitchell
(2:03 PM)
Absolutely not I won't be taking it lightly. This is a step up fight for me. Chazz will be ready to fight. I have a certain destination that I want to get to. My wife and two children motivate me to fight. My family is my main motivation. I'm expecting a great fight.
Chuck (Ohio)
Seth, love watching your fights, glad you are getting a shot on the big stage. I think Witherspoon is a great test for you. After you KO Chazz out. Do you plan on a couple more fights against contenders, before you go after one of the Klitschko's? If so, who are some possibilities.
Seth Mitchell
(2:04 PM)
Definitely. A lot of people throw the Klitchsko brothers out there, but I think I'm still 3-4 fights away from them. Maybe this time next year.
Chris Fiegler (Latham,NY)
What Sports Facillity do you enjoy fight at?
Seth Mitchell
(2:05 PM)
I think this is a good venue to fight at. A lot of people have fought in Atlantic City. My first time there. I've fought in Las Vegas. San Jose. California. Arizona. I've traveled quite a bit, fighting in the west coast. I'm excited about fighting in Atlantic City.
Dave (NYC)
what's his biggest strength?
Seth Mitchell
(2:06 PM)
Jab. He has a good jab. And he stays busy. He throws a lot of punches. Those are two things that I have to be mindful of and not let him outwork me when we're in the inside. He throws you off your rhythm.
Greg (VA)
HAve you watched his fights or have you left that up to your trainers?
Seth Mitchell
(2:07 PM)
For the most part, I left it up to my trainers. I looked at a couple of his fights just to see what kind of style he uses. But for the most part, I leave it up to my trainer and let him break down the tape.
Seth Mitchell
(2:07 PM)
Unlike football, where I religiously studied tape.
Ricky (Oklahoma)
Your last performance was a good one in December. You used your right hand to excellence. How have you been working to improve on your left hand to become an elite fighter? That's the only thing I think you are missing to beat one of the BIG BROTHERS! Good luck!
Seth Mitchell
(2:08 PM)
Definitely. It's funny. In the amateurs, I used to knock everyone out with my left. I have to improve my left hand more. I dictate with my jab. But I do have to improve on pulling the trigger on my left hook more.
Fred (Dallas)
Thing you've improved on the most since your amateur days?
Seth Mitchell
(2:09 PM)
Just becoming an overall better fighter. Relaxed more in the ring. I only boxed amateurs for one year and only had 10 fights. I'm still learning on the job. I'm still developing my whole game since those days.
Joe (PG County)
I Love EA Sports Fight night (PS3). I think we need Mayhem on the next Game... Anybody talk to you or Golden Boy about that move? Mayhem Vs. Foreman.. oh yea!!!!
Seth Mitchell
(2:10 PM)
I think so too! I think I need to be in there too. I don't really play video games. Even when I was in college, when NCAA came out, I was in the game for two years and I didn't really get into it. I'm not really a video game player.
Jeff (RI)
biggest thing that you need to do to get a win?
Seth Mitchell
(2:11 PM)
I just need to be myself. I need to dictate with my jab. Not let Chazz outjab me. I need to dictate the pace of the fight. I can't let him get his rhythm going with the jab.
Seth Mitchell
(2:12 PM)
Thanks for all of the support. I saw a lot of people on Twitter giving me a lot of support. I appreciate it. Definitely tune in on Saturday on HBO. Follow me on Twitter: @SethMayhem48.