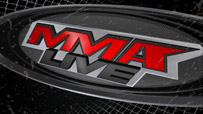 Welcome to SportsNation! On Wednesday, Jon Anik, host of ESPN.com's MMA Live, will stop by to take your questions!
A new episode of MMA Live, which debuted on ESPN.com and ESPN Mobile TV in May of 2008, airs every Thursday at 3 p.m. ET. MMA Live can also be seen whenever it fits your schedule. Just head to the MMA Live video hub on ESPN.com.
Anik started at ESPN in February of 2006 working for ESPN Radio, before moving over to the digital media platforms early in 2007. An avid MMA advocate and fan, Anik has hosted a boxing radio show in Boston for the last four years, covering more than 25 championship fights in Las Vegas and throughout the United States.
Send your questions now and join Anik Wednesday at 1 p.m. ET!
More Jon Anik: MMA Live | MMA index | Chats
Jon Anik
(12:57 PM)
The pleasure is all on this side of the table. Thanks for checkin' back in for another MMA Live chat! Off the top, want to let you all know that MMA Live is hitting the road for UFC 100! We've got four live shows for you, beginning with our regular show Thursday from inside the Mandalay Bay Events Center. It continues with the Weigh-in Special Friday, and then pre and post-fight shows before and after UFC 100. Also, Randy Couture will be one of our analysts Thursday and Friday, so don't miss it. Very excited to bring you guys what we hope will be the best UFC 100 coverage on the web. Alright, housekeeping is done. Let's vent.
Tyler (Snohomish, Wa)
Jon, what happened to Kimbo, he looked like he was going to be the face of MMA but I havent heard from him recently
Jon Anik
(12:58 PM)
Kimbo has signed on for Season 10 of the UFC's reality show, The Ultimate Fighter. It debuts on Spike on September 16th. Should be beyond interesting.
James Howell (Indianapolis)
Is Matt Hughes in the top 5 greatest of All time? Who is the top 5?
Jon Anik
(12:59 PM)
He's probably the greatest welterweight in MMA history, although I expect Georges St. Pierre to hold that title when he retires. Hughes is certainly a future Hall-of-Famer. Not sure he's in my top five mixed martial artists of all time, but he cracks my top 10.
James Howell (Indianapolis)
Can you get me some tickets to UFC 100???
Jon Anik
(1:00 PM)
No can do. But if it makes you feel any better, I've had dozens of requests (from people I actually know...haha) and haven't been able to grant any of them. Hopefully our coverage will make you feel like you're there, James.
matt (salerno)
Im trying to figure out the whole varner injury thing....will the doctor not clear him because of the broken hand or because of the eye injury from cerrones knee...havent heard about his eye but no hand should take that long to heal
Jon Anik
(1:01 PM)
It just seems to be a healing issue with the hand. I expect Varner to be cleared late 2009/early 2010. And I think he's silently rooting for Benson Henderson to beat Cerrone.
Tom (Fargo,ND) [via mobile]
Do you think Chris Tuchscherer has any chance to beat Gonzaga at UFC 102?
Jon Anik
(1:02 PM)
Huge experience disadvantage for Tuchscherer, but Gonzaga is coming off a loss and may be on the downside now. Tuchscherer trains with Brock Lesnar, so he shouldn't be intimidated by Gabe.
Steve (Happy Valley)
Gotta say I'm a bit disappointed in the UFC's decision to ban certain clothing sponsors and demand $100K for the right to sponsor a fighter. Sponsorships make up a decent portion of a fighter's paycheck, especially the smaller names. I feel like this is detrimental to the fighters and may keep some talent away. Your thoughts?
Jon Anik
(1:04 PM)
I was disappointed, but not shocked at the announcement. You have to think companies like One More Round have made a lot of their fortune because of UFC fighters sporting their gear. It's disappointing for the fighters, but the UFC is a business, and their decisions almost always reflect that.
Jamie (KC)
Who would you rather fight, Mike Tyson or Jose Canseco?
Jon Anik
(1:04 PM)
Jose Canseco. Tyson is too much of a wild card.
Jason (Owosso, MI)
What can I do as an individual to help MMA get more respect from the media?
Jon Anik
(1:05 PM)
It's a good question without a good answer. Keep peppering that MMA Live inbox and the ESPN ombudsperson with your sentiments. I am curious to see how the WWL handles UFC 100, which is the biggest singular event in MMA history.
chris (boston mass)
best UFC fighter ever?
Jon Anik
(1:07 PM)
Now? Anderson Silva can make a great case for that title, especially as the record-holder for consecutive wins inside the Octagon. I actually think GSP will hold that distinction when all is said and done.
Ben (Columbus)
Are you excited for the Kampman vs Swick fight, and the Huerta vs Maynard fight?
Jon Anik
(1:08 PM)
Yes, and yes. In large part b/c both of those fights have legitimate implications with regard to the title picture at 170 and 155. Both winners should be on the cusp of title shots.
Nathan (Portsmouth, Ohio)
In his heyday... I'd rather fight Tyson. I'll take a dive for that 10 million his scrubs got.
henry (miami fl)
is the ufc bigger than any of the major sports right now?
Jon Anik
(1:10 PM)
It is certainly not as big as the NFL, NBA, or MLB in terms of its fan base. But MMA (and the UFC) is growing faster than any of those sports. A lot of our parents didn't grow up with MMA. Once the generation turns over again, look out. MMA will be everywhere. I was on Newbury St. in Boston this weekend, and I saw UFC, TapouT and Affliction gear everywhere. A few Red Sox hats, too.
Anthony S. (Devon, PA)
Where does Wanderlei Silva go from here? Whom do you think he fights next?
Jon Anik
(1:10 PM)
Still not convinced he can make 185.
Charlie (Philly)
What do expect is next for Condit? Do you expect he will be on one of the September cards (UFC 103 or Fight Night 19)?
Jon Anik
(1:12 PM)
No official word on Condit's next opponent. Perhaps he would get the Paulo Thiago-Jon Fitch loser. Maybe Dan Hardy? I'd reckon the UFC wants Condit to get a W after the loss to Kampmann.
Adam (Provo, UT)
which is better in your opinion...Five Guys or In-n-Out?
Jon Anik
(1:13 PM)
Great question to pose to a fat kid at heart. I gotta go Five Guys, but that's based on T.S.E. (time spent eating). No In-n-out Burger near me, so I've only had it once or twice.
Brian (New York)
If Paulo Thiago (by the grace of God) stops Jon Fitch, is he next for a title shot?
Jon Anik
(1:14 PM)
I don't see it. I thought the win over Koscheck was a bit fluky/lucky and I still think he's got work to do. Of course, a crowd-pleasing finish of Fitch would help his case greatly. But I just don't see it.
Adam (Provo, UT)
Brian...Paulo losing to Fitch is as close to a sure thing as it gets in MMA
Vinod (New York)
Hey JA,What do you make of Dana White's backing off of (flat-out denying, rather) commenting on Vitor Belfort's possible addition to the UFC?
Jon Anik
(1:15 PM)
Didn't see or hear the denial/back track. I think a lot of folks were surprised Dana was so forthcoming with his interest in a fighter who is contracted to another promotion.
Dre (Atl)
You know if Roger Gracie has any striking ability?
Jon Anik
(1:16 PM)
I've only seen one of his fights, and he certainly wasn't getting it done on his feet. I'm sure his stand-up doesn't sniff his BJJ, but I assume he's been working non-stop on his striking in advance of his Strikeforce debut next month.
Charlie (Philly)
I'm going to be up in Beantown at the end of the summer to catch a Sawks game - any recommendations for places to eat?
Jon Anik
(1:17 PM)
My favorite restaurant in Boston is Houston's in Fanueil Hall. But that is a chain. So I'd hit Strega or Ristorante Fiore in Boston's North End...if you like Italian.
mike (TN)
What do you think about Dana not denying a Chuck Liddell/ Rich Franklin fight at UFC 103? Doesn't Rich deserve a fighter closer to the title shot???
Jon Anik
(1:17 PM)
Rich Franklin, as you guys know, was in Bristol last week for MMA Live. He has zero interest in fighting Chuck Liddell. And yes, he deserves a fight that will put him on track for a future title shot. A win over Chuck doesn't do anything for Ace's immediate future.
Charlie (Philly)
Dana definitely backpedaled on Belfort but I think a lot of people misunderstood what he said - he suggested that Belfort v. Silva would be a great fight and that he would certainly pursue signing Belfort.
Jon Anik
(1:18 PM)
Fair enough.
Rob (North Jersey)
Does Lee Murray's story hurt MMA, by people thinking its a sport of thugs? Or, does it help MMA, under the heading any publicity is good publicity?
Jon Anik
(1:19 PM)
Spent a lot of time talking to Pat Miletich today about Lee Murray. What an interesting individual Murray is. Your question is a good one. I'm not sure the Murray timeline helps or hurts MMA. What do you think?
Dre (Atl)
After New York, the next biggest TV market / Population center without a UFC show would be Florida. Do they have laws against MMA or has the UFC just not gotten around to scheduling something there?
Jon Anik
(1:20 PM)
I know the WEC has been in Florida recently. Not sure if and when the UFC was there. But MMA is fully licensed and regulated in Florida. Bellator wouldn't have done two of its first 12 shows there if MMA wasn't 100% sanctioned.
The-Scooch (NYC)
Buy or Sell. Lashley signs with UFC after his next fight?
Jon Anik
(1:20 PM)
Sell. I think he's still 2-4 fights away from inking with a major promotion.
Brian (New York)
How would you see Cain Velasquez against Couture or Noguiera, who seem to be the only other fighters besides Lesnar
Jon Anik
(1:22 PM)
I think you are selling the UFC's heavyweight division a bit short. I think Velasquez would fare favorably against Nogueira, but he's not the total package yet and I think Couture could still have his way with Cain. I really want to see Velasquez-Carwin fight before either one of them gets a shot at Mir or Lesnar's belt.
Ryan (Idaho falls, Idaho)
I just read that mma was sanctioned in Hawaii. It's no new york but I think it still a pretty big deal as well.
Jon Anik
(1:23 PM)
It's interesting, Ryan, b/c now-defunct EliteXC actually staged two shows in Hawaii when MMA wasn't fully regulated. Now that it is, I expect the UFC to touch down there soon, with BJ Penn, of course, as the headliner.
Matt (Atlanta)
Hey jon, early prediction on overeem vs Rogers? Also, do you think jake shields fights for a title next?
Jon Anik
(1:25 PM)
I don't think Jake Shields' next fight will be for a belt, unless the UFC puts him in a bout to determine a welterweight champion. I don't expect him to be first in line for a shot at Cung Le, if and when Le decides to take off the make-up (I'm one to talk) and fight again. As for Overeem-Rogers, Alistair has the edge. More well-rounded. But I picked Rogers to beat AA and wouldn't sleep on Brett.
Jason (Owosso, MI)
You need to get on The Herd w/ Colin Cowherd to promote UFC 100
Jon Anik
(1:27 PM)
I started my time in Bristol with ESPN Radio and know Colin well. His producer Fisch is a good friend. I've been on with CC before talking MMA, and hope to at least be part of 'Spanning the Globe' next week from Las Vegas.
Jeff (Silva) (MD)
Where does the loser of the Mir/Lesnar fight go? Couture/Nog winner/loser?
Jon Anik
(1:27 PM)
I think there is some value in a Couture-Lesnar rematch, and I also see some value in a Couture-Mir fight. I think Randy will get another crack at the belt, provided he beats Big Nog.
Brian (New York)
The Jon Anik video blog...your thoughts?
Jon Anik
(1:28 PM)
Not a bad idea. As long as I don't have to shave. They let Florian do whatever he wants. I showed up with a beard once and almost lost my job!
Sean (VT)
Where does Tim Sylvia go now? Arvloski?
Jon Anik
(1:30 PM)
I'd be lying to you if I said I was all that curious where either guy goes from here. Your guess is as good as mine. There is some buzz that the UFC might be interested in re-signing Arlovski. I'm just not buying it. His price tag is too prohibitive.
Adam (Provo, UT)
YES, we need to see how Anik rolls in Vegas!
Jon Anik
(1:31 PM)
Anik sits in the Race
Cory (Philadelphia)
Cowherd is not the way to spread love of MMA. ESPN's biggest personality (present company excluded) is probably Simmons. Get on his podcast and convince him that MMA and UFC 100 are things he should like/attend. That will help spread the word fastest.
Jon Anik
(1:32 PM)
Send him an e-mail and tell him to have me on! I will reach out as well. I used to interview Bill when I did radio in Boston. Brilliant guy. I do expect to do a handful of radio hits next week from UFC 100. Will try to let you guys know in next week's chat.
Jon Anik
(1:32 PM)
...and by the way, next week's chat may be on Tuesday, as I will be traveling all day Wednesday. Stay tuned.
Chris (Danville, Ca)
Were you impressed at all with Atencio's come-from-benhind win this weekend?
Jon Anik
(1:33 PM)
Most definitely. Thought he exuded toughness and some versatility. And, if he didn't have cardio, he would've gassed after nearly being knocked out. I give Tom a lot of credit for getting in there. And let's not forget...he's 42.
Dave (Laguna, CA)
Will WAMMA be present at UFC 100 to award Pierre or Alves their Welterweight belt? Or will they award it somewhere else, like MMA Live? Or not at all because they are not legit?
Jon Anik
(1:35 PM)
Ouch. That had way too much comedic value not to post. I've defended WAMMA in this space before, despite the organization's flaws. I still stand behind the basic premise, if not the methodology.
Jason (Owosso, MI)
Did you buy Forrest Griffin's book?
Jon Anik
(1:36 PM)
Not yet. It's on the short list. Now that Bellator is done for the season, I vow to read it. You guys have been on me now for awhile. No excuses.
Snapple Cap (My desk)
A sneeze travels out of your nose at 100mph. Your welcome.
Jon Anik
(1:37 PM)
First time a Snapple Cap has told me something I already knew. Appreciated, nonetheless.
Jim (Charlotte)
Is Jones on the main card for UFC 100?
Jon Anik
(1:37 PM)
No.
Jason (Owosso, MI)
Do you wear TapouT shirts while at the gym?
Jon Anik
(1:39 PM)
I own one TapOut shirt. Also have one of Ken-Flo's One More Round fight shirts, and a Rashad Evans Silver Star T. But I go long sleeves at the gym.
Jason (Owosso, MI)
How many kids do you have? Who is their fave fighter?
Jon Anik
(1:39 PM)
0. Not married. When I do have kids, their favorite fighter will be Mamed Khalidov or Krzysztof Soszynski. My girlfriend is Polish.
Finn (Seattle, WA)
What's your favorie Michael Bolton song? I celebrate his entire catalog.
Jon Anik
(1:40 PM)
Too many to name.
Jorge Alonzo (Optometrist's Office)
UFC has run several events at the Seminole Hard Rock in Florida, and even inexplicably allowed me to referee! What a country!
Jon Anik
(1:40 PM)
Haha. Awesome. That's a tremendous venue for MMA.
henry (miami fl)
do you have a man crush on kenflo
Jon Anik
(1:41 PM)
I used to. But after this extended MMA Live hiatus, I'm kind of over him.
mark (denver)
Is there truth to the leak of kimbo already losing?
Jon Anik
(1:42 PM)
I've heard there is a leak, but not that it's Kimbo losing. I've always been impressed in the past that TUF results haven't gotten out prematurely. I remember trying to pluck some info. out of Santino DeFranco at a Bellator show in Chicago, and he closed up like that plant in Little Shop of Horrors.
Jon Anik
(1:42 PM)
...probably not the best reference for an MMA chat. Musical theatre...
henry (miami fl)
hard rock fl lots of hot chicks
Jon Anik
(1:43 PM)
I like hot chicks.
Lawrence (Denver)
Jon how many times have you made Kenny tap out at the gym?
Jon Anik
(1:43 PM)
I've only been to the Florian Martial Arts Center once and Sidyodtong in Somerville twice. Both times I was in a suit. He punched me in the gut once filming MMA for Dummies, and it didn't feel real food.
Chris (Danville, Ca)
Just read on Sherdog that Antonio Silva is getting back into action. Is there any chance he could cut to 265 and make a run at the UFC heavyweight belt, seems like a legit fighter.
Jon Anik
(1:44 PM)
I'm a big fan. He's an extremely well-rounded heavyweight. If the UFC came calling, I am certain Big Foot could cut down to 265.
Jon Anik
(1:44 PM)
If Lesnar can do it, Big Foot can do it.
Brian (New York)
Will the mullet make a comeback if Kenflo wins the title and Miguel Torres beats Bowles?
Jon Anik
(1:45 PM)
Sources tell me Florian's mullet days are over. Feedback wasn't real positive. And Torres owns the mullet. If he hasn't turned it into a trend yet, I'm not sure it's ever coming back.
Ryan Caldwell (DC)
Jonny, Varner whooped Cerrone last fight. Why am I the only one who remembers that? Once he's cleared, he'll do it all over again.
Jon Anik
(1:46 PM)
You may be right. And you are right, in that Varner got a lot accomplished in that fight. I think what most fight fans remember, however, is Varner on the canvas and unable to continue. I just think Cerrone is on a steep incline right now, and will finish Varner in the rematch. Can't wait to see it, either way. Good question, Ryan. Thanks.
henry (miami fl)
mcneil should be next to sport a mullet
Jordan (Baton Rouge)
I don't know about whooped I thought Cerrone was very close in the fight and was wearing Varner down when the fight was stopped.
Lawrence (Denver)
Would you let Gina choke you out if she was on MMA Live like she did to that one guy? Or will you make Frankin get choke out by her.
Jon Anik
(1:49 PM)
We have thought about having Kenny (or another fighter) choke me out on MMA Live for effect. The risk isn't great, but neither is the reward (although I'm sure some of you would love to see me go to sleep). But sure, I would let Gina choke me unconscious. Cyborg? Not sure.
Ryan Caldwell (DC)
Jon, IMPORTANT QUESTION! Is it true that the UFC is banning One More Round and a few other clothing companies from UFC 100?
Jon Anik
(1:50 PM)
Yes. Articles all over the web. I haven't broached the subject with Kenny yet, but I will at UFC 100.
Nate (Minneapolis, MN)
Mcneil cant rock the mullet it would interfere with lockin up some cougars!
Jon Anik
(1:50 PM)
Exactly, Nate!
Charlie (Philly)
Varner was gassing big time in the Cerrone fight and whooped isn't a word I would use when the result was a split decision.
Testosterone (Jon Anik's Body)
Note to self: People might not believe I like hot chicks if I continue making analogies to Broadway musicals.
Jason (Owosso, MI)
Will the UFC ever hold shows in stadiums like the Staple Center or The palace of Auburn Hills? or are their too many problems w/ fans seeing the fight?
Jon Anik
(1:51 PM)
UFC 104 October 24th is at the Staples Center in L.A.
Ryan (Idaho Falls (Idaho))
I'm bummed that the Bonner and Coleman fight isn't on the main card for ufc 100. I hope its good enough to be shown on the broadcast because I think that fight is going to own.
Jon Anik
(1:52 PM)
I agree. It's a hugely important fight for the UFC futures of both guys. And that usually leads to a great fight.
Mike (Boston)
Isn't Antonio Silva suspended in the US for steroid use? I doubt the UFC will come calling until he resolves that situation.
Jon Anik
(1:52 PM)
It's a one-year suspension due to expire later this month. But there is no guarantee that happens.
Nate (Minneapolis, MN)
Ok, no lashley thoughts how about a MMA live preview? Nice job by Rich Franklin by the way.
Jon Anik
(1:54 PM)
Yeah, Franklin did a nice job last week. Pat Miletich is in the hot seat tomorrow. We will talk about Lashley's lathering of Bob Sapp. We'll also bring in 'The Man', a.k.a. Jacob 'Stitch' Duran, the best cutman on the planet. Not a ton of UFC 100 stuff. We're saving that for next week.
toesh (dearborn, mi)
jon jones is said to be the next big thing at 205. any chance he has trouble w/o'brien?
Jon Anik
(1:54 PM)
I doubt it. I expect an early finish out of Jones. And he better enter the Octagon to 'Angry Johnny' again. That song lit up the MGM Grand in January.
Charlie (Philly)
Won't the fact that Antonio Silva fought in Japan in January while suspended in the US effect his ability to get licensed in the states again?
Jon Anik
(1:55 PM)
Quite possibly. That is why there is no guarantee his suspension will end July 26th, the date of his EliteXC fight with Justin Eilers, after which he tested positive.
Jeremy (Nashville, TN)
Is there any chance of the UFC coming back to Nashville or going to Memphis for the Rashad-Rampage fight?
Jon Anik
(1:55 PM)
Very much so.
Jason (Owosso, MI)
Will Ken Shamrock ever fight again? Who? Where?
Jon Anik
(1:56 PM)
You've had some great questions today, Jason. But do you really care about Ken Shamrock? Really? I don't enough to even think about his next fight. He stopped being relevant a long time ago.
Marc (Malden, MA)
Ever since Franklin/Silva, there's been talk of a 195lb division. Do you think that will happen? If the UFC adds a division, I'd rather it be 230 and remove the heavyweight limit.
Jon Anik
(1:57 PM)
I agree with you, and I don't think a cruiserweight division will materialize anytime soon.
Jason (Owosso, MI)
Thanks Jon -and yes I do care. I want to see him fight Frank Shamrock.
Jon Anik
(1:57 PM)
Fair enough, man. That fight would pique my curiousity. But other than that, I'd rather Ken just go away.
Steve Mtz (New Mex)
Runnin late Jonny Boy but couldnt miss out! Any thoughts to Vitor saying he's down for Spider, yet he clearly ducked Gegard. Call me a hater but I thought that was WEAK haha props Jonny
Jon Anik
(1:59 PM)
I guess I didn't see it exactly how you did, Steve. I think Belfort would've fought Mousasi at 185, but there was no real incentive for him to fight Gegard at a catchweight, or at any weight above 185. But you're certainly not the only one with that opinion.
Mike (Riverside)
Minus the kenflo lost, how would you rank huerta in the 155 division and do you think he will be back in the ufc after his so called acting career
Jon Anik
(2:00 PM)
It'll be interesting to see what happens if Huerta can get past Maynard. Perhaps he would put the acting stuff on hold and try to get back to the top of the division. Kenny talked ravingly about Roger before they fought. A whole lot of respect there.
Matt Z (Toledo, OH)
about Vitor Belfort.... I saw Inside the Octagon where dana said he wanted him, but in a recent interview, he said that he hadn't talked to Vitor and kind of dodged the question. what do you think will happen?
Jon Anik
(2:01 PM)
Ultimately, I still believe Vitor ends up in the UFC. His fight with Jorge Santiago is no gimme, though. I may actually pick Santiago to win. How do you like them apples?
Ryan (Idaho Falls (Idaho))
What do you think about mir's comments on lesnar's size and how it will be a handicap for lesnar in their fight.
Jon Anik
(2:02 PM)
I think Frank is supremely intelligent about MMA, and his confidence is peeking. That said, I don't think Lesnar's size is a disadvantage. I think Brock's disadvantage could be the extended layoff.
Jon Anik
(2:03 PM)
And speaking of Lesnar-Mir, don't forget: MMA Live at UFC 100 begins next Thursday at 3:30 ET. Four live shows. Randy Couture on the panel Thursday and Friday. We are blowin' it out for you guys!
Nathan (Portsmouth, Ohio)
Anik, those are some bad apples. Santiago has a suspect chin and was booted from the UFC for that. Vitor has looked sharp and on his game after doing some training at Xtreme Couture. His quick hands will land on Santiago for another KO victory.
Vinod (New York)
Those apples suck.
Jon Anik
(2:03 PM)
Hahaha. We shall see.
Charlie (Philly)
WOW, Anik making a pick on a fight this far out!!
Lawrence (Denver)
Who will be on the show with you and Frankin tomorrow.
Jon Anik
(2:03 PM)
One of the classiest guys in all of MMA, Pat Miletich.
Erik (Austin, TX)
Hey Jon...what's going on with your boy Mir? Reports are that Forrest is roughing him up pretty good during training and that black eye he's got is pretty impressive.
Jon Anik
(2:04 PM)
Yeah, the black eye looks pretty bad. But Frank, as I said, is a smart guy. I don't question his preparation. He'll taper it off this week, and be ready to go on 7/11.
cj trenton nj [via mobile]
do you honestly believe that gsp can beat spider
Jon Anik
(2:05 PM)
Sure. With a pistol to my temple, would I bet on GSP? That's a different question. But can he beat Silva? Sure.
Jim (Acton, MA)
Prediction on the UFC Hall of Fame inductee?
Jon Anik
(2:05 PM)
Chuck Liddell.
Dave (Laguna, CA)
If you're Belfort, and think you can exploit Mousasi at 185, you would push for the fight to be at that weight. Mousasi should be at 185, and he would be small compared to most UFC 205ers. He's making the wrong decisions with his career, and he has more potential tha Shogun Rua.
Jon Anik
(2:06 PM)
Good point(s), Dave. Mousasi is hell-bent on never fighting at 185 again. It's a bit surprising, but obviously the weight cut is a huge issue.
Brendhan (Texas)
I don't think you're insane for picking Santiago. He's been one of the hottest middleweights on the planet since leaving the UFC. And "Rampage" said he's fighting Rashad this December in Memphis. Have a great 4th of July!
Jon Anik
(2:07 PM)
And Brendhan knows his stuff. I feel much better about my prediction now. I, too, have been impressed with Santiago of late. Otherwise, I wouldn't have backed him. Have a good 4th, bro.
Jason (Owosso, MI)
What did you think of Dana putting himself on the 1st ever UFC magazine?
Jon Anik
(2:08 PM)
I think he deserves to be there. I mean, I wish he would put more of the focus on the fighters. But Dana White, like it or not, does as much or more to move the UFC PPV needle as any active fighter.
Charlie (Philly)
Mousasi has no reason to cut back down to 185. He can rule the 205 lb division in Japan since all of the top guys are in the UFC.
Kenny (Wshington)
What are your plans for the 4th of july weekend? time to get hammered and throw superman punches to everyone i see at the bbq
Jon Anik
(2:09 PM)
My plan is similar, except I'll be employing the spinning backfist, Yahir Reyes-style. Actually, I'll be here at ESPN doing MLB highlights with Paul Severino. Good times.
Emeril (TV)
What's your go-to holiday BBQ menu item, hot dogs or hamburgers? Perhaps a brat?
Jon Anik
(2:09 PM)
I'm just fat like you Emeril. I don't discriminate.
Richard (Beamont)
What about my boy tyson griffin, shouldnt he be considered to be a top contender at 155?
Jon Anik
(2:10 PM)
He's in the discussion, but I still have Maynard, Edgar, and even Sherk above him on my list. Had he gotten the decision against Sherk, he'd be in a much better bargaining position.
Richard (Beamont)
BAM!!!
Matt Z (Toledo, OH)
Do you think Alan Belcher can spoil another big name debut by beating Akiyama like he did Kang?
Jon Anik
(2:11 PM)
Good question, and I wouldn't put it past him. I was definitely among those surprised at the Kang result.
Jason (Owosso, MI)
Will TO or Chad Ochocinco ever attempt MMA?
Jon Anik
(2:11 PM)
Shaq will for sure. Not too sure about those wideouts.
Jim (Acton, MA)
If you don't think Wanerlei can make 85 than what do you think is next in store for the Axe Murdered?
Jon Anik
(2:12 PM)
Well, Jim, his next fight will, in all likelihood, be at 185. I'm just not sure he will be able to make the cut. But he's gotta try.
Alan (Plantation, FL)
What's next for Ben Saunders?
Jon Anik
(2:13 PM)
Needs to improve. He's got a lot of offensive skills, but has to work on his defense and his ground game. Kid has plenty of tools, but Mike Swick brought him firmly back down to Earth.
Steve Mtz (New Mex)
I know Bellator locked down your boy Alvarez, but id love to see how he'd fare against the top lw in the ufc. i think the dudes style and overall skill would make him dana's marketing lovechild. kid's got a bright future
Jon Anik
(2:14 PM)
If I was starting a promotion, I would target Eddie Alvarez over almost any other lightweight. You outline a lot of the reasons why. And, in spending some time with Eddie, he wants to continue to test himself against the best in the world. That's why it's incumbent upon Bellator to sign some top 155ers, be it Gesias Cavalcante, or Joachim Hansen, etc. I don't expect to see Alvarez in the UFC anytime soon.
Nate (Minneapolis, MN)
Bellator champ with the brightest future? And no waffling Anik!! I want a real answer!
Jon Anik
(2:16 PM)
Hard to not say Eddie Alvarez, given the marked improvement we've seen over the last 6-8 months. Hector Lombard is an absolute animal, but at 5'9", a middleweight like Nate Marquardt would pose a lot of problems. Gotta say Eddie.
Brendhan (Texas)
Is there anything you would personally like to see Bellator do differently next season?
Jon Anik
(2:17 PM)
Good question. Certainly adding depth to the talent pool, especially in the tournaments, is a must. Lyman Good is, in my opinion, on the cusp of doing great things. But I can guarantee you the field in the next WW tournament will be much deeper, top to bottom. Also, would like to see Bellator put every fight up at bellator.com. There were some unbelievable fights this season that never hit the web.
ryan (idaho falls, idaho)
People are saying a fight against liddel and franklin should happen but how about liddel fight the winner of Bonner/ coleman fight. I think that would be some high quality entertainment.
Jon Anik
(2:18 PM)
I've been calling for Liddell-Bonnar for months. As stated above, Rich Franklin has no interest in a fight with Chuck, and how can you blame him?
Matt Z (Toledo, OH)
What were your feelings on the recent Gilbert Yvel fight?
Jon Anik
(2:19 PM)
Yvel looked great, as he often does if he can find his range and get his hands going. If you're asking about the two late strikes after Rizzo was out, Yvel deserves some criticism, albeit not as much as the referee. Pay attention!
Matt Z (Toledo, OH)
i agree with ryan, liddell fights bonnar/coleman winner IF he fights again
Ryan (New York)
UFC 100: Buy or Sell over 1.5 million PPV buys?
Jon Anik
(2:20 PM)
Buy. It won't hit 2 million, though. Not quite in the De La Hoya-Mayweather class, but it'll do a great number.
Bill Simmons (Penthouse)
I give you permission to co-opt one of my staples: Who would you put on the Mt. Rushmore of MMA? Mine are Royce, Chuck, Randy and Fedor
Jon Anik
(2:21 PM)
We did a whole MMA Live segment on the Mount Rushmore of MMA. I think that mountain will look a whole lot different 5-10 years from now. As of today, my only two locks are Royce Gracie and Fedor Emelianenko. Other two spots are open to interpretation.
Jeff (Bama)
Dana needs to get his fat butt in the gym so he and Atencio can have a pink slip match. Winner gets the other's Heavy champ.
Jon Anik
(2:21 PM)
I wonder where Dana's cardio is at. Strength doesn't appear to be an issue.
Shannon (West Virginia)
Kimbo gets put on that Mt. Rushmore of MMA right? ha
Jon Anik
(2:22 PM)
Obviously. He gets the other two spots.
Jason (Owosso, MI)
I'd put dana on the Mt. Rushmore of MMA - he is/was the savior of the sport.
Jon Anik
(2:22 PM)
So would a lot of others. But not me. Not a fighter.
David (SC)
Will the MMA Live crew get any spots from UFC 100 on Sportscenter?
Jon Anik
(2:22 PM)
Can't guarantee anything right now, but we will be filming some, and I hope they use 'em!
Rob (Utah)
Hey John what do you think of a Machida/A. Silva superfight? I would rather that than a Silva/GSP.
Jon Anik
(2:23 PM)
Machida and Silva are friends and all indications are that they would never fight.
Ken (Pittsburgh)
Tito Ortiz was in Pittsburgh on Saturday talking about himself as usual. Do you think he will fight before the year ends? And why do you think the Gina Carano-Cyborg fight (and the rest of that quality card) on CBS?
Jon Anik
(2:24 PM)
Ken, the Carano-Cyborg card is not on CBS. If you're asking me why it is not on CBS, I just think Strikeforce wants to build even more momentum before making that plunge. As for Tito Ortiz, I think late 2009/early 2010 is realistic. But Tito has made a lot of announcements over the past year, and nothing has materialized.
Howard (ST.LOUIS BABY!!!)
I call it now anik, Alves will be 5 pounds over the cut
Jon Anik
(2:25 PM)
No way. Biggest fight of his life, and title bouts don't afford even a 1 lb. allowance. Thiago tips the scale at 170. Stamp it.
David (SC)
Has the odds came out in Vegas yet for the Spider vs. Forest fight?
Jon Anik
(2:26 PM)
Yes. And the money is already coming in on Anderson Silva. Silva is now -340. And Griffin 260. Early money coming in on B.J. Penn as well. Florian now 160, if you're curious.
Howard (ST.LOUIS BABY!!!)
UFC 100 should be this week durring 4th of july weeked. That would literally be the best 4th ever. celeberating USA with UFC, what can be better than that?
Jon Anik
(2:27 PM)
...and it would allow me to go to my girlfriend's brother's wedding in Aruba on 7/11! Agreed.
Ryan (New York)
Jim Rome shows MMA a ton of love on his TV show! That's good!
Jon Anik
(2:28 PM)
Yes, we at MMA Live are big fans of Jim Rome, and appreciate his recognition of Mixed martial arts as the purest sport in the world.
Vinod (New York)
How do you think Shogun fares against Lyoto? I know it's early.....
Jon Anik
(2:29 PM)
As stated last week, I like Machida to win. But I think Shogun presents the greatest challenge right now among UFC LHW contenders.
Nate (Dayton ohio)
What are your thoughts on shogun getting a title shot against machida? was he the best available?
Jon Anik
(2:29 PM)
I think so. Rampage deserved and was offered the fight. But he chose instead to settle his grudge with Rashad Evans.
Baumer (NYC)
Are we really to believe that Thiago has a chance against Fitch? Lucky punch against Kos should not put him on the title path.
Jon Anik
(2:30 PM)
I agree. I think UFC 100 will be a big night for Jon Fitch. He's sort of like the forgotten man, relegated to the prelims at UFC 94, etc. Jon Fitch is elite.
Cory (Philadelphia)
The MMA Mt. Rushmore should be carved on Bob Sapp. There is enough room...
Jon Anik
(2:30 PM)
Haha.
Newt (Jacksonville)
I got money on Alves. Here's hoping they let him enter the Octagon at 217. Just win, baby!
Jon Anik
(2:31 PM)
Alves is a huge underdog. I thought the line would be closer. But GSP is so tough to bet against and the Vegas oddsmakers aren't gonna get burned again like they did at UFC 94.
Kristian (Wall Street, NY)
Right now, would Kimbo be a top 5 heavyweight based only on boxing ability?
Jon Anik
(2:32 PM)
Nope.
cj trenton nj [via mobile]
what's next on the schedule for urijah faber?
Jon Anik
(2:32 PM)
I'd like to see him fight Leonard Garcia. First order of business is getting that right hand back to 100 %. Surgery was fairly invasive.
Marc (Malden, MA)
I realize it's because of work, but I also know there's going to be some sort of punishment for not attending your girlfriend's brother's wedding. So what is it?
Jon Anik
(2:34 PM)
It's been a tough situation. Not gonna lie. Balancing career and personal life is always tricky. Just felt an obligation to MMA Live to cover the biggest event in MMA history. I waffled for awhile. But, in all honesty, I would've missed my twin brother's wedding for UFC 100. That's how monumental an event it is, in my opinion.
Nate (Minneapolis, MN)
You always say you have no respect for kimbo but you answer a ton of questions. I know you'll say lots of question in the chat que but c'mon jonny!! Lots of more deserving fighters to talk about no?
Jon Anik
(2:36 PM)
Nate, you're a smart guy. Kimbo Slice is the 2nd most famous MMA fighter on the planet (Chuck Liddell is No. 1). We always get a ton of questions on Kimbo, and I have to cater to the masses sometimes. You know I don't think much of the Slice man. I would assume you are critical, then, of the MMA leader (UFC) for signing him!
David (SC)
Who has the biggest weight advantage on fight night on against the norm at their weight class? Alves, Mike Brown, Forest, or Lesnar?
Jon Anik
(2:36 PM)
I would say Lesnar and Forrest Griffin. Both are huge for their weight classes.
Baumer (NYC)
Who is the guest host this week?
Jon Anik
(2:36 PM)
Miletich.
Andy (Ann Arbor)
Know of any resources to help people find MMA training in their area?
Jon Anik
(2:37 PM)
Not trying to be sarcastic, but I'd say the Internet is your best resource.
Lawrence (Denver)
If you move to tuesday next week will you be on at the same time?
Jon Anik
(2:38 PM)
***NEXT WEEK'S CHAT WILL BE TUESDAY AT 1 PM ET.***Thanks for the reminder, Lawrence.
Jason (Owosso, MI)
Andy - go to Grand Rapids.
Vinod (New York)
Do Torres and Florian ever get into it on the set? Even a little bit?
Jon Anik
(2:38 PM)
Nah, they have a good relationship. But I can tell you that Torres wants to fight Kenny somethin' fierce.
Ken (Pittsburgh)
I saw a sneak preview of the "Public Enemies" movie starring Johnny Depp and Batman, and guess who else... none other than former UFC and Pride star Don Frye! He has a line or so, and is in a bunch of scenes... making a nice transition to life after fighting. Very good flick, too.
Jon Anik
(2:38 PM)
Didn't see that. Pretty cool.
Leo (Boston MA)
Jon Fitch has a interest in seeing GSP or Alves winning at UFC 100?
Jon Anik
(2:41 PM)
Fitch will be rooting for Alves, since he owns a win over him. Also not sure how many people want to see Fitch-GSP II, given how one-sided their first encounter was at UFC 87.
Mark (New Orleans)
What do you think is next for melvin guillard? Spencer fisher maybe? He was pretty impressive vs tibau
Jon Anik
(2:41 PM)
Sure. I thought Guillard showed some signs against Tibau as well.
Jim (Acton, MA)
I would like to give an endorsement to Miggy Torres for his MMA for Dummies... he was unbelievably smooth in his transitions and explanations.
Jon Anik
(2:42 PM)
Agreed. Torres doesn't hold anything back. Supremely confident individual.
Jon Anik
(2:44 PM)
Alright, fellas. Gotta bounce. Don't forget: MMA Live at UFC 100, beginning next Thursday from the Mandalay Bay with Randy Couture. Then, Weigh-in Special Friday, and pre and post-fight shows on Saturday. Also, next week's chat is Tuesday at 1PM ET, not Wednesday. And we've got Pat Miletich in Bristol tomorrow for MMA Live. Thanks for joining me guys, as always. Until next week, be well...and be safe.