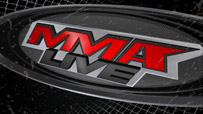 Welcome to SportsNation! On Wednesday, Jon Anik, host of ESPN.com's MMA Live, will stop by to take your questions!
A new episode of MMA Live, which debuted on ESPN.com and ESPN Mobile TV in May of 2008, airs every Thursday at 3 p.m. ET. MMA Live can also be seen whenever it fits your schedule. Just head to the MMA Live video hub on ESPN.com.
Anik started at ESPN in February of 2006 working for ESPN Radio, before moving over to the digital media platforms early in 2007. An avid MMA advocate and fan, Anik has hosted a boxing radio show in Boston for the last four years, covering more than 25 championship fights in Las Vegas and throughout the United States.
Send your questions now and join Anik Wednesday at 1 p.m. ET!
More Jon Anik: MMA Live | MMA index | Chats
Jon Anik
(12:45 PM)
Greetings, MMA Nation! Expecting a mega-chat today with all of the UFC 100 fallout to get to, so I figured we'd start early. I'm here until 2PM ET, so fire away! It was great to meet a lot of our loyal chatters at the UFC Fan Expo. Hope to cross paths with several more of you at UFC 101 in Philly. MMA Live will be there. Alright, let's vent.
Eli (Los Angeles)
What did you think of Bill Simmon's Pod Cast prior to UFC 100
Jon Anik
(12:45 PM)
I missed it, Eli. But hopefully Bill gave MMA some love. I know he's a fan.
John (Sioux Falls, SD)
After his performances against Jones and Coleman do we write Stephan Bonner off as a main card fighter?
Jon Anik
(12:46 PM)
I don't think we can completely write Stephan Bonnar off. He still has huge name recognition and his commitment to the sport will never be questioned. Admittedly, I didn't see his fight b/c we were doing our MMA Live Preview Special. Will have to check it out at ufc.com.
Ryan (Tillsonburg, ON, CAN)
What are your thoughts on the scoring of Akiyama-Belcher and Joe Rogan's reaction to it?
Jon Anik
(12:47 PM)
I have only read about Rogan's reaction. Florian also thought Belcher won the fight. I scored it 29-28 for Akiyama and truly thought it could've gone either way. I can see a case for Belcher, but thought Akiyama finished strong.
Jeff (Cincinnati)
What is your early lean on Mike Brown vs. Jose Aldo? I can't wait for that match-up.
Jon Anik
(12:48 PM)
A very exciting fight for WEC. I've been burned predicting against Mike Brown in the past, and I think his experience will play a role against Jose Aldo. But after hearing so many active fighters rave about Aldo, I tend to think that may be the bet.
Arnie Craven (Luxembourg)
Do you think Hendo showed Bispings true colors in the fight and proved Bisping isn't a top level fighter or did The Count just have a bad day/terrible plan by always moving to Hendo's right?
Jon Anik
(12:49 PM)
I think Bisping is just an average middleweight. What a moment for Hendo.
Seth (White Plains, NY)
Correct me if I'm wrong, but wasn't Brock Lesnar's post-fight as real as it gets? There was nothing fake about that emotion, Jon.
Jon Anik
(12:52 PM)
A ton of questions/comments coming in on Lesnar's post-fight antics. I think the biggest issue was that he compounded the situation with one mistake after another. I only have a real problem with two things: 1) Disrespecting the opponent (Mir) after the fight and 2) Giving the finger to the crowd. But that said, I don't expect a repeat of that behavior, and I do pardon him in some part b/c it was a hugely emotional victory. It was revenge 17 months in the making, and Lesnar was extremely remorseful after the fact, both at the post-fight presser and on MMA Live's Post-Fight Extra. I think the mainstream media is perseverating on Lesnar's post-fight display b/c it's controversial, and far easier than actually watching/analyzing the fight.
Chris (Danville, Ca)
We know all of the favorites won, but which underdog were you most disappointed in: Bisping, Alves, or Mir?
Jon Anik
(12:52 PM)
I thought Bisping's strategy was non-existent. Hard to be disappointed in Alves. GSP is just that good. I'd say the biggest disappointment for me was Stephan Bonnar.
Jeremy (Houston) [via mobile]
Jon please tell me that white can get fedor over here I really don't think that carwin or velasquez could challenge lessnar
Jon Anik
(12:53 PM)
I think it's up to Fedor at this point. I have little doubt that the UFC will make an honest effort to sign Emelianenko. I just wonder how much it will take. Because if I'm Fedor, I'm in no rush to fight Lesnar. A huge size disadvantage, despite Fedor's obvious edge in skill, cage presence and experience.
Matthew Horne (Texas)
Who would win if Lesnar and Lashley faced off?
Jon Anik
(12:54 PM)
Another intriguing possibility down the line. Right now, I favor Brock Lesnar to beat every other heavyweight in the world.
T.J. (Atlanta)
Do you feel that we will see a Mir-Lesner 3? After all there was a Liddell-Couture 3 and even a Ortiz-Shamrock 3 with Shamrock never winning at least 1
Jon Anik
(12:55 PM)
I don't see it, T.J. Mir and Lesnar have fought twice totaling about 15 minutes, and Mir has only that kneebar to show for it. I'm not sure too many people are pining for a trilogy fight at this point. I'd rather see Brock against Couture a second time than Mir-Lesnar III.
chris (worcester,ma)
Jon, where can I watch the fights that did not air on the PPV? I wanna see the Marc Coleman and Jon Jones fights
Jon Anik
(12:55 PM)
Most of them should be up at ufc.com.
mike (san diego)
hey jon is there any way possible if randy gets beaten by nog that we see a randy chuck fight at a catch weight and basically where the loser retires? I think it could be the biggest fight ever.
Jon Anik
(12:56 PM)
I don't think so, Mike. Been there done that x3. Just think Randy still can compete for a title, and Chuck can't. Fight doesn't do much for me, given where each guy is at present.
dasvunderkid (vcu richmond,va)
ufc 100 was excellent (except for brocks antics), but the true matchup/ event is going to be the forrest griffith vs anderson silva fight, it has the potential to be one of the best, your opinion
Jon Anik
(12:57 PM)
It's hard for me to think about that fight b/c I've been so focused on Penn-Florian. But I would agree the Silva-Griffin fight has the potential to be electric. Griffin's camp is going to great lengths to make sure he doesn't fall into some obvious traps that others have against the Spider. 101 will be hot.
Jessie (Vancouver WA)
Jon, If Fedor sign within the next couple months do you think he should get Brock right away? I personally would love to see his first fight against Couture (assuming he beats NOG) then against Brock? I think a title fight for Fedors premier may be overwhelming, even for him.
Jon Anik
(12:58 PM)
Totally agree. I think Fedor would be wise to fight at least once in the Octagon before fighting Brock Lesnar.
Kristian (RSE'S) (Bayside Queens NY)
Jon, Now that Brock made a complete spectacle of himself and the sport and Kimbo is sure to get some press when he makes his UFC debut after TUF- do you think we are ages away before we have a respectable mainstream MMA star?
Jon Anik
(1:00 PM)
I didn't think the Lesnar situation was as big a deal as everyone else did. I don't know that Brock will ever be able to shed the WWE label. He gets virtually no credit for being an elite professional athlete and is extremely dedicated to MMA. As for the mainstream part of your question, I think Georges St. Pierre is the guy to build around. He's starting to cross into the mainstream, and I'm not just talking about Gatorade.
Matt H (Phx, AZ)
Hello Jon, 1st I am going out of town for a bit, so I will not be chatting for a few weeks. Anyway, I feel that GSP exposed Alves (who I already questioned his weight gain before). Alves reminds me of the schoolyard bully; if you take the fight to him, he'll back down. I had GSP dominating, which he did. Also, just how great is Hendo? Is he an all-time Top 10? Thanks Jon and I'll see you again...
Jon Anik
(1:01 PM)
Hey Matt. Hendo is certainly in my Top 10 of all time, and I think that victory will go down as one of his favorites, even if the opponent wasn't nearly the best guy he's ever faced. Henderson's spot in the UFC Hall-of-Fame is waiting.
Jaime (Idaho)
Jon, it was great meeting you Saturday at the Expo. Quick question: Did Roger Huerta resign with UFC or is his fight with Maynard his last one on his contract? I heard he resigned, but haven't been able to confirm. Keep up the great work!
Jon Anik
(1:02 PM)
Likewise, Jaime. As far as I know, Huerta is honoring the final fight on his deal against Gray Maynard. I have heard nothing concrete about an extension. Thanks again for coming to say hello at the Expo!
Leo (Boston MA)
Hi Jon,After this chat are you going to drink some coors light and role ontop of your Girlfriend?
Jon Anik
(1:03 PM)
Hahahahahaha. Corona Light.
Tom (Danbury,CT)
Say Nogueira beats Couture. Where does that put him in line for a title shot against Brock?
Jon Anik
(1:04 PM)
I think Big Nog would be right in the mix, if not next in line. Now, is that a fight I want to see, given all the tread on Nogueira's tires? Nope. He'd have to impress the heck out of me at UFC 102 against Couture for me to want to see him fight Lesnar.
eric (pittsburgh,pa)
In all fairness to how good Brock has looked he has lost. I think the Fedor/Brock matchup is Now or never. Fedor will not be coming to the UFC at age 35 or so. Do you think Dana will bend on the Champions clause in the contract and the s@mbo aspect of the deal, which has been preventing from Fedors side his acceptance to the terms?
Jon Anik
(1:04 PM)
I think both sides will need to be flexible and willing to compromise, or it ain't gonna happen. My gut tells me the UFC is more willing to bend and negotiate than Fedor is.
nicole (eugene, or)
I want some explanation as to how one of the judges scored a round of the Akiyama fight 30-27
Jon Anik
(1:05 PM)
You mean scored the totality of the fight, 30-27 I assume. I certainly thought Belcher won the first round.
Brian ((Greensboro, NC))
How bush was it of Dana to not include any Ortiz or Milititch victories in fan voting for the top 100 fights programming, and not include Frank Shamrock at all?
Jon Anik
(1:06 PM)
It's unfortunate, but it appears those relationships have been irreparably damaged.
nate (highland)
who is next to fight for the light heavyweight and the heavyweight titles?
Jon Anik
(1:07 PM)
Shogun Rua is fighting Lyoto Machida at UFC 104 for the LHW title. And the expectation is that the winner of Carwin-Velasquez at UFC 104 will be next in line to face Lesnar. However, I still think a rematch between Couture and Lesnar has tremendous legs.
Tom (Danbury,CT)
Did you agree with Yahoo saying UFC 92 was the best show of all time?
Jon Anik
(1:07 PM)
Nope. Great card, but not No. 1 of all time.
Jonathan (Nashua, NH)
Any comments from Mir since his loss or is he still icing his face?
Jon Anik
(1:08 PM)
Haven't heard much from Mir. Uncharacteristically quiet. He might be back as one of our MMA Live analysts at UFC 101 in Philly.
Steve Dave ((Sunny AZ))
Howdy Jon! Gotta agree with the Bonnar loss, man that was tough to watch. I think GSP needs his nicknamed changed to the neutralizer. Any opponent he has faced recently he has completely taken them out of their game plan, almost 100%. I mean, Alves has never thrown so few legs, he is a great fighter and got dominated. Does GSP jump up in P4P ratings after this effort? I know Fedor is a hard lock on 1st, but I'd certainly argue for Geroges.
Jon Anik
(1:09 PM)
You make some good points, Steve Dave. As I've said the last 2-3 months, I think, when all is said and done, that GSP will go down as the best mixed martial artist of all time. I know the statement is strong, but he's that good and that committed to being the best. He'll stop at nothing to get there.
Jon (Portsmouth NH)
Do you really think Lesnar is in the same catagory of Fedor?
Jon Anik
(1:11 PM)
His size is a huge advantage. Of course I'm not suggesting he's on a P4P level with Fedor. But Lesnar is a freakish athlete. And, combined with his discipline/MMA training, he's a tough out for anyone. Brock doesn't need to master the offensive submission game. He just needs to work on functional BJJ for MMA. And clearly, if you watched the Mir rematch, he has done that.
Kristian (Wall Street, NY)
Who in the heavyweight division has the best chance to beat Brock Lesnar?
Jon Anik
(1:11 PM)
I think it's Fedor, followed closely by Shane Carwin. Carwin will join us by phone tomorrow on MMA Live.
J Hughes (Aldershot, England)
What next for Bisping? Do you think the UFC should ease him into things again?
Jon Anik
(1:12 PM)
Give Matt Hamill another shot at him! Honestly, I don't know. Maybe give him Belcher. Bisping's future is an interesting topic of debate. But I think his days of contending are all but done.
Leo (Boston MA)
I agree with Brian the Ortiz vs Frank Shamrock from UFC 22 should have been in the top ten fights of all time.
David ((Owensboro KY))
Is it money or the sambo that will keep Fedor from the UFC?
Jon Anik
(1:13 PM)
It's a combination of factors. His deal with Affliction is exclusive only to the U.S. and allows him to maintain freedom to fight abroad. I also think the ring vs. cage is another factor. I think the UFC will pay whatever it takes to sign Fedor. I really do not expect money to be the sticking point.
Brett (Detroit)
Kampmann or Swick pose no threat to GSP. Neither is as good standing as Alves and neither is as good on the ground a Penn and GSP destroyed both of them. How would this fight be interesting?
Jon Anik
(1:14 PM)
I agree, by and large. But I am somewhat intrigued by a Swick-GSP fight. You know, at the very least, that Swick will push the pace. And he'll have a nice reach advantage, I think. But overall, there aren't a whole lot of viable options for GSP at 170.
Jonathan (Nashua, NH)
Has a fighter ever lost so much from on KO like Bisping has? Even Chuck's loss to Rampage didn't drop him down as much as Bisping losing to Hendo. Are you down for a Hendo/Silva rematch?
Jon Anik
(1:15 PM)
To say it was a brutal night for the UK and Bisping would be a gross understatement. And yes, I'm down for a Henderson-Silva rematch. Not sure what else Hendo has to do. Three straight wins against three very different artists.
The-Scooch (NYC)
Assuming everything breaks right for the fighters involved. Hypothetically speaking, would a Lesnar - Fedor fight do more business for the UFC than say a Brock - Kimbo fight?
Jon Anik
(1:16 PM)
Good question. I can't think of a bigger fight than Lesnar-Kimbo in terms of mainstream interest and PPV buys. Of course, I, like many of you, would much prefer to see Fedor-Lesnar.
John (Victoria BC)
hey jon, great job at ufc 100. buy or sell silva vs gsp as the main event for the first ufc card at msg....assuming that ny passes legislation for mma in early 2010
Jon Anik
(1:18 PM)
Thanks, John. It was a ton of work out there, but a lot of fun to soak it all in. I will sell GSP-Silva to kick off MSG. It sounds good in theory, but St. Pierre will take his sweet time if and when he decides to move up to 185. He'll take his time to bulk up to 195-200, so he can cut down to 85. St. Pierre is ultra-concerned with his legacy and, if he accepts the Silva fight, he will make sure he does everything in his power to optimize his preparation.
TGolding (Sacramento, CA)
Any idea on who Rich Franklin fights at UFC 103 yet??
Jon Anik
(1:18 PM)
I still think it'll be Luis Cane. Both guys want the fight, and it makes sense in the division.
Greg (NY)
Hey Jon thanks for the chat. Do you think that if Forrest Griffin beats Anderson Silva he gets the next shot at Machida assuming he beats Shogun? Also how about Ken Flo vs Diego as coaches for season 11 TUF and then fighting for the title.
Jon Anik
(1:19 PM)
Yes. You'd have to think, if Forrest upsets Anderson, that he would get the Rua-Machida winner. As for Ken-Flo and Diego on TUF 11, I think it's a slam dunk for the fighters and the UFC. Of course, BJ Penn will have a whole lot to say about that.
J Hughes (Aldershot, England)
Why was it a brutal night for the UK? Contrary to popular belief, alot of people expected that to happen! British MMA doesn't teeter on Bisping's success.
Jon Anik
(1:21 PM)
I think some of the momentum the UK built up on Season 9 of TUF hit the canvas with Bisping. Also, like it or not, he is the most ubiquitous UK fighter out there. And, he ran his mouth and then had it shut by Hendo. A lot of American MMA fans, like myself, thought this could be a coming-out party of sorts for Bisping. Instead, he looked phenomenally average.
Jake Klipp (Milwaukee, WI)
Best quote from an article earlier this week: "Boxing kills. MMA bleeds." I find it more than slightly hypocritical that the boxing crowd calls our sport barbaric becuase of the sight of blood... As someone with a finger on the pulse of both groups, is it a majority of boxing fans who feel that way do you think?
Jon Anik
(1:22 PM)
A great quote from our man Jake Rossen. That one stuck out to me as well. I covered the boxing event in 2005 when Leavander Johnson passed away. That was horrifying to watch. Every punch down the stretch landed flush. Was shocked the referee didn't intervene. I think there is still so much ignorance with regards to MMA. Too many people bash and aren't willing to be educated.
Brian ((Greensboro, NC))
Lesnar vs Couture/Nog (really hope its Randy, I'd kinda fear for Nogs health), then Lesnar vs Carwin/Velasquez, finally Lesnar vs Fedor? Three nice ppv draws for the heavyweights, don't you think?
Jon Anik
(1:23 PM)
Looks great on paper, Bri.
Mark (North Wales, PA)
Who would you like to see Bones Jones fight next? I'd like to see him vs. the Jardine/Silva loser. Either would be a good test.
Jon Anik
(1:23 PM)
I agree. Just want to see him fight a big name. He didn't have much to gain by fighting Jake O'Brien, yet once again emerged with even more momentum than he came in with. Color me impressed.
Jeff (MD)
what do you think of the uc flying diego in to sit cageside then enter the cage after the florian/penn clash.
Jon Anik
(1:24 PM)
Is that happening? I would assume so. And that makes all the business sense in the world.
TGolding (Sacramento, CA)
What's next for Hendo?? Does he get the title shot or have to beat another top contender to get his second shot at the Spider?
Jon Anik
(1:25 PM)
TBD. I say give him the title shot now. If that KO doesn't seal the deal, not sure what will.
Kristian (Wall Street, NY)
What fight would you rather see, Brock vs. Fedor or GSP vs. Silva?
Jon Anik
(1:26 PM)
Great, tough question, Kristian. Hard not to pine for Brock-Fedor on the heels of what we saw Saturday night. But for me, it's still GSP-Silva. Can't think of a more intriguing P4P fight in the history of MMA.
Marc (Malden, MA)
What is Jake Shields's contract situation with Strikeforce? When could we see Shields-GSP?
Jon Anik
(1:26 PM)
Shields ain't going anywhere anytime soon. Word is he's gonna fight for the Strikeforce interim MW title in November.
Jeff (East Bay, CA)
Jon...what were your thoughts of the late hit by Henderson on Bisping?
Jon Anik
(1:28 PM)
I'm glad Bisping was able to leave under his own power. I think, as a fighter, you have to approach the end of a fight with reckless abandon. You have to finish your opponent and wait for the referee to intervene. We've seen too many times in MMA a fighter lets up, and the opponent recovers and goes onto victory. I have no problem with Hendo's 'late hit' and, for the record, neither does Florian.
Jonathan (Nashua, NH)
Does Alves/Fitch make sense now? What does a Kos win over Trigg do for him? Would the UFC really want GSP/Trigg?
Jon Anik
(1:29 PM)
I think an Alves-Fitch rematch makes plenty of sense. Koscheck needs a win, and beating Trigg would get him back on the path to a title shot. But you're right. I'm not sure GSP-Trigg is a needle mover.
Jason (Ellicott City, MD)
Jon Anik = Florian's puppet.
Jon Anik
(1:30 PM)
You know it! Just figured you guys would rather hear it from a fighter than me. Next time I'll keep it inside.
Nate (Minneapolis, MN)
Jon, loved all the UFC 100 coverage over the weekend and especially the fights. I find it very dissapointing that most main-stream writers take the attitude 'Its popular, but not for me, without really watching or analyzing the fights? I find this ignorance to be a bit hypocritical and disturbing. Thoughts?
Jon Anik
(1:32 PM)
I agree wholeheartedly. I almost had an explosion and called ESPN Radio in the middle of a segment because I was so furious. And I've never called a radio show in my life! It's ignorant. I also am amazed how many inaccuracies there are when journalists are talking about MMA. Those errors would not be tolerated if these guys were talking about other sports. Also, news guys all seem to editorialize about MMA, despite having no idea what they are talking about. It's very frustrating. I just try to continue to educate people and take solace in the sport's ridiculous growth and momentum.
Jeff (MD)
MMA Live set in Philly?
Jon Anik
(1:34 PM)
We will be there. Can't confirm if it will be the set or barstools, but we will be there doing live shows, just like UFC 91, 94 and 100.
Adam (Provo, UT)
do you think UFC 100 lived up to the hype as a whole? fights, atmosphere, celebrities, buzz, everything.
Jon Anik
(1:36 PM)
No doubt. The only thing(s) I can compare it to in my career in sports broadcasting: The Patriots-Eagles Super Bowl in Jacksonville and Mayweather-Hatton in Las Vegas in December of 2007. It was absolutely electric across the board.
Jay K. (Vancouver BC)
Just wondering if you think there should be a finite limit allowed between title defenses. BJ Penn essentially hijacked the LW division for the past 13 months or so and left your boy KenFlo in the lurch. Isn't it reasonable to think that a champion should had to defend at least once a year or relinquish the title?
Jon Anik
(1:37 PM)
No argument here. I know GSP only wants to fight twice a year. To me, that is fine. But the title can't sit idle for more than six months. There are too many high-level guys (in their primes, no less) waiting too long for title shots.
Raul (chino, CA)
jacare vs. miller 3 in september. who you got
Jon Anik
(1:37 PM)
Just excited to see the grudge match. I lean towards Mayhem b/c he's crazy and maybe even in Jacare's head.
Jonathan (Nashua, NH)
Is KenFlo taking suggestions for his entrance music at 101? My I suggest Dropkick Murphys - Shipping up to Boston. Lesnar hit it on the head with Enter Sandman. One of the top choice of all time.
Jon Anik
(1:38 PM)
I don't think Kenny would use Shipping up to Boston in Philadelphia. I think he would save that for when the UFC hits the TD Banknorth Garden. One bit of inside dirt: Florian's song got taken at UFC 100, so it's back to the drawing board to find a new one. I'm confident he'll pick a great song, as he always does.
Jason (Ellicott City, MD)
He's not Papelbon.
Jon Anik
(1:39 PM)
Hahaha. You're right.
John (Nyc)
Just wanted to voice my opinion....Carwin will beat Lesnar. While we all know Fedor is the better "fighter", I think Carwin is better suited for him than Fedor because of his size, and his power. Would LOVE to see that fight.
Jon Anik
(1:39 PM)
You are on the record, John. And while I disagree, I don't think you're alone by any means.
Zach (Walnut Cove, NC)
Do you think Cro Cop can make some noise this go round in the UFC?
Jon Anik
(1:39 PM)
Sure. But I don't care a ton about him, to be honest.
J Hughes (Aldershot, England)
Jonathon from Nashua, Forrest Griffin usually comes out to that song and both he and Kenny are on the same card!
Jon Anik
(1:40 PM)
Forrest has only used the song once. But it's a good point to throw out there, Jake.
Adam (Provo, UT)
John in NYC...you are an idiot if you think carwin will last past the 1st round with Lesnar. Carwin was 10 sec from getting KOd by Gonzaga.
Jason (Ellicott City, MD)
What is my boy Penn's and your boy Florian's non fight weight?
Jon Anik
(1:41 PM)
Kenny gets as high as 175-178. I'd imagine BJ might get north of that.
Jason (Owosso, MI)
Michale Irving and co. laughed me off when I called to defend that MMA and dog fighting are NOT the same thing. Anyone else hear his show the other day?
Jon Anik
(1:41 PM)
You guys were getting me in a good mood, and now I read this? Ignorance abounds.
Patrick (Cheyenne WY)
Hey Jon I think the thing that really separates Brock is not just the size but the speed he reportadly ran a 4.75 40 which is about as good as you can get for a man of that size
Jon Anik
(1:42 PM)
Important point, Patrick. His athleticism for his size is off the charts. As my boyfriend Kenny Florian put it, Brock changes levels like a lightweight and weighs 290. Best of luck beating him.
Michael C. (Chicago)
I know this fight is months away...but doesn't Machida vs Rua get you amped? If the Shogun Rua from Pride returns, we truly could have an amazing fight. Rua has the tools to defeat Machida. Cannot wait for this fight.
Jon Anik
(1:42 PM)
Totally.
Steve Mtz (New Mex)
Call me crazy but Gonzaga poses the biggest threat to Lesnar. While I like Carwins standup/explosiveness, I still think he's too small and will be taken down easily. Brock's a one trick pony, and Gonzaga's size and ground game will negate Brock's. On the record. Great job this weekend bro
Jon Anik
(1:43 PM)
Thanks, Steve Mtz. Trying to get as many differing opinions out there.
Henry C (Seattle, WA)
Michael Irvin is a moron.
Jon Anik
(1:43 PM)
I didn't hear it. But sounds disappointing.
JP (Columbus)
Jon, if Dana's serious about Brock getting the Carwin-Velasquez winner, then there's no way Brock fights again this year is there? They can't run their cash cow out there only once a year...I think Brock fights Fedor or Couture at year-end, then either the Carwin-Velasquez winner/loser next year, depending on how Brock's December fight goes.
Jon Anik
(1:44 PM)
That calendar makes sense to me. Given Brock's extended layoff before UFC 100, you'd have to think he wants another fight in 2009. As Miller Lite would say, good call.
eric (pittsburgh,pa)
when are you getting in the octagon jon, and what would be your nickname for buffer
Jon Anik
(1:45 PM)
Someone suggested Jon 'Burgundy' Anik. Not sure it has the ring I was looking for. Doesn't increase my toughness profile that needs increasing.
Kenny (CA)
Who's gonna replace Kenny after BJ murders him at 101
Jon Anik
(1:45 PM)
Ouch.
Niklas (Germany)
Crocop apparently signed a three fight deal with the UFC, so that means his fight against Mighty Mo at Dream is not happening, right? And how did you like the Buffer 360? :)
Jon Anik
(1:46 PM)
Correct. Cro Cop is property of the UFC. Bruce Buffer is certainly no Lupe Contreras, but he amuses me. 360 was mint.
Brett (Detroit)
Are you up by the set the whole event or do you get to go cageside, I saw Florian in Dana's blog cageside and wondered if you get to go down there to.
Jon Anik
(1:47 PM)
I stay up on set. Some of our produces come hang with me and we discuss direction for the Post-Fight Extra. I would love to go sit cageside, but b/c I'm not writing, it makes more sense to stay on set. But the view ain't bad at all, and the price is right.
Leo (Boston MA)
Why not "Smokin" Jon Anik?
Jon Anik
(1:47 PM)
Hahahaha.
Jon Anik
(1:47 PM)
Actually saw Villasenor at UFC 100. He looks more like a welterweight than a 185er.
peterB (Waltham, MA)
I have it! Kenny totally needs to come out to "Everybody was Kung-Fu Fightin"... I don't see that being topped. ;)
Jon Anik
(1:48 PM)
He's way too serious a cat to come out to that number.
Stephen (England)
Snapple cap???
Chris (Danville, Ca)
Carwin is actually taller than Brock, according to Sherdog.
Jon Anik
(1:48 PM)
I'll believe it when I see it. Thought they were both 6'3", but I'll take your word for it.
Brian ((Greensboro, NC))
Any news how soon "Rumble" Johnson will be back from that knee injury?
Jon Anik
(1:49 PM)
MMA Live has learned he will likely fight at UFC 104 against Yoshiyuki Yoshida.
Jason (Owosso, MI)
What does Mir's loss to Lesnar say about BJJ eliminating the "size/strength factor" in a fight?
Jon Anik
(1:50 PM)
I don't think we will ever see a combination of size, strength and speed quite like Brock Lesnar. BJJ can be a great equalizer. But as you saw, Brock did his homework. Controlled the arm, and took Mir right out of any comfort zone.
JP (Columbus)
I'm curious how Carwin's cardio would hold up, given his fight history. Brock could give him the Heath Herring treatment and completely wear him out in 5 minutes, for all we know. Lotta interesting questions regarding a potential Brock-Shane matchup. I want to see it!
Jon Anik
(1:50 PM)
Strong point, JP.
BT (Atlanta)
Give me some JA! I told you a couple of months ago GSP would destroy Alves and the Rumble Johnson might be the only one who has the athleticism to give him a fight.
Jon Anik
(1:51 PM)
Yes you did! Kudos.
Stephen (England)
Do you think Akiyama might want to drop down to welterweight? He's EXTREMELY small for a UFC middleweight.
Jon Anik
(1:52 PM)
We talked about that during our Preview Special. He seems comfortable at 185, but you're dead on about his size. He'd be dangerous at 170.
Billy (Detroit, MI)
Buy or sell Fedor will be in UFC in 2010
Jon Anik
(1:52 PM)
Answer to this question for me fluctuates every five minutes. I'll sell it for now. Ask me again in 5, I may buy.
Jay K. (Vancouver BC)
Wow, I think it's still way to early to think that Johnson is anywhere even close to being in GSP's league. He's exciting, but so raw that there is a huge chance he'll never live up to the (huge) hype IMHO.
Ryan (New York)
If Fedor cares about his MMA legacy, he will tell his management to back off on the demands and get this deal done. Lorenzo and Dana seem certain it will get done after his last fight, with Affliction, against Barnett.
Cory (Philaelphia)
I think Jon ?the Anvil? Anik makes the most sense and is plenty manly enough.
Jon Anik
(1:53 PM)
I think we've had that suggestion before. That's the leader in the clubhouse.
BT (Atlanta)
If we were to see a transcript, how many exclamation point statements do you think Dana made to Brock after the fight?
Jon Anik
(1:54 PM)
100 to commemorate the event.
Nick (Minneapolis)
If you are Mir, why do you try that weak flying knee? Odds of hurting Brock 5%, odds of ending up on your back against the cage with 290 lbs on top of you 95%.
Jon Anik
(1:55 PM)
I agree. I think being in that closed cage with Brock is just a losing proposition. Steve Mazzagatti had a huge (and adverse) impact on the first Mir-Lesnar fight at UFC 81. I was very confident that Brock was gonna finish Frank early.
Ron (Cincy)
As much trash-talking as Mir did, I kinda felt bad for the guy watching him take those "lunch boxes to the face". The guy showed up in AMAZING shape and obviously took his training seriously...and has a huge ass-kicking to show for it. Can't wait to see if he is able to rebound from this. After his bike wreck, I wouldn't put anything past him though!
Jon Anik
(1:56 PM)
Totally with you, man. Try to clean up the language going forward. But you're right. Mir was in the shape of his life, and it couldn't have mattered less. Brock is just too powerful and, if he continues to improve, we may be looking at one of the longer heavyweight reigns in UFC history.
Chris (Danville, Ca)
Is there a chance Mir now turns into the Rich Franklin of the heavyweights?
Jon Anik
(1:57 PM)
I don't think so. I think Mir is still near the top of the division, and matches up very favorably with possible future opponents (Velasquez, Kongo, Carwin, Couture, etc.).
Ron (Cincy)
Sorry Anik! It won't happen again - thanks for the reply!
Jon Anik
(1:57 PM)
No worries brah.
Finn (Seattle, WA)
What happens if Josh Barnett beats Fedor?
Jon Anik
(1:58 PM)
Good point, Finn. Nice to have you back in the chat. And that's a distinct possibility. Not sure what Barnett's contract situation is, but you can be sure a win over Fedor would lead to a lucrative offer from the UFC.
Jason (Owosso, MI)
I believe the winner of TUF 10 will get a shot at Lesnar early - just to make things interesting!
Jon Anik
(1:58 PM)
Wouldn't suprise me either, especially if it is Roy Nelson or...I guess...Kimbo Slice.
eric (pittsburgh,pa)
Over/Under....2 million ppv buys on fedor lesnar.....i say its the biggest fight ever in boxing or mma
Jon Anik
(1:59 PM)
Under. But it would obviously do a monster number. Lesnar is a PPV animal. He was must-see TV before Saturday night. Now, he's miss-your-sister's-wedding/grandfather's-funeral must-see TV.
Kevin (Worcester,MA)
Completely off-topic, but since you were once part of the scene, what do you think of the shakeup in Boston sports talk radio with the new Sports Hub on 98.5 fm?
Jon Anik
(2:00 PM)
I am so out of that loop, Kevin, that I hadn't even heard. Doing afternoon drive with Pepe and Russillo at 1510 the Zone in Boston was a dream come true for me. I'd love to get back to Boston sports radio at some point. But MMA's pretty sweet. Not gonna lie.
Ryan (New York)
Jon, here's a fun question. If UFC, hypothetically, went back to no weight restrictions and brought in Bob Sapp, do you think Miguel Torres could beat him, or is that too much?
Jon Anik
(2:01 PM)
I wouldn't bet against Miguel.
Jason (Ellicott City, MD)
I am going to simulate Penn/Florian in ufc undesputed and get back to you.
Jon Anik
(2:01 PM)
Do it.
Snapple Cap is missing... (...someone call 911)
No word in the English language rhymes with month, orange, silver or purple.
Jeff (MD)
It has been 5 minutes, buy or sell Fedor in the UFC in 2010.
Jon Anik
(2:01 PM)
Buy.
Cory (Philaelphia)
If you went to fight in Japan you could try to become Sexyanik.
Jon Anik
(2:02 PM)
Hahahahahahahaha. It would take a lot of effort.
Snapple Cap (My desk)
The longest one syllable word is "screeched". You're welcome.
Jon Anik
(2:02 PM)
That's outstanding. What about disks?
BT (Atlanta)
I put Johnson in the same category as Jones. And the key word is "might" down the line. But I am a believer in the hype.
Jake Klipp (Milwaukee, WI)
Come on man, you're obviously "Manic" Jon Anik...
peterB (Waltham, MA)
In all seriousness, I do think Kenny should go with some band out of Boston for his walk-in... there are so many very good bands from the Boston area, in several different musical genres, that I'm sure Kenny could find something that works. (other than the way overplayed "Shipping Out to Boston") Maybe some Bosstones, or (lawrd help me) Aerosmith?
Jon Anik
(2:03 PM)
I hear ya. But I think he'll save Boston-related songs or themes for a UFC card in Massachusetts.
Jon Anik
(2:03 PM)
I mean...Philly ain't Boston, ya know? I know they finally won a world championship and all, but...
haz (san diego)
why is miguel torres never mentioned in the pound for pound talks. this guy has been about as dominant as fedor and st pierre?
Jon Anik
(2:04 PM)
Plenty of people have him in their Top 10. I just think it's tough to make a compelling case for him in the Top 3. Part of that is out of his control (he's a bantamweight).
Adam (Provo, UT)
is MMA Live doing live set at Affliction Trilogy? That card is pretty impressive.
Jon Anik
(2:05 PM)
I don't think so. We've gotta be there to support Florian a week later at UFC 101. Just don't have the resources to pull off both. And I think the Strikeforce card on 8/15 is bigger (all things considered) than the Affliction card on 8/1.
Triston (Norcross, GA)
Which Champ do you feel won more Saturday, Brock by avenging his sole loss in MMA or GSP for destroying his so-called toughest oppenount to date?
Jon Anik
(2:06 PM)
Good question. I think Lesnar was a bigger winner. Not just avenging the loss, but the way he did it---showing clear improvements as a mixed martial artist.
eric (pittsburgh,pa)
What would you rather do Drink a beer with Lesnar( Bud Light) of course, or hang out with Florian watching his old saturday Kung Fu tapes?
Jon Anik
(2:06 PM)
Lesnar dude. I already get to hang out with Florian. The novelty has worn off.
Chris (Portland, OR)
Ken Flo- Back in the Saddle by Aerosmith. Even though Randy used it a few years back. It is perfect after the long BJ enforced layoff.
Jon Anik
(2:07 PM)
I'll mention it to him, but Kenny's a hip-hop guy.
mark (denver)
were you shocked with cb getting choked out by lawylor?
Jon Anik
(2:07 PM)
Not at all. Tom Lawlor was one motivated cat for that fight.
Matt (Fort Collins)
Even though he lost, Alves was pretty impressive at getting back to his feet
Jon Anik
(2:07 PM)
Agreed.
Mike (CT)
Jon "Panic" Anik!
Jon Anik
(2:08 PM)
Exactly. I would be a picture of panic in that Octagon. I would touch gloves and then tap the canvas.
John (Nyc)
Your obviously think that Lesnar is here to stay....but in YOUR opinion...who has the best shot to beat him?
Jon Anik
(2:08 PM)
Have answered that before. It's Fedor, and Carwin a close second. Couture third.
Jon Anik
(2:08 PM)
Barnett fourth...
Rob (Tampa)
GSP is without peer in the welterweight class. He could never headline another UFC card defending that thing, if you ask me. He needs to move up.
Chris (Danville, Ca)
Amir Sadollah returns soon. UFC has had him in their Inside the Octagon segments to keep him in ours minds, any chance that he actually makes an impact at MW in the next few years?
Jon Anik
(2:09 PM)
He's a nice fighter and a nicer guy. But I doubt it.
Justin (Indianapolis, IN)
How could anyone be suprised by Dalloway getting caught in any type of choke...
Jon Anik
(2:09 PM)
Only thing surprising was that he didn't tap...or maybe he did...haha.
Jake Klipp (Milwaukee, WI)
Manic, What does Fedor weigh? Did I read 230 or so? Seems like a pretty 'fluffy' 230 to me... If he cut, do you think Lesner has 100 lbs on him on fight night? I have to imagine the size discrepency would be ENORMOUS, when you consider actualy muscle...
Jon Anik
(2:10 PM)
Yeah, he's a soft 230. Brock is a hard 290. Easy math.
Tykanus (Hot AZ)
I notice you dont seem to care for Cro cop too much, care to elaborate : )
Jon Anik
(2:11 PM)
There was a time when I was in his corner. I just don't see him as a legitimate HW threat at this point. Can he still catch someone with a head kick and end a fight? Sure. But there are 6-8 UFC heavyweights I'd rather see then Cro Cop.
Josh (Detroit)
Should have included this in my last post, who do you see winning Huerta v Maynard?
Jon Anik
(2:11 PM)
I don't like the match-up for Huerta at all.
eric (pittsburgh,pa)
Who is your favorite fighter and why?
Jon Anik
(2:11 PM)
GSP took that honor away from everyone else on Saturday night.
Jason (Owosso, MI)
Any news on ESPN putting MMA live on tv yet? It's been over a year and I'm guessing the numbers are stronger than the WNBA.
Jon Anik
(2:12 PM)
Numbers are strong. Still no definitive word on gettin' MMA Live on the tube, though. Keep asking! It doesn't bother me, and we appreciate the support.
mark (denver)
over your boy florian? really gsp fav fighter
Jon Anik
(2:14 PM)
I just think St. Pierre is entertaining even when he doesn't finish his opponent. The dude is a master gameplanner, a master technician, and is taking MMA preparation to a whole new level. And, when discussing my favorite fighter(s), Florian is not even in the conversation b/c our relationship sort of goes beyond that. We're dating, remember?
Adam (Provo, UT)
seeing the WNBA getting more pub on ESPN than MMA is very frustrating. I think more people watched my pick up basketball game yesterday than watch WNBA.
Jon Anik
(2:14 PM)
I share your frustration.
Jason (Ellicott City, MD)
Would KFlo be good in a bar fight?
Jon Anik
(2:14 PM)
He'd be good in any fight.
Jason (Owosso, MI)
If you can answer this, how limited are you in what you say or comment on regarding the UFC? No more than other sports or a lot more than other sports?
Jon Anik
(2:15 PM)
I don't have much of a filter, Jason. Some things I am certainly told off the record, but I try to let you guys in as much as humanly possible.
mark (denver)
whats next for kimbo when he loses in tuf... boxing?
Jon Anik
(2:15 PM)
Most likely, yes.
Justin (Indianapolis, IN)
I'd definitely prefer MMA Live on TV....that way I could DVR it. Right now I have to worry about my boss walking up behind me while I'm watching it.
Jon Anik
(2:16 PM)
I feel your pain. I, too, am sick of watching it on a computer screen. That said, your continued support is what will get MMA Live on TV. So please keep it going. Thanks!
Jonathan (Nashua, NH)
Can i drive down to Boston and spar with kenny at his gym?
Jon Anik
(2:16 PM)
Not between now and August 8th.
Jeff B. (Shreveport, LA)
The whole Rampage, Evans thing is getting a lot of pub. Their scrub during the fight looks pretty genuine to me. Looking forward to the fight between those two..
Jon Anik
(2:17 PM)
They hate each other. That was not a fabrication.
eric (pittsburgh,pa)
If there is a Halloween show who are you more likely to dress as Buffer, White or Herb Dean
Jon Anik
(2:17 PM)
Shave the head and go D. White. No question. I'll lift weights before I go out.
No longer attending your chats (---)
Jason (Owosso, MI) again? I asked several (excellent) questions... never... chatting... with...you... again!
Jon Anik
(2:18 PM)
Chat queue is overflowing today! Try again, or hit me up directly jon.a.anik@espn.com. Doing the best I can, man.
Adam (Provo, UT)
can you PLEASE get Gina Carano on set...i know McNeil is up for it!
Jon Anik
(2:18 PM)
She's been there before. It was a lot of fun.
Jason (Ellicott City, MD)
When does the new TUF air?
Jon Anik
(2:18 PM)
Debut is September 16th on Spike.
matt (irvine, ca)
With Sherwood having been on MMA Live several times, any chance we get to hear you return the favor on the Sherdog Radio Network?
Jon Anik
(2:19 PM)
We tried to set up a date a few months back, but it never materialized. Those guys know it would be an honor for me to go on. Anytime.
Baumer (NYC)
A simulcast on ESPN NEWS is certainly a start toward full time TV
Jon Anik
(2:19 PM)
Yes. The fact that ESPNEWS picked up our Weigh-in Special for a full 15 minutes was awesome!
Nick (Minneapolis)
Just wanted to let you know you have the best chats on espn: informative, lengthy, and not afraid to tell people when they are being morons. Keep it up!
Jon Anik
(2:20 PM)
Thanks, Nick. Try to strike a balance as best I can. Appreciate the kind words, though. Very much so.
Brian (New York)
Maybe I'm putting too much emphasis on race, but do you think that the Evans Rampage feud is somewhat based on who is the best African American fighter?
Jon Anik
(2:21 PM)
I don't think their status as American black men hurts the rivalry at all. But I'm also not sure the feud is based solely on race. Just a healthy dislike.
Dave (Laguna, CA)
How do you feel about seeing Overeem facing Werdum instead of Rogers? Brett has been a beast (12-0), and Overeem is a banger as well.
Jon Anik
(2:22 PM)
I would've preferred for Werdum to have at least one Strikeforce fight before being given a title shot. But he's a worthy challenger, and there is a backstory b/w him and Overeem. They fought before (PRIDE in 2006).
TGolding (Sacramento, CA)
Anik into the championship rounds! Atta boy.
Jon Anik
(2:22 PM)
Winding down here, fellas. Only time for a few more.
Boyd (Calgary)
And word on the severity of GSP's injury?
Jon Anik
(2:22 PM)
Supposedly his strength and conditioning coach, Jonathan Chaimberg, said it wasn't too bad. But I haven't heard anything definitive.
eric (pittsburgh,pa)
whats latest on belfort coming over..possibly to fight silva
Jon Anik
(2:23 PM)
TBD. He's got a pretty big challenge ahead first on August 1 against Jorge Santiago.
Brett (Charleston WV)
Does the Evans Rampage brawl result with a KO?
Jon Anik
(2:23 PM)
I think so, yes.
eric (pittsburgh,pa)
Fedor is a God in other countries because of MMA, yet not here in the states, most people who seen him on internet knows he the best, whats up with that
Jon Anik
(2:24 PM)
Just not enough stateside exposure. Beat Brock, and we're talkin'.
patrick (NYC)
hey, with regard to brock's "behavior," if you may recall cole miller talked smack back to Junie Browning after he beat him. Of course, nothing was said about that. I don't see what the big deal is with Brock getting in Mir's face after he had talked so much.
Jon Anik
(2:26 PM)
I have been a staunch defender of Lesnar and you bring up a good comparison point. My issue with Lesnar was giving the crowd the finger. Just can't do that. MMA needs the opposite. I had no problems with the line about his wife. Sex is part of our culture and the way Lesnar put it was actually pretty innocuous. There are a lot of babies out there just looking to pile on and complain.
Jason (Owosso, MI)
Will Brock coach TUF anytime soon?
Jon Anik
(2:26 PM)
I don't think he ever will. He ain't gonna live in Vegas for 6-8 months. Just not the right role for him.
Caroline (Montreal)
GSP- torn right abductor (sportsnet...i think...)
Jon Anik
(2:27 PM)
Thanks for the update, Caroline. Hadn't heard about any tear.
Marc (Malden, MA)
We can still watch the post-fight show on espn.com, but the pre-fight show isn't available. Will it ever be? My home computer was on the fritz and I want to know who everyone was picking.
Jon Anik
(2:28 PM)
I think the Preview Special has a shelf life, unfortunately. But we did pluck out the Royce Gracie interview. It's up on MMA page.
patrick (NYC)
I agree with ya Jon about the finger. That was a bit overvboard. Everything else, I was fine with.
steven (louisville, ky)
is cung le ever coming back?
Jon Anik
(2:28 PM)
Not soon enough. An interim MW title fight involving Jake Shields has been penciled in for November.
Chris (Dallas )
Have you noticed that every fighter is friends with Dan Henderson?? He may be the most popular fighter among fighter. Was he that cool when you talked to him?
Jon Anik
(2:29 PM)
Hendo is the ******* man. Not sure how else to put it. Doing that post-fight interview with him was one of the greatest thrills of my career. We plucked it out of the Post-Fight Extra, so you can watch it on its own. It'll also be including in tomorrow's MMA Live.
Borat (Kazakastan)
True/False: Spider vs GSP will happen in 2010?
Jon Anik
(2:30 PM)
Pistol to my temple, I'll say false. 2011.
Borat (Kazakastan)
That torn right abductor really slowed GSP down....NOT!!!!
Jon Anik
(2:32 PM)
Alright, guys. Must run. Thanks for staying late today. Don't forget to check out all of the MMA Live video coverage from UFC 100. All, including the Post-Fight Extra, is still up at espn.com. A new episode of MMA Live hits tomorrow. And, there may not be a chat next week, as I will be on vacation in Florida. I'll be posting updates several times a day on Twitter.com (Jon_Anik). Enjoy DREAM.10 on Monday! Be safe and be well. -JA