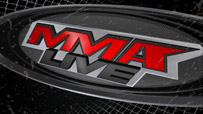 Welcome to SportsNation! On Wednesday, Jon Anik, host of ESPN.com's MMA Live, will stop by to take your questions!
A new episode of MMA Live, which debuted on ESPN.com and ESPN Mobile TV in May of 2008, airs every Thursday at 3 p.m. ET. MMA Live can also be seen whenever it fits your schedule. Just head to the MMA Live video hub on ESPN.com.
Anik started at ESPN in February of 2006 working for ESPN Radio, before moving over to the digital media platforms early in 2007. An avid MMA advocate and fan, Anik has hosted a boxing radio show in Boston for the last four years, covering more than 25 championship fights in Las Vegas and throughout the United States.
Send your questions now and join Anik Wednesday at 1 p.m. ET!
More Jon Anik: MMA Live | MMA index | Chats
Jon Anik
(12:52 PM)
Thanks for checkin' back in for another MMA Live chat! Couple housekeeping items first- MMA Live will do a Weigh-in Special for UFC 102 on Friday 6:30-7:30 ET. Entire hour on espn.com, and ESPNEWS will join us at some point during the broadcast. Kenny Florian will also be doing instant analysis hits throughout the weekend. And I'll be updating during the PPV on Twitter (Jon_Anik). Alright, I'm here for at least the next hour, so fire away. UFC 102 card is loaded.
Paul (Cleveland)
Hi Jon - UFC 102 looks like it will be a ton more exciting than 101. Hopefully it is, but if it isn't then should Dana start to get worried that people will begin to stop paying all that money for dud events?
Jon Anik
(12:54 PM)
I've heard from a lot of disgruntled UFC fans lately, but that doesn't mean they won't continue to purchase PPVs. You are right that 101 was a dud overall. But I think 102 will be a great bounce-back card. As for Dana worrying, I think that would be a waste of time.
Roberto (Hong Kong)
Hi Jon! Big fan! My question is who do you think will win between Vera and Krzysztof? Will Vera be to quick or will Krzysztof's strength overwhelm Vera?
Jon Anik
(12:56 PM)
I think it's one of the closest fights on the card. Vera needs to win and win with style points. Soszynski ( 170 at last check) seems to be hitting his stride but is taking the fight on relatively (5 weeks) short notice. Tough one to call, but I think Vera guts out a split decision. It won't be easy.
Andrew (Newfoundland)
Who has more to lose in their match this Saturday, Jardine or Silva??
Jon Anik
(12:57 PM)
I think anytime you are staring at a second straight loss in the UFC, there is a lot to lose. I think both guys are fairly secure in terms of remaining with UFC, even with a loss. Another close fight and good match-up. Bombs away.
Ben (Durham NC)
Nothing personal against Demian Maia, but I would love him to lose in order to set up a match up against Rousimar Palharres. What a jiu jitsu war that would be. Does that fight have legs?
Jon Anik
(12:58 PM)
It certainly is intriguing for you and me and other hardcores. But matching up two elite BJJ practitioners doesn't always pan out. I'd like to see it, but I'm not sure it has any legs.
jonathan jones (lake charles,la )
I can't help but think K-Flo is in a Jon Fitch position... beaten by the champ but still ahead of almost everyone else.... There are matches out there but don't seem to me like they should be made... Maybe a match with Sherk (revenge a loss).... T.Griffin
Jon Anik
(12:59 PM)
I just think Kenny needs to beat a couple of the guys just below him on the ladder (such as Guida, Edgar, Griffin, Maynard and perhaps Sherk). Two wins against that crop, in my opinion, would get him a third title shot.
Don (San Francisco)
You're going up against Kiper and Steve Phillips - I think this is a good test for the MMA chat!
Jon Anik
(12:59 PM)
Tough draw today, but we're still packed in here.
Jarrett (Louisville, KY)
JA, sorry I've missed the past few weeks. We're a few days away from UFC 102. Time for your picks bro
Jon Anik
(1:02 PM)
Good to have you back, Jarrett. Here goes- Randy Couture to finish Noguiera late in the fight. I think Randy, despite his other obligations, such as MMA Live, will still be as prepared as ever. Also can't get past my visual of Minotauro limping around at UFC 100. As for the rest of the card---I like Jardine, Marquardt, Vera, and Rosholt as a slight underdog to decision Leben. Also think there is some value on Tim Hague.
G (New York )
Can you please tell Rashard at this moment, He does not have a chance against Anderson Silva. Rashard is explosive in the stand up, but isn't a natural striker yet. Machida hit him with atleast 5 unanswered shots, Silva will do the same
Jon Anik
(1:02 PM)
First of all, it's Rashad. Second of all, you tell him. Seriously though, I think Evans is one of the few guys that actually has a chance.
Fedor (Fedorville )
I will be fighting in November. RAWR!
Jon Anik
(1:03 PM)
Your written English is better than your spoken.
Matt (Twin Falls, ID)
Do you believe all the hype about Nog being in the best shape ever? I read awhile ago you were concerned with how he looked at 100. Anything happen since to change your mind?
Jon Anik
(1:04 PM)
Nothing to change my mind. I'm not even sure he's better physically than he was at UFC 92 (the loss to Frank Mir).
Aaron (Plantation, Fl)
Anik, Maia will make a pretzel out of Marquardt.
Jon Anik
(1:04 PM)
Wouldn't be surprised at all to see Maia submit Marquardt. Didn't really want to offer up a prediction on that one, but gotta feed the masses. Betting against Maia has always been a losing proposition thus far in the UFC.
sammy ((Chicago))
im going to make alot of money once minotauro taps couture out!!!
Jon Anik
(1:05 PM)
See you in the chat room next week.
Baumer (NYC)
Win or loss do you see Randy dropping to 205lbs? I know its taboo to say Randy can't do something but I dont think he can win the HW title anytime soon. He admits in his video blog this week that he walks around at 225, could be some interesting fights for him at 205lbs. And would have a shot at maybe winning a belt.
Jon Anik
(1:06 PM)
For the right fight and opponent, of course. If Couture got an opportunity against Anderson Silva, he would definitely move down. And the weight cut wouldn't be an issue.
Cody (St louis)
Do you think the winner of Couture-Big Nog gets the next crack at the Belt after Carwin? and How do you see Lesnar and Carwin ending up also
Jon Anik
(1:07 PM)
I certainly think the UFC would like to do Couture-Lesnar II. As for Lesnar-Carwin, I would agree with most of the MMA journalists that say Carwin is the most powerful puncher Brock will have faced. I still like Lesnar to finish him.
Jonathan (Arlington, VA)
Is the WEC going to fold? I keep reading all of these rumors!
Jon Anik
(1:07 PM)
I don't think so.
Rachel - MMAHotStuff (San Francisco)
Sorry I'm a little late and catching up on the other posts, have you talked about the demian maia and nate marquardt fight yet? what's your prediction!?
Jon Anik
(1:09 PM)
I went with Marquardt. Hate to have to pick against Maia.
Che (Macon, GA)
Marquardt will turn Maia into a video game HL reel just like he did Gouveia if Maia can't bring him down.
Jon Anik
(1:09 PM)
Seems like the Marquardt-Maia fight is far and anyone the one that piques the most interest in this crowd. BJJ reigns supreme.
glen (sydney)
who in the UFC has the best chance to beat anderson silva
Jon Anik
(1:10 PM)
Perhaps Lyoto Machida. Or that Lesnar guy.
Juan (Miami, Fl)
Jon,Good to be here again, third week in a row.
Jon Anik
(1:10 PM)
Glad to have you back.
RyGuy (VA)
Jon there are some new heavyweight prospects on the undercard this weekend. Who do u like the most?
Jon Anik
(1:11 PM)
Definitely excited to see Chris Tuchscherer, but I think he's in a tough spot against Gonzaga.
Aaron (Plantation, Fl)
Hectior Lombard wants a Mousasi rematch? Who would you take in that one?
Jon Anik
(1:12 PM)
Would love to see it. Lombard hasn't lost since that Mousasi fight. Two of the hottest names in MMA right now. Lombard is---without question---a top 10 middleweight in the world. If you haven't seen this beast, you must.
Sal (Chicago)
I know Dana White claims he used to be a boxing fan, do you know if he is anymore?
Jon Anik
(1:13 PM)
Dana definitely still supports the big fights. There just aren't a ton of them anymore. I have no doubt he will watch Mayweather-Marquez. He just won't catch it live. He'll be cageside at UFC 103 in Dallas.
sammy ((Chicago))
does torres get a rematch right away or should he have to fight cruz 1st?
Jon Anik
(1:14 PM)
This space says he deserves an immediate rematch. I usually would say make the former champion get a win, but Miguel isn't your average former champ. He had won 17 straight. I know Faber had to beat Jens Pulver before getting another shot at MTB, but I would like to see Bowles' first defense against Miguel.
Rachel - MMAHotStuff (San Francisco)
Randy has been busy helping his son Ryan with his debut and cornered Gina a couple weekends ago at Strikeforce. Do you think being so busy will derail his attention and focus off his upcoming fight against Nog at all?
Jon Anik
(1:15 PM)
I've thought a lot about it, Rachel. But I think Randy will be fine. The dude screams legend, and is as mentally tough as anyone. He'll be able to channel his focus on the fight. Even when he worked with us at UFC 101, he was right to the gym after the show(s). Couture will be ready.
Mikey (Lackawanna,NY)
Jon, its been awhile. I miss my MMA chats!(Always work Wed now) but on vacation. But anyway what are the chances of a Anderson Silva vs Brock Lesnar fight? I would love to see that. That would be a huge draw for mma fans.
Jon Anik
(1:16 PM)
Down the road, I wouldn't rule it out. I'm actually starting to think that fight may now be more realistic than the mega-fight between Georges St. Pierre and Silva.
Yaz (Cleveland)
Do you think the Rosholt/Leben fight deserves to be on the main card? Your thoughts?
Jon Anik
(1:17 PM)
I do. The UFC's approach with Rosholt has been very interesting. I thought they would groom him a bit more, a la Jon Jones. Instead, he's drawing top-level middleweights. Dan Miller, and now a hungry Chris Leben. Very enthused for UFC 102, top to bottom. I hope Portland is fired up.
Jay K. (Vancouver BC)
I am not worried about the training/cornering other fighters recently when it comes to Randy, I am more worried about his divorce proceedings. In the past he has said it affected his performance (loss to Liddell at LHW).
Jon Anik
(1:18 PM)
These are all legitimate items to bring up. I still expect Couture to rise above it and rise to the occasion. If he ever wants to fight for the HW belt again, a win is a must.
Phil (Cincinnati, OH)
Poor Okami, once again regulated to the undercard (UFC 104), is there a greater fighter who lives in more obscurity than him?
Jon Anik
(1:19 PM)
Not that I know of. Maybe Mamed Khalidov.
Mikey (Lackawanna,NY)
Whats your take on Brett Rogers? Do you think he has all the tools to beat Fedor? I would love to see the Grimreaper in the UFC one day!
Jon Anik
(1:19 PM)
Love Rogers. Really hoping he gets the first shot at Fedor, and not Werdum.
TJ (Atlanta)
With Chuck gaining exposure and new fans for the sport on DWTS and Kimbo being the online celeb he is as well as being on TUF10, would UFC be crazy not to make that big money/ratings match?
Jon Anik
(1:20 PM)
You can be sure Joe Silva, Dana White, and Lorenzo Fertitta have thrown the idea around.
Kevin (Jacksonville NC)
I love you
Jon Anik
(1:20 PM)
Whoa dude. Whoa.
Kevin (Jacksonville NC)
Is there any professional athletes that you think would be successful in mma
Jon Anik
(1:21 PM)
I think there are several guys who have the athletic tools. But how many would be willing to put in the requisite 12-18 months of non-stop training to actually be competitive? Not sure.
Marc (Malden, MA)
What happened to the Carwin-Velazquez fight?
Jon Anik
(1:21 PM)
Brock wants to fight, so Carwin has been moved to UFC 106 to challenge Lesnar for the title. Velasquez now gets Ben Rothwell at 104.
Mike (Portland, Or.)
I think Dana did Portland the right way with this card. There was some disappointment after having the first card moved to Vegas, but this one is stacked top to bottom. Say what you will about Dana's mouth getting him in trouble. But he does the right thing more often than not.
Jon Anik
(1:22 PM)
Totally agree. UFC 101 had three fights I really wanted to see. 102 has about seven.
Mike (Portland, Or.)
Oh, and don't be surprised if you see a couple Trail Blazers at the event. Both Steve Blake and Joel Przybilla have done some workouts with Nate Quarry. Blake is especially into it.
Jon Anik
(1:23 PM)
Awesome. Rose Garden is a good building, I'm told. Looking forward to seeing the Octagon in it.
Snapple Cap (My desk)
You blink over 10,000,000 times a year. You're welcome.
Jon Anik
(1:23 PM)
Just blinked.
Kyle Stoltz (Chicago)
Do you think Hendo deserves the title shot more then the winner of the Maia vs. Marquardt fight?
Jon Anik
(1:24 PM)
Tough call. But yes. Of course, if Maia wins there will be a lot of momentum for him to get the title shot, as he has never faced The Spider. Ask me again next week, Kyle.
Brandon (Albuquerque)
Bones move to Jacksons will make him even more Dangerous
Jon Anik
(1:24 PM)
No argument here, Brandon.
Brad (Columbus)
So you told me to check back this week after you had the chance to ask him...What is Kenny's take on getting his hat stolen at 101?
Jon Anik
(1:25 PM)
He didn't say much about it, other than the fact that he noticed. And that Team Florian has a hit out on the guy.
G (New York )
I just have a feeling Dos Santos is going to ko Crocop within a minute. How do you see this fight going.
Jon Anik
(1:26 PM)
Many, many people agree with you. A bunch of the MMA media is suggesting a bet on Dos Santos as a slight favorite. I'm sort of with ya.
Brian (Milwaukee, WI)
Is Penn-Sanchez headlining 105 in England? Or is it just a rumor.
Jon Anik
(1:26 PM)
Not confirmed, but reported, and very likely.
Jarrett (Louisville, KY)
How were you and McNeil able to keep your composure when Rashad's mom called after he was doing an impersonation of her?
Jon Anik
(1:27 PM)
Did we stay composed? A stroke of genius by our coordinating producer to get Rashad's mother's number from his agent. The clip has been isolated and is up on youtube, if you haven't seen it.
Ken (Pittsburgh)
Jon did you ever watch the A-Team growing up? It is reported that Rampage is going to play Mr. T's role in a big-budget movie coming out next year or so.
Jon Anik
(1:28 PM)
I caught the show at times growing up, but wasn't a regular. And I did hear that news today about Rampage. Pretty damn cool. I think Rashad has silver-screen aspirations as well.
Jesse (Ohio)
Has Bisping woke up yet?
Jon Anik
(1:28 PM)
Affirmative. But cobwebs no doubt remain.
TIM (THOMASVILLE)
An article on Sherdog that I read today mentioned Ed Herman as the gatekeeper of that weight class. Someone else mentioned Chris Leben here last week. I think that term is being thrown around a little too loosely, a gatekeeper is supposed to keep people out, not let EVERYONE in. These fighters are much closer to doormats than gatekeepers. Agree??
Jon Anik
(1:30 PM)
I certainly agree that gatekeeper is thrown around too loosely. As for Herman, he's lost almost all of his fights when he has stepped up in competition.
Euan (Scotland)
Is there any prospect of the ufc bringing in official ranking systmes, it would helo sort out No.1 contender status ala the problem in the 185 division?
Jon Anik
(1:32 PM)
No way. The UFC strikes a balance between putting on the fights fans truly want to see and maintaining the purity of pro sport. There are always gonna be complaints, such as Diego Sanchez getting a title shot at 155 after just two fights. But Penn-Sanchez is far more marketable than Penn-Maynard, and that plays into the equation.
Andrew (Princeton)
Jon who is your top 5 p4p fighters?
Jon Anik
(1:32 PM)
5. B.J. Penn 4. Lyoto Machida 3. Georges St. Pierre 2. Fedor Emelianenko 1. Kenny Florian
Jon Anik
(1:33 PM)
Actually I have Anderson Silva at #1.
Ken (Pittsburgh)
Has Rashad said anything about lining up any more big corporate sponsors for his future fights? I liked his Microsoft commercial, and him wearing a Bill Gates shirt in the octogon. I'm a PC, by the way.
Jon Anik
(1:33 PM)
Ha. I'll have to ask him. I agree on the Microsoft ad.
Jimmy Lennon JR (L.A.)
Is Bruce Buffer the worst announcer in the history of announcing. If not for the UFC he would be announcing the specials at walmart
Jon Anik
(1:34 PM)
I actually like Bruce's energy. The best ring announcer in boxing or MMA is Lupe Contreras. It's not even close. Trust me on this one. Dude gives me chills and distracts me from doing my Bellator PBP job.
bryan (dayton, ohio)
any possibility of ever seeing arlovski back in the octagon?
Jon Anik
(1:35 PM)
Doubtful. I don't think the UFC brass is into him at all right now.
Kyle Stoltz (Chicago)
I think Gray Manard is getting passed over like crazy in the 155 pound weight class. Part of me thinks they are doing it because he is a boring fighter that would be a boring champion.
Jon Anik
(1:35 PM)
You're not alone.
Cory (Pittsburgh)
Lay off BB. I love the ridiculously fast turn he makes when saying "Introducing first..."
sammy ((Chicago))
bruce buffer=THE MAN
Marc (Philly)
Was it me or was UFC 101 a disappointment. Granted, it started to go downhill on my end because, although spending $225 on a ticket, we couldn't see the fighters clearly in the cage and our view of the Jumbotron was blocked by the TV camera arm, but the undercard was basically a snoozefest and other than Anderson Silva's quick destruction of the man formerly known as Forrest Griffin, moments of excitement were but drips-and-drabs. I just wasn't what I was waiting years for...
Jon Anik
(1:36 PM)
I thought UFC 101 was a very forgettable card. Thankfully, Anderson Silva and BJ Penn delivered. Because everything up to that point was not entertaining. Philadelphia deserved a better undercard. It doesn't always pan out the way you draw it up, though.
Brian (Milwaukee, WI)
Where does Lupe Contreras announce? And I think the Strikeforce guy is the worst announcer, I refuse to learn his name as a result.
Jon Anik
(1:37 PM)
He does Bellator, and several boxing events. He's done a lot of HBO stuff. He's bilingual, and handles both languages with ease.
Baumer (NYC)
Go on Sherdog on Tuesday's to listen to the Bruce Buffer radio show, best hour on radio....great insight and behind the scenes stories.
Bruce Buffer (Las Vegas)
Jimmy Lennon Jr. is by far the most annoying announcer... he just looks completely out of place not to mention the fact that he constantly repeats himself while announcing fighters.
tony (dallas)
what ever happened to rulon gardner?
Jon Anik
(1:38 PM)
He doesn't want anything to do with MMA.
Aaron (Plantation, FL)
Gray Maynard vs Kenny. Make it happen. Call up Joe Silva (at least suggest it to McNeil we know he has the 'sources')
Jon Anik
(1:38 PM)
Maynard's got a fight scheduled with Roger Huerta next month. I want to see Florian fight Guida or Edgar.
Jarrett (Louisville, KY)
JA, a lot of people have talked about adding a weight class at 195. Wouldn't a cruiserweight division be better suited at 225 should one be created?
Jon Anik
(1:39 PM)
I think 195 is a more useful number than 225, b/c of all the guys in-between MW and LHW. Can't think of a ton of guys who would fill out a 225 lb. division. Either way, I don't expect it to happen. I think five divisions is plenty.
Jay K. (Vancouver BC)
You have control over the UFC for one day. What, if any, changes would you make?
Jon Anik
(1:41 PM)
It's easy to sit here in my position and say that I would do this or that, but most of the decisions I disagree with are made with great business sense. I might want to see BJ Penn stay at 155, and not move up to fight GSP, but it's hard to argue with the dollars. I would just like to see champions defend three times a year, serious injuries notwithstanding.
Jesse (Ohio)
How good is Kimbo Slice going to do on the Ultimate Fighter?
Jon Anik
(1:42 PM)
I think he'll win a fight, but not much beyond that. I still think you will see him fight on a UFC PPV, even if he loses his first fight on the show. The UFC didn't get in the Kimbo game to get out of the Kimbo game that quickly.
Aaron (Plantation, FL)
Bisping vs Kang. Rebuilding the confidence of Bisping or a legit match up?
Jon Anik
(1:43 PM)
Legit match-up. Kang has been a bit underwhelming thus far in the U.S. and needs a good showing against a good opponent.
Kyle Stoltz (Chicago)
Where does Forrest go now? Starting to think he is alot of guts and toughness but not as much skill as it takes to compete in the 205 weight class.
Jon Anik
(1:43 PM)
I think those thoughts might be creeping into Forrest's head as well. Perhaps a rematch with Jardine?
Juan (Miami, Fl)
Jon,Could you give us a preview of tomorrow's MMA Live?
Jon Anik
(1:45 PM)
Sure thing, Juan. Back to the standard crew, with me, Kenny and Franklin. We will talk a lot of UFC 102, but save some stuff for our Weigh-in Special (Friday at 6:30 ET). We will also discuss who we think are the 'toughest' MMA fighters.
BobbyBuckeye (Cincinnati)
Why doesn't Rulon want anything to do with MMA>? Didn't he win his first fight?
Jon Anik
(1:46 PM)
It's a tough sport man. I always say the best thing I could do for my MMA broadcasting career would be to train for 18 months non-stop and have an amateur fight. Doesn't mean I'm starting tomorrow. It would take a ton of hard work and dedication for Rulon Gardner to hang with the elite, and he's not used to being average.
BobbyBuckeye (Cincinnati)
Randy Couture has to make the list of "toughest" in MMA
Baumer (NYC)
Why doesn't Strikeforce strip Cung Le of his belt? It has been 16 months since his last fight and he will not fight for the remainer of 2009. Inactivity for an injury is one thing, but not wanting to fight is another.
Jon Anik
(1:47 PM)
I wonder if we will ever see Cung Le fight again. He's 36 or 37 I believe. As for stripping him of the belt, I understand why you feel strongly about it.
bryan (dayton, ohio)
what odds do you give shogun to beat machida? i would love to see it, but i dont see it happening
Jon Anik
(1:48 PM)
Just don't think he'll be able to find/hit Machida. At least the expectation is that Shogun will push the pace, but it could be a long night for him.
David (Dallas, TX)
If you were Joe Silva, what would be next for Anderson Silva
Jon Anik
(1:48 PM)
Hendo. But if Maia wins, I might go in that direction.
matt (nyc)
Jon, do you have any insight into the 150 million viewer tv deal that bellator has apparently struck?
Jon Anik
(1:49 PM)
Nothing that would really advance the story. Should be an announcement at some point next week. I am excited for Season 2, and hope to once again be a part of it.
JP (Columbus, OH)
Jon, do you think Silva-Mir happens?
Jon Anik
(1:50 PM)
No.
Joe Silva (Vegas)
next for anderson silva=RULON GARDNER!!! YES!!!
Greg (NY)
Hey Jon, thanks for the chat. Being that Rashad had been on the show for the past few weeks, he seems more down to earth and not as arrogant as before. Do you see this? Also, has he said anything about being a coach on TUF. Thanks
Jon Anik
(1:51 PM)
Rashad Evans is a star in the making on a lot of levels. He has all the tools. I know he comes off as ornery at times (especially before his fights, which is expected), but it's been refreshing to get to know Rashad and dispel some of the myths. Very warm, intelligent guy with a ridiculous sense of humor.
Chris (Danville, Ca)
You have gone on the record as nervously picking Marquardt. I know I am a huge Maia fan, but for some reason I just keep thinking that it will turn out like Nogeira vs. Sylvia. Maia just needs a moment.
Jon Anik
(1:52 PM)
I can't wait for the fight, Chris. I feel like we hyped this match-up even before it was announced. One piece of advice for those that haven't seen Demian Maia: Don't go get a beer when he's on the television.
Double D (Raleigh, NC)
Matt Hughes dominated his division for so long. He then loses the St. Pierre, and seems like he been missing. Do you see a run for the gold anytime soon, and does he have the ability to do it?
Jon Anik
(1:54 PM)
Hughes will always have the ability. But I don't think he could beat GSP at this stage of his career, no matter how committed.
Matt (North Olmsted, OH)
Just watched the video of Rashad's impressions and the phone call from his mom on MMA live for the first time. Brilliant!
Jon Anik
(1:54 PM)
It was hysterical. One of our most memorable moments through 70 shows or so.
D'Arcy (Approximately 8 Feet Away) [via mobile]
You're taking questions from someone with the name 'MMA HotStuff' and not me. I'm sort of insulted.
Jon Anik
(1:56 PM)
D'Arce!!! Chat queue is blowing up. I can take the criticism from MMA Nation, but you? Ouch. You know I love ya.
sammy ((Chicago))
big zambrano would hurt someone in a cage
Jon Anik
(1:56 PM)
Gotta do some sits-up first, no?
Andrew (Newfoundland)
Any idea on how long you'll be chatting today?? I need a distraction from work...
Jon Anik
(1:56 PM)
Probably have to shut it down soon, if you guys want an MMA Live show tomorrow...
J-Rome (CA)
Hey Jon. Love your work. What's the difference between fighting in a CAGE versus fighting in a RING? People seem to make a big deal about it. Thanks
Jon Anik
(1:58 PM)
Thanks, J-Rome. I strongly dislike the ring for MMA. Strongly dislike. Oftentimes the fighters have to be moved away from the ropes. There are a zillion reasons why it just doesn't work. MMA was meant to be contested in a cage.
Jay K. (Vancouver BC)
I vote more chat.
David (Dallas, TX)
Any comment on Florian's brother blaming eye pokes for the loss (aka pokegate?)
Jon Anik
(1:59 PM)
Keith definitely didn't blame to loss on the eye pokes. Rather, he was pointing to what he deemed to be a trend with B.J. Penn.
Mason (Georgia)
Can Maia pose any threat to Anderson like he suggests?
Jon Anik
(1:59 PM)
His Brazilian jiu-jitsu is so off the charts that I would have to give him some chance. But he'd be at a huge striking disadvantage.
Fred (Cedar Park)
MMA is bigger than boxing RIGHT NOW! Yes or no?
Jon Anik
(2:00 PM)
Yes. MMA is the fastest growing sport in the world. The UFC PPV numbers back me up.
BobbyBuckeye (Cincinnati)
Floyd Mayweather... Disses MMA , then does the WWE....? What gives? His mouth is bigger than Dana Whites ego.
Jon Anik
(2:02 PM)
I got to know Floyd a little bit during my time covering boxing. He came off as a much better guy in person, so the MMA rants have been especially disappointing for me. He better pray that his fight with Marquez does a big number on PPV. Pacquiao-Cotto will be a monster, but I don't think the Mayweather fight will do more buys than UFC 103.
Brad (Columbus)
Thanks for the chat, Jon. I try not to miss it. WEC 43...postponed because of the injury to Ben Henderson, or because of the OSAC enforcing fight day weigh ins? I can't remember Zuffa ever postponing a card due to injury. I smell a conspiracy
Jon Anik
(2:03 PM)
I have to take the WEC's Peter Dropick at his word and that the Henderson injury was the reason for the cancellation. I do remember the secondary, day-of weigh-in being an issue when Bellator was in Ohio, but don't remember exactly how it played out.
Adam (Springfield, MO)
Jon, assuming Bones Jones keeps winning, what is a practical estimate on how many more fights until he gets a title shot?
Jon Anik
(2:05 PM)
2-3. Very much depends on his next opponent. And I'm not sure who that guy will be. I don't think it'll be Forrest Griffin. That's for sure.
robert (georgia)
Do yo think Fedor's striking is overrated ?He just seems to hit hard, he is not so technical, what do you think?
Jon Anik
(2:06 PM)
I think he's more technical than you think. Very deceptive. He needs one small window or opening and you're done. He truly makes it look easy.
Jason (Owosso, MI)
Rampage in the A-Team movie: Good or Bad?
Jon Anik
(2:06 PM)
Good good good good good.
John (Springfield MA)
Why the upper limit on the HW division? If a legit 300 lb guy comes along, why exclude him?
Jon Anik
(2:07 PM)
The ability to cut weight is a huge part of combat sports. The more weight you can effectively cut, the more dominant you should be in that weight class. I like the fact that Lesnar- a 290 lb. man- has to cut down to 265. He doesn't get enough credit for it.
Rachel - MMAHotStuff (San Francisco)
What do you think is next for Forrest? And I'm sad you didn't defend me against D'arcy. :/
Jon Anik
(2:08 PM)
I've been neglecting D'Arcy quite a bit. Had to get her back :) As for Forrest, maybe Keith Jardine.
Ken (Pittsburgh)
First thoughts on the Karo-Hazelet matchup, Jonny?
Jon Anik
(2:08 PM)
Hazelett's back. That's all I care about.
Mason (Georgia)
What do you think about a possible Luiz Cane vs Jones match up? Young up an coming challengers in 205. PUT IT DOWN!!
Jon Anik
(2:09 PM)
I think the UFC is proceeding carefully with both guys. The fight makes sense, but maybe not quite yet.
John (Victoria BC)
Jon Anik why do you hate me? Every question I've sent in get nothing only to see the same posted later from others. Not feeling the love here. PS love the chats man.
Jon Anik
(2:10 PM)
Sorry, bro. I know you are a loyal chatter. My goal is really speed when I do these chats and oftentimes I don't even notice who the question is from. That's why D'Arcy hates me now. Just trying to get as many questions and opinions out there as possible.
Dan (approximately nine feet away [via mobile]
UFC 106, D'Arcy vs. MMA Hot Stuff?
Jon Anik
(2:10 PM)
...the first women's fight in UFC history.
Tyler (North Carolina)
Who do you think would be the favorite in a Mir-Couture fight?
Jon Anik
(2:11 PM)
It's a fight I have been pining for for quite some time. I know Mir wants to test his skills against the legend. I think Mir might get a slight edge with the Vegas oddsmakers. But our MMA Live graphics guy, Josh Perry, disagrees with me.
LLoyd (Collins)
Touchy subject I'm sure, but why doesn't ESPN pull the trigger on a MMA show? The demographics are there, right?
Jon Anik
(2:12 PM)
And so are the numbers on espn.com. We've got the show. Now, it's just a matter of crossing over to ESPN or ESPN2. I think we've started to trend in that direction, with SportsCenter hits at UFC 100, etc.
robert (denver)
why doesn't mma live get a tv spot?!
Jon Anik
(2:13 PM)
Tremendous question, Robert.
Jason (Owosso, MI)
Hope this wasn't already posted but - What do you think of the Instant Replay rule? and the BJ Penn Rule?
Jon Anik
(2:14 PM)
Instant replay is fine with me. I'm all for accuracy. And the BJ Penn rule is fine as well. That one might be more cosmetic in nature, but perhaps it was overdue, given all of the greasing allegations across the sport.
matt (boise)
whats with "ace" is he not good enough to be a champ in the ufc anymore,but not bad enough to let go?
Jon Anik
(2:15 PM)
I think Rich Franklin deserves better. My thoughts on Ace are well-documented.
Greg (CT)
even though Sportscenter gives a few MMA highlights it seems like the majority of the anchors and other mainstream guys are still against the sport. How do you go about fixing that problem and educating those guys about the sport?
Jon Anik
(2:16 PM)
Education. It sounds simple, but MMA fighters, fans, and journalists alike share the responsibility. A lot of ESPN people have come around on MMA, and are no longer ignorant on the subject. It's been exciting to see the momentum here in Bristol, even if you don't always see your favorite SC anchor gush over MMA.
Jason (Owosso, MI)
Did I miss your Tweet to join the live chat today @ 1pm?
Jon Anik
(2:17 PM)
I think I posted the reminder yesterday on Twitter. I'll try to post the link a couple times next week.
matt (boise)
Ace is classy i feel badly for him!
Matt (Twin Falls, ID)
I think Ace has just been unlucky. He is one of the more like guys in MMA, and has a ton of skills. I don't think they are treating him completely unfairly, as he still gets main event spots and lots of exposure, but if he wants a title, that's a whole new issue :)
LLoyd (Collins)
MMA Live would draw better ratings than "Worlds Strongest Man" right? And you already have the show. DO IT ESPN!
BobbyBuckeye (Cincinnati)
I'd like to see Rich Franklin vs Forrest
Jon Anik
(2:17 PM)
Hmmm. Me too.
Rich Rodriguez (University of Michigan)
People who watch the UFC need to get a life!!!
Jon Anik
(2:18 PM)
Dude. I think you've got work to do.
Steve (CT)
Do you think Roshalt will use his wrestiling vs Leben? or will it be a slug fest?
Jon Anik
(2:18 PM)
I think Rosholt will go for and execute his takedowns and grind out a decision. Rosholt's chin will once again be tested.
Jim Tressel (Columbus)
42-7 last season Rich. Get a clue....
Tony (Dallas)
Do you think that Dana White really encourages other MMA orgs to be successful or do you think that he is really out there to crush all competitiors?
Jon Anik
(2:19 PM)
Crush...all...competitors.
Jim Tressel (Columbus)
JA, AMEN Brother. A lot of work. lol
Jay K. (Vancouver BC)
I think I'd like the job security that Stephan Bonnar and Keith Jardine have. How is it that no matter how many losses they have they're still employed when other fighters get the boot so quickly?
Jon Anik
(2:20 PM)
Both guys have been involved in some incredible fights, and both move the needle. But I think Stephan Bonnar is staring at must-win scenario in his next fight.
Marc (MS)
Hey Jon, let's quit taking questions on the same old guys like Couture and Florian and talk about someone a little more under the radar. So, what's your take on this Fedor guy?
Jon Anik
(2:21 PM)
One of the best of all-time. Probably the best heavyweight ever. I just would like to see him test himself in the UFC, b/c that is where the best heavyweights reside these days.
matt (boise)
War anik on sportscenter!!
Jon Anik
(2:22 PM)
Thanks, Matt. MMA Live got some SC love at UFC 91 and UFC 100 and I think we're closing the gap.
Chris (Danville, Ca)
Why is Rosholt so highly regarded, I cannot find any high profile fights (besides his loss to Miller), or even a ton of impressive wins, why does he earn a main card spot after a loss in his second UFC appearance?
Jon Anik
(2:22 PM)
Wrestling pedigree is off the charts, and he's just a real gritty guy that's fun to watch. Our coordinating producer loves the man.
Jeff (Alabama)
Love MMA but boxing as a world wide sport is still bigger. Much bigger.
Jon Anik
(2:23 PM)
Fair enough, but talk about closing a gap.
Jon Anik
(2:23 PM)
Boxing also has a huge head start, not unlike the UFC's head start over other U.S.-based promotions like Strikeforce and Bellator.
Aaron (Plantation, FL)
FEDOR under the radar? Best post all day!
Tyler (North Carolina)
Any chance of getting GSP in studio?
Jon Anik
(2:25 PM)
Yes. Been meaning to get on that. I talked to GSP at UFC 94 and he was very receptive to doing the show. Now that he doesn't have a fight, hopefully we can make it happen.
Dan (Chicago)
you really think they would let bonnar go? i think he gets a pass over almost any non champion.
Jon Anik
(2:26 PM)
I think he needs to avoid a three-fight losing streak.
Marc (MS)
Jon, it's obvious your 10th grade typing class has served you well in these chats.
Jon Anik
(2:28 PM)
Haha. Thanks, Marc. Never had a no-hitter in terms of accuracy, but that's what we're striving for.Alright, ladies. Must go type MMA Live. Be sure to join us tomorrow at 3 ET for the weekly show, and then get right back here to espn.com Friday at 6:30 ET/3:30 PT for the UFC 102 Weigh-in Special. If I didn't get to your question here, Twitter is the best bet (Jon_Anik). Until next week, be well and be safe. -JA