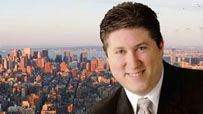 Welcome to SportsNation! On Tuesday, ESPNNewYork.com's and ESPN Radio 1050's Seth Everett stops by to chat.
Everett hosts "ESPNNewYork" weekdays from 10-11 a.m. ET.
Send your questions now and join Everett Tuesday at 3 p.m. ET!
More ESPNNewYork.com: Index | AM 1050 | ESPNNewYork show page | Everett chats
Seth Everett
(3:03 PM)
Hey folks. Got tied up in a broadcast meeting, so I couldn't chat at 2pm. So it's 3pm, and I'm raring to go. Want to talk Salary Caps? I think all 3 NFL, NBA, & NHL.... are brutal. MLB has it right. sure, the teams need to pony up the cash, but please.... which system works best?
Billy Mumphrey (Simple country boy)
I had a reservation for a 2 P.M. chat. See, you know how totake the reservation, you just don't know how to "hold" the reservation and that's really the most important part of the reservation, the holding. Anybody can just take them. You're lucky that my everyday balloons keep me in a good mood.
Seth Everett
(3:04 PM)
you better give me the insurance because I'm going to beat the hell out of this thing.
Nick (NJ)
Will Revis sit out really because i think he loves football too much to do that
Seth Everett
(3:07 PM)
I'd be shocked. I get his need for guaranteed money, but the highest paid? U are willing to risk all of this for what? The whole thing annoys me.
Nick (NJ)
Hey Seth, You Heard Woody, what do you think? Will Revis play for the jets this year, if so what kind of team are they with out him
Seth Everett
(3:08 PM)
I think they'll be a good team, probably not a great team. And by the way, I am disappointed that Revis has done anything on Twitter. He could win a lot of points, by leveling with the people who support him.
Matthew Lovas (Pittsburgh)
What do you think the knicks chances are of hitting close to or above .500 at seasons end this year?
Seth Everett
(3:10 PM)
I'm optimistic that they can be a .500 team. But I'm not sure how much better than that.
Greg (NJ)
I'll switch the question scene to the MLB Seth. If the Yankees were most likely to acuire someone off waivers, who do you think it might be? Could they pull something for an Adam Dunn or Heath Bell?
Seth Everett
(3:11 PM)
Heath Bell is impossible. The Padres are in 1st place! Adam Dunn doesn't fit on the Yankees. I think they could add a reliever but that's it.
Nick (NJ)
Do you think the Al East has 4 of the top 5 teams in the AL
Seth Everett
(3:12 PM)
No. The Rangers, Twins & White Sox are all top 5
Nick (NJ)
Are the knicks the most messed up franchise in sports or what, Isiah, Really? i myself might have to stop being a knick fan
Seth Everett
(3:14 PM)
I don't tell people who to root for, but I'm shocked by Isiah. I mean, I don't get the selling point on this guy... It's beyond me.
Seth Everett
(3:14 PM)
I don't tell people who to root for, but I'm shocked by Isiah. I mean, I don't get the selling point on this guy... It's beyond me.
Alan (New York)
Let me get this straight. You have no problem with Darrelle Revis holding out but you criticize him for not speaking, which you stated was very annoying. Then you inform him that if he does speak, you will criticize him if he mentions family or wanting to be the highest paid cornerback. Can you please kindly provide the exact script that Revis should read to make it easier on everyone?
Seth Everett
(3:17 PM)
I want Revis to come out on Twitter and explain his desire for guaranteed money. I'm not interested in being the highest paid anything. the salary cap dictates that. Just guarantee the man and pay him on scale for a player of that level.
Nick (NJ)
Who will win this years head to head matchup between knicks and nets
Seth Everett
(3:18 PM)
not sure what u mean by that.... but I like what the Nets are building.... no question...
matt P [via mobile]
I disagree if the bosox and jays were in the central or west they would be first place teams. No way the rangers, twins, or white sox have anywhere near the same record in the AL east.
Seth Everett
(3:21 PM)
why? so they can play Baltimore & Toronto? After NY
A. Rodriguez (Bronx, NY)
You have been really loosey goosey with your opinion on the Red Sox. Make up your mind already, Seth Everett, the Indecisive Analyst.
Seth Everett
(3:22 PM)
Now that's funny... and now I know u listen... Good stuff!
Matt (Chinatown)
First team to win a title, Mets or Knicks?
Seth Everett
(3:23 PM)
Good question... I'll say Mets, but neither in the next 5 years.
Alan (New York)
Darrelle Revis is not responsible for Mike Tannenbaum's salary cap issues or his other GM duties. If Revis should be concerned with losing a defensive lineman next year because Revis' contract would restrict the Jets under the salary cap, then Revis should have informed Tannenbaum that Mark Sanchez's cap hit this year in a non-cap year of $8.9 million would have been better suited then the 2011 cap hit of $16.5 million. Only Tannenbaum can be blamed for the Jets salary cap problems in the future, not Revis.
Seth Everett
(3:25 PM)
That's assuming we know the what the rules of the hard cap are.... But the Jets are not blameless here.
Alec (NYC)
Any chance the Devils resign Kovy? If not, whoes in on him and where do you think he ends up?
Seth Everett
(3:31 PM)
i think the Devils have to re-sign him. He said a lot of nice things about New Jersey, and I can't imagine him going elsewhere.... But the key for this is, the salary cap is brutal. I know they were trying to circumvent the cap, but so what? try to sign a big player and then have a bad team beacuse no cap room? this is blowing up in their face.
Mike (NY)
Seth- Bradshaw or Jacobs as your starting RB?
Seth Everett
(3:32 PM)
I think there better if Jacobs is the guy, but I fear that it'll have to be Bradshaw...
Cory (Montgomery)
Which coach will be leaving NYC first: Manuel or Coughlin?
Seth Everett
(3:33 PM)
Manuel. He won't be retained. Coughlin has a big year this year. or at least a better year for him than last year.
Sean Avery (Madison Square Garden)
No one likes me because I am a goon, but I'm only a goon because I'm insecure...How can I make friends in the NHL? Should I get a permanent job at vogue?
Seth Everett
(3:34 PM)
haha
Seth Everett
(3:34 PM)
haha
Todd (WA)
What do the MN Twins need to do if they win the central, to get to the ALCS?
Seth Everett
(3:36 PM)
they need to shore up defensively. Last year, they were red hot than fell asleep in the playoffs. I hope they put up a good fight.
John (Dallas)
These pretzels are making me thirsty.
Seth Everett
(3:37 PM)
U got a line in the movie?
Nick (NJ)
If the mlb season ended today the teams in would be, AL: Yankees, White sox Rangers, Rays NL: Padres, Braves, Reds and giants. Which one of these teams will not make the playoffs and which team will replace them, thanks
Seth Everett
(3:38 PM)
Great question.... there are 12 teams in the race out of 30 for 8 playoff spots.... Not the deepest race, but I can think of a team that'll be out of it. I know St. Louis is good, and so is Minnesota....
Todd (WA)
Nick from NJ just so you know it will be the Twins not the Sox.
Seth Everett
(3:38 PM)
Nick agrees.
Al (NYC)
You think its a solid chance that both Crawford and Lee end up in the Bronx this offseason? What other moves need to happen?
Seth Everett
(3:40 PM)
I do think so. I just think that's what they will do in the winter time.... Crawford, Lee replace Vazquez & Granderson.
Jacob Solkoff (FL)
Do the red sox have what it takes to make the playoffs?
Seth Everett
(3:43 PM)
I pronounced them dead last week.but i took it back this morning... I don't think they are going to the playoffs, but they are far from over.
John (Dallas)
Listen here, I'm putting in the call. Lee stays with Rangers. Lee wants to stay close to home and I personally think he's not a Yankees fan - faced them in a WS, small-town guy, country living. Put it in the bank.
Seth Everett
(3:44 PM)
Rangers owner said they wanted to sign him... I said that on Baseball Tonight on Sunday.... Let's see them do it. I'm all for it.
Andrew (CT)
As a die hard Yankee fan I'd be ecstatic if Crawford and Lee join this winter, however I do love the competition with the Red Sox. Who do you see them going after this winter to compete? Perhaps a Jayson Werth? Maybe some pitching as well?
Seth Everett
(3:46 PM)
I've wondered if the Red Sox would sign Jayson Werth. I think they want to make a splash, it might work....
Ben (Newark, NJ)
You are definitely right that MLB handles the economics of salaries the best of all the sports. Best example, the Cubs' opening day payroll has increased from $99.670 million in 2007 to $144 million in 2010 and with the all the talent, the inadequate managing of Lou Piniella has caused him to retire even before the Cubs could inform him that his services will no longer be needed.
Seth Everett
(3:46 PM)
well, the baseball system has its issues, but these salary caps are rediculous....
Weishar (NY)
Are you still as shocked as I am that Papplebon pitched to Tex with a base open and Gardner on deck yesterday?
Seth Everett
(3:48 PM)
I would have walked him....
Shaya (NYC)
If you were Omar Minaya (and you had a job for the 2011 season) what moves would you make to make the Mets playoff contenders?
Seth Everett
(3:50 PM)
I'd add a starter, and figure out where to get offense from either the OF, 2B, or C positions....
Greg (Tampa, FL)
Only people from NY would complain about Salary Caps. Even without it the Rays are competing in the toughest division in baseball and all you talk about the Yankees spending on another ace pitcher and all-star outfielder. That is the reason that salary caps are good for any sport.
Seth Everett
(3:51 PM)
That's crazy! I'm against the cap because all these teams do is try and beat it. No focus on building a team.
John (Dallas)
The New Meadowlands going to rival Jerryworld in terms of entertainment and overall quality?
Seth Everett
(3:51 PM)
I think the stadium is great.... Concourses, sight lines... no bells & whistles.... like a football stadium should be.
moe (brooklyn)
From what i heard i thought lee was happy about joining the bronx and a chance to have one of the best 1-2 combinations in the league. Also with a good friend ex teammate C.C .Plus i dont think cashman would let lee get away regardless usually when the yankees want someone they get him
Seth Everett
(3:53 PM)
if another team signs him, i'm fine with it, I just think push comes to shove the Yanks will do it. Call it track record.
John (Dallas)
Have you ever seen the cowboys stadium?! Incredible.
Seth Everett
(3:54 PM)
i'm sure it is. No I haven't been there. But I've been to the new Meadowlands Stadium..
Eddie (Hoboken, NJ)
Only fans from Tampa would complain about the lack of salary cap because you know, with a cap, it would just put that money back into the pockets of the owners, not the fans. Oh yeah, also, the Mets have had high salaries along with the Dodgers and they aren't winning any World Series. It's not just spending... it's how you spend it...
Greg (Tampa, FL)
But if you have a cap you are required to build. The Yankees, Angles, BoSox, ChiSox, Cubs, ect all try to buy a team because they can. Look at the farm systems of these teams and they are depleated because of it. A team with restricted spending like the Rays and Marlins are always spitting out prospect after prospect because of necessity. They can't afford to resign a guy like Crawford this coming offseason because the "big market" teams can offer him more than the Rays entire team salary
Seth Everett
(3:55 PM)
How so? Those teams all have to build... I outlined this on my 1050 show this morning. Download it at iTunes.
John (Dallas)
Where did you work before ESPN NY was created?
Seth Everett
(3:56 PM)
I worked at Sirius/XM for a year. Major League Baseball for 8 years.... Seattle for 4.... Denver for 2.... SYracuse for 4.....
John (Dallas)
They don't build from the ground up. They buy their way to the top by taking away these small market teams' best prospects. Seems like almost stealing to me.
Seth Everett
(3:57 PM)
the cubs are your example?
Richard (Phoenix)
Aeth, I bleed Kelly Green. Let me ask you something and be honest. Do you think Brick was worth the 60 million the Jets gave him. Is he one of the best O'Lineman in the NFL? Well listen Derrelle Reavis is the best defensive player in the NFL. Dont you think that he deserves more? Usually I dont cide with players but in this case, I have to cide with Reavis. Thanks
Seth Everett
(3:58 PM)
Revis deserves guaranteed money... that's most important here.
Miguel (Hoboken)
How can Revis possibly defend his stance? His agents are pushing this without a doubt. The Jets have been more than fair when hes in the middle of his Rookie Contract. Even Chris Johnson gave in negotiations because the teams have all the power. Again, how can Revis possibly defend himself? The Jets have him for his entire career if theyd like. Even on his rookie contract he got paid 2-3 times more than he shouldve.
Seth Everett
(3:59 PM)
This is getting uglier every day he holds out.
Seth Everett
(4:00 PM)
Ok, I'm up against the clock. They take my privelidges away. Please continue this chat on Twitter @Seth_Everett. and listen to Baseball Today & my 1050 ESPN NY show at 10am Monday-Friday. Download both thru iTunes or ESPN.COM Podcenter. have a good one!
Seth Everett
(4:00 PM)
back to 2pm next week!