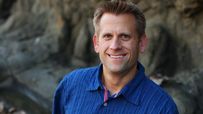 Welcome to SportsNation! On Monday, Sport Science host John Brenkus stops by to chat about his Emmy Award-winning TV show.
Sport Science uncovers sports' biggest myths and mysteries by utilizing cutting-edge technology to measure momentum, friction and the laws of gravity. In addition to his role as host of Sport Science, Brenkus, a Univeristy of Virginia graduate, is also the director and creative director of all BASE Productions programs.
Send your questions now and join Brenkus Monday at 2 p.m. ET!
More Sport Science: Chats | Index | Videos | Blog | @Sport_Science
Larry (NYC)
What surprised you about the analysis you did on EJ Manuel for ESPN The Magazine?
John Brenkus
(2:08 PM)
What surprised me the most is that he is really good at everything. He had a great release, great accuracy, great touch, great ability to throw on the run, great decision making. He is the complete package. Just give it some time.
Kevin (DC)
John, was "Coach Ditka" the coach that tested out the highes on Sport Science of all time?
John Brenkus
(2:09 PM)
Surprisingly, he only tested the highest on gum chewing.
Ryan (San Diego)
If you could get javelle mcgee in the lab again, what other experiments would you wnat to do with him, especially after having seen him do the double dunk?
John Brenkus
(2:09 PM)
The triple dunk?
Tom (LA)
What kind of experiments do you plan on doing for the upcoming NBA season?
John Brenkus
(2:10 PM)
Lots of NBA segments to come, fret not.
Evan (OR)
Have you done anything to test the pysch impact on "good luck charms"? I watched the TEam USA this weekend and was laughing about that squirrel, but maybe it helped? Anyway to test to see if that's true?
John Brenkus
(2:11 PM)
I'm actually working on my second book on this exact topic.
Ryan (Portland)
What makes for a good segment on SS? What kind of story are you looking to tell?
John Brenkus
(2:11 PM)
At its core, Sport Science is a celebration of human performance. As a species, we are amazing. Sport Science likes to point out just how amazing.
John Brenkus
(2:12 PM)
That's why we feel Sport Science appeals to more than just sports fans. It appeals to everyone who can appreciate how awesome humans are.
Jeff (Chicago)
What did you think about EJ Manuel when you had him tested in the SS lab for the combine?
John Brenkus
(2:13 PM)
We ranked him as the best QB of the draft. As soon as he's healthy, I think he will continue to prove us right.
Peter (Boston)
have you looked into what body types are best for a particular sport? For instance, what would make someone a good Iron Man runner?
John Brenkus
(2:14 PM)
There are body types that are more suited to a particular sport than others. However, there are exceptions all of the time. Pick a sport, think of some of the best athletes of all time in that sport and you'll come across physical anomalies. So, while there is an "ideal" that "ideal" is probably just that.
Kevin (GA)
Based on your experiences with these athletes in the lab, especially when you're directly involved, how well do you think an average or above averge weekend warrior athlete would do against the pros?
John Brenkus
(2:14 PM)
Horribly.
Henry (GA)
do you think you'll ever have to amend your book? Have we been able to break the limit of the potential of the human body?
John Brenkus
(2:15 PM)
Not in my lifetime.
Mary (MIami)
A lot has already been done with LeBron James, what other ways do you think we can analyze him to find other ways in which he is great?
John Brenkus
(2:16 PM)
In our project "The Greatest Athlete of All Time" we had LeBron ranked third, when we did not factor in any popular voting. It's hard for us to elevate LeBron much beyond that. He's amazing. Everyone just needs to accept it.
joe (cubicle hell)
Hi John.. love the pieces you guys do! Have you ever done a piece on comparing big hockey hits to big football hits in terms of force etc.. or maybe a piece on the science of a slapshot?
John Brenkus
(2:17 PM)
Both sports generate a tremendous amount of force. The open ice collision in hockey is the single biggest impact between the two sports.
Taylor (ATL)
Are there any athletes you've tested that you'd like to get back into hte lab?
John Brenkus
(2:18 PM)
When an athlete appears on Sport Science, we develop an instant bond. So, yes, we always like to hang out with our friends and do tests.
Greg (NYC)
how ridiculous was your analysis of Dez Bryant?
John Brenkus
(2:19 PM)
Dez is, arguably, the best all around receiver in the NFL. He's certainly in the top 3. Great speed, great hands, great range. He really blew us away.
John Brenkus
(2:19 PM)
And he was a great sport!
Jeremy (NJ)
how often do you think goalies really see the shots come at them (NHL)? Is the position more about positioning, or do you think they actually track the 100 MPH slap shots?
John Brenkus
(2:21 PM)
Hockey goalies bypass their natural "reaction time" and tap into their reflexes. That saves a tenth of a second in brain processing time, which allows them to do things that are seemingly super human.
Chris (DC)
what are you looking at in the new book? When will it be published?
John Brenkus
(2:21 PM)
It will be out probably in 2015.
Jason (Seattle)
What did you learn from the GOAT project?
John Brenkus
(2:23 PM)
I was really happy with how the project turned out. We spent almost a year developing and refining the metric. So, I feel like our results are pretty solid.
John Brenkus
(2:23 PM)
Lots more Sport Science segments coming your way. Thanks for your support!