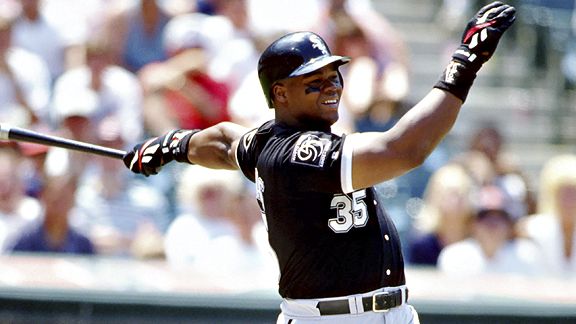 Focus on Sport/Getty Images
Melissa Isaacson goes against the clock to defend her picks for the inaugural class: Watch

George Halas and Mike Ditka.
The man who practically founded the NFL, the father of the famed Chicago Bears, the heart and soul of Chicago sports. And his Hall of Fame tight end who not only redefined the position and was an integral part of the 1963 Championship team, but was also the charismatic head coach of the city's only Super Bowl champions.
And they didn't make my inaugural class of ESPNChicago's Hall of Fame.
Call it insanity. Or call it a curse of being in one of the great sports cities in the world.
Five major sports teams. One ballot. Five spots.
Michael Jordan's and Walter Payton's names write themselves. In fact, the first Chicago Hall of Fame ballot should just come with the first two spots already filled in.
Video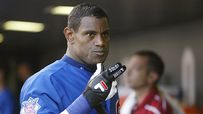 Does Sammy Sosa deserve a spot in the ESPN Chicago Hall of Fame? Watch

Photo gallery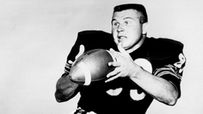 Check out the 20 candidates for the
ESPN Chicago Hall of Fame: Gallery

It just felt right to fill out the rest with athletes.
The Blackhawks' representative wasn't a gimme. I feel good going with Bobby Hull, the Golden Jet, an NFL and Chicago superstar, maybe the best left winger to ever play the game. But given that his acrimonious exit from the Hawks -- even though I blamed the Hawks then and now -- shortened his time here to 15 years compared to Stan Mikita's 22-year run, I did pause.
But Hull was a god here, one of the most exciting athletes in a generation. And no one who ever stood as one with the Chicago Stadium crowd when Hull took the puck behind the Hawks' net and, in a blur, skated up the ice and with strength generated by those forearm pistons, unleashed his patented slap shot, could disagree.
Having grown up a Sox fan, my Cubs vote was a dispassionate one. Ernie Banks is the all-time home run leader, since I don't acknowledge Sammy Sosa. He was a 14-time All-Star. A two-time MVP. A Hall of Famer. The first player statue they erected outside Wrigley, Mr. Cub. Ernie Banks it is.
As for the Sox, Frank Thomas is the best player in the history of a 111-year-old franchise. Forget, for a second, his 448 homers and .307 average in 16 seasons. He was the best player in the American League in the early 90s with eight straight 100-RBI seasons and was a two-time MVP.
Were there others deserving? Absolutely. Any Chicago Hall of Fame list of mine is going to start with Scottie Pippen, Jerry Sloan, Mikita, Tony Esposito, Denis Savard, Dick Butkus, Gale Sayers and Sid Luckman. I thought about Ryno and Fergie, Billy Williams and Ron Santo. Wished I could have voted for Harry Caray. Thought hard about Phil Jackson and Ray Meyer.
I adored Luis Aparicio, appreciated what Harold Baines did. Luke Appling and Nellie Fox? On a future ballot, for sure. But I have a hard time with one of them knocking off Big Frank. Call it modern-day prejudice.
Red Grange? Sorry, Wilbon. No way. He was better known for his Illinois exploits and this is a Chicago Hall of Fame. And definitely not knocking off anyone from my first five.
So there you have it. My starting five. No Halas or Ditka. And no regrets.
Well, not really.
Melissa Isaacson is a columnist for ESPNChicago.com.