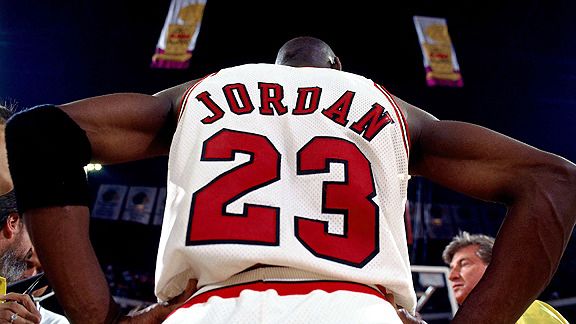 NBAE via Getty Images
How great was Michael Jordan? Don't let time diminish his impact: Watch

Picking the top five Chicago Bulls of all time isn't too difficult because the top two slots on the list take absolutely no thought.
Michael Jordan and Scottie Pippen are two of the greatest players to ever play the game and led the organization to six NBA championships.
If Derrick Rose were able to be voted into this group, there may be a little more debate at the end, but since no current players can be placed on the list, Rose's name will stay off for at least another decade.
In the meantime, the tie that binds each Bulls legend isn't just that they were supremely gifted, it's that they played hard and played to win almost every second they were on the floor -- endearing qualities in a city that accepts nothing less.
Video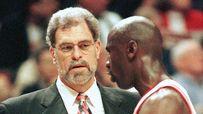 If you had to pick one coach for the first class of five, is it Phil Jackson or Mike Ditka? Watch

Photo gallery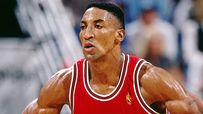 Check out the 20 candidates for the
ESPN Chicago Hall of Fame: Gallery

1. Michael Jordan: Perhaps the greatest basketball player that ever lived, Jordan delivered so many clutch shots over the years that it's hard to put them all into proper perspective. He is the biggest reason there are six NBA championship banners hanging from the rafters in the United Center. He is the player every player will be measured against for the rest of time.
2. Scottie Pippen: Pippen did everything the Bulls needed him to do and did it well, providing the perfect counterpart for Jordan. He is widely regarded as one of the best defenders of his era and could score whenever the situation called for it. He remains an extremely popular figure in Chicago and serves as ambassador for the franchise to this day.
3. Jerry Sloan: The hard-nosed defender made his mark playing for the Bulls long before he became a Hall of Fame coach. He is the fourth-leading scorer and rebounder in team history and is 10th in assists.
4. Bob Love: The third-leading scorer in Bulls history, Love became a fan favorite by averaging almost 21 points a game and becoming an offensive staple during his Bulls tenure.
5. Norm Van Lier: Van Lier averaged almost seven assists a game and was a great defender during his seven seasons in Chicago. Along with Sloan, he did a little bit of everything for a team that fed off his aggressive play.
Nick Friedell covers the Bulls for ESPNChicago.com and ESPN 1000.