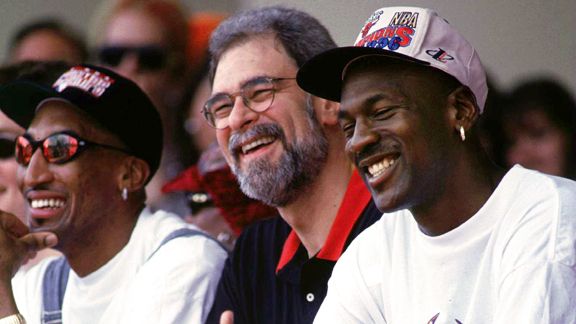 Getty Images
If you had to pick one coach for the Chicago Hall of Fame, is it Phil Jackson or Mike Ditka? Watch

He won six titles in eight years in Chicago. He followed that with five titles in Los Angeles. He was blessed with superstars in Michael Jordan, Scottie Pippen, Kobe Bryant and Shaquille O'Neal. And he used the Triangle to do it all.
Phil Jackson made Chicago and Los Angeles the championship capital cities of the NBA in consecutive decades. But when it comes time to decide his legacy, which city should claim Jackson as its own?
HE IS CHICAGO | Jon Greenberg
If Phil Jackson would have hopped on his motorcycle in 1998 and sped off into obscurity, I mean Montana, to make dream catchers or write books about Zen philosophy, he'd be just as accomplished as he is today. In fact, he'd be more interesting, like the Sandy Koufax of coaching.
So it's amusing to assume some would put his Lakers career ahead of the work he did with the Chicago Bulls, as if life started in 1999.
Yes, his tour of duty in Los Angeles (five championships, two Finals losses) was in some respect validation of his work in Chicago (six championships in six Finals appearances) as the ego-handling Coach of the Stars. But the Lakers were dessert. Jackson's tenure in Chicago was the main course. I'll take deep dish over macrobiotic yogurt any day.
Photo gallery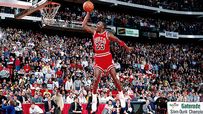 Check out the 20 candidates for the
ESPN Chicago Hall of Fame: Gallery

While the Bulls dominated the national conversation from the fall until the summer, most of America slept through the majority of Jackson's Lakers career. Hey, it gets late early out here in "real" America.
Chicago was where Jackson's legacy was made as he guided Michael Jordan from superstar to the greatest team athlete of all time, mostly, as memory recalls, by yelling "triangle" at Scottie Pippen and giving his players books to read on road trips. I think he did some coaching as well, but Jackson's claim to fame is that he's the guy who "taught Jordan how to share." He brought the terms "zen" and "meditation" into the mainstream of sports.
Jackson became the ultimate professional coach in Chicago.
Jackson's mythos was great fodder for the media, but however he did it, it worked and the Bulls won two three-peats with Jordan, Pippen and Jackson. Their Bulls teams, despite the occasional dysfunctions, are considered the model franchise of the 1990s and are a historical juggernaut that all teams that followed it will be compared to. Seventy-two wins is the standard.
Jackson didn't need to go to Los Angeles for his life/career to be worthwhile, but the Lakers needed him, and he certainly delivered, bringing the once-proud franchise back to prominence.
Armed with practical experience and a reputation as the best coach in professional sports, he got Kobe Bryant his championships, and three rings for Shaquille O'Neal before O'Neal was shipped to Miami. After a brief respite, he returned for two more titles.
The Lakers job was easier in some respects and harder in others. O'Neal, the most dominant big man of his era, was often more interested in being anything but a basketball player, and Kobe often lacked socialization skills with his teammates. Those two make Jordan and Pippen look seem like automatons.
But nothing Jackson did in Los Angeles, however impressive you think it is, will ever compare with the history he made in Chicago.
Jon Greenberg is a columnist for ESPNChicago.com.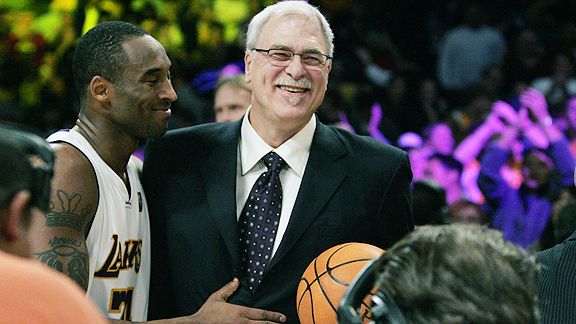 Icon/SMI
Does Phil Jackson belong in the inaugural class of the ESPN Los Angeles Hall of Fame? Watch

HE IS L.A. | Ramona Shelburne
Phil Jackson preferred a home by the beach, a quiet life away from the court and a narrow focus on his team and the woman he loved while he was in Los Angeles. Hollywood was the name of a freeway he drove on here, not a scene he ever frequented or had much use for.
During practices he wore Birkenstocks and trudged around the court slowly with a knee brace and sometimes a cane. These were, in other words, not the most glamorous years of Jackson's career. They weren't the most professionally enjoyable either.
Video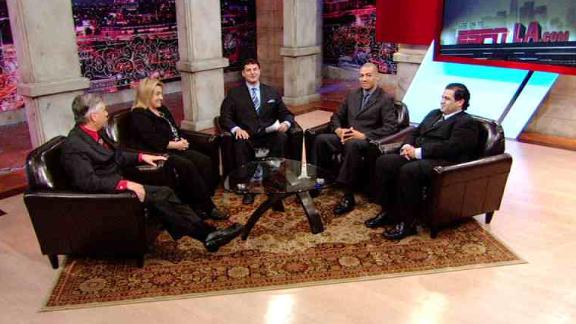 Among our panelists, who was the one L.A. icon everyone could agree on? Watch

Photo gallery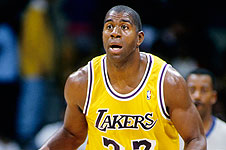 Check out the 20 candidates for the
ESPN Los Angeles of Fame: Gallery

He will always love the ferocity of his Bulls teams more than his perpetually self-sabotaging Lakers teams. And yet somehow this odd marriage between the NBA's glitziest franchise and its most intellectual and occasionally subversive coach worked perfectly. Because somehow, whether he liked it or not, the Lakers always became about Phil Jackson. His accomplishments, his ego, his ability to mold so many different men and build community. In the hearts and minds of Lakers fans here in Los Angeles, it was always about Phil. He was both the face and the voice of the franchise for over a decade.
Jackson's unique group of strengths as a coach and a man were exactly what his Lakers teams needed to win the championships their talent so clearly had them positioned for. I honestly don't know if any other coach could have gotten as much out of the Lakers' teams Jackson coached to five NBA titles.
It's why Lakers owner Dr. Jerry Buss paid him three times as much as any other coach in the league, why fans practically begged him to come back during his "sabbatical year" in 2005, and why Kobe Bryant was so easily able to swallow his pride and welcome him back when he did.
As good as Jackson's teams in Chicago were, there is a sense that their success was largely determined by Michael Jordan's personal and professional growth. Jackson played a large part in that, but when you talk about those teams the first name you mention is always Michael, not Phil. With the Lakers, he simply did more and the fans here will always love him for it.
Jackson may not have been part of the scene here, or even wanted to be a part of it. But this is a town full of men from other places. At his core, that's who Jackson has always been. An outsider to the conventions of the tight-knit NBA fraternity. A legend who did things his own way.
Ramona Shelburne is a columnist and writer for ESPNLosAngeles.com.