Rank 'Em: Bears coaching candidates
For the first time in nine years the Bears are looking for a new head coach. After three straight head coaches with a defensive background, will they opt for an offensive coach?
The list of candidates seems to be growing by the day, and we've included all of them along with a few other intriguing names. Click on the images below to rank the coaching candidates. You must rank at least five for your vote to count.


Bears coaching candidates

Mike McCoy

Mike McCoy
Denver Broncos offensive coordinator

Dave Toub

Dave Toub
Bears special teams coordinator

Kyle Shanahan

Kyle Shanahan
Washington Redskins offensive coordinator

Pete Carmichael

Pete Carmichael
New Orleans Saints offensive coordinator

Bruce Arians

Bruce Arians
Indianapolis Colts offensive coordinator

Jon Gruden

Jon Gruden
Monday Night Football analyst, former Buccaneers and Raiders head coach

Jay Gruden

Jay Gruden
Cincinnati Bengals offrensive coordinator

Greg Roman

Greg Roman
San Francisco 49ers offensive coordinator

Keith Armstrong

Keith Armstrong
Atlanta Falcons special teams coordinator

Mike Sullivan

Mike Sullivan
Tampa Bay Buccaneers offensive coordinator

Joe DeCamillis

Joe DeCamillis
Cowboys special teams coach

Tom Clements

Tom Clements
Green Bay Packers offensive coordinator

Marc Trestman

Marc Trestman
Montreal Alouettes (CFL) head coach

Rick Dennison

Rick Dennison
Houston Texans offensive coordinator

Darrell Bevell

Darrell Bevell
Seattle Seahawks offensive coordinator

Mike Singletary

Mike Singletary
Minnesota Vikings assistant head coach/linebackers coach, former 49ers head coach

Mike Priefer

Mike Priefer
Minnesota Vikings special teams coordinator

Bill Cowher

Bill Cowher
Former Pittsburgh Steelers head coach
Your Rankings
1.

2.

3.

4.

5.

6.

7.

8.

9.

10.

11.

12.

13.

14.

15.

16.

17.

18.

MICHAEL JORDAN AT 50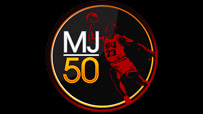 As Michael Jordan turned 50, ESPN celebrated the legacy of the Hall of Famer.
LATEST UPDATES
VIDEOS
GALLERY