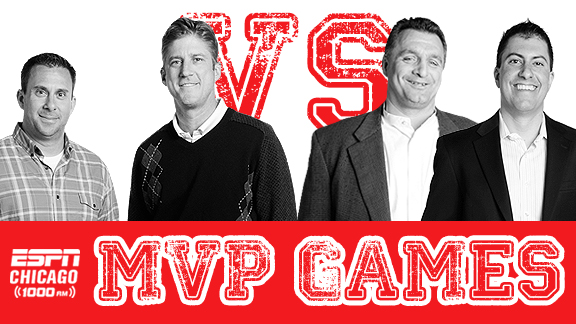 The challenge is on! Waddle & Silvy will face off against Carmen & Jurko in our inaugural MVP Games! The two shows will compete head to head in the top five activities as ranked by YOU -- soccer, basketball, tennis, curling and golf -- to decide our MVP Games champion.
But, the guys still need YOUR help! The two shows are searching for MVP Ambassadors! Text MVP TO 33776 now through March 28 for your chance to win an ESPN MVP prize pack, including the opportunity to be an honorary coach for a specific sport/team and two VIP Tickets to a Hawthorne Racecourse live racing event to include VIP access, live racing and hospitality! Good luck!
The 2014 MVP Games are brought to you by Hawthorne Racecourse and Xpressbet.
Click here for official rules.


2014 MVP Games
MICHAEL JORDAN AT 50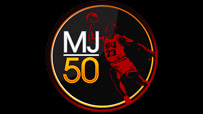 As Michael Jordan turned 50, ESPN celebrated the legacy of the Hall of Famer.
LATEST UPDATES
VIDEOS
GALLERY