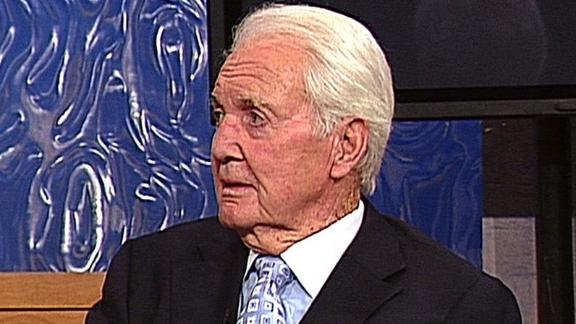 ESPNDallas.com
The panel discusses the credentials of women deserving consideration. Watch

In his storied career as an NFL player and broadcaster, Pat Summerall crossed paths with many of the sports legends on the list of nominees for the inaugural class of the ESPN Dallas Hall of Fame.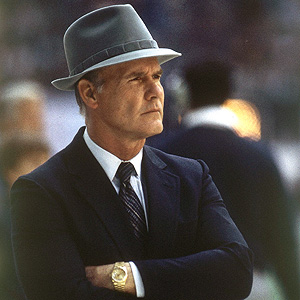 Pete Leabo/The Associated Press
Tom Landry and his trademark fedora were fixtures on the Cowboys' sideline for the franchise's first 29 seasons.
When it came to submitting his top five picks as a member of the nominating panel, Summerall included two men he has known and admired on a personal level since the 1950s.
Summerall spent his 10 years in the NFL primarily as a place-kicker, but he occasionally played defensive end. In two of Summerall's seasons with the New York Giants, he played under defensive coordinator Tom Landry.
"He was a guy who never changed his values, his sense of right, no matter who he was with or the company he was in," Summerall said. "He was a guy who never compromised his values."
Summerall, from his perspective as a broadcaster, said the Pro Football Hall of Fame coach brought the same philosophy to an expansion team in Dallas. Landry's overall record in 29 seasons as the Cowboys' head coach was 270-178-6, with five NFC championships and two Super Bowl victories along the way. Landry is a member of the Cowboys Ring of Honor, and a statue stands outside Cowboys Stadium in honor of his achievements.
Video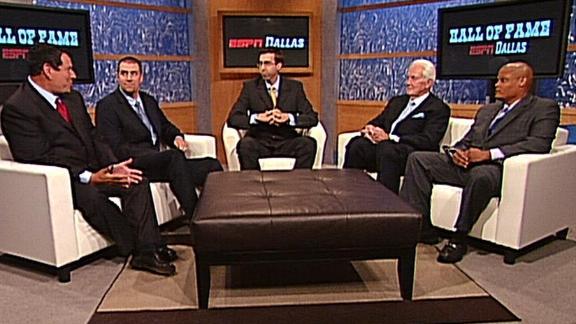 The ESPN Dallas panel discusses whether Tom Landry is a lock for the first class. Watch

Photo gallery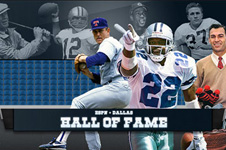 Check out the 20 candidates for the ESPN Dallas Hall of Fame: Gallery

"He brought insurmountable class to the organization just by being there and his demeanor and how he taught things," Summerall said. "His defense, the 4-3 flex defense, would work and stop anybody at anytime. ... He was just a remarkable man with his knowledge of the defense, and if you did what he said, you usually won."
Summerall said he thinks Landry is a sure lock in this year's ESPN Dallas Hall of Fame class. All five panelists picked Landry in their top five, but Summerall was one of only two panelists to vote for Baseball Hall of Famer Ernie Banks.
Banks was born in Dallas and graduated from Booker T. Washington High School, but he played his entire 19-year career with the Chicago Cubs. Banks' résumé might take a hit locally because he's best known as Mr. Cub, but Summerall views him as a Dallas guy for his deep North Texas roots.
The two met in Chicago when Summerall was a four-year member of the Chicago Cardinals, starting in 1953. At the time, Banks was in his early years with the Cubs, for whom he is one of seven players to have his number retired. No. 14 was selected to 14 All-Star games and won back-to-back MVP awards in 1958 and 1959. Banks is the Cubs' all-time leader in games played, at-bats, home runs, total bases and extra-base hits and ranks second in hits and RBIs.
"He was just an outstanding performer on the field," Summerall said. "His home run records and performance records speak for themselves, but as an individual, he was unaffected by any of that, by any of his success, and he was just a nice, nice man."
Coming Friday: Nolan Ryan stands tall in Cowboys Country; Panelist Chuck Cooperstein and other 103.3 personalities weigh in on the ballot.