SportsNation Blog Archives

Wake Forest Demon Deacons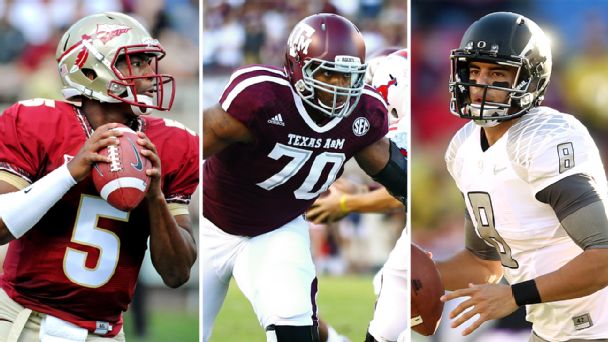 USA TODAY Sports
2014 college football predictions
The 2014 college football season -- aka Year 1 of the College Football Playoff -- is upon us, with Texas A&M thumping South Carolina on a night of Thursday kickoffs. Johnny Manziel is gone, but reigning Heisman Trophy winner Jameis Winston still is here. So are a good number of other Florida State Seminoles who helped the team to last season's national championship. Will they repeat? Who will win the conferences? Cast your votes below!
More: Rank: Top 25 | Rank: Conferences | Rank: Heisman candidates | Rank: QBs
ESPN.com's college football writers and bloggers will be going conference by conference in the coming weeks to preview the season ahead, and we're looking for your rankings along the way. Things roll on with the ACC, where blogger Heather Dinich's rankings suggest an injury to running back Darren Evans may not prevent Virginia Tech from maintaining control.

1. Virginia Tech
2. Georgia Tech
3. Florida State
4. NC State
5. North Carolina
6. Miami
Check out Dinich's complete ACC rankings.