SportsNation Blog Archives

Northwestern Wildcats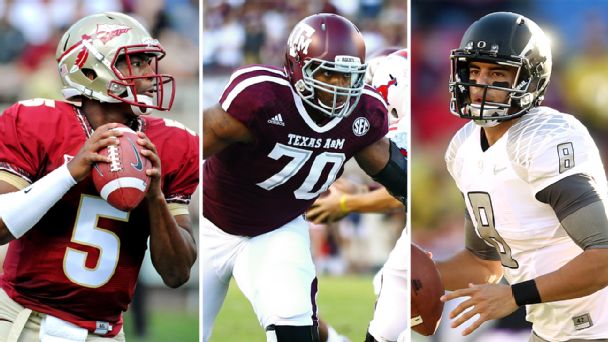 USA TODAY Sports
2014 college football predictions
The 2014 college football season -- aka Year 1 of the College Football Playoff -- is upon us, with Texas A&M thumping South Carolina on a night of Thursday kickoffs. Johnny Manziel is gone, but reigning Heisman Trophy winner Jameis Winston still is here. So are a good number of other Florida State Seminoles who helped the team to last season's national championship. Will they repeat? Who will win the conferences? Cast your votes below!
More: Rank: Top 25 | Rank: Conferences | Rank: Heisman candidates | Rank: QBs
Northwestern gets union vote

In a landmark -- and to many, surprising -- moment, the Chicago district of the National Labor Relations Board ruled Wednesday that Northwestern football players qualify as employees of the university and can vote to unionize. The school will appeal, although ESPN's Lester Munson says it faces an uphill battle to win. Do you agree with the union movement? Are student-athletes actually employees? Cast your votes below!

A union for college athletes?

Though its football team has found respectability under Pat Fitzgerald, Northwestern is more known for academics than athletics. Now certain current and former Wildcats are seeking to become the first members of a union in the history of college sports. Kain Colter testified Tuesday in the first day of an NLRB hearing that will determine whether the group can unionize. How do you feel about the issue?