SportsNation Blog Archives

Michigan State Spartans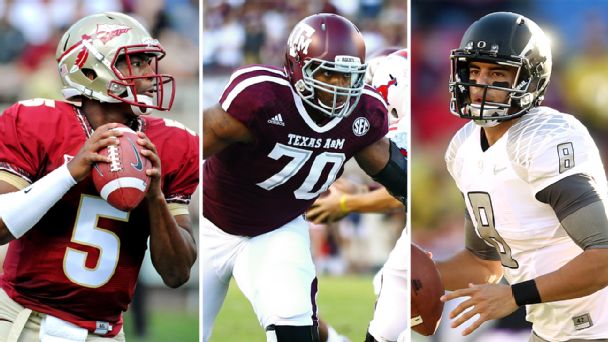 USA TODAY Sports
2014 college football predictions
The 2014 college football season -- aka Year 1 of the College Football Playoff -- is upon us, with Texas A&M thumping South Carolina on a night of Thursday kickoffs. Johnny Manziel is gone, but reigning Heisman Trophy winner Jameis Winston still is here. So are a good number of other Florida State Seminoles who helped the team to last season's national championship. Will they repeat? Who will win the conferences? Cast your votes below!
More: Rank: Top 25 | Rank: Conferences | Rank: Heisman candidates | Rank: QBs
USA Today Sports

Who will win the Rose Bowl?

It's the 100th edition of the Granddaddy of Them All, and the two teams involved certainly won't lack passion. Stanford, which won the Rose Bowl a year ago, might have been thinking national title earlier in the year, but certainly didn't let any disappointment show during its dismantling of Arizona State in the Pac-12 title game. Michigan State? It hasn't played in the Pasadena, Calif., bowl since 1988, and just knocked off then-No. 2 Ohio State to get here. In other words, it should be a good one.