SportsNation Blog Archives

Michigan Wolverines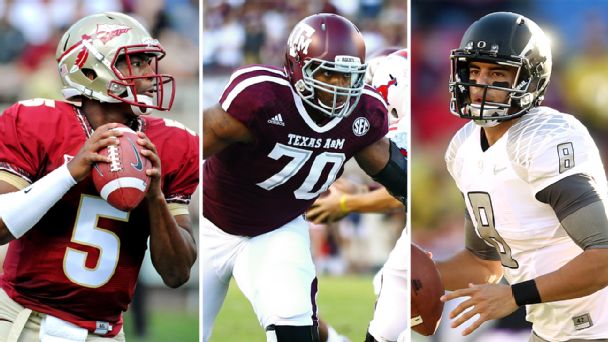 USA TODAY Sports
2014 college football predictions
The 2014 college football season -- aka Year 1 of the College Football Playoff -- is upon us, with Texas A&M thumping South Carolina on a night of Thursday kickoffs. Johnny Manziel is gone, but reigning Heisman Trophy winner Jameis Winston still is here. So are a good number of other Florida State Seminoles who helped the team to last season's national championship. Will they repeat? Who will win the conferences? Cast your votes below!
More: Rank: Top 25 | Rank: Conferences | Rank: Heisman candidates | Rank: QBs
CFB: (21) Michigan at (22) Mich. St.

Northwestern has fizzled. Nebraska doesn't look so hot. Which means the Big Ten Legends Division might come down to Saturday, when undefeated (in the conference) Michigan State plays host to Michigan (2-1 league record). The Spartans didn't enter the season with the highest of expectations. Can they virtually seal a trip to Indianapolis already?