SportsNation Blog Archives

Minnesota Golden Gophers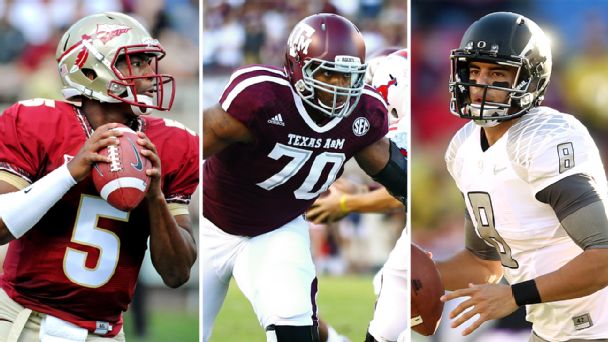 USA TODAY Sports
2014 college football predictions
The 2014 college football season -- aka Year 1 of the College Football Playoff -- is upon us, with Texas A&M thumping South Carolina on a night of Thursday kickoffs. Johnny Manziel is gone, but reigning Heisman Trophy winner Jameis Winston still is here. So are a good number of other Florida State Seminoles who helped the team to last season's national championship. Will they repeat? Who will win the conferences? Cast your votes below!
More: Rank: Top 25 | Rank: Conferences | Rank: Heisman candidates | Rank: QBs
Big Ten football preview

Ohio State finished the 2012 season undefeated but was ineligible for the postseason because of prior violations. That won't be the case this year, as Urban Meyer's squad is prepared to make a run at the national championship. The Big Ten is full of teams that could surprise Ohio State, but can any of them stop the resurgent Buckeyes?