SportsNation Blog Archives

Penn State Nittany Lions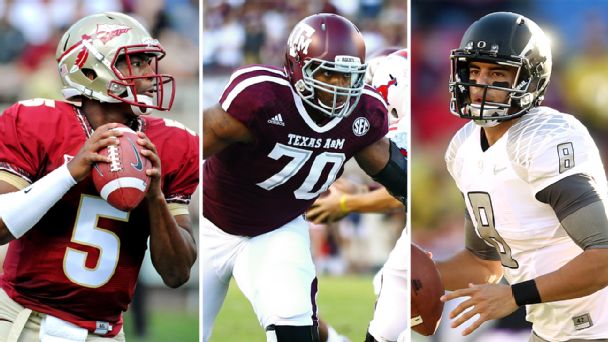 USA TODAY Sports
2014 college football predictions
The 2014 college football season -- aka Year 1 of the College Football Playoff -- is upon us, with Texas A&M thumping South Carolina on a night of Thursday kickoffs. Johnny Manziel is gone, but reigning Heisman Trophy winner Jameis Winston still is here. So are a good number of other Florida State Seminoles who helped the team to last season's national championship. Will they repeat? Who will win the conferences? Cast your votes below!
More: Rank: Top 25 | Rank: Conferences | Rank: Heisman candidates | Rank: QBs
Marvin Gentry/USA TODAY Sports

Penn State hires James Franklin

James Franklin is the next football head coach at Penn State. Franklin recently led Vanderbilt to three straight bowl games during his three-year tenure, winning two of them and forming the Commodores into a team to be reckoned with. He'll have the usual host of challenges in Happy Valley, but given the turmoil the program has experienced over the past few years, he'll really have to be on his game to bring the Nittany Lions another title.

Penn St. getting scholarships back

The NCAA says it will gradually restore the 20 football scholarships it took away from Penn State over its handling of child sex abuse allegations against former defensive coordinator Jerry Sandusky. For some, the return of five scholarships per season won't go far enough. For others, any lessening of the sanctions is wrong. Did the NCAA do the right thing? Should it consider reducing other penalties against the Nittany Lions?