SportsNation Blog Archives

Jose Fernandez
Yasiel Puig took MLB by storm in 2013 -- and wasn't even voted best rookie in his league. That honor went Monday to Jose Fernandez, the Miami Marlins ace who went 12-6 with a 2.19 ERA and 187 strikeouts, and received 26 of 30 first-place votes. The American League, strangely, saw its top votes more divided, with Tampa Bay Rays outfielder Wil Myers (.293/.354/.478, 13 HR in 88 games) taking 23 of 30 first-place votes to beat out fellow finalists Jose Iglesias and Chris Archer. What do you make of the picks? What does the future hold for these honorees and finalists?
---
Best in NL?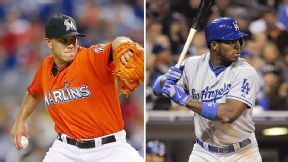 Puig posted a .319/.391/.534 line, but his performance tailed off late in the season.

---
Best in AL?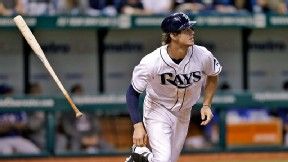 Myers went up against a defensive shortstop (Iglesias) and a starting pitcher (Archer).

---
Brightest future?
Myers and Puig are 22, while Fernandez is just 21. But pitchers aren't always durable ...